5. Milk Glass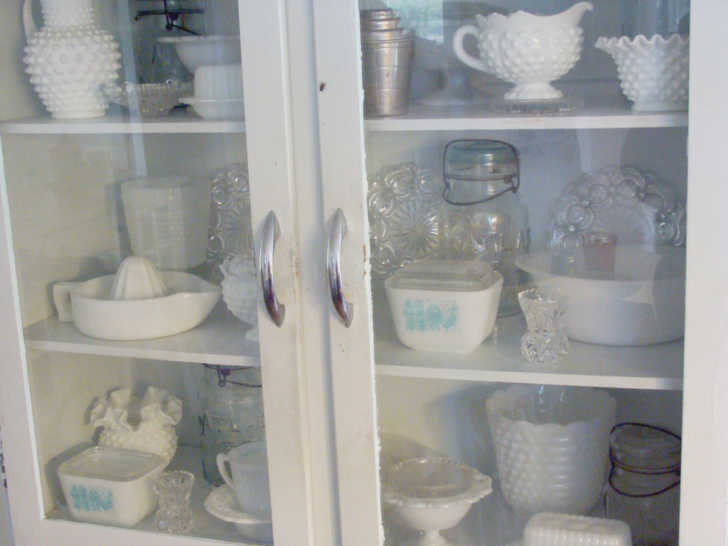 Milk glass was actually produced around 300 years before it reached the height of its popularity, which began around 1870 and lasted through the early 20th century. When it came to milk glass, the French were the trendsetters, ushering it into its golden era and inspiring American glassmakers to follow suit. Today French milk glass is particularly valuable. Emulating the French, well-to-do American families stocked up on milk glass dinnerware, serving dishes, and pitchers. The pieces, some bedecked with diamond-cut patterns, molded with latticework, or artfully painted, made a splash in turn-of-the-century America and remained popular until the days of the Great Depression. They came back into vogue during the 1960s thanks to the production of Hobnail milk glass, but fell out of the spotlight shortly thereafter. Some of the more American popular milk glass manufacturers include: Gillinder & Sons, Indiana, Westmoreland, New England Glass Company, Atterbury & Company, Bryce Brothers, and Fenton.
Milk glass is (quite literally) a centerpiece of American history, and today collectors gush over rare and one-of-a-kind pieces that highlight the nation's past. Prominent figures often had milk glass produced in their honor, whether it was the bust on a casserole dish or a relief on a serving platter. If you're a history buff, keep your eye out for plates featuring a border of 13 stars and George Washington's likeness. Also of great fascination are the milk glass plates that launched the 1908 presidential campaigns of William Howard Taft and William Jennings Bryan. There's even a rare platter featuring a Lincoln relief so ornate it's speculated that the piece was part of dinner service at a commemorative event.
6. Fiestaware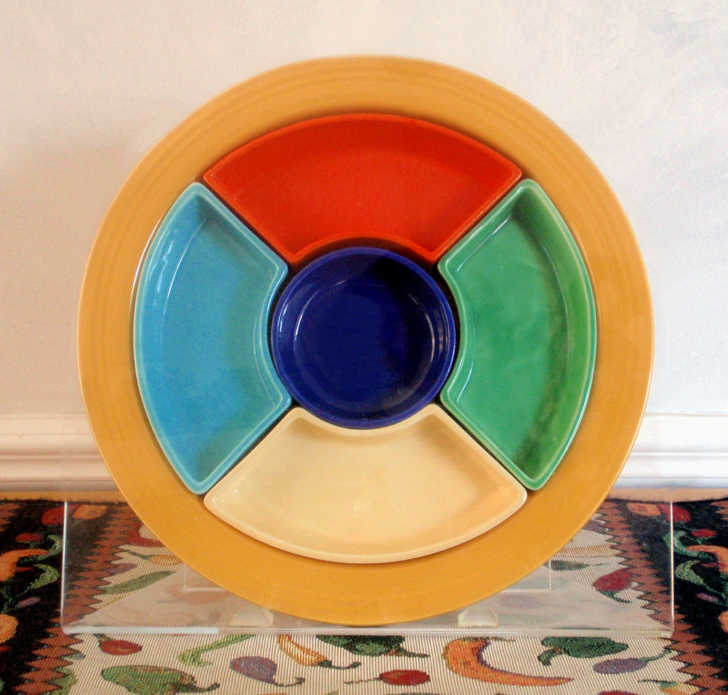 First produced in 1936 by Fredrick Hurten Rhead of Homer Laughlin Pottery Company, the Fiesta (a.k.a. Fiestaware) line was a bright, bold, Art Deco-inspired line of kitchenware that was durable and injected life and color into people's kitchens. While having experienced soaring popularity initially, production of the line was temporarily halted between 1973 and 1985. However, that didn't stop it from being one of, if not the most popular line of dishes in the United States in the past 100 years.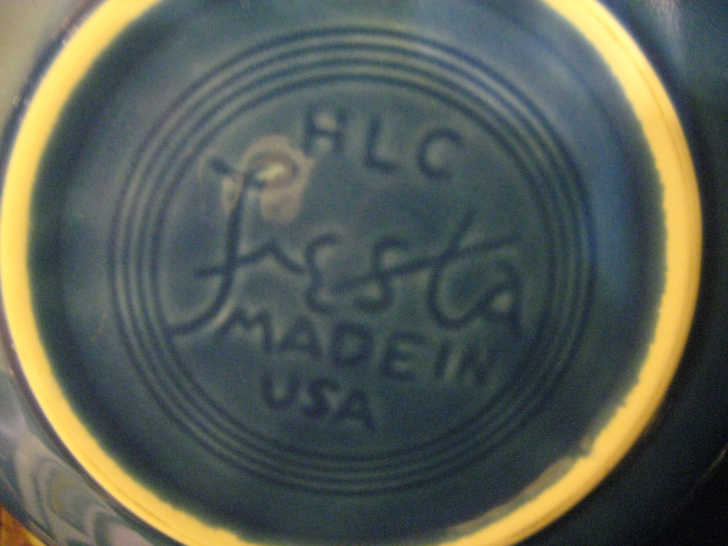 While Fiestaware is still being produced today, the rarity of certain colors (e.g. original yellow and medium green) will drive up the price of those products in comparison to the same item in a more common color. Likewise, more uncommon pieces such as the relish plate sets or the tiered Deco candle holders can be far more expensive than standard, place-setting counterparts, due to their scarcity. Thankfully, there's plenty out there still to be found, so if bright and colorful is your jam, Fiestaware is definitely the thing to snatch up when you see it at the store.
SKM: below-content placeholder
Whizzco for 12T