We've all been there – you're cooking up a storm in the kitchen, preparing the perfect meal, and you reach for the rosemary only to find… it's gone! You've got the veggies on the stovetop, the roast in the oven, and you're halfway done with the potatoes, and you can't possibly drop it all to run to the store. What if you had a never ending supply of the most commonly used herbs growing right in your own kitchen? That's a real game changer. Think gardening is not for you? Think again! Here we have the seven easiest to grow herbs, and we promise with just a little TLC, you can have fresh herbs at your disposal all year long!
Cilantro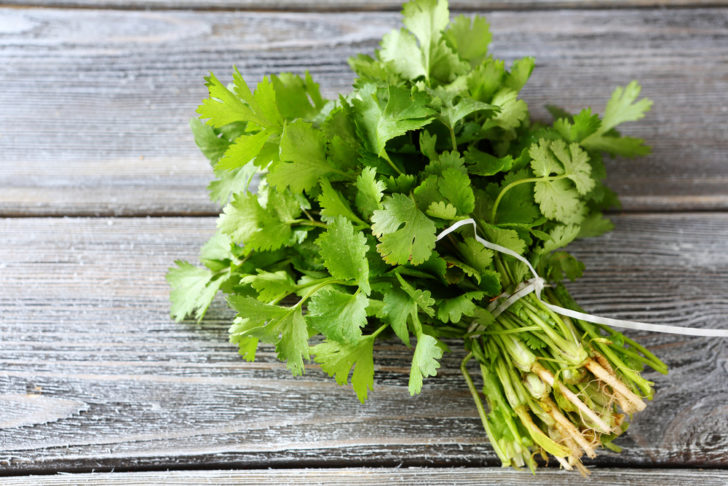 This annual is low-maintenance and requires little else than water and cooler temps. Since cilantro likes to be in the shade, keep in mind that water will evaporate more slowly, so don't overwater! Use your fresh cilantro to make our slow cooker thai peanut chicken. Yum!
Basil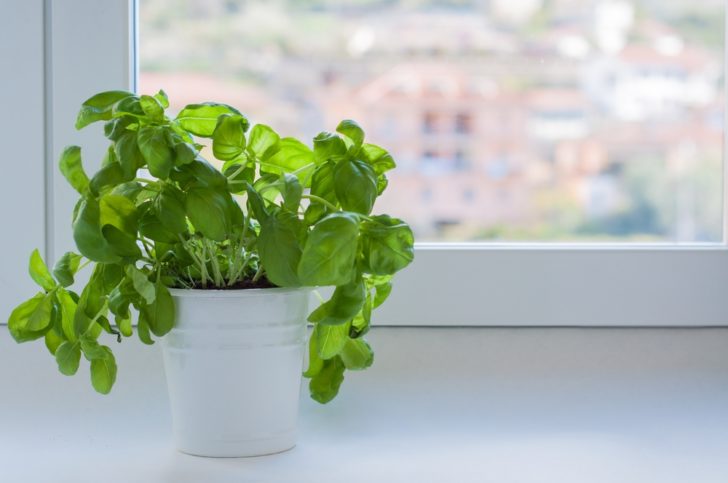 Basil is easy to grow from seed and germinates quickly. Alternatively, you can cut a 4″ length of basil from a leaf that hasn't yet flowered, and stick it in water. Roots should form within a week, and then it can be transferred to a pot with well-drained soil. Basil likes the sun, so stick it your basil plant in a south-facing window! Ready to get cooking with basil right now? Try our tomato tortellini soup!
Mint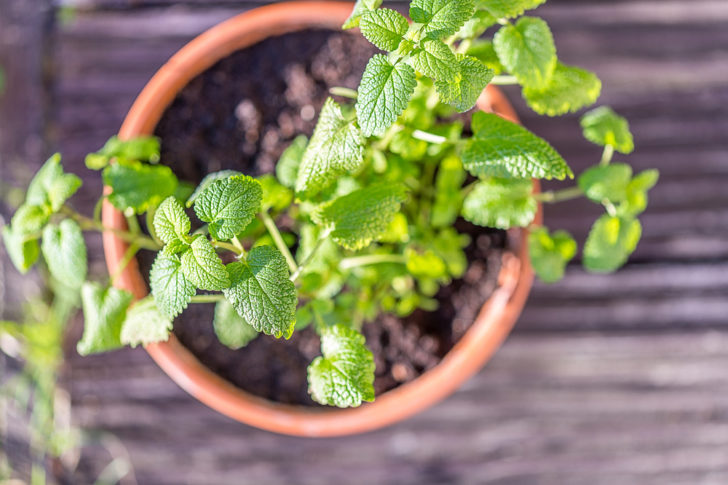 If you have not had luck growing plants in the past, then mint is a great place to start. These hardy plants thrive in even the most unforgiving of conditions. There's almost no scenario these plants won't grow in! Water them regularly and you'll be shocked at how often you'll need to prune the plant back to keep it from taking over the living room! You'll have plenty of mint to make these homemade dog treats soon enough!
Rosemary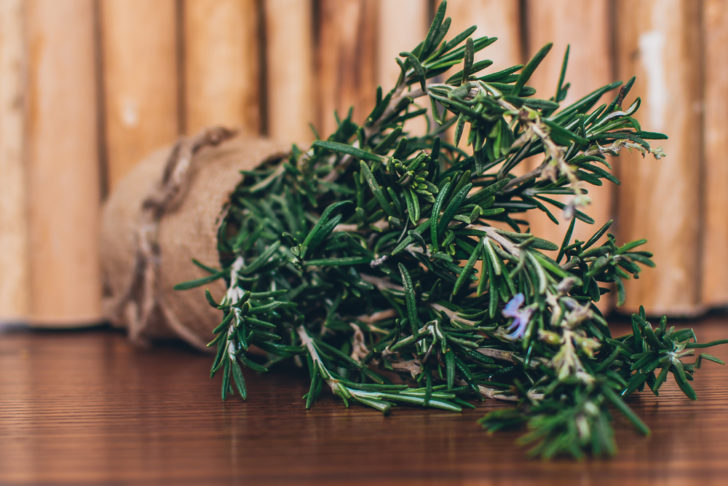 Rosemary can be tricky to grow indoors, but it can, in fact, be done! The most common reason for a rosemary plant dying is a lack of sunlight. Outside, these plants get 6-8 hours of direct sunlight, so when you bring them inside, make sure to put the pot by a sunny, south-facing window. Supplement with a grower light if necessary. Also, make sure to plant your rosemary in a well-drained pot, and only water when the top soil is dry to the touch. Having fresh rosemary all year long is totally worth it, as you'll see when you make these herb crusted pork chops!
Parsley
Parsley is another no-fuss plant that only requires well-drained soil and occasional watering. Keep your parsley in cool temps and partial shade, and they'll be happy. Do you think of parsley as a leafy embellishment on the side of the main dish? Think again! One of our most popular recipes features parsley in all its glory – try our hassleback potatoes today!
Ginger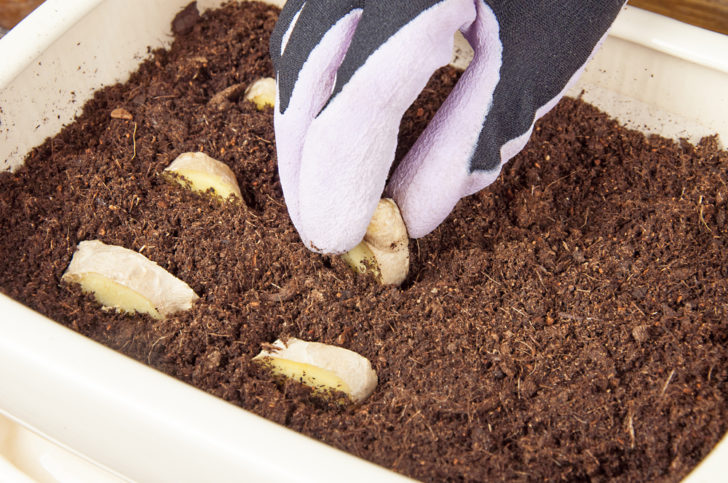 Ginger is a good plant for cool, shadey areas. This plant is used to growing underneath the shaded canopy of tropical trees, so as long as you don't put your ginger in the sun, your plant should be happy and healthy! For watering, just mist to keep humidity high. There are so many tasty dishes that use ginger, but we are partial to this honey lime pork roast!
Thyme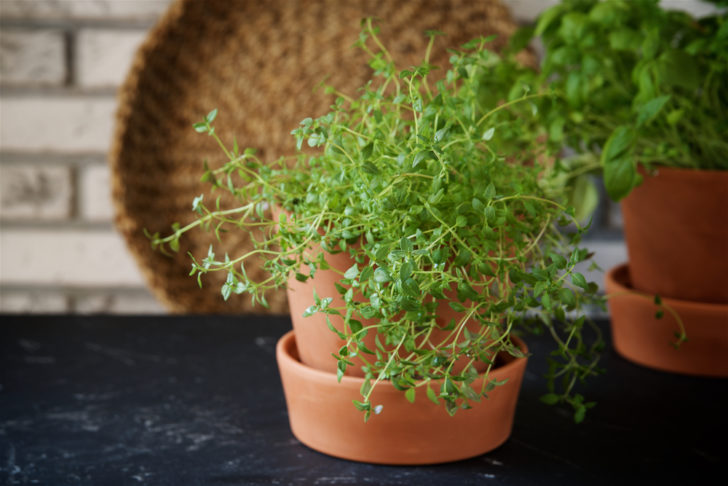 Thyme is the perfect herb to grow in your kitchen, as it thrives on indirect sunlight. These plants do best in a clay pot with a drain hole. Make sure the soil is dry all the way through before watering again. Get a taste for what you'll be growing in your kitchen with this thyme lemon pork chop recipe!
What are your go-to herbs? Did we miss anything? Let us know in the comments below!
SKM: below-content placeholder
Whizzco for 12T