Summer is here, bringing brighter days, warmer weather, and lots of BBQs, picnics, and parties. I don't know about you, but I tend to get stuck in a rut when it comes to desserts to serve a crowd, especially during the summer months. Don't get me wrong, I love a classic brownie or chocolate chip cookie any day, but sometimes I want to switch things up a bit.
So, I decided to round up some of my favorite citrus dessert recipes to get inspired! Not only are these desserts unique, but they bring the light, refreshing taste of summer to the table with orange, lemon, or lime as the focal point. Check out the list below and try out one of these recipes for your next get together!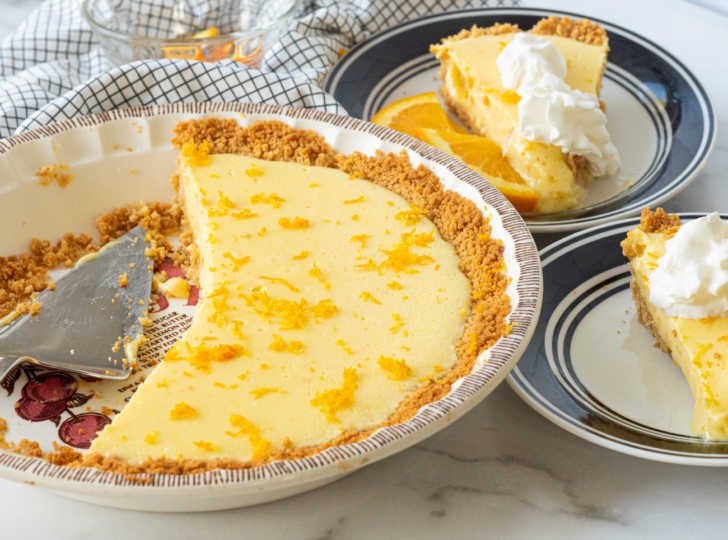 When you think of pie and Florida, you probably immediately think of Key Lime, but that's not the only pie they lay claim to. The state is also the largest producer of sour oranges and has used the unique citrus to make a cool and creamy pie with a signature tang that's darn near irresistible. While sour oranges are hard to find outside of Florida (and other tropical locales), you can recreate it yourself by combining a couple of other citrus fruits. (And you'll be so glad you did!)
Sour oranges are way too sour to be consumed on their own, so eventually they found their way into jams and jellies and sweet treats like this pie. It's tempered with enough sugar that the tang is still noticeable but totally enjoyable. While the key lime pie usually uses a graham cracker crust, we've gone with an animal cracker crumb crust here. They have a simpler flavor and are more of a blank canvas for the tart filling. Get the recipe here!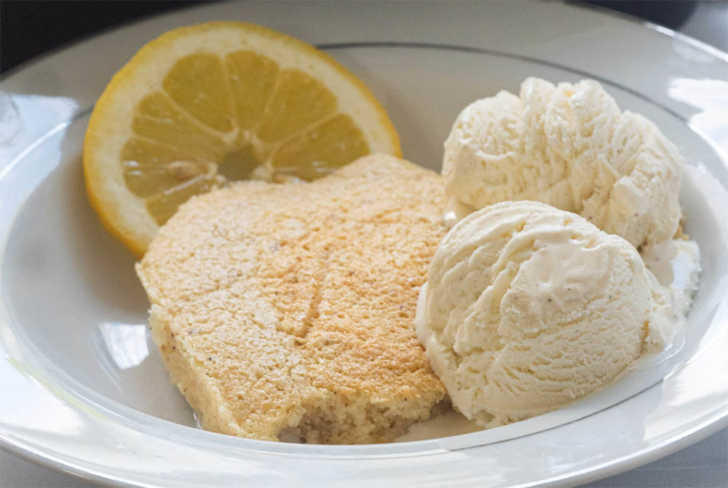 The simplicity of a good dessert that's well made can really end the meal on a high note. When it comes to baking, it can be all too easy to get wrapped up in a complicated recipe that takes a long time. But, sometimes it's the easier recipes that turn out to be family favorites, like this magic lemon pudding.
This lemon pudding is sweet, bright, and tangy without taking up too much time. Aside from zesting and juicing one lemon, there's not much to this recipe aside from mixing it up and popping it into the oven. The one thing that does takes some effort is to whip up the egg whites so that the pudding comes out light and airy. Get the recipe here!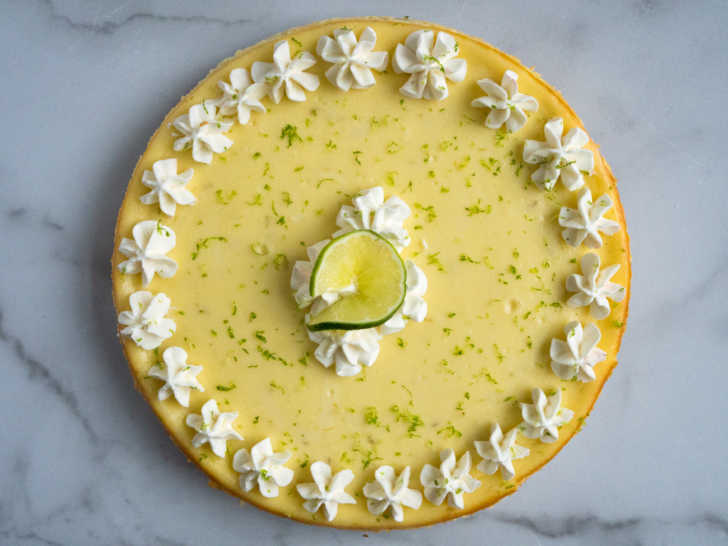 Words cannot express how pleased I am with how this recipe turned out! I mean seriously, how gorgeous is this cheesecake?! Would you believe it didn't come straight from The Cheesecake Factory?
If you're anything like me, then you might think that achieving cheesecake perfection of this magnitude is impossible or incredibly tedious. However, you might be surprised at how straight-forward this recipe is. There are quite a few steps, but they are all totally doable. There's nothing mysterious about this recipe, it just takes time! I think you'll agree it's totally worth the effort. Get the recipe here!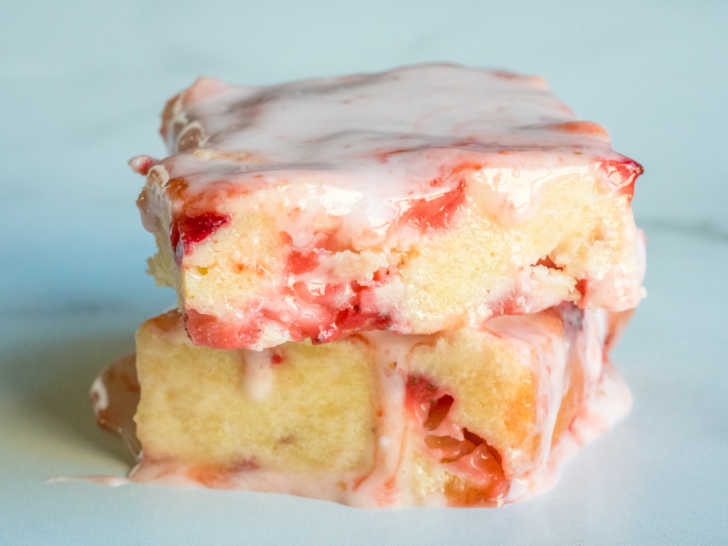 Is there anything quite as quintessentially "summer" than lemonade? From summer fairs to neighborhood kids selling it on street corners, there's no doubt that lemonade is a summer staple. There are so many different flavors of lemonade these days, but one of my favorites is strawberry. There's just something about the natural sweetness of strawberries and tart, sour lemons that hits the spot. Now you can get that same delicious flavor in blondie form!
This recipe incorporates lemon and strawberry right into the batter as well as the icing so you are getting the most flavor with each bite. The blondie batter is a rich combination of butter, sugar, lemon juice, and a few other ingredients to keep it all together. Diced up strawberries are folded right into the batter and bake until they are juicy perfection. Get the recipe here!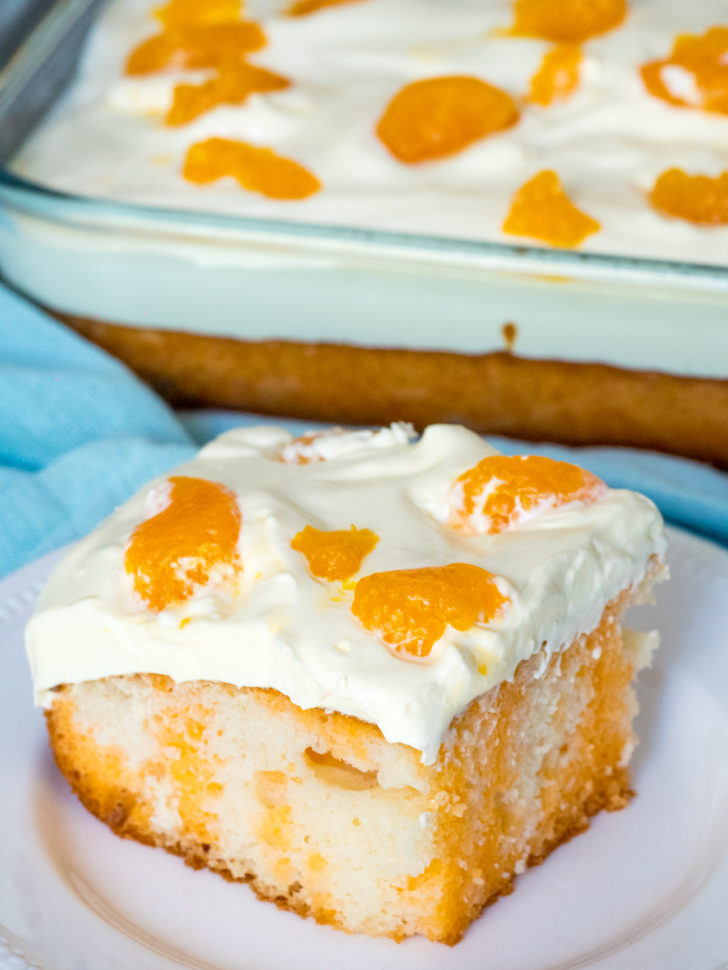 Is there anything more summery than an orange creamsicle?? What originated as a creamy, dreamy vanilla and orange popsicle has turned into a cult favorite flavor combo that we are thrilled to be playing around with, resulting in this delectable, warm weather treat. And not only that, but since we decided to make this version of our creamsicle cake a poke cake, the finished result is just as great to look at as it is to eat! Look at all those cute orange swirls – it's like an orange tie-dye cake! Now for those of you who aren't familiar with poke cakes, don't worry, it's easy.
The way poke poke cakes work is you take a warm cake and use a fork (or the top of a wooden spoon) to poke holes in the cake. Jello or pudding are popular filling options, so once you whip that up – we used orange jello – you pour that directly into the holes in the cake, letting the colored liquid mixture stain and flavor the inside of the cake. If you're wondering about whether jello sets into its gelatinous form when used here, don't worry, it doesn't; it just adds flavor and its bright, beautiful color. Get the recipe here!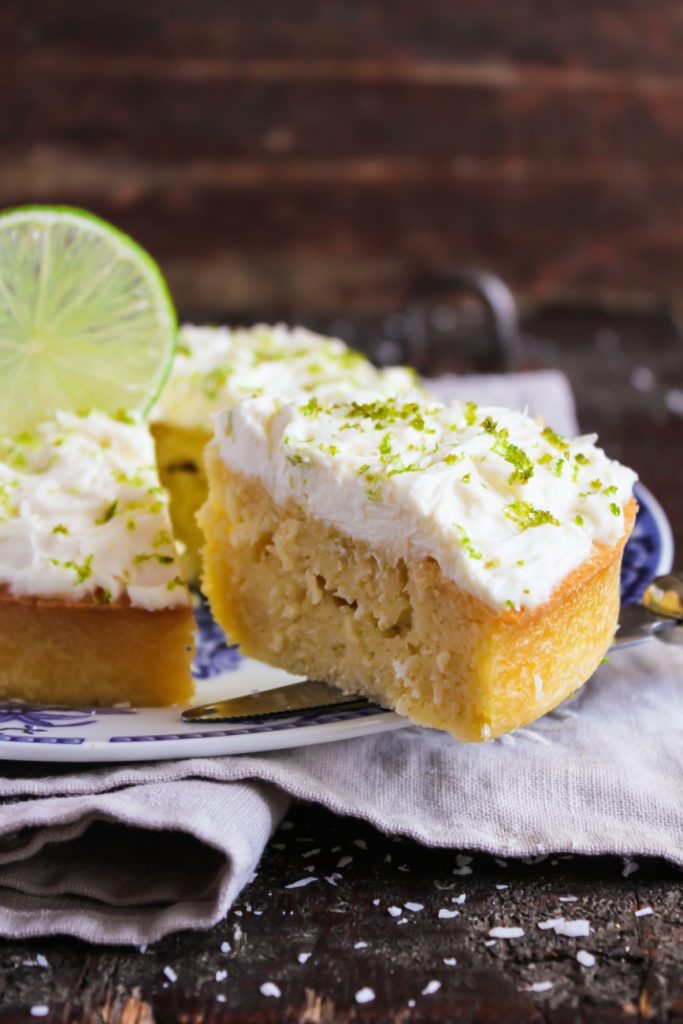 Ahhh, Key limes. Their tart, aromatic flavor makes you feel like you should be sitting in a comfy chair with a cocktail in hand and the salty sea breeze in your hair, doesn't it? But since we can't always get away to the sandy beaches of the sunshine state, sometimes a refreshing little dessert can help our imagination.
We love the zesty flavors of a classic Key lime pie, but our cake brings you that perfect pucker with much less effort. The cake is a cinch to mix up, and you won't believe how delicious the cream cheese frosting is that tops it. We love cream cheese frosting on just about anything, but the coconut and lime zest sprinkled on top give this one a nice bite that isn't like anything we've had before. We're not saying it's happened in our kitchen… but you'll want to eat it by the spoonful. Get the recipe here!
SKM: below-content placeholder
Whizzco for 12T