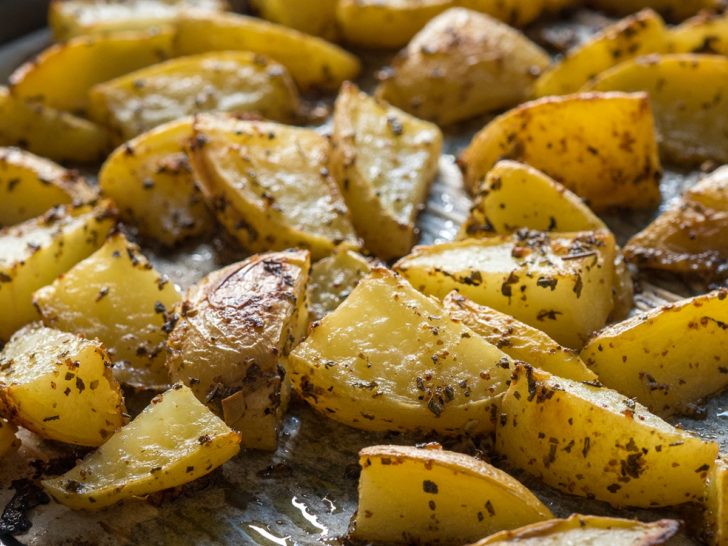 In the whole wide world of food, it really feels like there are limitless possibilities when it comes to potatoes. Mashed potatoes, fried potatoes, baked potatoes…in casseroles, or on their own…crispy, crunchy or mash-y, there are just so many options! We took four of our favorite potato recipes, aiming to represent a nice, wide selection of potato dishes where we really let the potato shine. It's hard to pick a favorite, so take a look at our top four and see which one speak to you the most!
---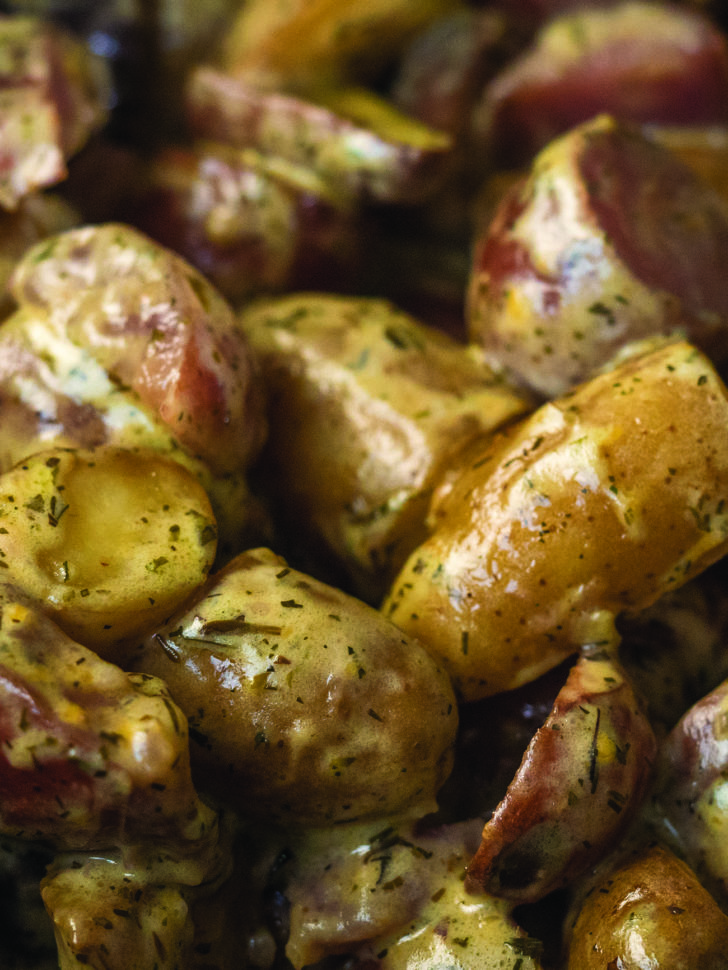 Potatoes are a great accompaniment at breakfast, lunch or dinner, so it comes as no surprise, surely, that one of our new favorite side dishes is this creamy herbed potato recipe. Not only is it a dish that's creamy and full of flavor, but it's also a slow cooker dish, which means that it's ridiculously easy to throw together and makes for super quick clean up – both of which are important meal factors after a long day of work and looking after people. Lots of herbs make up the great flavor, then a healthy dose of cheese and heavy cream blend together to make the sauce that you won't be able to get enough of. This dish falls into the side dish category, but trust us, it's completely understandable if you get sidetracked by the potatoes' tastiness and end up scooping a whole plateful onto your dish – get the recipe here!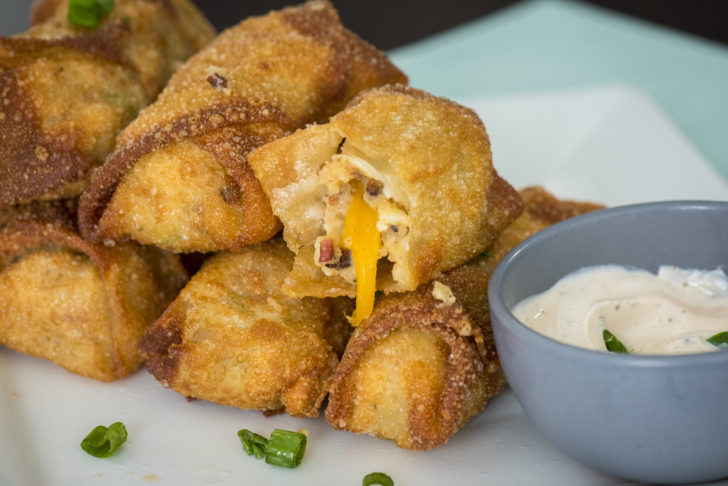 Egg roll wrappers are one of our new favorite items to pick up at the store. They're so much fun, and you can fill them with just about anything. For our latest recipe, we got creative and filled ours with mashed potatoes and cheese! Yep, that's right! They've gone over very well at family get-togethers, with adults and kids alike. And it's always fun to not tell guests what's inside – they'll probably think it's a traditional egg roll…. boy will they be surprised, and delighted! Click here for the recipe!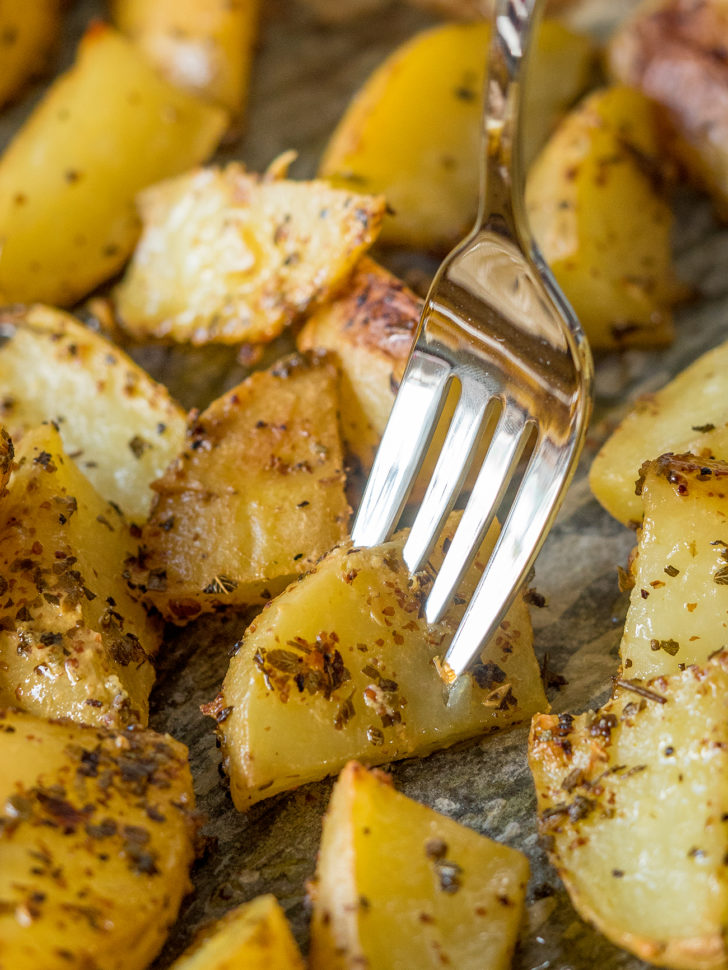 While we've made hundreds of batches of roasted potatoes, we decided to take a Greek approach this time – something we hadn't ever tried before – and went heavy with the lemon juice and olive oil. Along with plenty of garlic, mustard and typical Mediterranean herbs, these potatoes turned out perfectly crispy, with a deliciously bright flavor that will have you completely hooked. Not only do we love the way these Greek lemon garlic roasted potatoes taste, but we love how easy they are to make! We mentioned the main ingredients involved above, but the prep "work" involved is seriously only five minutes. If you can whisk all your ingredients (minus the potatoes) in a bowl, you're all set. Then toss your tots in the lemony dressing and spread 'em out on a baking sheet. Grab the recipe here, get cooking and you're done!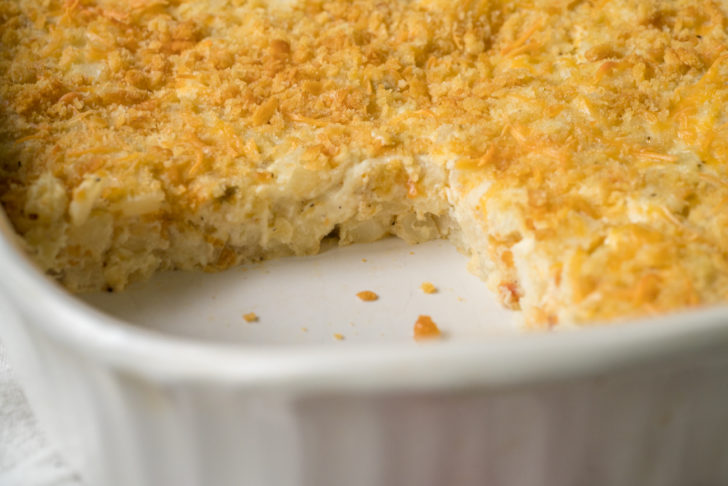 It's pretty safe to say that hash browns are one of those yummy breakfast foods that most of us typically save for the weekend. Personally, we love to eat them, but browning potatoes with hot oil on a stovetop can get pretty messy, which is not exactly the ideal weekday morning situation, particularly when most of us move at warp speed during the week. That's precisely why we got so excited about this fantastic casserole recipe that's all about hash browns, but it can be made ahead with no fuss! Just when you think it can't get any better, the whole thing is topped off with crushed Ritz crackers, which add e a perfectly crunchy contrast to all that soft and gooey flavor underneath. This is such an easy dish to make ahead of time, so there's really no excuse not to make it – get the recipe here!
SKM: below-content placeholder
Whizzco for 12T