Now, I know you might be skeptical of a dessert containing potato chips, but let me assure you, after one bite, you'll be hooked! Salty, crunchy chips mixed with bittersweet chocolate and some sugary goodness? Yes, please!
While these desserts might be unconventional, you'll be surprised at how quickly they disappear off the dessert table at your next get-together. It might start out as a morbid curiosity, but soon everyone will know how incredible this combo is! Let's take a look at three decadent chocolate and potato chip desserts.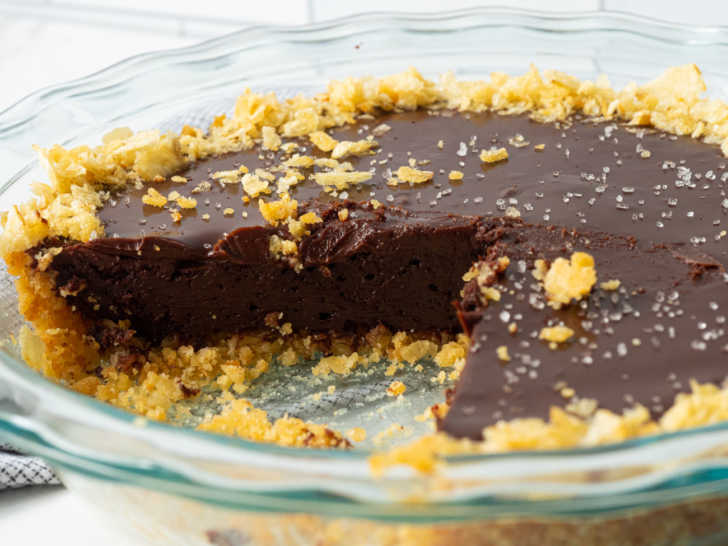 There's something about desserts that have both sweet and salty flavors that just hits the spot- and this goes double for treats that can do all this and contain chocolate. This potato chip chocolate pie has a smooth filling, topped with a chocolate ganache and a sprinkle of sea salt on top. But, the real genius of this dish is the crust- which is made from sea salt kettle chips! Get the recipe here!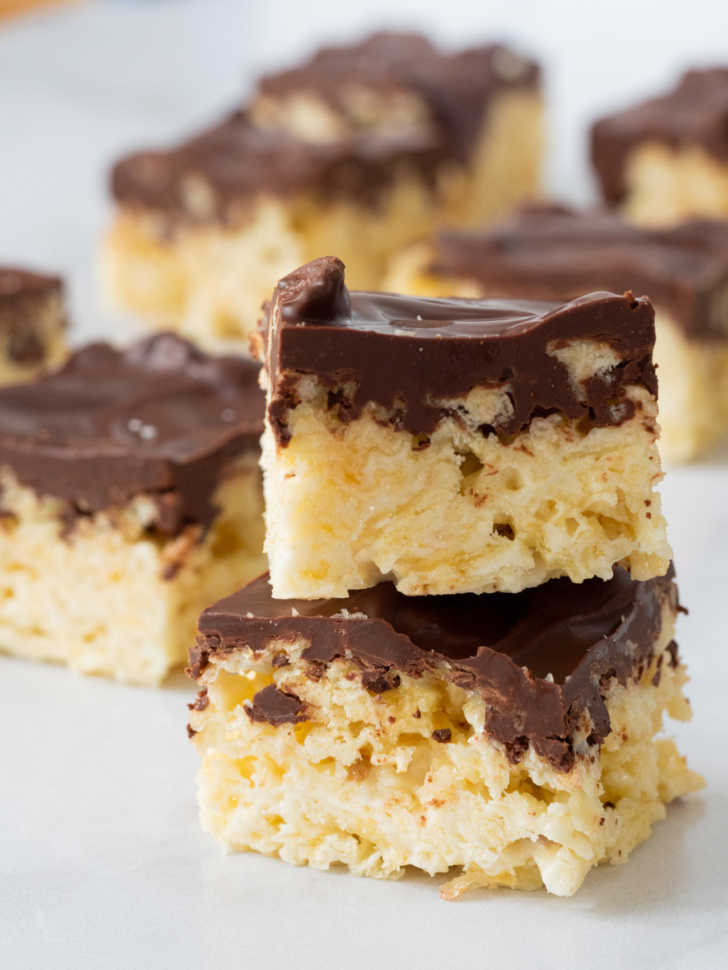 These 4-Ingredient Potato Chip Bars have all the things we love about the original rice crispy treats, only the crunchy cereal is swapped with potato chips. Pour on a layer of melted chocolate chips, and you might not go back to regular rice crispy bars ever again!
Now, you might be skeptical of mixing potato chips with marshmallows and chocolate, but let me just say, the end result will put all doubts to rest. The salt of the potato chips compliments the sweet, sugary marshmallows, and the bittersweet chocolate chips balance out both flavors. Get the recipe here!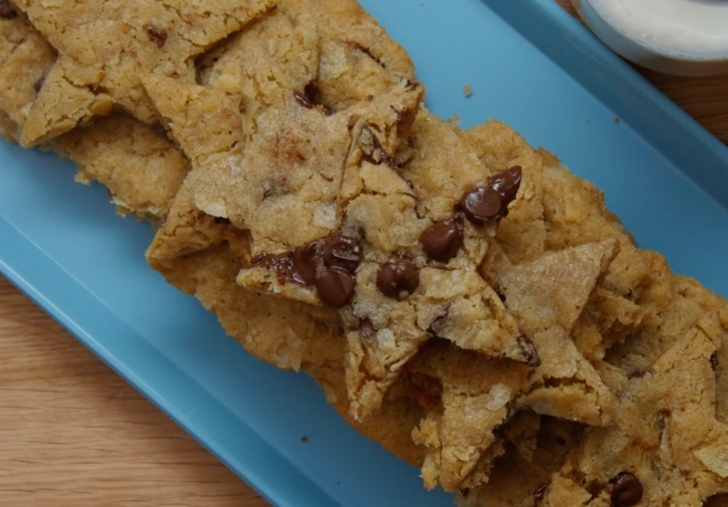 Crushed potato chips are the perfect way to add a little zing and something "fresh" to the usual chocolate chip cookie routine. Choose your favorite plain potato chip and give them a good pounding, then just add them to your cookie dough – that's it!
These cookies will not last long, so be sure to grab one or two before setting them out for the family. There's something magical about the sweet and salty combination of the potato chips and the chocolate. Any good baker knows that salt can actually enhance chocolate flavor, so adding it to the recipe makes sense, but here in these cookies, it is a match made in cookie heaven. Get the recipe here!
SKM: below-content placeholder
Whizzco for 12T