In a world of skyrocketing housing prices, many people are finding innovative ways to live smaller.
The tiny house craze continues to sweep not just the nation, but the world. People are seeking out old buses, vans, and cargo trucks and then fitting them with all the comforts of home, from full kitchens to working wood stoves. These clever tiny mobile homes enable their owners to travel the world on a shoestring budget. The photos they're sharing on social media are giving us all tiny home envy!
1. "We are so excited to finally be on the road after first purchasing our bus 2 years ago! Our build took a year and a half to complete."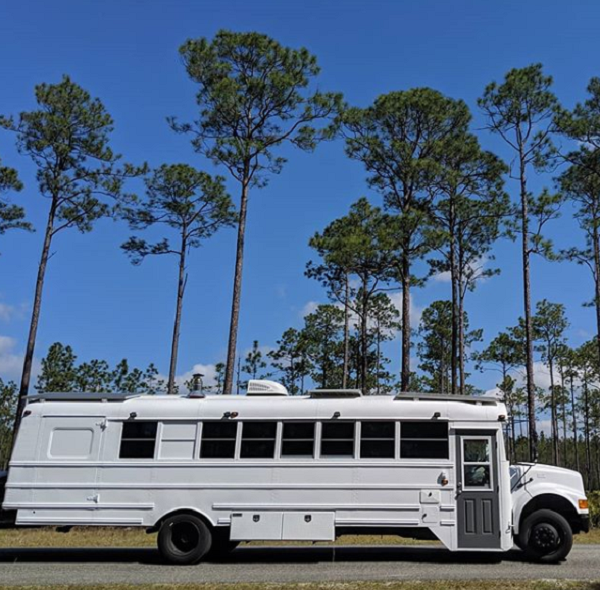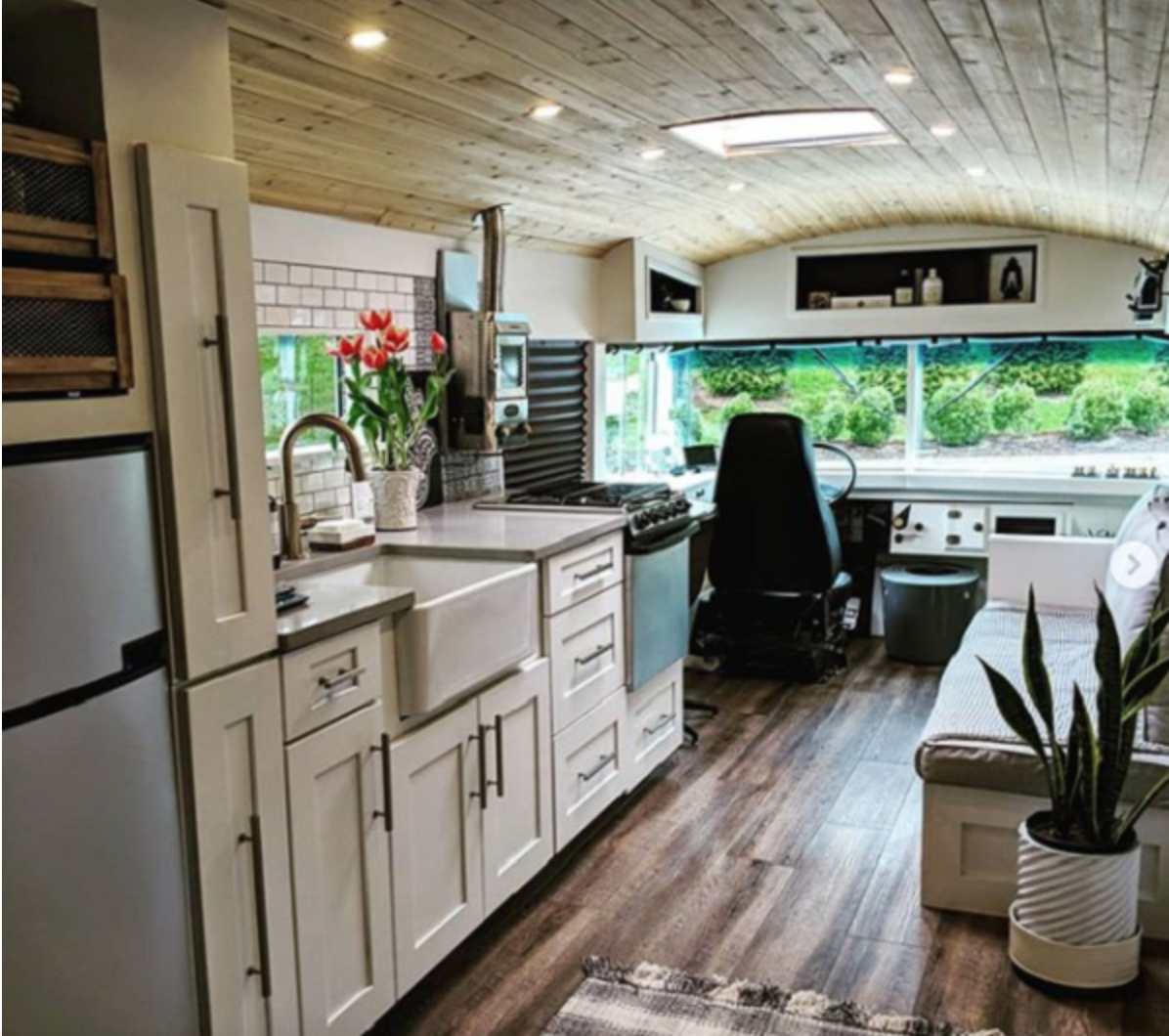 2. "Slow & conscious living on the road in Australia."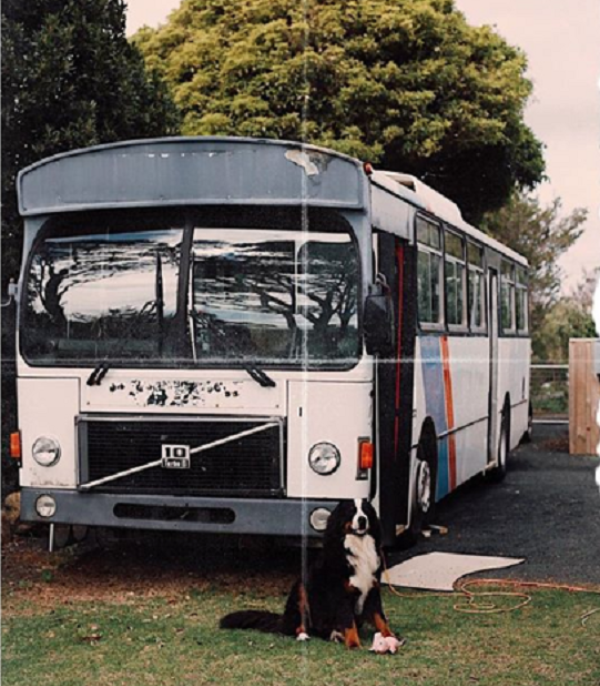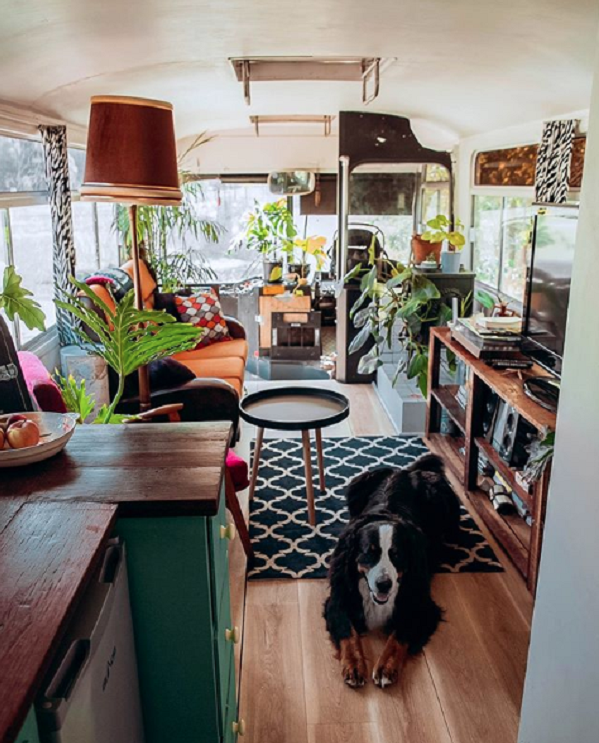 3. "When you have 3 dogs, one being a Great Pyrenees, you kind of have to build your layout around their needs. For that reason we made sure to have a lot of seating and floor space so everyone has somewhere to go and relax comfortably. Also, please excuse the drool stains all over the cushions."
4. Just enough room for one.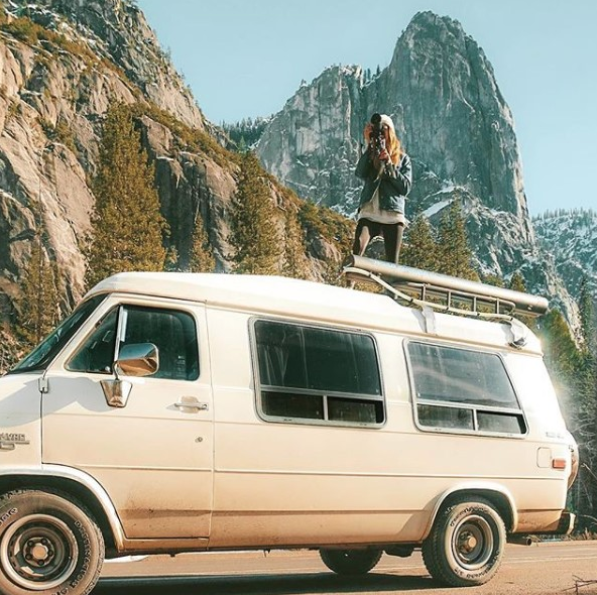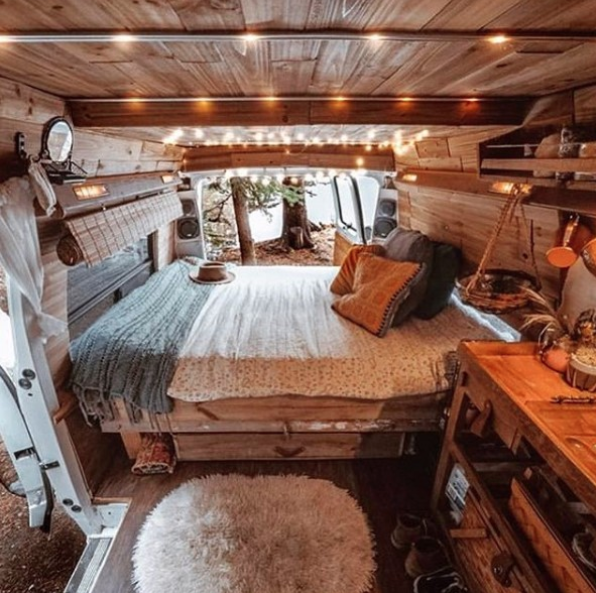 5. "When I look out at the parking lot and see 20 RVs, vans, and custom homes filled with people who see life as more than a weekend, it only makes me happy."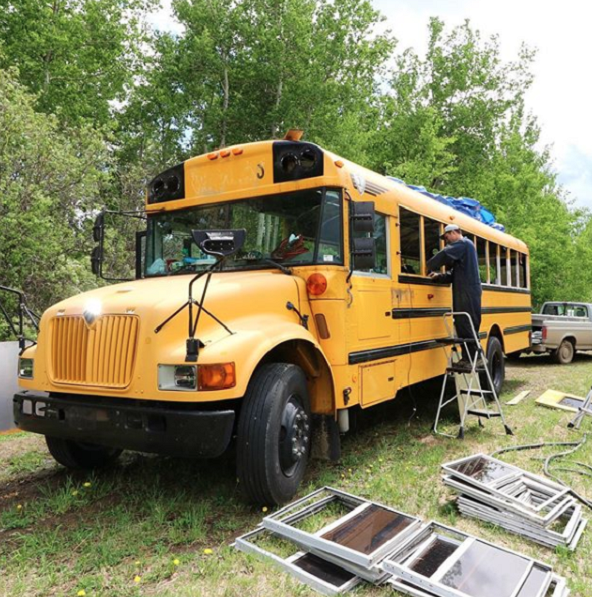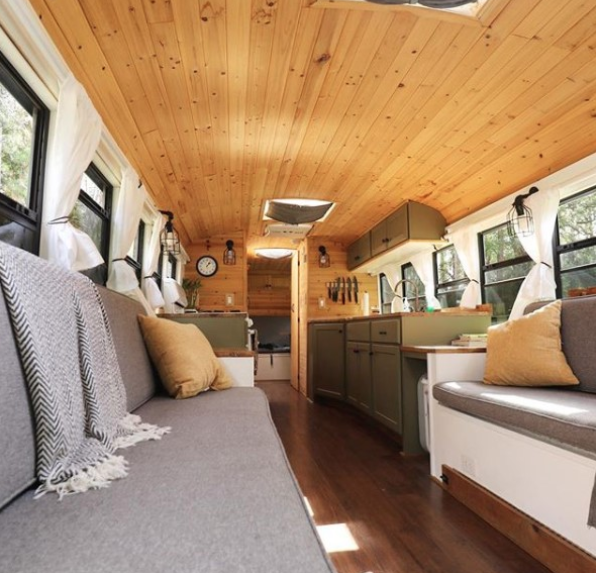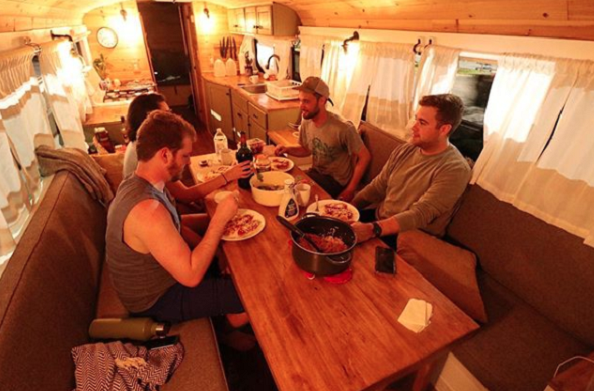 6. "We spent our Christmas by the ocean in Morocco in our home on wheels with our extended van-family, feeling eternally grateful for this beautiful planet we love to explore! Mountains, coastlines and everything in between."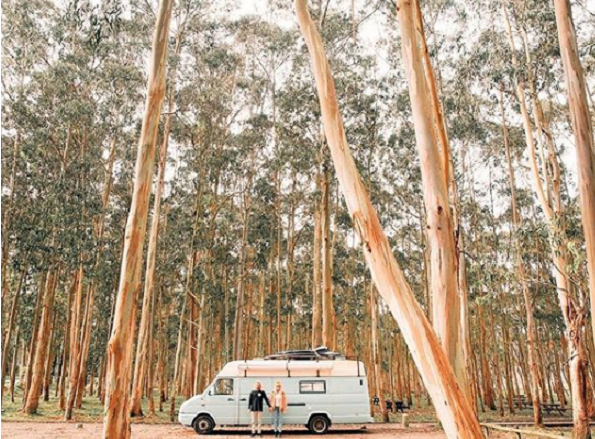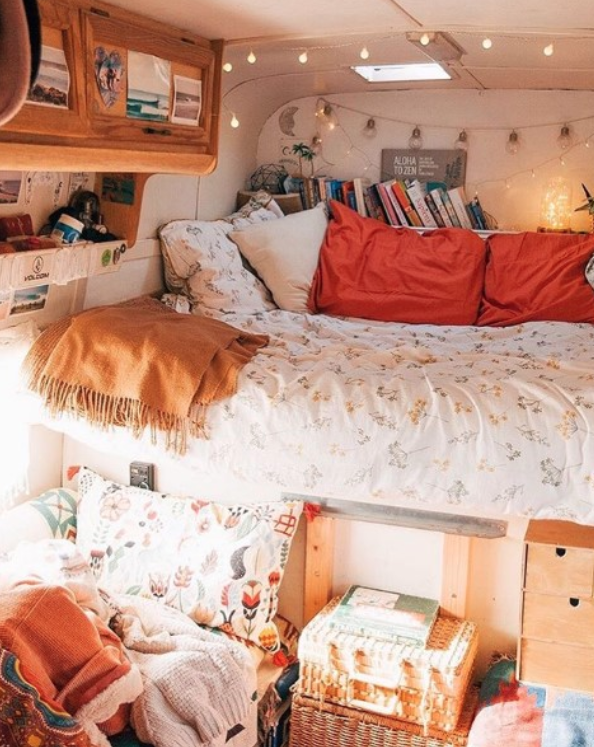 7. "It's my mobile office/studio adventure vehicle (I'm a photographer). Her name is Beatrice. Renovation took 3.5 months. All decorative wood is from used decks, fences etc. – I have zero building experience but a lot of art experience (which actually came in handy)."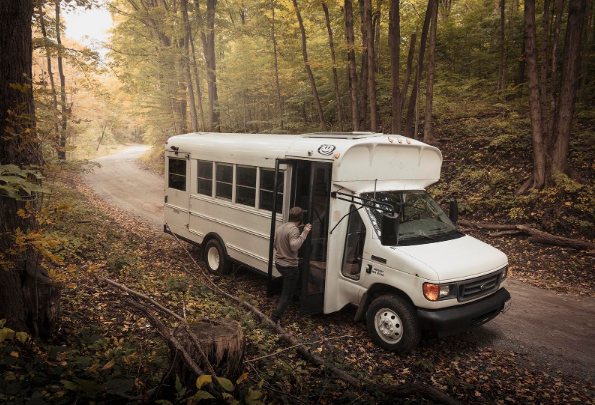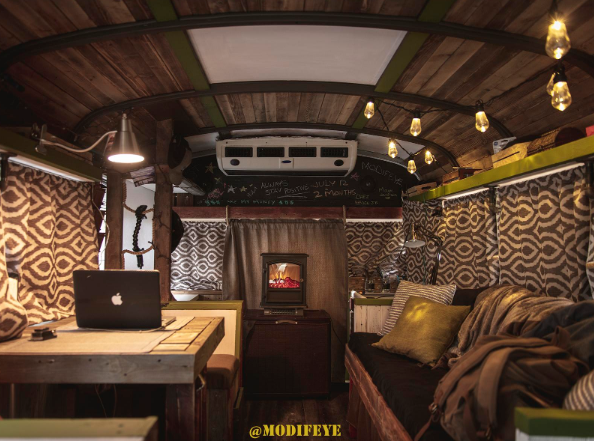 8. "Nathan and Emily: Living the van life and inspiring everyone to get outdoors!"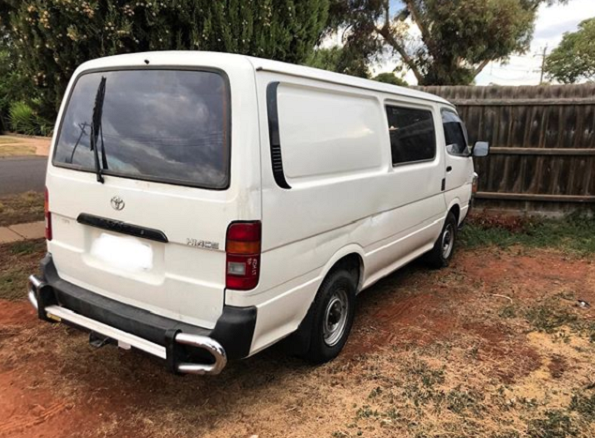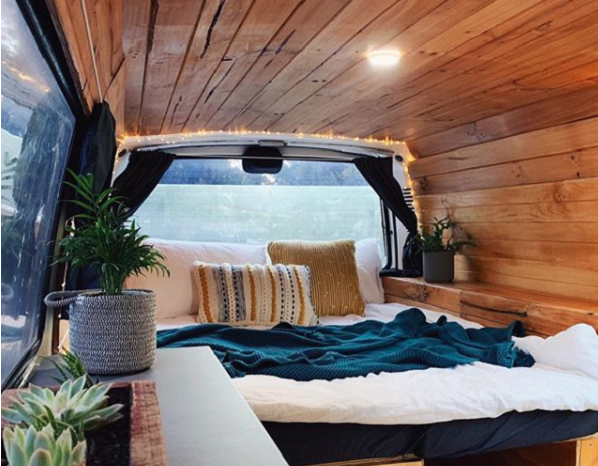 9. This artist made a mobile music production studio he can live in.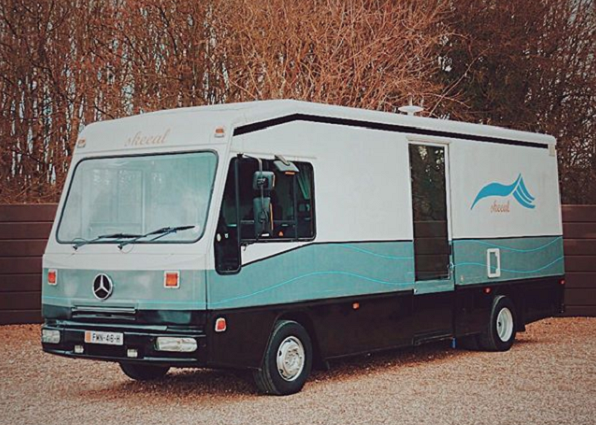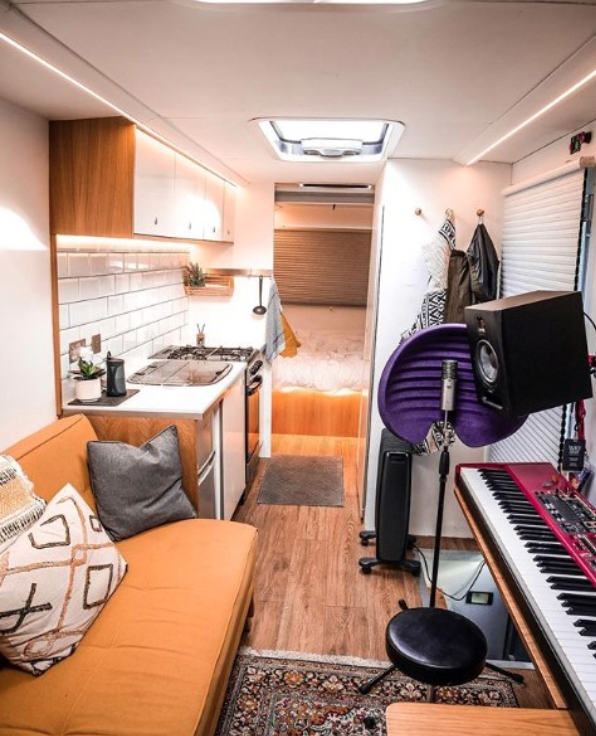 10. "We converted a 1966 Greyhound Commuter Bus into a cute mobile home."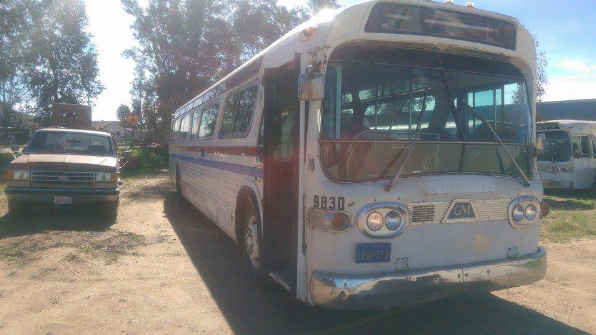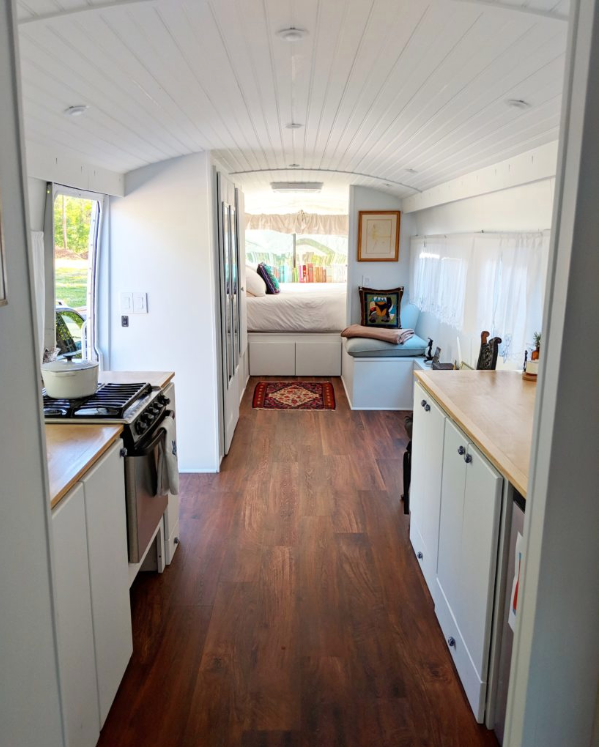 11. This woman quit her job, renovated a van on her own, and travels the world with her dog!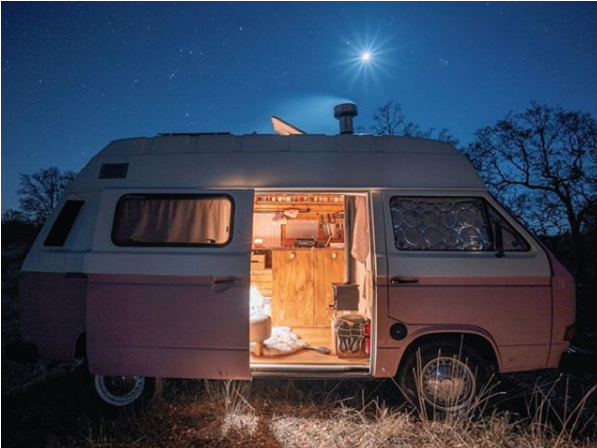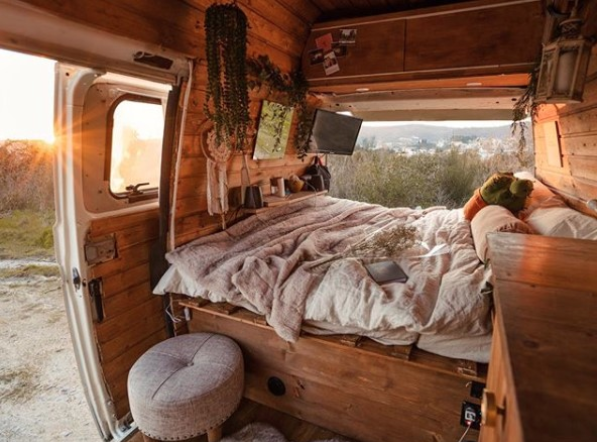 12. "Good food on the road is key. That's what makes the difference between camping and living to me. That is also the reason why our kitchen is so big compared to the size of our bus."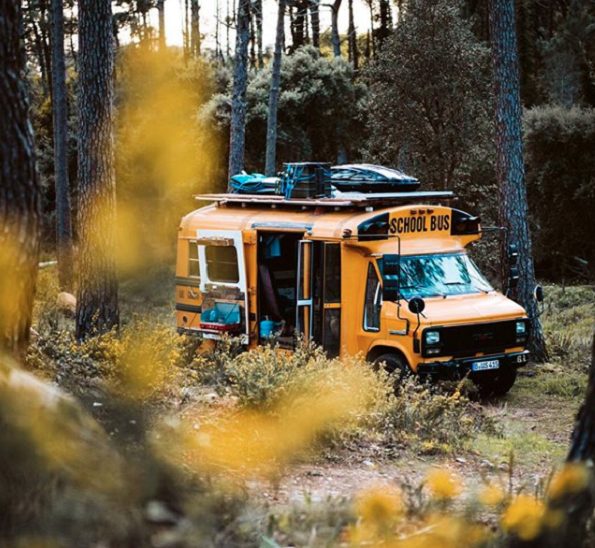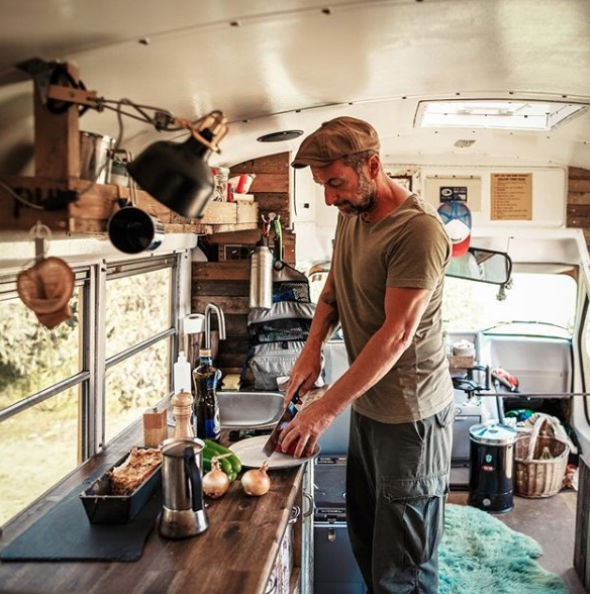 13. Michael journeys through British Columbia with his two canine BFFs.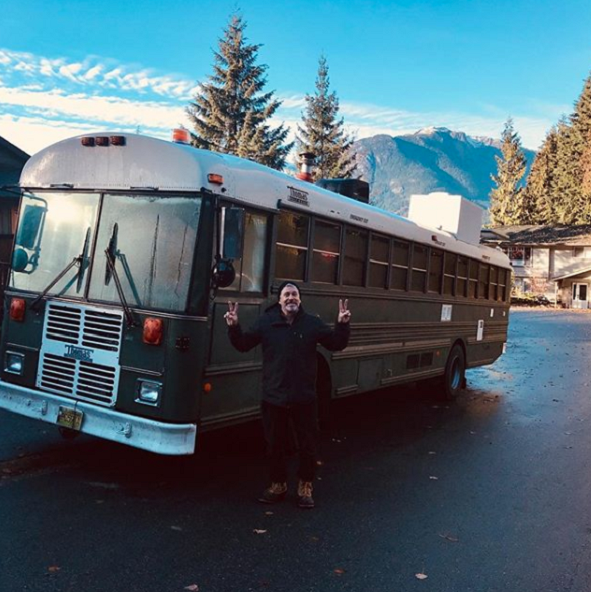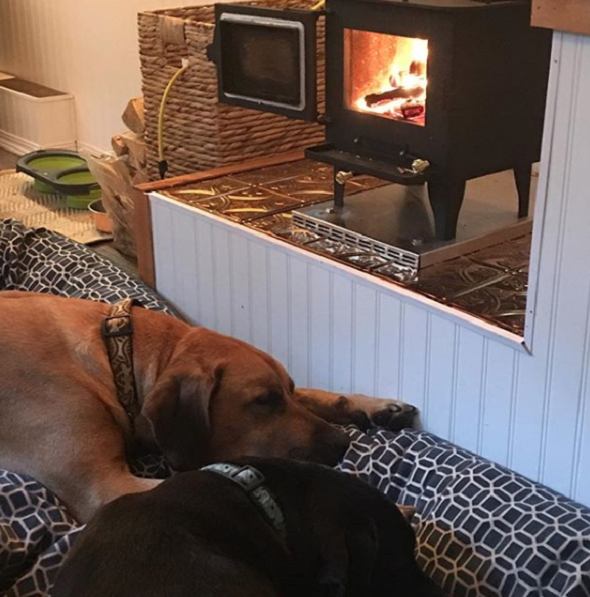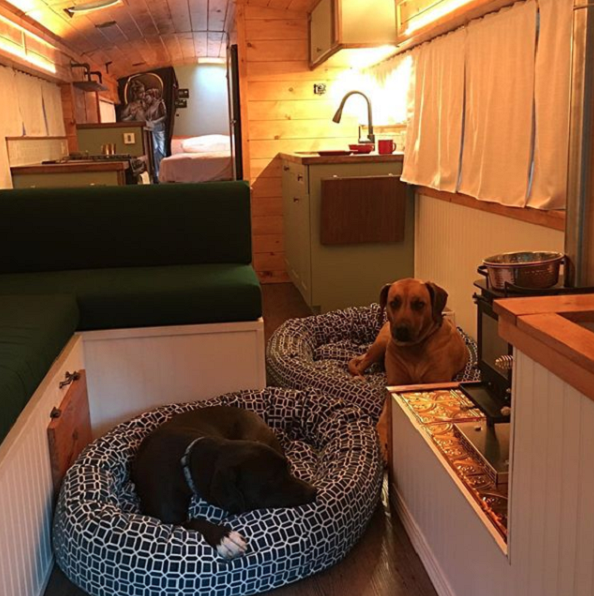 14. This little firetruck is helmed by two sisters who have been traveling through Europe for months.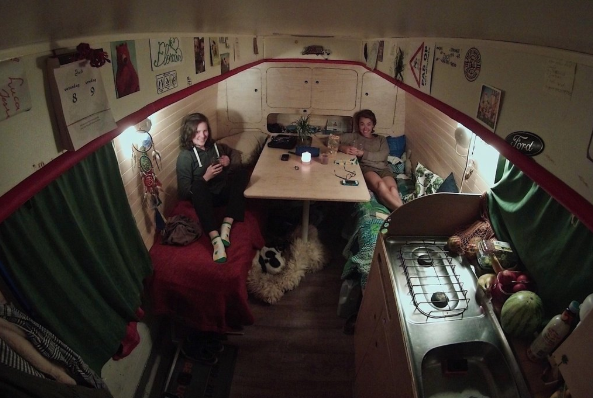 15. "My favorite way to work – parked up somewhere in the world with dinner slowly simmering away."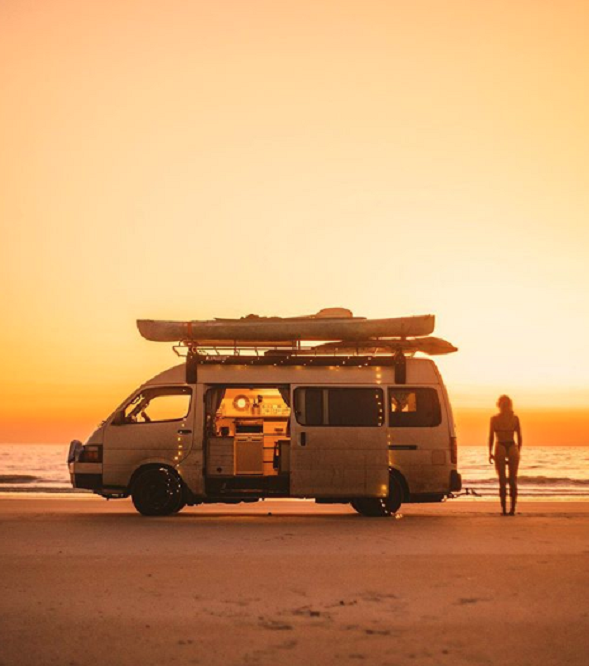 16. "When I was designing my layout I envisioned exactly this."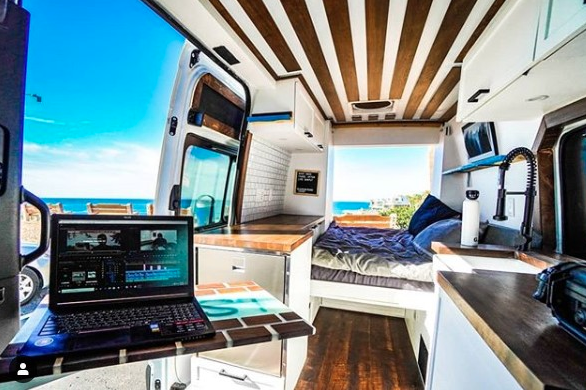 17. Talk about a transformation! (Swipe right.)
18. This couple calls their home the "dirt turtle," but boy is it beautiful!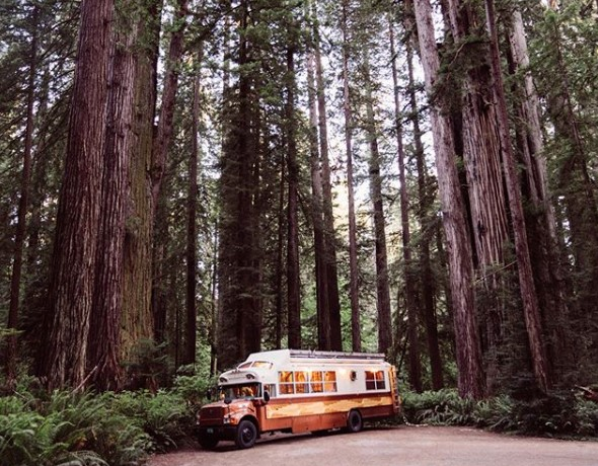 19. This cargo van was once rusty ⁠— now it's oh-so dreamy.
Aren't these places incredible! Even if you're a homebody you can see the appeal of these cozy homes. What do you think ⁠— could you ever see yourself selling it all and moving into a tiny house on wheels?
SKM: below-content placeholder
Whizzco for 12T