When people think of the quintessential American pie, most turn their attention to that good-old apple pie, but in my honest opinion, there's another pie that's even more American. Gooey, sweet, and full of buttery, rich nuts, I'm talking about a pecan pie. You may be surprised to find that one of the oldest versions of pecan pie tastes and looks quite different from the modern corn syrup pie of today.
History can, in fact, taste good! That is what Max Miller does on his channel Tasting History, exploring both the weird and interesting recipes lost to the past. This time he presented the American pecan pie with a little side note of history.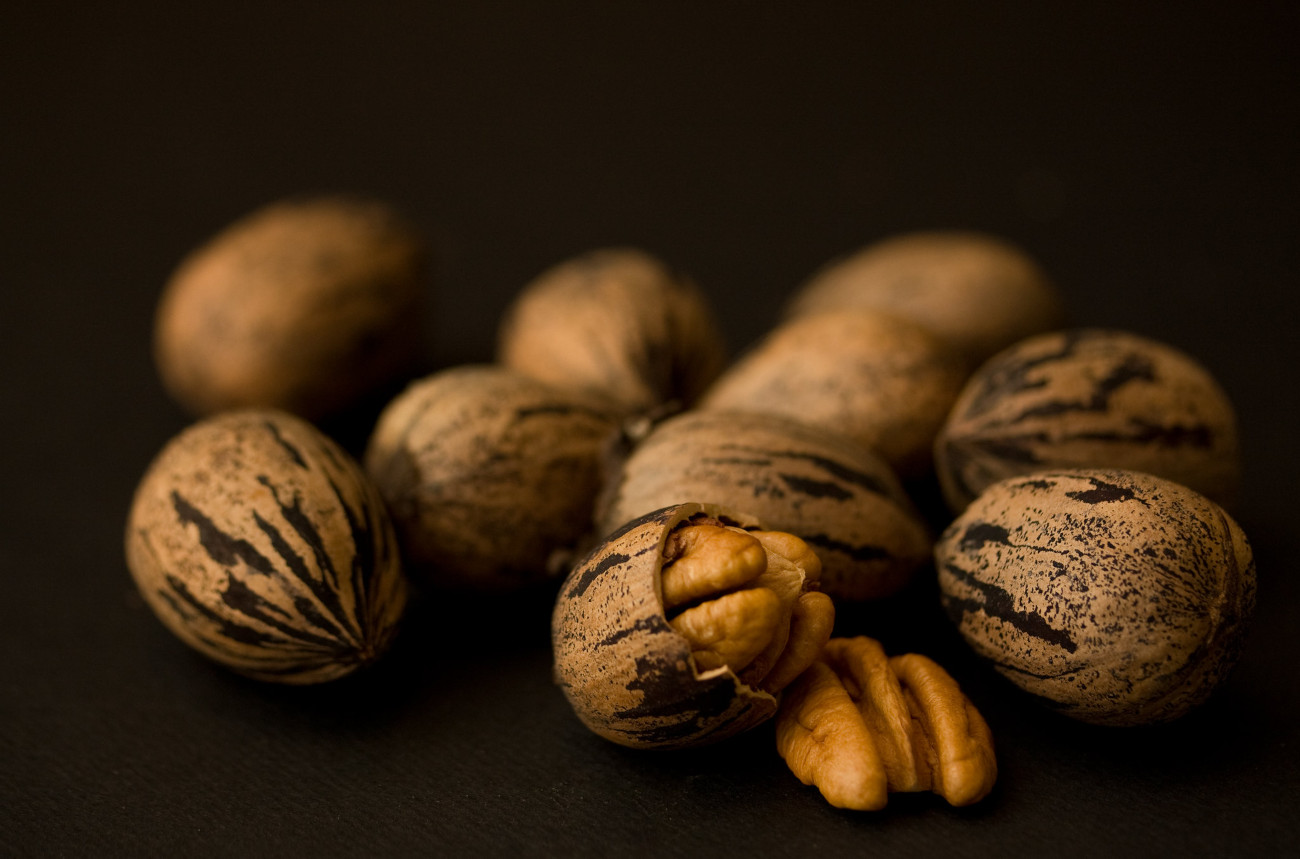 Pecans are quintessentially American and are one of the nuts specifically native to North America, growing along the Mississippi river from Illinois and going as far south as New Orleans. For native tribes, these nuts were a great food source as they could be harvested even after the nuts fell to the ground, and the nuts were stored well for long periods. The pecans were popular among colonists, but it wasn't the most delectable nut, because pecan nuts did not have a consistent taste. On one tree, there could be a sweet pecan as well as a bitter pecan. Back then, eating these nuts was a game of Russian roulette. But after decades of grafting and waiting, these grafted-modified pecan trees were finally good enough to mass produce and create a pecan-growing industry.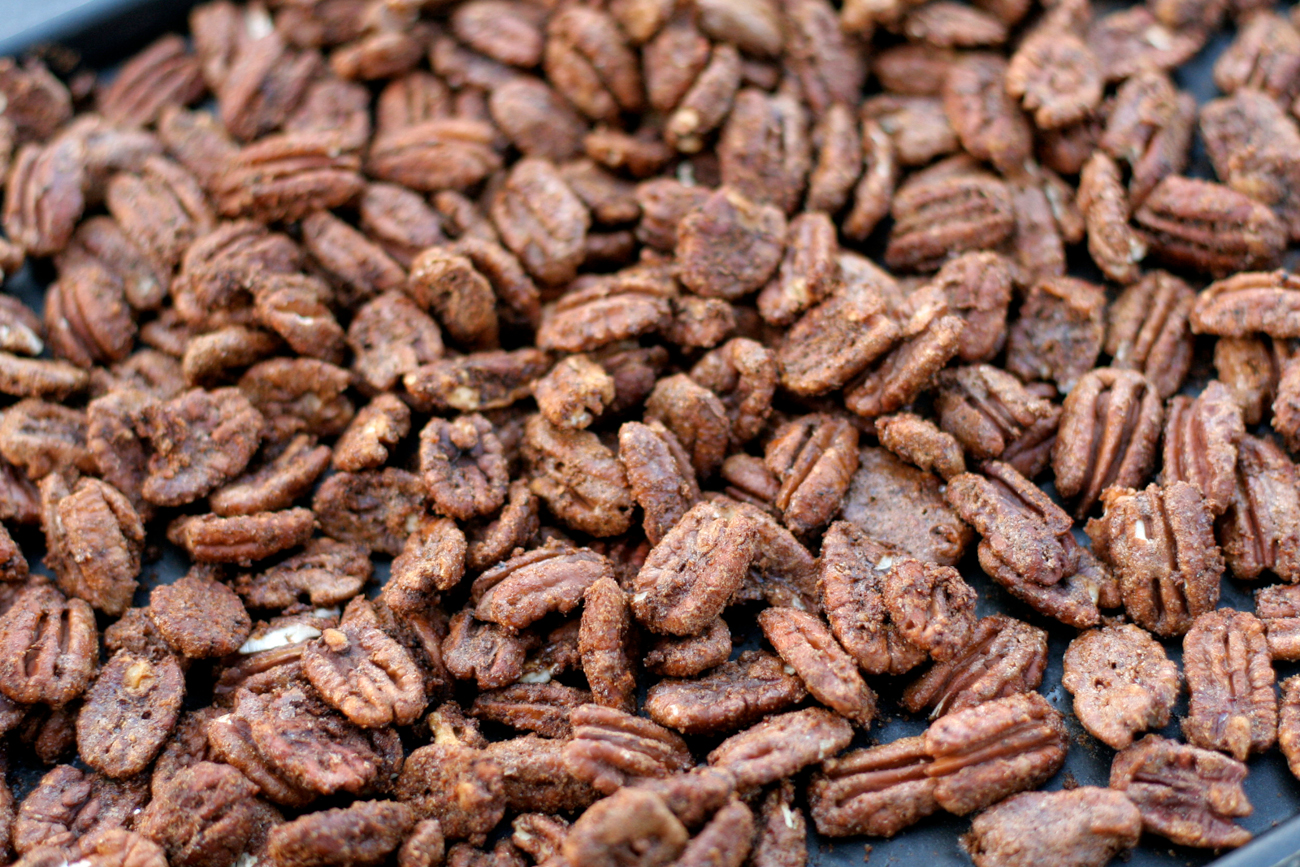 Even with the expanded production, pecan recipes were regionally specific to the south, where the bulk of the crop was. Pecans were utilized in various ways, like New Orleans' famous praline candy, but it wasn't until the early 20th century that pecan pie was mentioned in publications. Here this 100-year-old recipe has simple ingredients, but yields fantastic results.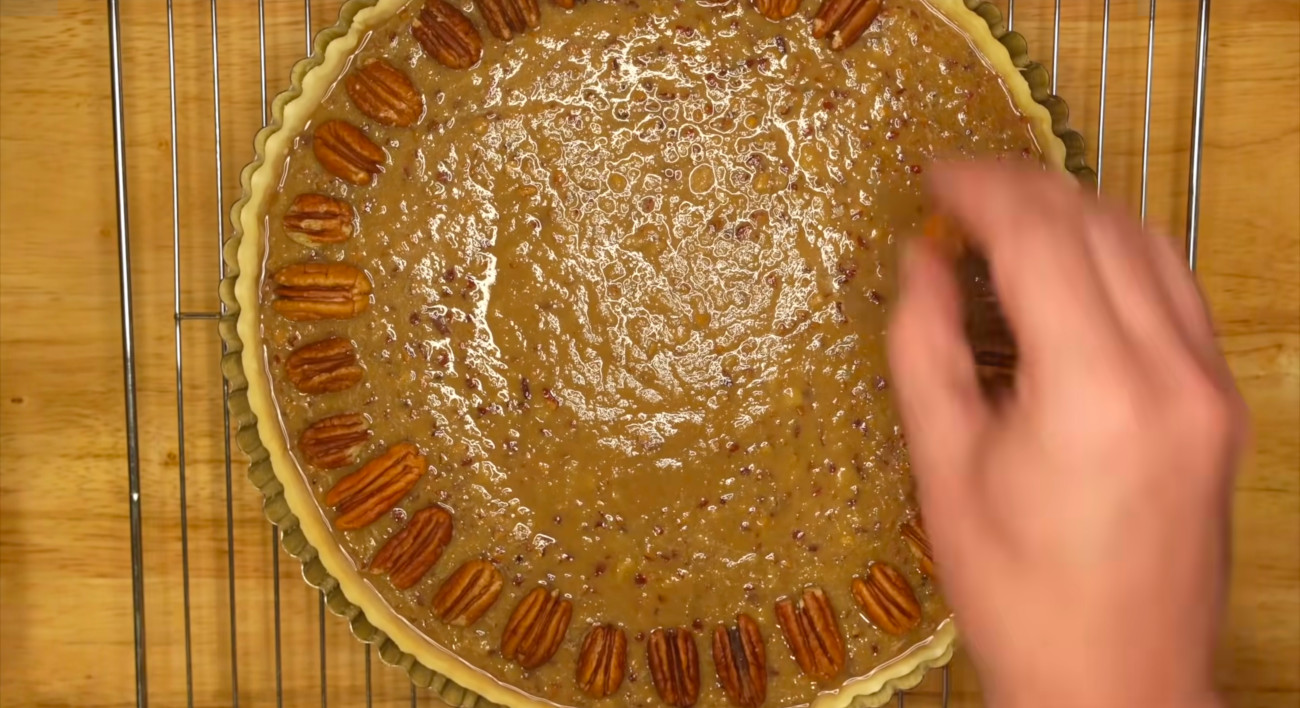 Miller goes about essentially making a custard with sugar, flour, eggs, milk, and pecans. Once thickened, the mixture is poured into a parbaked pie shell. He takes the extra step to decorate the top with pecan halves. Now you may be wondering — why not corn syrup? But those corn syrup recipes only came around during the era of industrialized foods, when companies modified already established recipes. In these recipes, the food companies would swap in their products.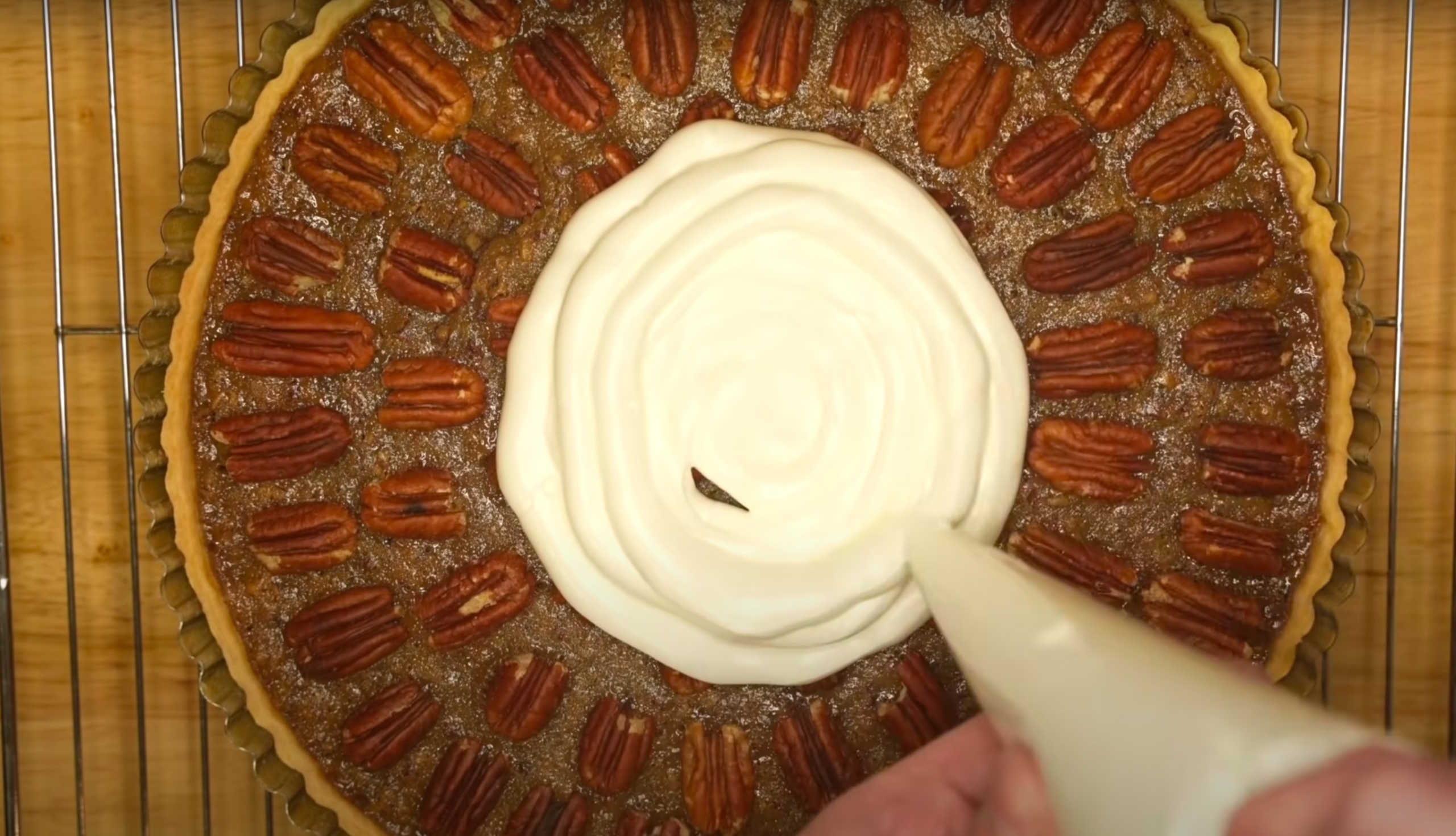 Miller follows the historical recipe to a T, adds a meringue topping, and bakes the pie for another 10 to 12 minutes.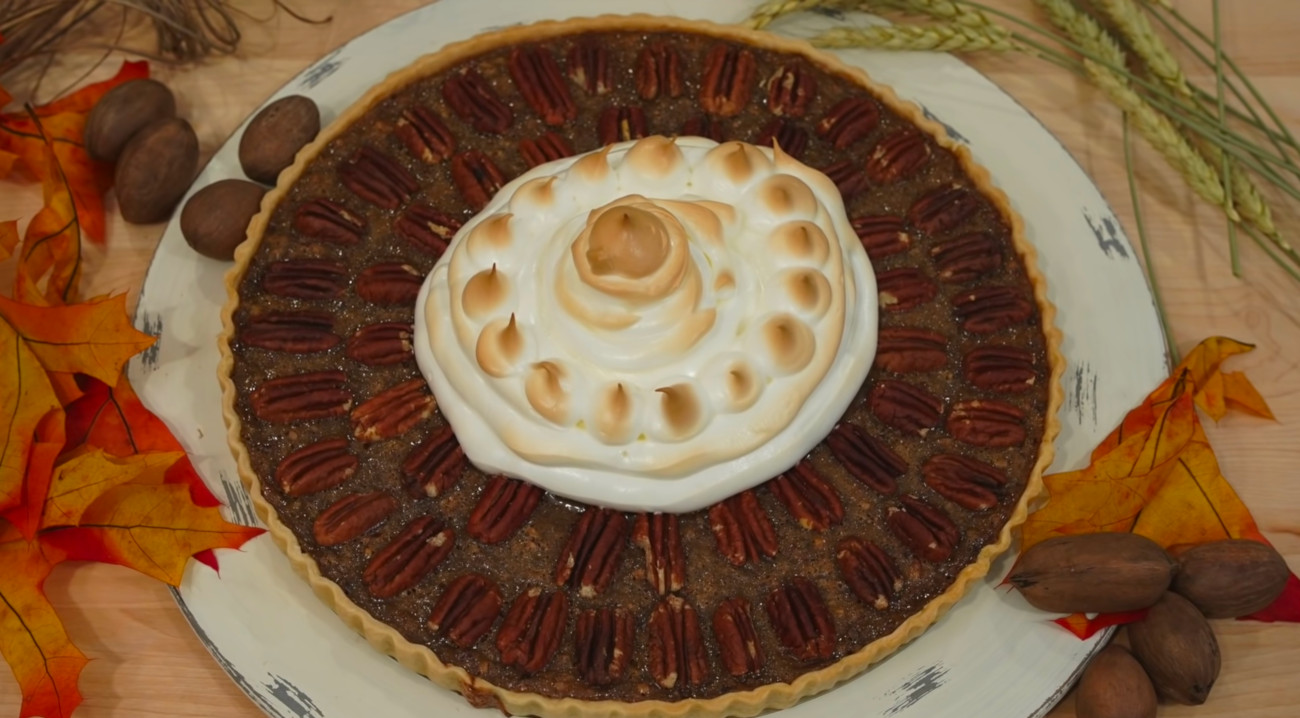 The result? It tastes very different from the corn syrup pie we all are familiar with. This pecan pie doesn't have that gooey jelly-like filling that corn syrup recipes have, this version has a less wet, more smooth custard-like texture. People who hate the sweetness of pecan pie will be surprised with the tamer, milder sweetness of this recipe. You actually taste the pecans more, and the crunch factor from the top halved pecans is an added bonus.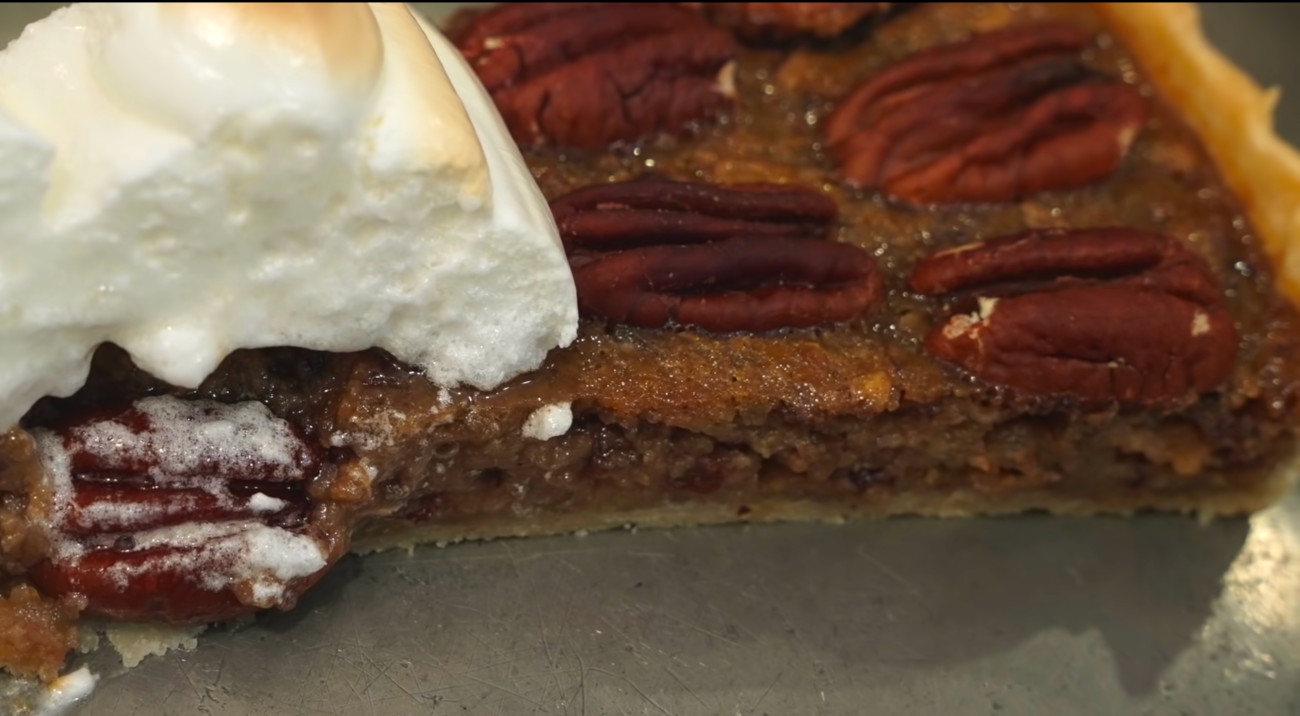 If you are worried about getting lumps of egg in your custard, you can cook the sugar, flour, eggs, and milk until thickened, strain, and then add in the pecans. Hope you get to try a new version of pecan pie!
SKM: below-content placeholder
Whizzco for 12T