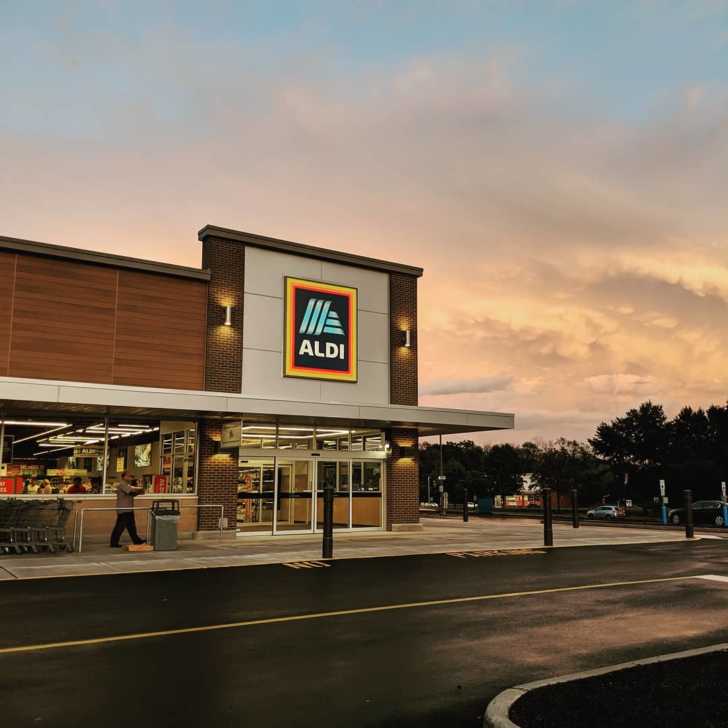 Aldi grocery stores are known for a few things. First, you have to pay a quarter for a cart – don't worry, you get your quarter back when you return the cart. You also won't find any plastic or paper bags and Aldi. Instead, customers are encouraged to bring or purchase reusable bags. If you forgot the reusable bag, no worries! Just grab an empty box and load up your groceries. The third most notable thing about Aldi is its incredibly low prices.
According to Business Insider, there are quite a few reasons Aldi can offer such good deals. They hardly ever have name-brands, opting instead for either generic or their own line of food items. As a result, Aldi has a smaller inventory, which means the stores take up less space and pay less rent.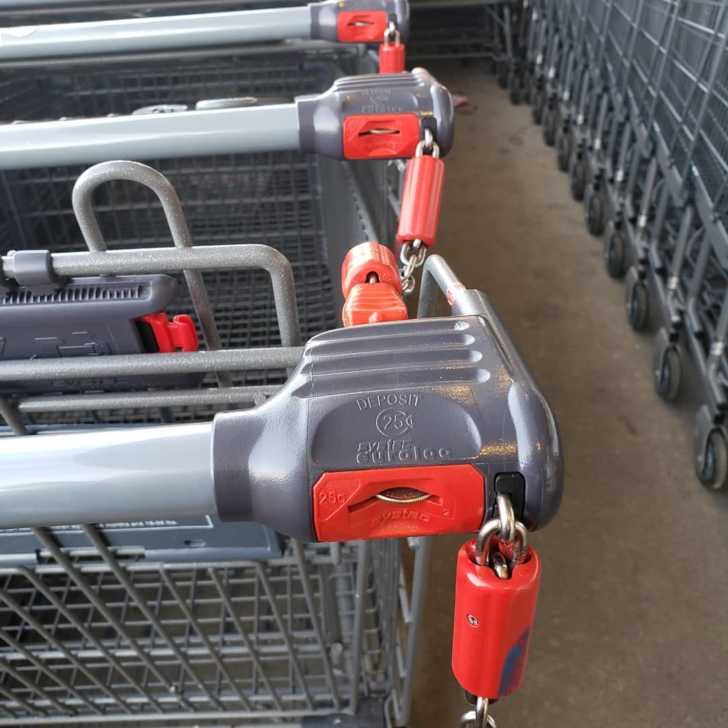 Additionally, you've probably noticed they don't waste time stocking shelves. Instead, the pallets and boxes are stacked on the shelves, thus cutting down the cost of labor. The list goes on and on of little ways Aldi has cut expenses here and there.
Just because the prices are low, however, doesn't mean the quality of food is poor. In fact, there are quite a few items sold exclusively at Aldi that have quite the cult following! Make sure to grab a few of these things next time you're at Aldi!
"Girl Scout Cookies"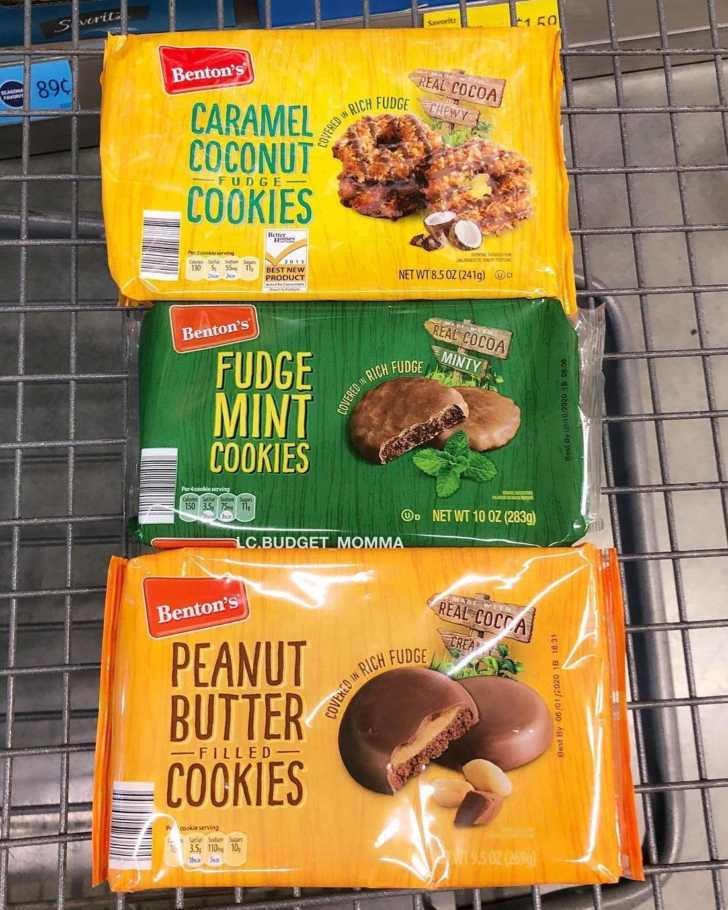 Before you ask, no, these aren't "real" Girl Scout cookies, but they are available all year long! Plus, lots of people prefer the Aldi version of their favorite cookies over the original. There are lots of varieties to choose from, including the top three bestsellers – "Thin Mint," "Samoas," and "Tagalongs." While you're browsing the dessert aisle, make sure to check out the chocolate selection. Since Aldi is based in Germany, they often have fancy European chocolate at extremely discount prices!
Aldi's Paradise Fruit Blend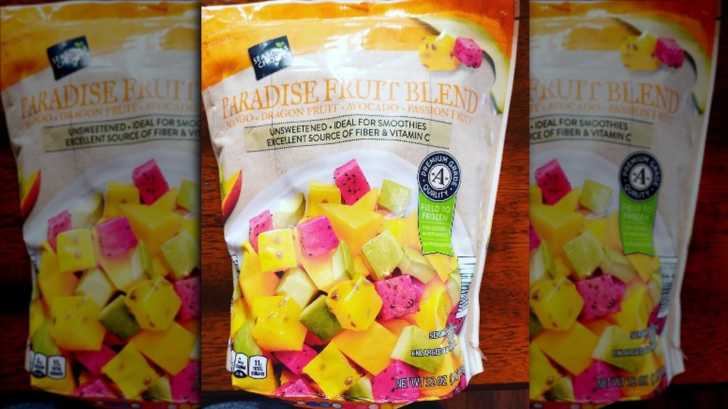 This is a little-known gem, but those who have discovered Aldi's Paradise Fruit Blend swear by it! The delicious blend consists of mango, dragon fruit, passion fruit, and the unexpected avocado. Don't let that last one throw you off! Avocados make for a creamy, delicious smoothy. Go ahead and try out what Delish considers the number one favorite food item at Aldi.
"Red Bag Chicken"
Technically, this product is Kirkwood Chicken Breast Fillets, but if you've been around the Aldi universe for any amount of time, you'll probably recognize this chicken simply as "Red Bag Chicken." Not only is this quality chicken you can prepare in a flash, but it has a ridiculous cult following? How ridiculous? According to Today, there's a Facebook group dedicated to this Aldi product! With over 16,000 followers, it's no wonder this is such a hit!
Priano Pumpkin & Sage Ravioli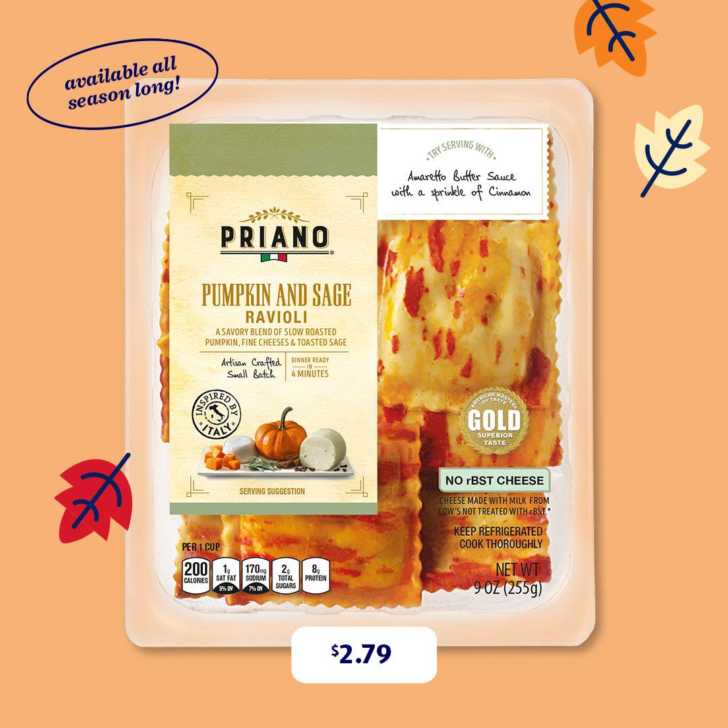 If you've never had pumpkin ravioli, you're missing out! You'll love the flavor of slow-roasted pumpkin mixed with five cheeses. But perhaps the best part is the roasted sage. Combined with pumpkin, your house is bound to smell like fall as soon as you prepare these delicious morsels. Lucky for us, Aldi offers this pasta dish all year long!
Who Needs the Bagel? Seasoning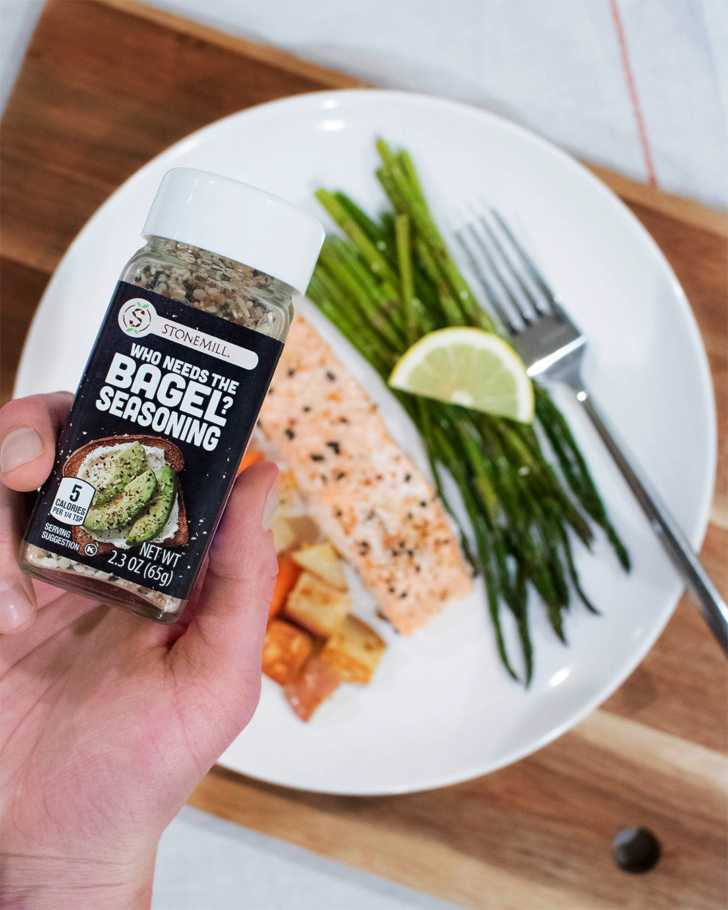 Most people are familiar with Trader Joe's Everything Bagel Seasoning, but have you tried the Aldi version? Who Needs the Bagel? Seasoning has just as much of a cult following as Trader Joe's, plus, you can use it on so many different things, aside from a bagel (hence the name). Some people say the Aldi version is saltier, but then again, if you're not having it on a bagel, that might be a good thing!
See the rest of the list in the video below!
SKM: below-content placeholder
Whizzco for 12T