Every country has its own go-to street food.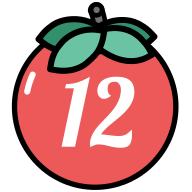 Mark Harris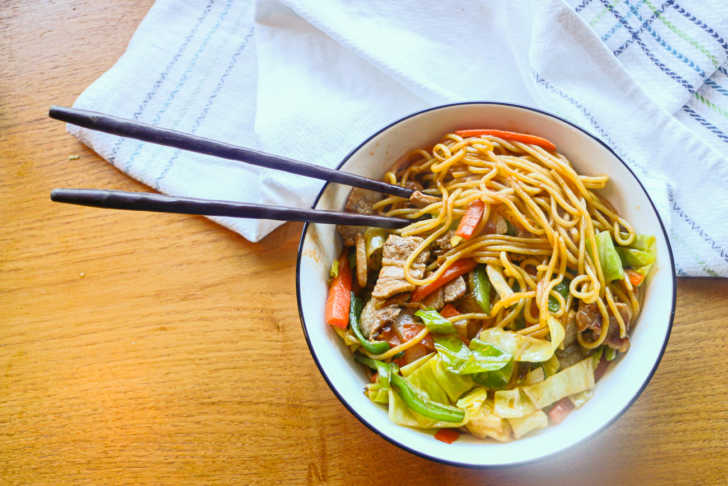 Every country has its own go-to street food. In America, it's probably the hotdog, depending on which city you're in. Though food trucks have added quite a variety in recent years. But in Japan, yakisoba is top of the list. From large festivals to small community events, yakisoba is served in heaps. Besides being totally delicious, it's fast, easy, and cheap to make.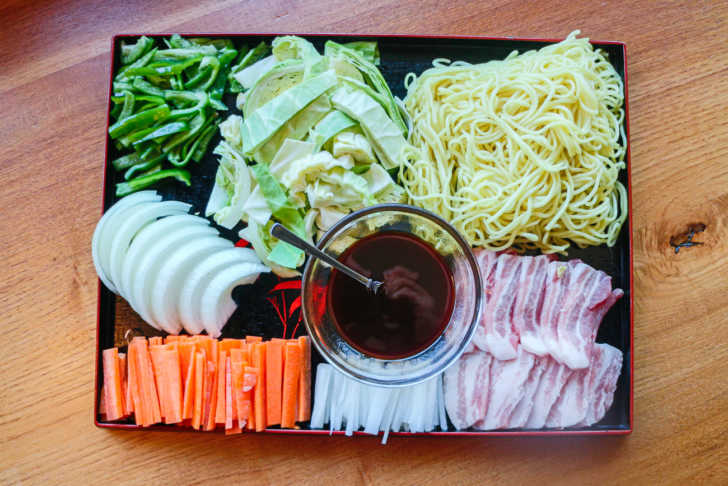 Making yakisoba is much easier than it looks. The hardest part is all of the chopping. Making sure the carrots, peppers, and daikon (if you're using them) are thin enough to cook completely while frying.
In Japan, yakisoba noodles aren't dried before cooking, they come pre-steamed and packaged ready-to-eat. It might be difficult to find outside of an Asian grocer in America, but some stores have them. It's worth asking about. If you can't find any, don't worry. Most dried ramen noodles can work in a pinch.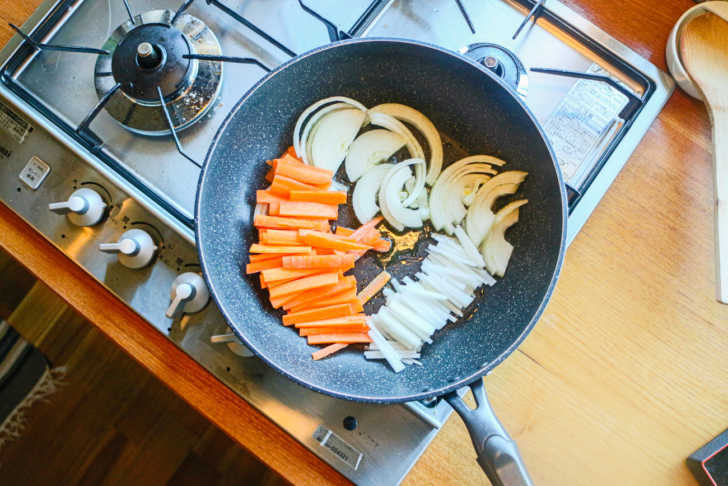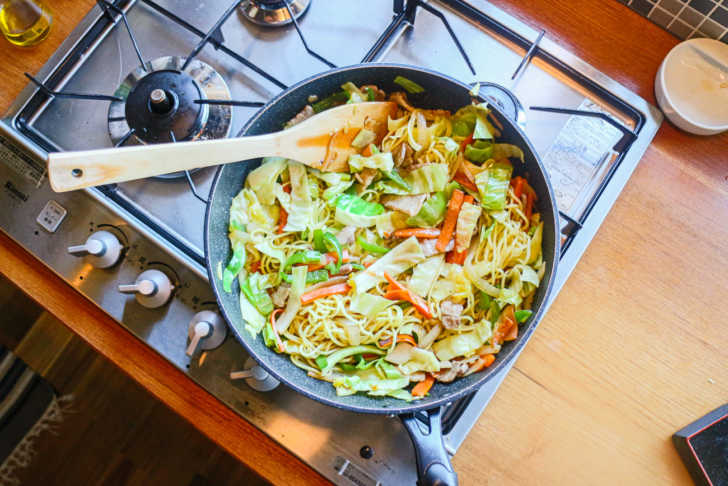 Yakisoba sauce is another ingredient that may be hard to find, but it's very easy to recreate. Take equal parts ketchup, Worcestershire sauce, soy sauce, and oyster sauce and mix it all together. Add 2 teaspoons of sugar per ¼ cup of sauce made, or more or less to your liking. The sauce should be sweet and savory.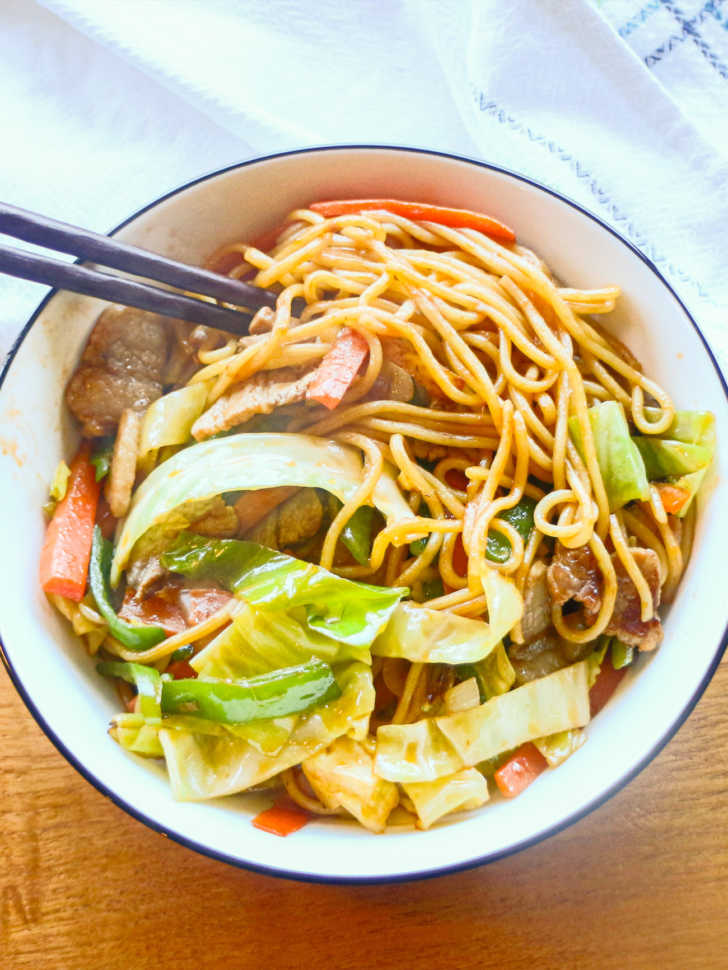 When cooking, make sure you have a pan big enough to hold all the ingredients. A wok is best, but any large fry pan will work. The real trick to making yakisoba is to keep everything moving. You'll cook with a decent amount of oil with medium-high heat, so you don't want anything to sit too long.
And that's it! Simple food that is warm and comforting. Yakisoba is a classic street food known for its flavor and freshness. I can recapture those same flavors right in the comfort of my own kitchen.
Yakisoba, Japanese Stir Fried Noodles
Serves 2-4
15m prep time
15m cook time
Ingredients
½ onion, thinly sliced
½ carrot, thinly sliced into matchsticks
2 small green peppers, thinly sliced
¼ head of cabbage, shredded
6 oz. sliced pork belly (or your choice of meat)
2 tablespoons olive oil
Salt and pepper
3 servings yakisoba noodles (package comes with 3 servings, 16-17 oz or 454-480 g pre-steamed noodles)
4-6 tablespoons yakisoba sauce
Preparation
Heat a large pan on the stove over medium-high heat with 2 tablespoons of oil.
Add carrots, onion, and cabbage (daikon) to the preheated pan. Stir continuously while cooking for a few minutes.
Add pork, peppers, and cabbage, and cook until pork is no longer pink.
Add noodles and sauce and stir continuously until all ingredients are coated in oil and sauce.
Serve and enjoy!
SKM: below-content placeholder
Whizzco for 12T