Unlike cabinet members and advisors, White House chefs are not usually employed along party lines. Rather, it is their cooking style that determines whether or a not a new president will retain the cook of the previous POTUS. While there had been many European-trained chefs cooking for the presidents over the years, it wasn't until 1961 that First Lady, Jacqueline Kennedy, pushed for the White House to have a permanent position of Executive Chef, making high class dining an integral part of the presidency rather than an optional feature.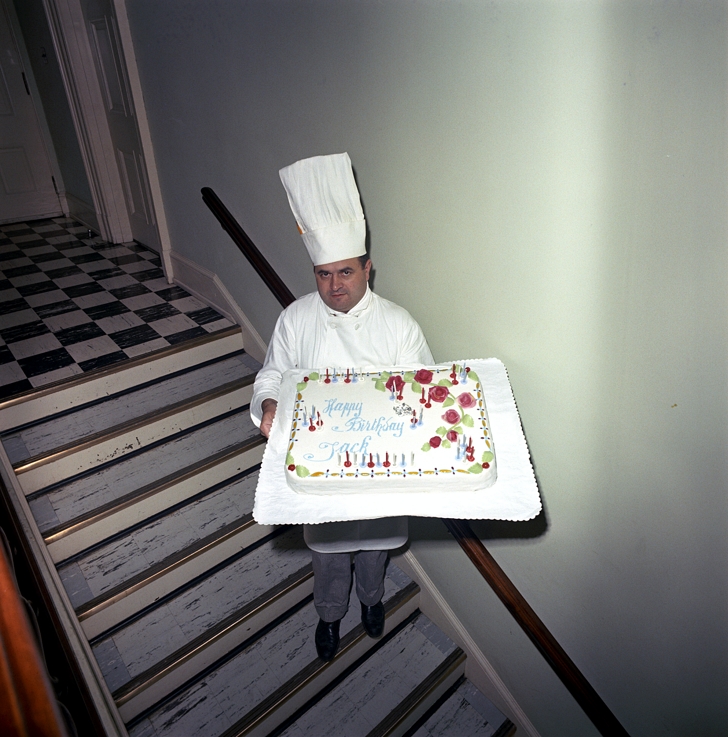 In addition of the many roles in the main kitchen, the White House added the role of Pastry Chef to the roster in 1979. Since then many of the chefs have served under more than one president.
Chef and author, Bill Yosses, worked under both President George W. Bush and and President Barack Obama. Yosses often made one of President Obama's favorite foods: pie. But, his recipe for all-American Apple pie has a few unexpected twists that make it a special kind of dessert!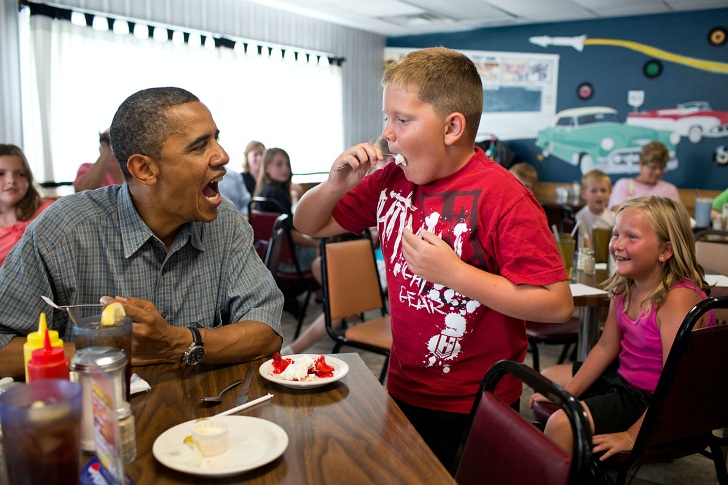 It's no secret that the Obamas were and are very big on healthy eating, but the POTUS' guilty pleasure was definitely pie. As someone who prefers pie to cake this sentiment hits home for me personally (though I know not everyone agrees). But, if you have a passion for pie then you'll understand the best pies all start with an incredible pie crust.
Yosses makes the traditional crust using all-purpose flour, salt, butter, and water. But, then he does something which I am guilty of often skipping: he places the dough in the refrigerator for hours, up to overnight. Most of the time I don't even let the dough chill for more than an hour, let alone overnight. But, apparently this helps to ensure that the dough comes out flaky and delicious.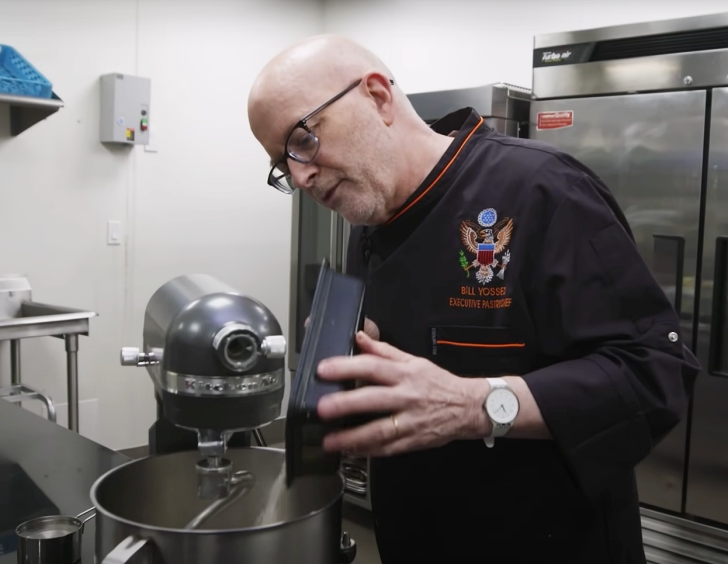 This trick for flaky, buttery pie crust worked because President Obama gave Yosses the nickname of "The Crustmaster". Aside from letting the dough chill Yosses' other word of advice is to flip your dough often when you get to the rolling out stage in order to avoid it sticking to the countertop. On the subject of which variety of apples to use Yosses says to use Golden Delicious since they have a firm texture.
Sadly, he does have one "rule" that we all know is true, but that no one ever really wants to accept and it's that you really shouldn't eat pies straight from the oven. But, sometimes waiting is just too hard.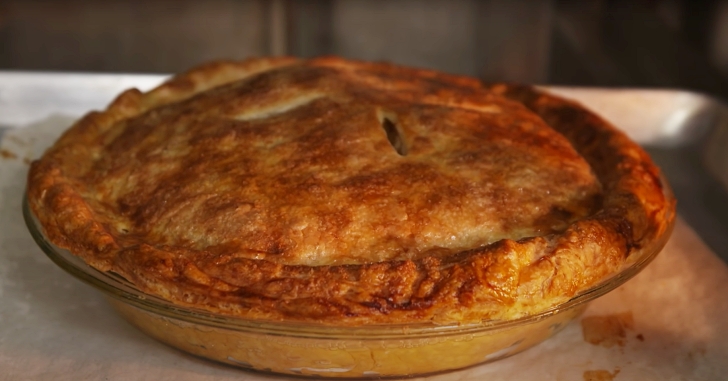 See all the details of Yosses' White House apple pie in the video below.
SKM: below-content placeholder
Whizzco for 12T