A 30-minute meal that never fails to impress.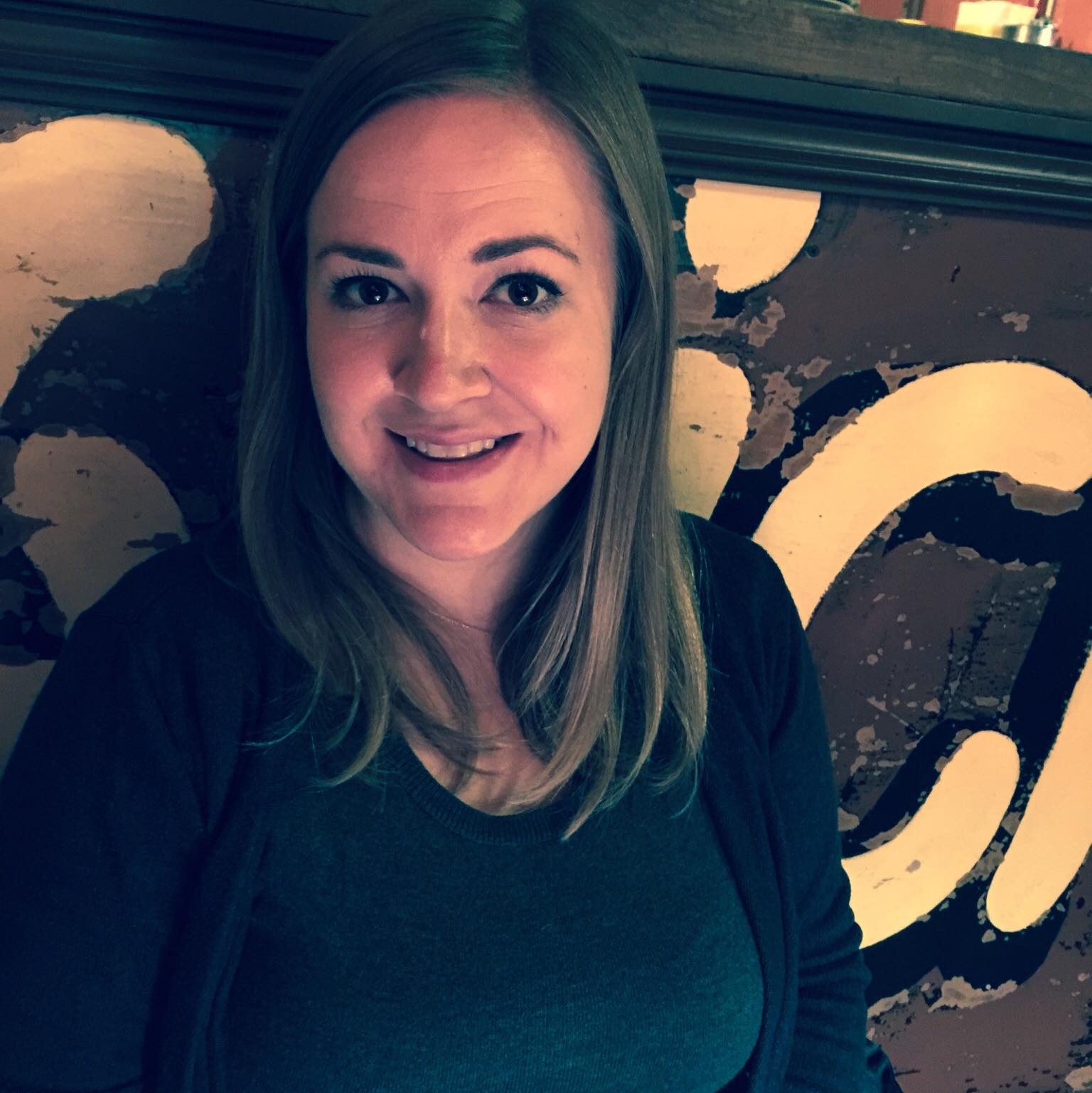 Kristy Norrell
I seem to have some sort of aversion to boiling lasagna noodles, which is precisely why a skillet lasagna is the perfect lasagna for me. Unlike a traditional lasagna that you have to spend quite a bit of time pre-cooking and layering, a skillet lasagna comes together in just about thirty minutes and in — you guessed it — a single skillet. And this particular skillet lasagna, well it's far more delicious than any lasagna deserves to be, skillet or not. It features a creamy Alfredo-inspired sauce, juicy seared chicken, and earthy spinach. I love it, my family loves it, I can't imagine that anyone wouldn't love it. And it doesn't hurt that it's super simple to make.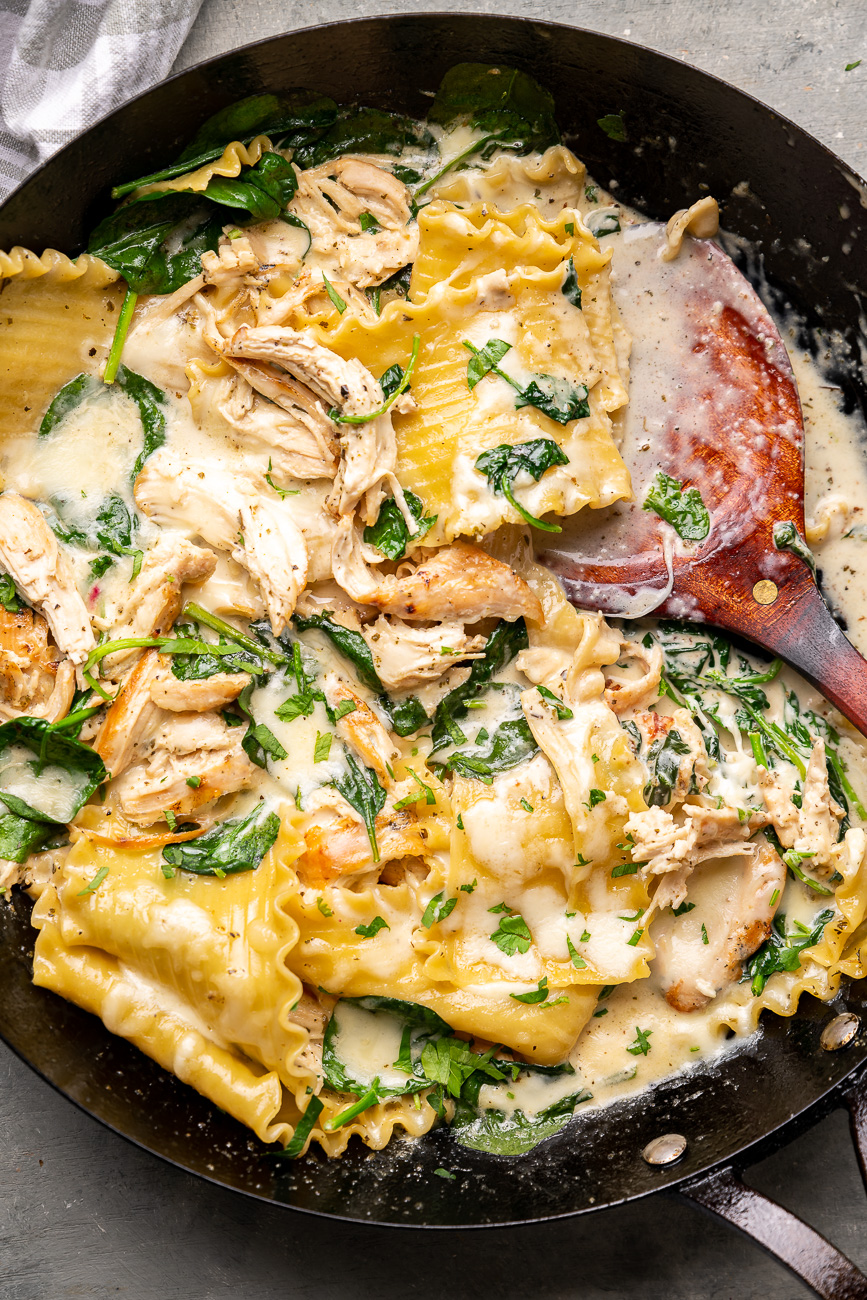 You're going to start by cooking your chicken breasts in the very same skillet you'll use for the rest of the recipe. Just season them, brown them in some olive oil, and then braise them for a bit in some chicken broth until they're cooked through. Then just set them aside for a bit while you start to work on the other components.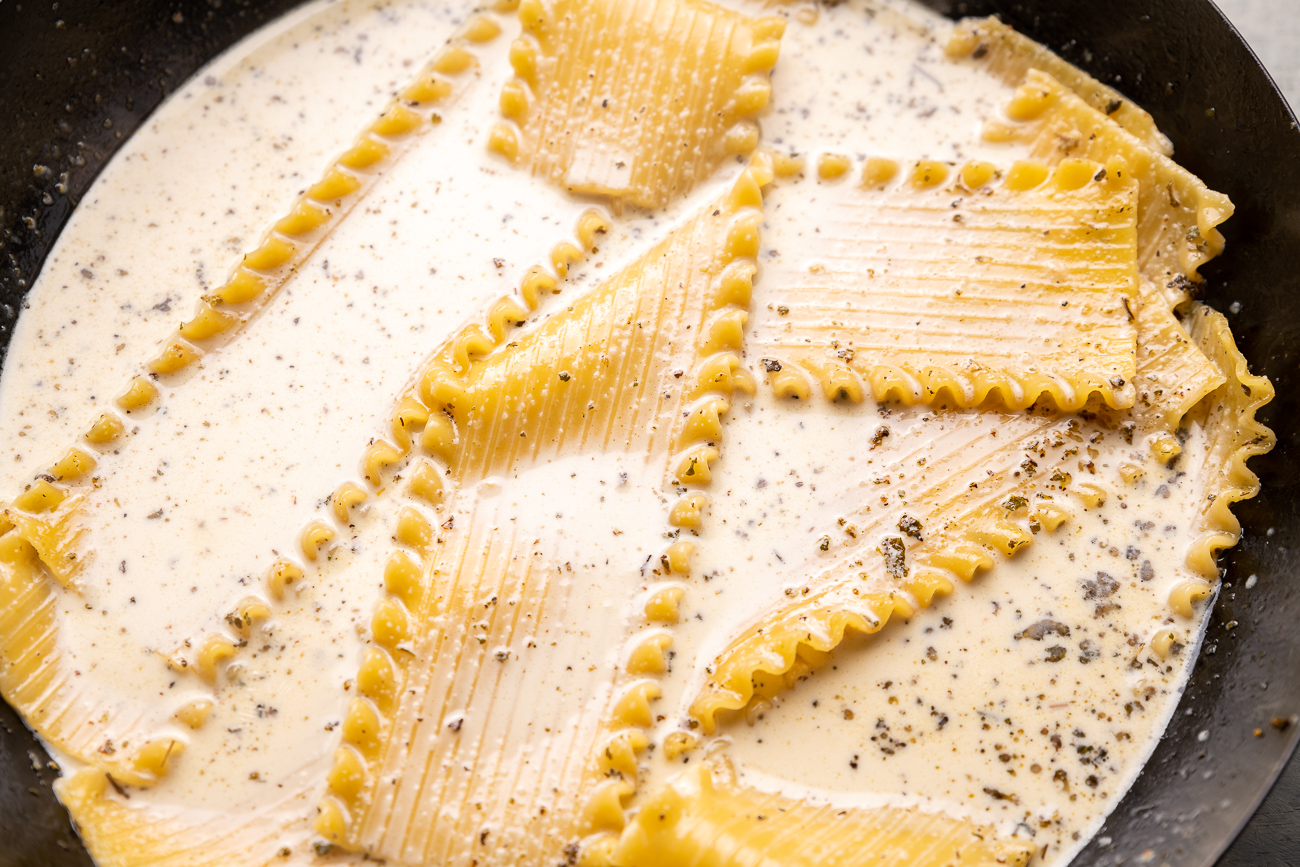 The "other components" mainly consists of the lasagna noodles, which need the most time in the skillet. You just nestle them into some cream that's seasoned with garlic powder and basil, and let them simmer away for about fifteen minutes until they start to soften.
While that's working, you can shred or chop the chicken that you've already cooked. It doesn't need to go back into the pan quite yet, but you can use that fifteen minutes to do some prep, like shredding cheese.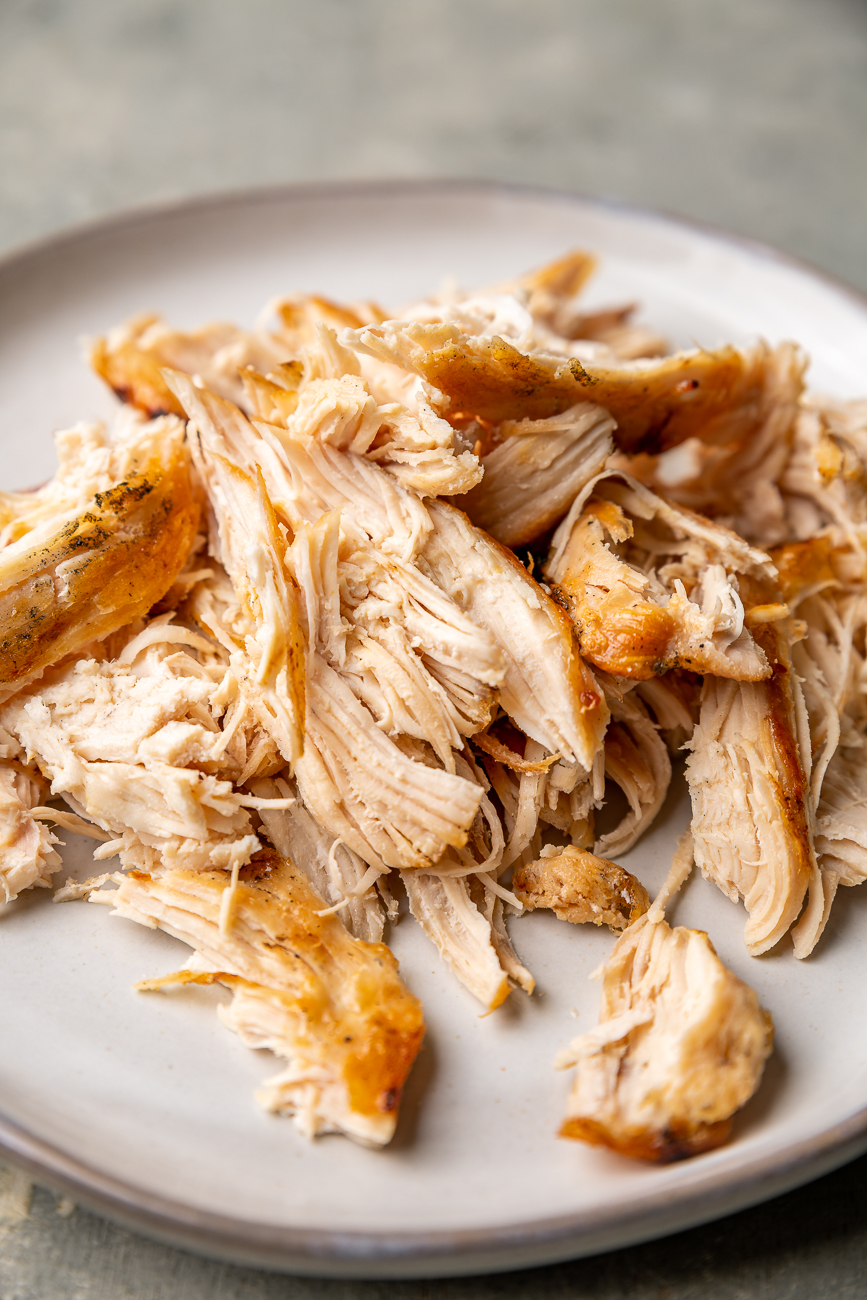 Once the noodles are soft, you'll stir in some mozzarella and parmesan, along with the chicken and the spinach. Once the spinach has wilted and the cheese has melted, your work is pretty much done, believe it or not.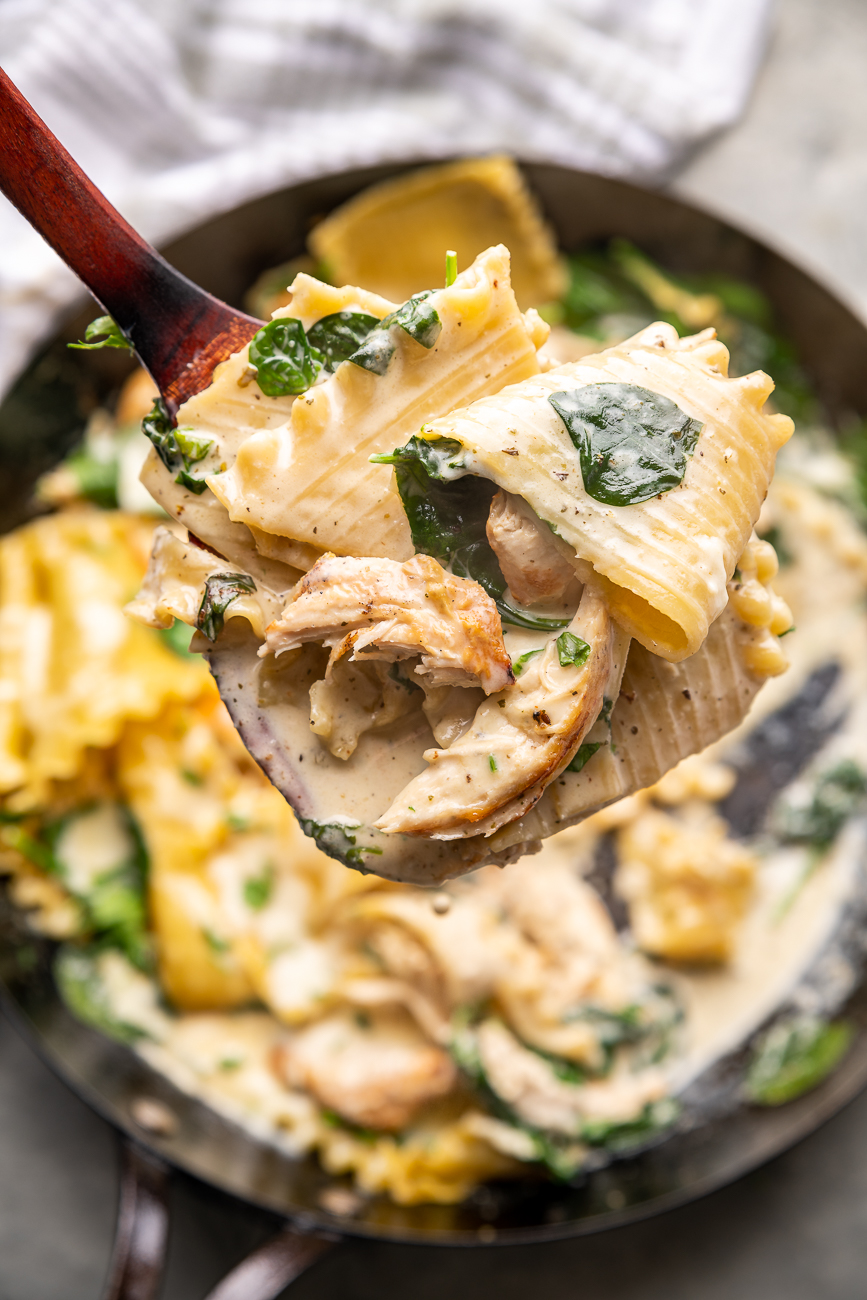 Just season to taste, top the skillet with a little more mozzarella, cover the skillet, and let it sit off the heat for about five minutes.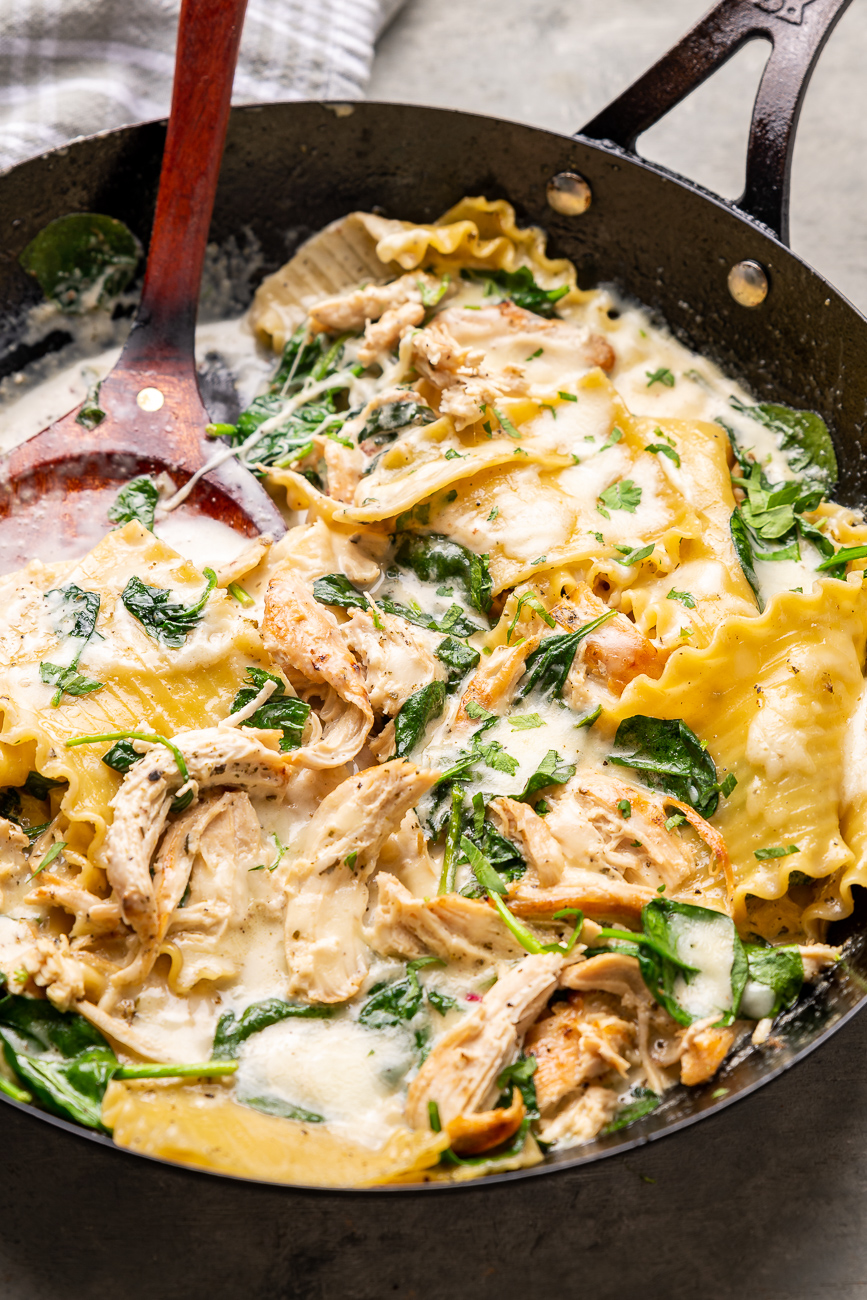 That five minutes lets the sauce thicken up a get and also gives the residual heat a chance to melt that cheese that you scattered over the top. Once you lift the lid, you should be met by tender, chewy noodles in a garlic-kissed cream sauce and plenty of ooey-gooey mozzarella that's all balanced out by some hearty chicken and spinach. It's a meal unto itself and it's a darn fine one, if I do say so myself.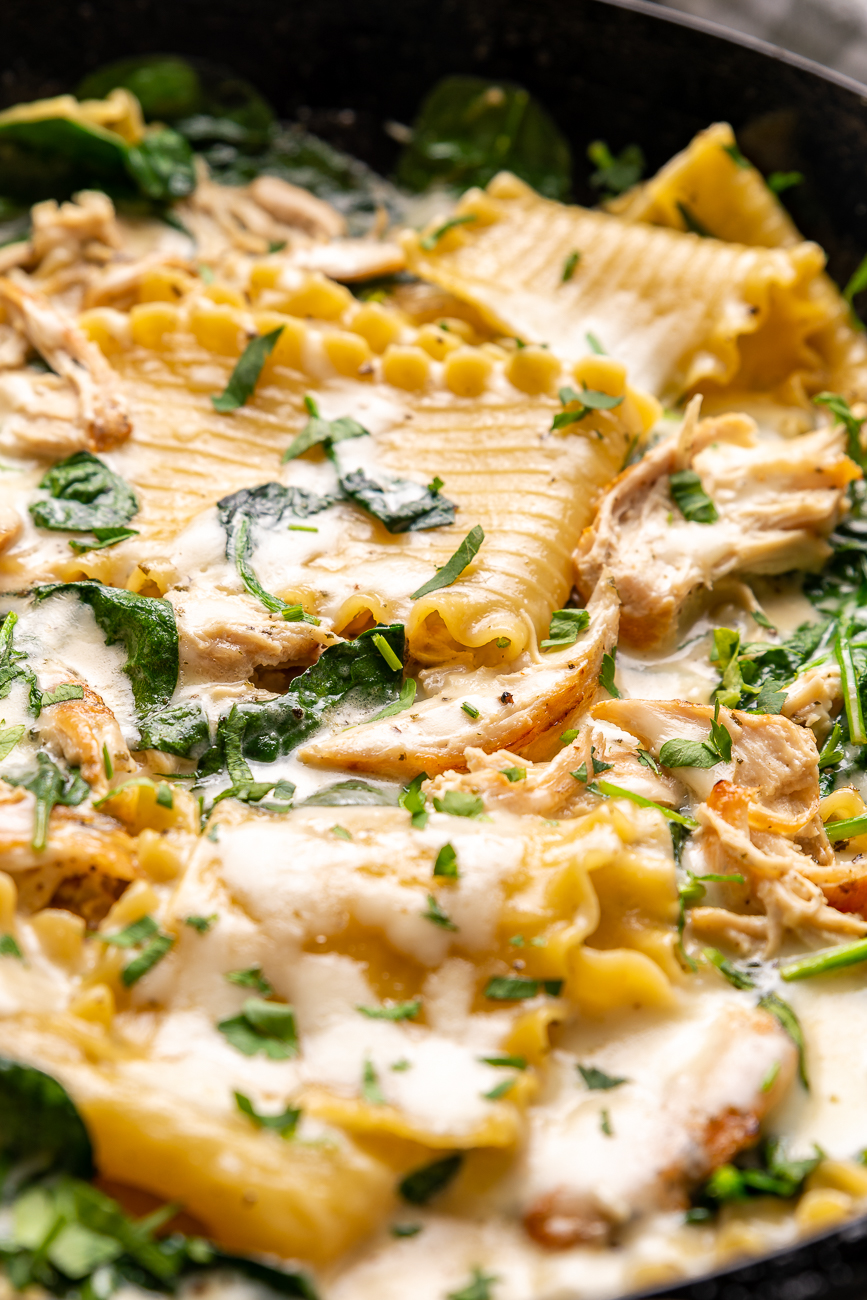 White Chicken Skillet Lasagna
Serves 4
5m prep time
25m cook time
Ingredients
2 tablespoons olive oil
2 boneless skinless chicken breasts
2 1/2 cups chicken broth
1 1/2 cups heavy cream
1 teaspoon dried basil
1/2 teaspoon garlic powder
10 lasagna noodles
1 1/2 cups mozzarella cheese, grated
1/2 cup Parmesan cheese, freshly grated
2 cups baby spinach leaves
Kosher salt and freshly ground black pepper, to taste
Preparation
Heat olive oil in a large skillet over medium heat.
Season chicken breasts and cook until one side is browned, 3-5 minutes.
Turn chicken, then add chicken broth to pan. Bring to a simmer, then cover and cook until chicken is cooked through, 10-15 minutes.
Remove chicken to a cutting board and set aside.
To skillet, add cream, basil, and garlic powder. Stir in lasagna noodles and bring to a simmer once more. Cover and cook until noodles are tender, about 15 minutes, stirring often.
While noodles cook, shred chicken. Once noodles are soft, stir in 1/2 cup of the mozzarella and parmesan, along with the shredded chicken and the spinach. Season to taste with salt and pepper.
Stir to combine, then top with remaining mozzarella cheese. Cover skillet and remove from heat. Let rest 5 minutes to allow cheese to melt.
Serve and enjoy!
SKM: below-content placeholder
Whizzco for 12T