There are a number of thoughts that go through our heads when we drink spiked seltzer. For starters, we love the fact that they are low calories beverages. We can go for a 2nd (and quite possibly a 3rd) without feeling too guilty about our waistline.
On the other hand, there are certain thoughts that we have never had while we are drinking seltzer. For example, in our entire history of seltzer consumption, we have never once thought to ourselves that we wanted the beverage to be sourer.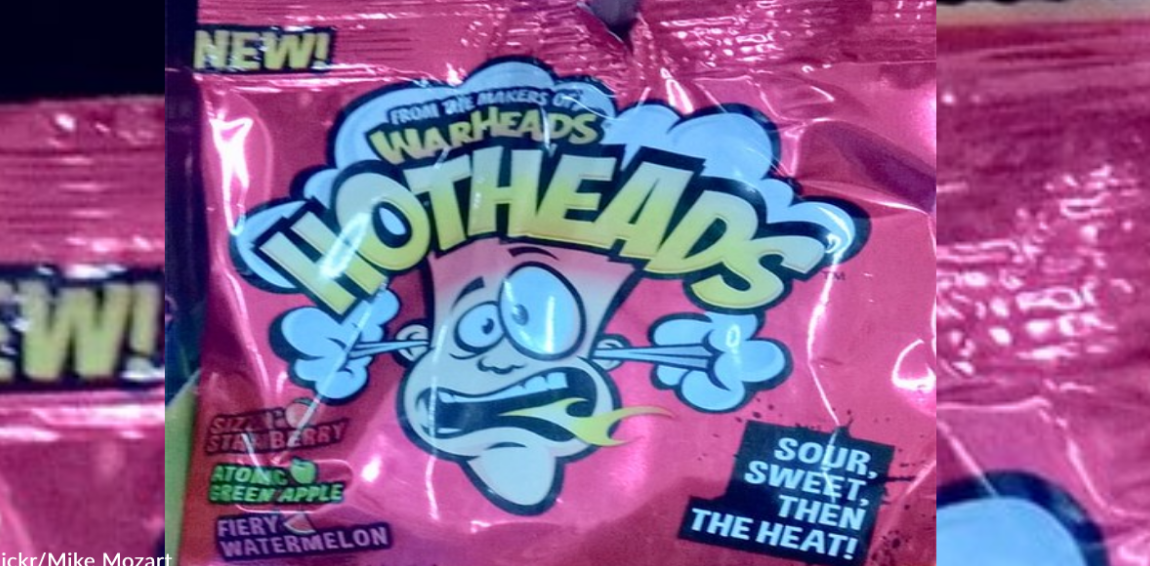 Now that Warheads Hard Seltzer is here, it is time to reconsider this point of view. As '90s kids who are always down for a good old-fashioned nostalgia trip, we are highly intrigued.
Warhead's parent company Impact Confections has been working in collaboration with Artisanal Brew Works, a brewery based in Saratoga Springs, NY. These two companies have come together to create a unique adult beverage that is sure to attract a lot of attention. In fact, there are going to be five different flavors for us to choose from.
These mouth-puckering Warheads varieties include black cherry, lemon, blue raspberry, green apple, and watermelon. According to Food & Wine, "they're sweet, they're slightly tart, and they're unlike any hard seltzer you've had before."
Each of these beverages has a 5% ABV and they are also free of gluten. There is just one catch here: They are very hard to get your hands on unless you happen to live in upstate New York.
If you would like to try one out, you are going to have to head to Saratoga Springs and visit the taproom. There are also stores that this company distributes to, so you are able to try your luck elsewhere. According to an Instagram post the company shared, those who reside in the states of California, Massachusetts, Pennsylvania, New Jersey, and New York may also have a chance to try some. Check out their post to see if you're near a location serving the seltzers:
Meanwhile, the company is also here for all of the non-seltzer fans. If you are the type who would prefer a beer, Warheads Sour Ale is available in lemon, green apple, black cherry, watermelon, and blue raspberry flavors. Anyone who is looking to learn more is more than welcome to head to the Artisanal Brew Works website and Instagram page.
SKM: below-content placeholder
Whizzco for 12T