6. Millionaire Collections Salt and Pepper Shakers – 1960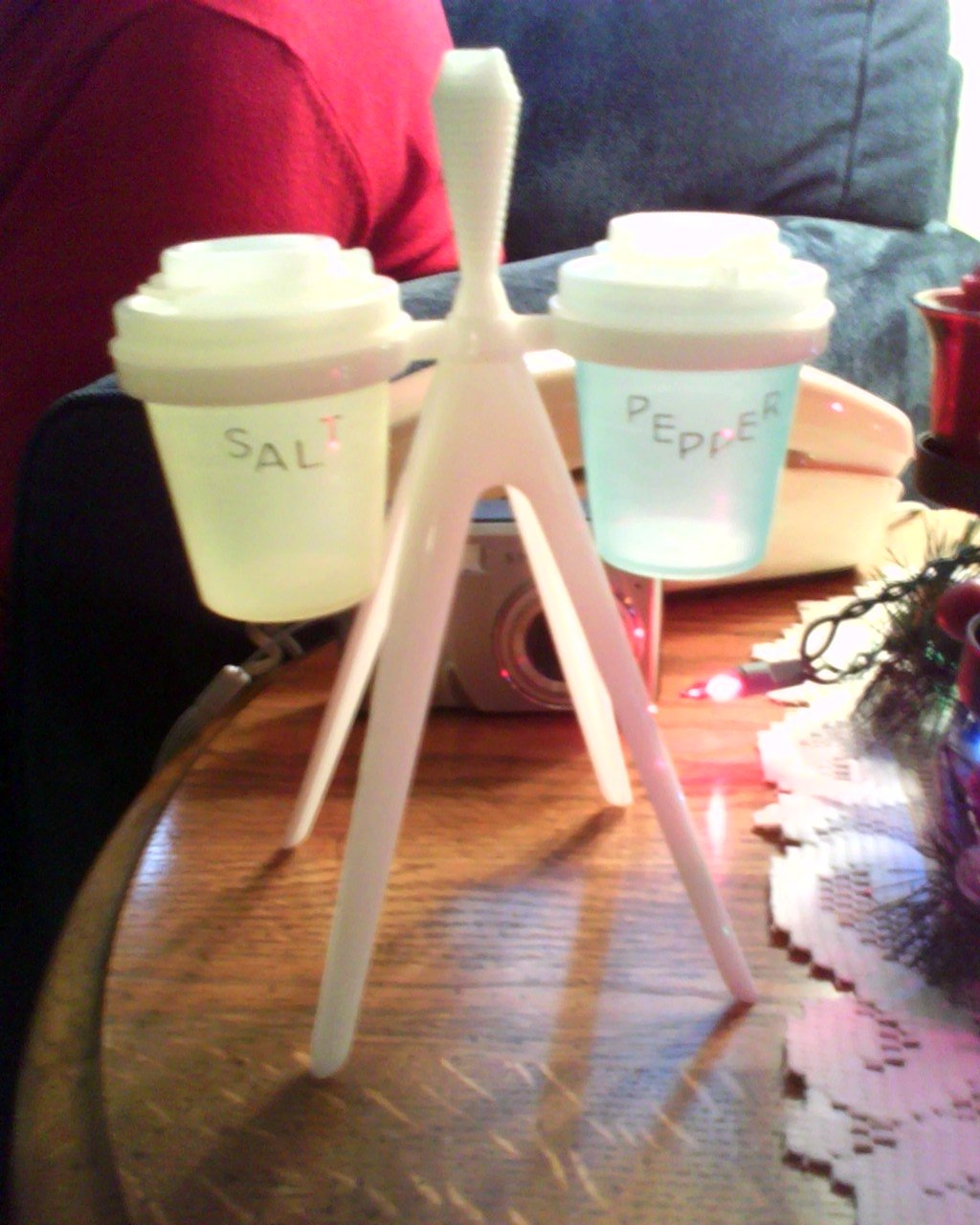 As part of the Millionaire Collection (which was geared towards those aiming to climb the social ladder), this salt and pepper shaker stand – and toothpick holder(!), with its design reminiscent of the Atomica-era, was a classic. If you find a lightly-used model with the lettering still on the salt and pepper shakers it can be sold for up to $45!
5. Carousel Caddy – 1961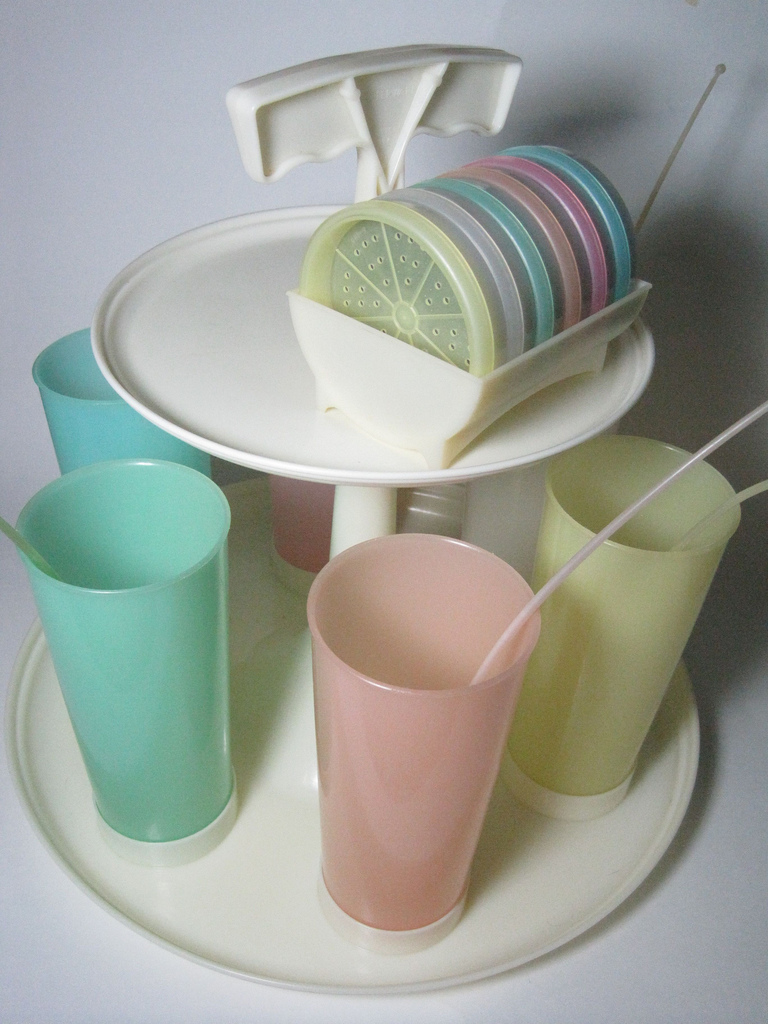 With the Bell Tumblers introduced in '46, it only made sense for Tupperware to come up with a caddy for them – after all, this was a time when people were entertaining constantly, so what better way to have people over than to have a convenient way to transport beverages from room to room?! A Tupperware carousel caddy with all the tumblers is valued at $50, so keep your eyes peeled!
4. Servalier Astro Bowls – 1972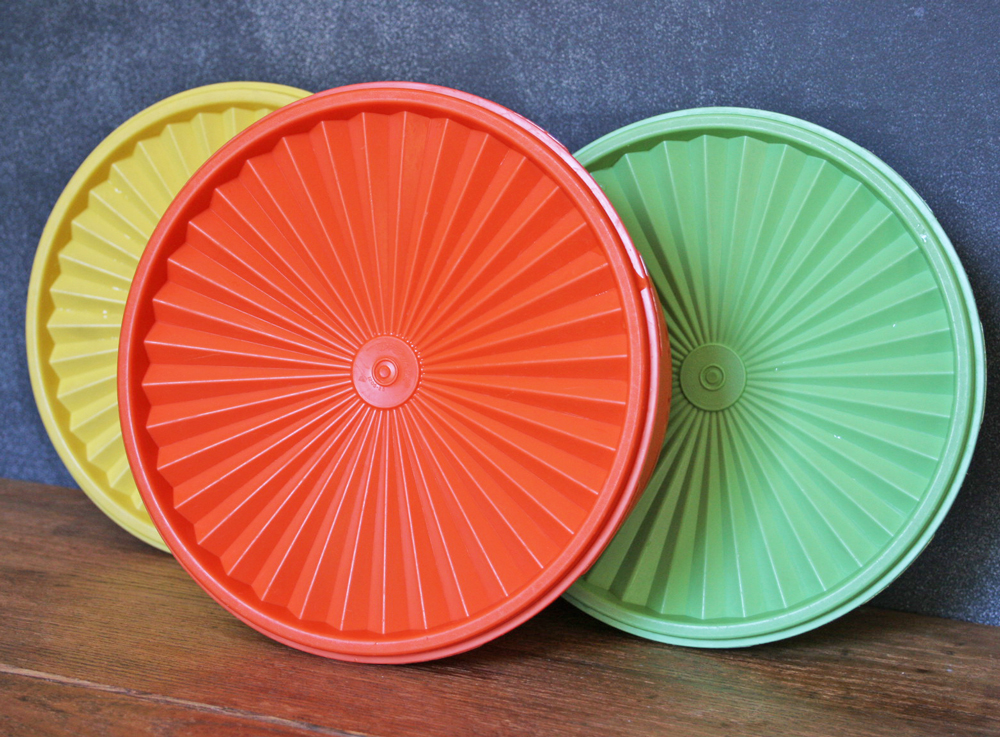 Originally introduced in the 1960s, the Servalier line came in all sort of fun colors and featured an "instant touch" seal that required you to use only one finger to get Tupperware's famous, air-tight seal. These days, a vintage set of four astro bowls sells for $15-20 – considering the great colors and fun design of the lid, we'd much rather use those to brighten up our kitchen instead of the standard, clear food storage options out there today.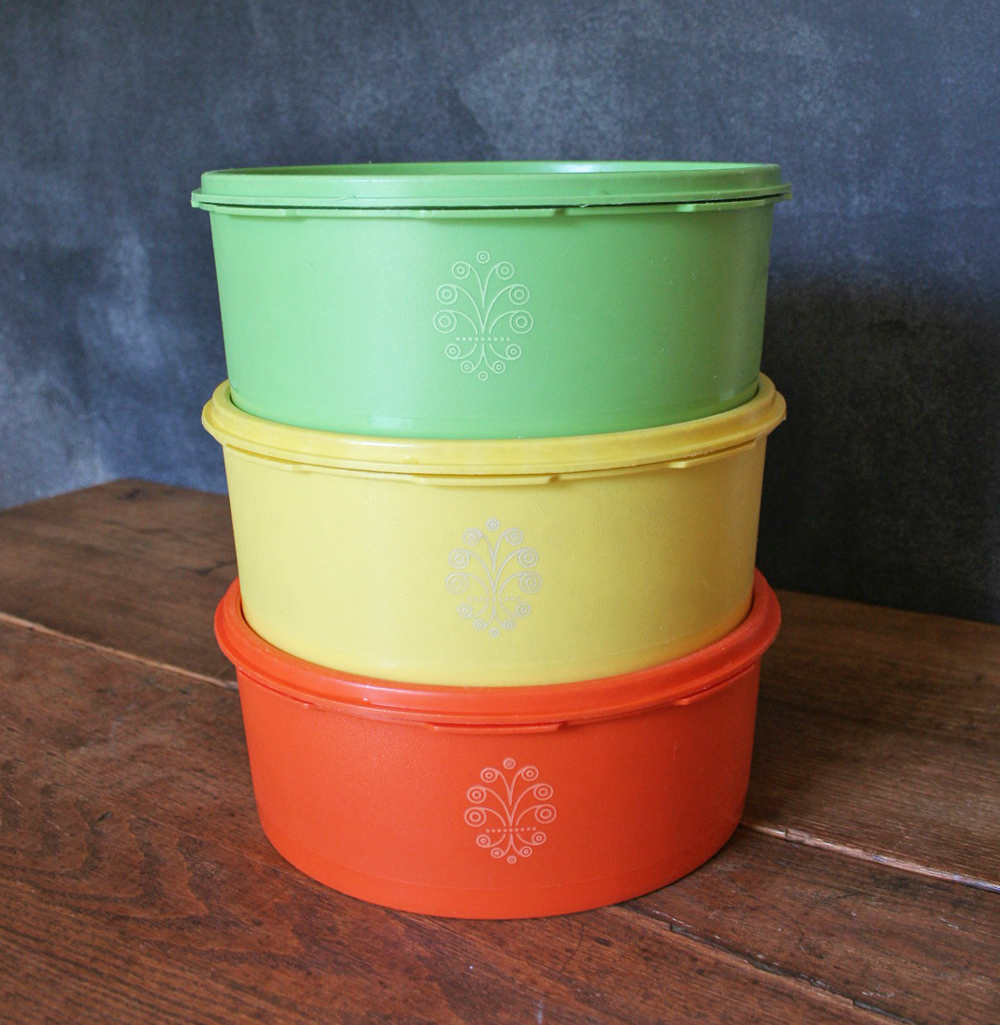 SKM: below-content placeholder