Identical twins are able to enjoy all sorts of perks that few of us could ever dream of and it goes beyond the ability to switch places without anyone knowing.
This bride-to-be was able to ask her twin to assist her when it came time to model her wedding dress and we cannot stop laughing. It's such an amazing idea that we are jealous.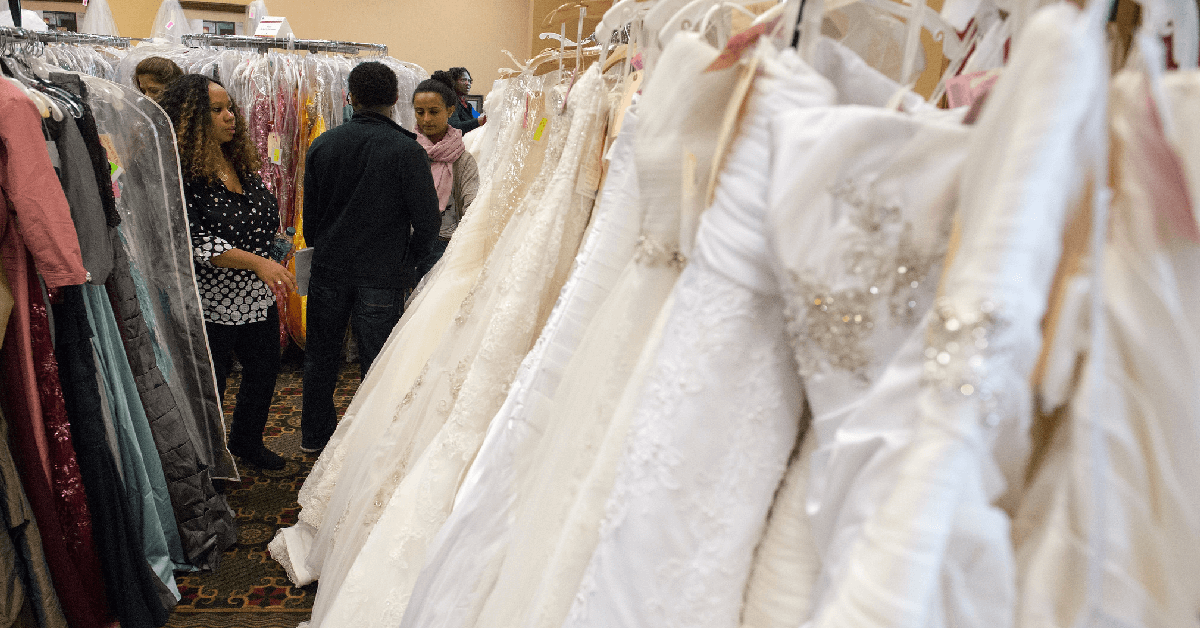 We do not have a twin so that we can model our clothes like this! This is something that we are going to have to take up with our parents. We digress, though. These twins are basketball players and thanks to their height, shopping for clothes can be hard. Jenn is now engaged to Corey Kispert, who plays for the NBA's Washington Wizards.
When it came time to purchase a dress, she knew that she would need to enlist her sister's help. LeeAnne was more than happy to assist her. They needed to come together to make sure that the choice was a surefire slam dunk.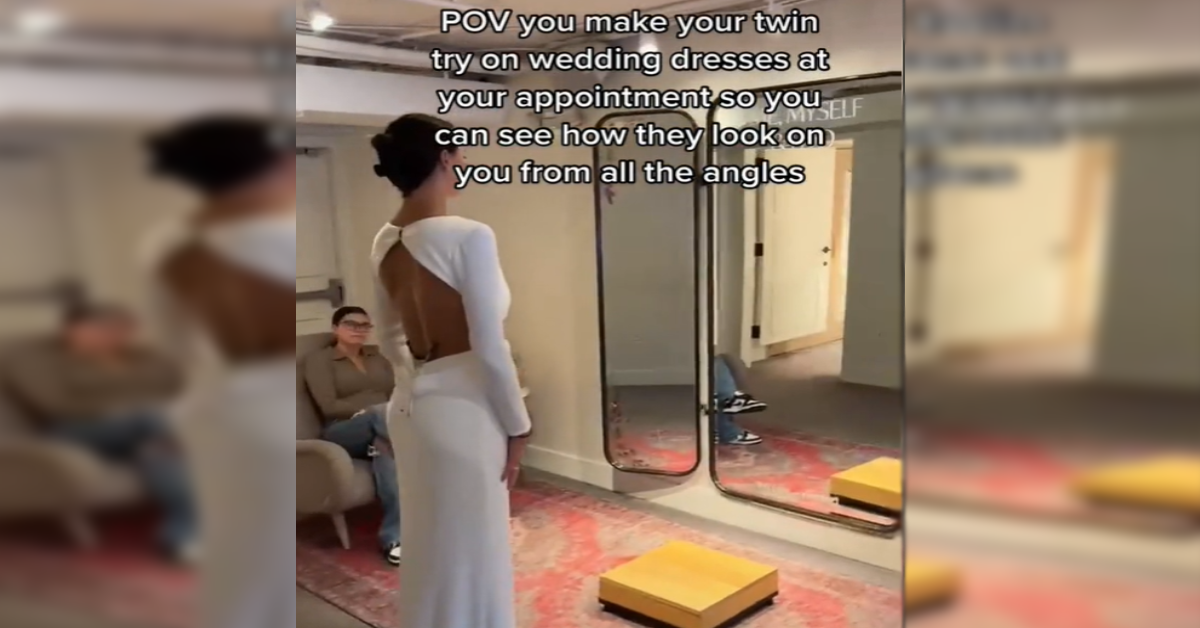 "POV you make your twin try on wedding dresses at your appointment so you can see how they look on you from all the angles," the text on the video reads.
Thanks to the help of her willing model, she was able to check out the dress from every possible angle before making a final decision.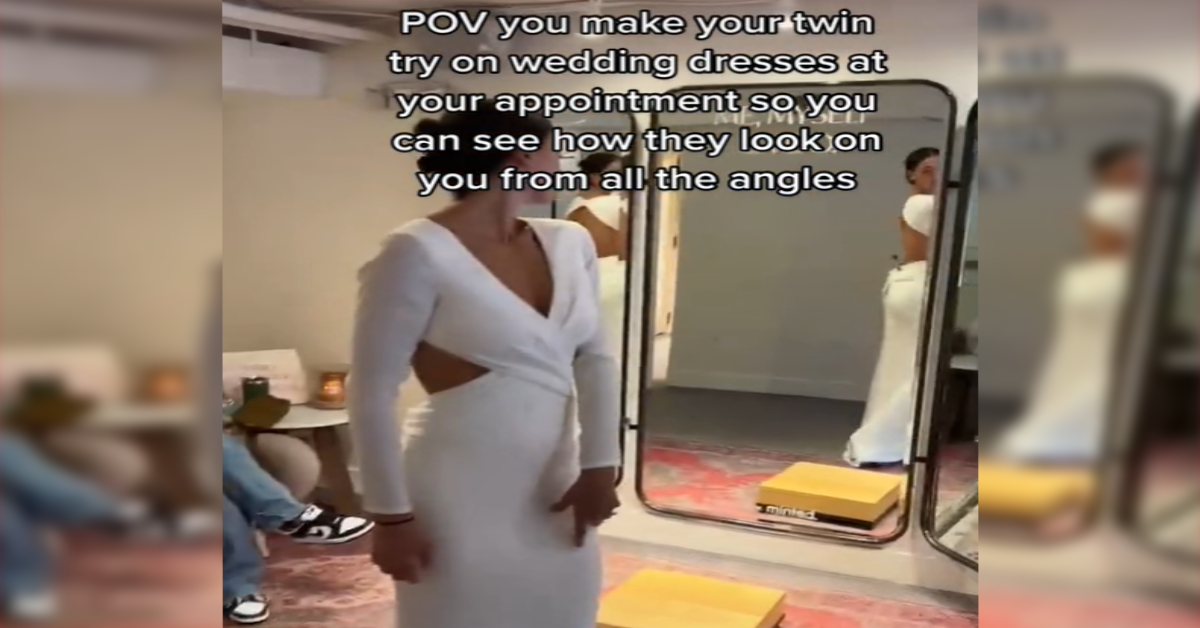 The video has since racked up nearly 4 million views on TikTok, as everyone comes together to applaud their ingenuity. Believe it or not, they are not the first set of twins to come up with the idea. "My twin and I did this she was deciding between two different dresses. I put one on and she put the other on," said one viewer.
"My twin will try on clothes while shopping when I'm not in the mood," said another. Meanwhile, there are others who spoke up and let the world know that they wish they had a twin, too. We understand where they are coming from.
It's got to be sweet to be able to have your own model on hand at all times. We are glad that these twins are sharing their tale. After all, they are both 6'3″ and shopping has to be hard enough as it is. Anything that you can do to make this process easier, right?
SKM: below-content placeholder
Whizzco for 12T