And there's something extra special about the batter!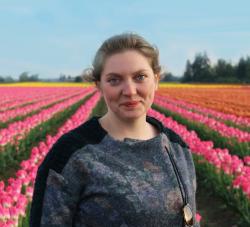 Decatur Macpherson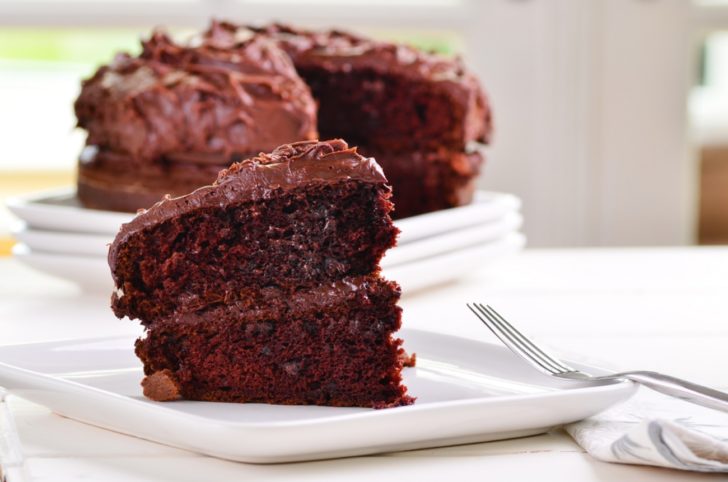 You must know by now how obsessed we are with all desserts, but there is a special spot in our hearts and tummies for all things chocolate. We love just about any chocolate dessert, but our most favorite recipes always end up being chocolatey to the max – decadent, over the top, sinfully good, and we'll always be in search of that next chocolate explosion.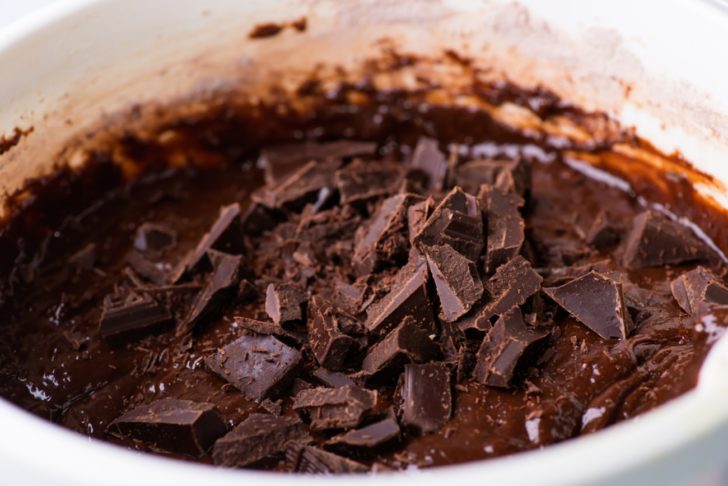 Now what makes this the most chocolate-y chocolate cake is that we packed chocolate, not once, not twice, but three times into this cake. In the cake itself, we have unsweetened cocoa powder, naturally, but we took things a step farther by chopping up some nice dark chocolate and folding it into our chocolate cake. Oh my gosh, forget chocolate chips – these bites of dark chocolate are what make us dream about this cake, and you'll never want to go back once you try it like this!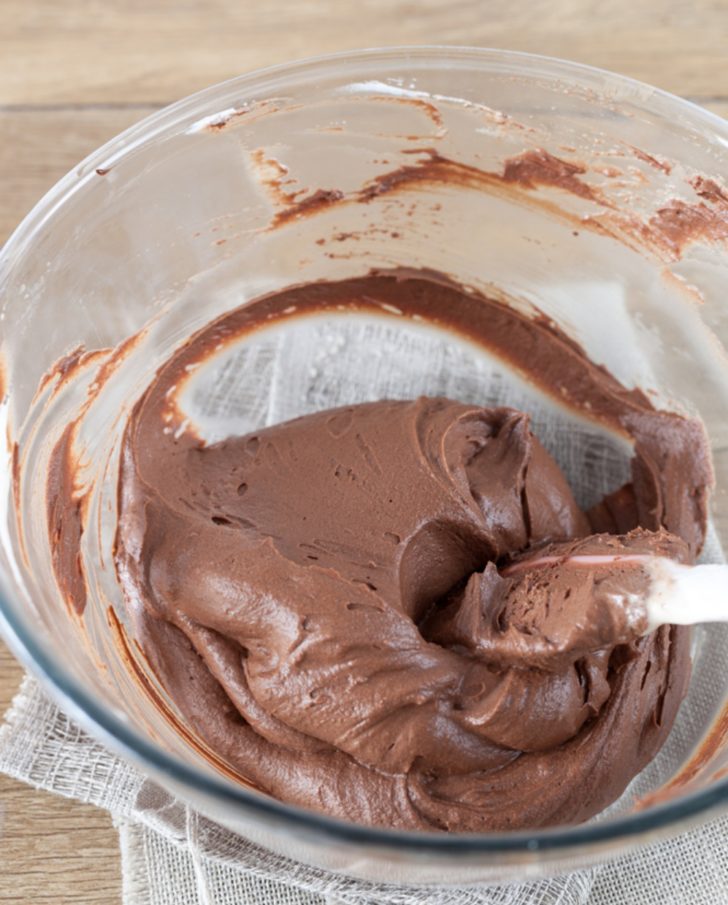 Now that the cake's taken care of, let's whip up a gorgeously delicious, ribbony, rich chocolate cream cheese frosting that you're going to want to eat with a spoon. (We've all been there, there's no shame in it!) This glossy, gorgeous frosting glides over the layers of chocolate cake and wraps 'em up in a cocoa blanket. Can you say yum?? This cake is amazing and you'll never go back to another chocolate cake recipe once you try it!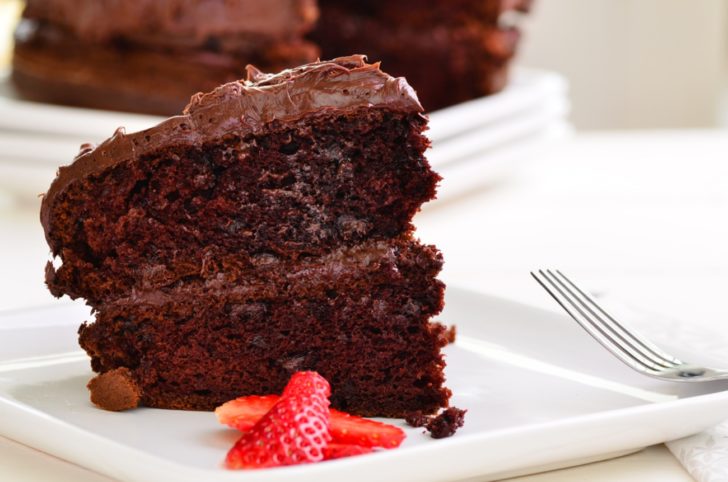 Triple Chocolate Cake
Ingredients
Cake:
3 cups all-purpose flour
3 cups sugar
1 1/2 cups unsweetened cocoa powder
1 tablespoon baking soda
1 1/2 teaspoon baking powder
1 1/2 teaspoons salt
4 large eggs
1/2 cup vegetable oil
1 1/2 cups buttermilk
1 1/2 cups warm water
1/2 tablespoon vanilla extract
1 1/2 cups high-quality dark chocolate, roughly chopped
Frosting:
1 1/2 cups (3 sticks) unsalted butter, room temperature
1 (8 oz.) package cream cheese, room temperature
1 1/2 cups unsweetened cocoa powder
6-7 cups powdered sugar
1/4 teaspoon salt
1/4 cup heavy cream
1/2 tablespoon vanilla extract
Preparation
Preheat oven to 350º F and lightly grease 2, 9-inch cake pans with butter or non-stick spray.
Start cake by whisking together flour, sugar, cocoa powder, baking soda, baking powder and salt together in a large bowl or mixer.
Beat in eggs, one at a time, then beat in vegetable oil, buttermilk, water and vanilla extract, until mixture just comes together.
Fold in dark chocolate pieces, taking care not to over mix, then pour evenly into prepared cake pans.
Place cake pans in oven and bake for 35-40 minutes, or until toothpick inserted in center comes out mostly clean.
Remove from oven and let cool or chill completely until chilled.
Start frosting by whisking together cocoa powder, powdered sugar and salt in a medium bowl.
In a separate bowl or mixer, beat together room temperature butter and cream cheese until fluffy and smooth. 3-4 minutes. Gradually mix in dry ingredients until combined.
Working one tablespoon at a time, mix in heavy cream and vanilla extract, until desired consistency is reached.
Take cooled (or chilled) cakes and frost generously. Optional: top with more chocolate chunks.
Recipe adapted from The Stay At Home Chef
SKM: below-content placeholder
Whizzco for 12T