Keith Williams is a woodworker who has lots of amazing projects to share. While his videos are always a great watch, this might be his best one yet. He has put a remarkable time-lapse project on display and you won't be able to believe your eyes once you have seen it.
This man is an absolute magician and we are not overselling this video by any stretch. He uses these flat pieces of plywood to create beautiful geodesic spheres of different sizes.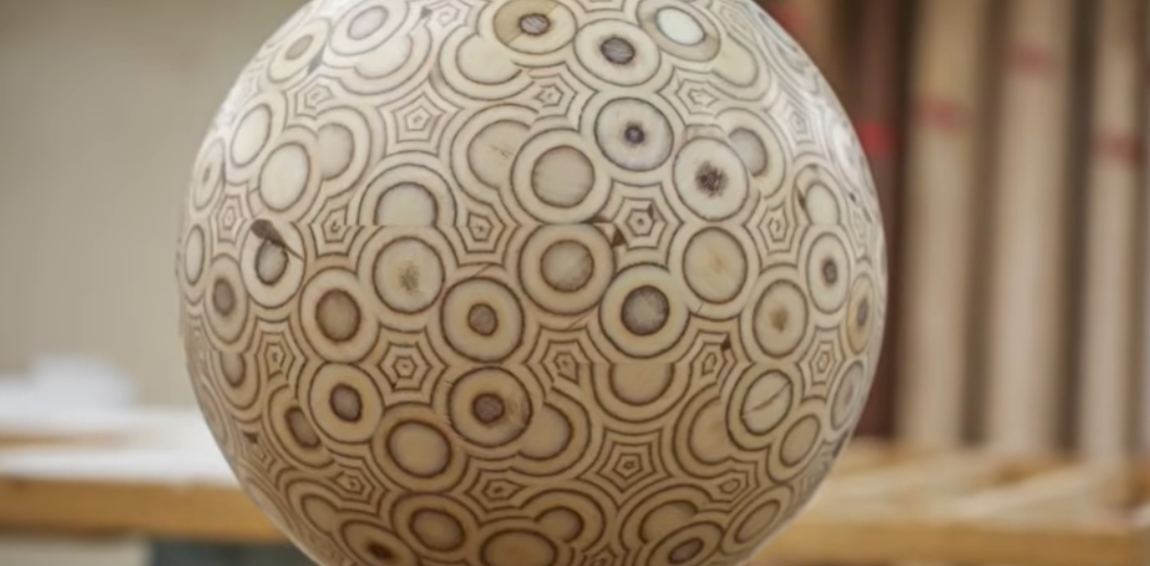 He used 180 triangles to make the large sphere. The triangles were made into 12 pentagons and 20 hexagons. Even the smaller sphere that comes rolling by at the end of the clip has been made up of 60 triangles. These triangles then form 12 pentagons.
If you are anything like us, all of that math seems rather complicated. Believe it or not, Williams has a way of simplifying it. He uses a process that he refers to as the "caveman method."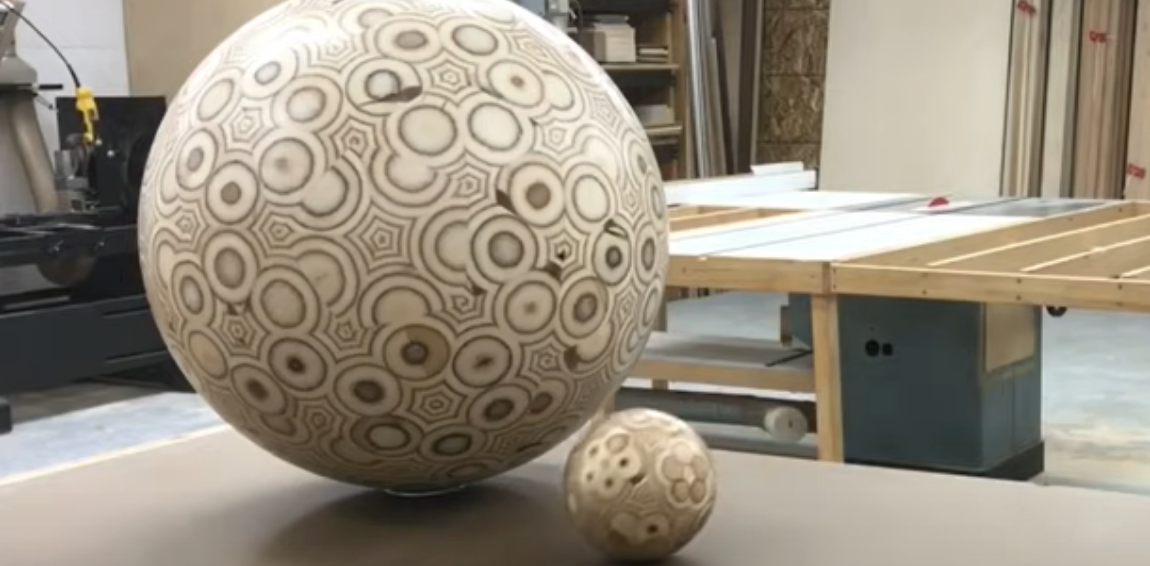 "I'm not a math genius. The trig. involved in a lot of this is way too advanced for me. Here is my 'caveman' method for figuring bevel angles. One easy way to figure the angles for any given polyhedron layout is to make a model out of 1/8" tempered hardboard. Hot melt glue it together edge to edge. The glue will allow some flex, and you don't need a bevel angle. Use a digital protractor (not an exotic tool anymore) to measure the outside angle and then bisect it for the bevel angle. This will get you close."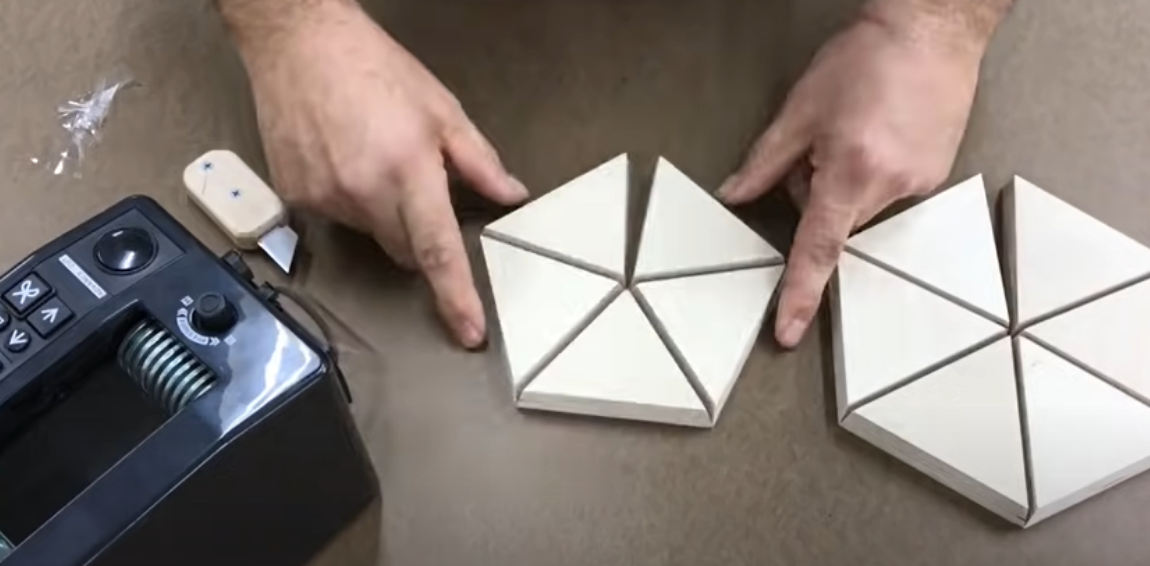 These are the type of videos that are sure to have you transfixed. We can't lie, all of the amazing time-lapse videos that YouTube has to offer will often have us glued to our chairs. We suspect that Keith's videos will be no different for most of you!
SKM: below-content placeholder
Whizzco for 12T