Hot sauce is not just a condiment, it's a field of research for adventurous heat seekers and foodies looking for a flavor bonanza.
The simple mild, medium, and hot varieties of chili sauce have been ousted by flavor bending, where sauces are scientifically developed into a death-defying array of hot sauce options.
If you're looking for a quiet bell pepper sauce that spreads a subtle warmth through your belly, then you'll need to look elsewhere.
The following collection features peppery sauces from the very top of the Scoville Heat Scale, which may also be a measure of people's common sense.
THE CLASSICS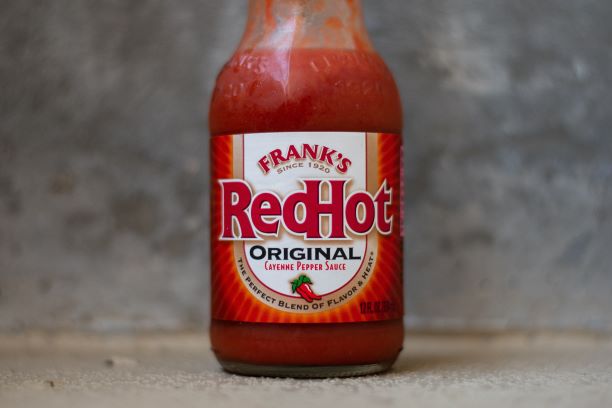 1. Frank's RedHot Xtra Hot Cayenne Pepper Sauce
Frank's RedHot Xtra Hot Original Cayenne Pepper Sauce is crafted with select aged cayenne peppers, and is the most popular hot sauce brand in the US.
The heat is ratcheted up to as much as 3 times that of other sauces to challenge your taste buds.
Frank's RedHot Cayenne Pepper Sauce is:
Dairy free
Vegetarian
Kosher
High fructose corn syrup free
Gluten free
Frank's RedHot uses a proprietary technique to create flavor consistency in their spicy sauce and can be used to accompany any food that needs a sharply increased flavor profile, or as a popular dipping sauce for fried chicken, steak, or buffalo wing marinade.
2. "The Original" Louisiana Hot Sauce
The ingredients are simple enough, quality aged Cayenne pepper and tangy vinegar.
The Original Louisiana Hot Sauce is the delicious result of a generations-old recipe using simple ingredients that include carefully selected and handpicked, authentic sun-ripened cayenne peppers, which are mixed with distilled vinegar and then fermented.
While it's one of the least hot sauces in terms of Scoville Heat Units, what makes Louisiana Hot Sauce one of the best hot sauces is that it excels at balancing heat and flavor to make a tasty dipping sauce that even reluctant heat seekers can enjoy.
The benefits of fermentation include a more complex flavor in addition to a reduction in the amount of vinegar needed to acidify the sauce.
3. Hot Ones The Classic Hot Sauce
The lead-off sauce for beloved YouTube interview series Hot Ones, the Classic is a brilliant introduction to the food line that makes stars cry while opening up to the subtly excellent questions from interviewer Sean Evans.
Check out Gordon Ramsay trying to run the gauntlet of interviewer and wings.
Hot Ones Classic honors American hot sauce traditions by utilizing tangy apple cider vinegar and chile de arbol peppers. It's made from chile de arbol peppers, apple cider vinegar, rice vinegar, water, garlic, turmeric, and salt.
The Classic is the mildest sauce in the Hot Ones lineup, but is the most versatile and goes with everything, whether it's breakfast, pizza, tacos, burgers, or wings.
WIDE RANGING FLAVORS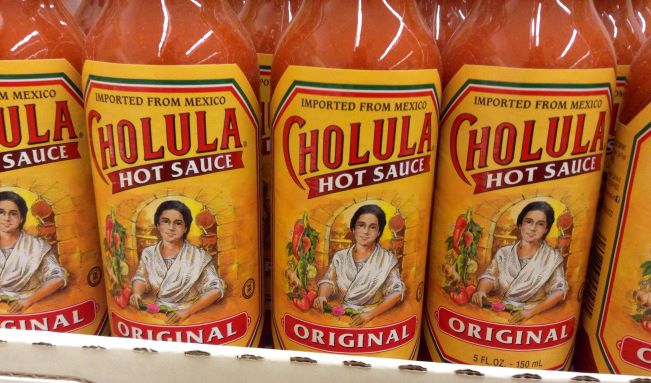 4. Cholula Hot Sauce
This highly regarded Mexican Hot Sauce is quite simply a heat seeker's dream.
The Cholula flavors include:
Original
Chili-Lime
Green Pepper
Sweet Habanero
Chipotle
Chili-Garlic
Cholula Hot Sauce flavors are sugar free and low-calorie, gluten free, vegan friendly, and Kosher.
The sauces range from mild to extra hot and are produced to give foods their own unique flavor without being overpowering.
You could buy each taste variation by themselves, but a variety pack that means having them all on hand shows commitment to the flavor and versatility of hot pepper and chili.
5. Gringo Bandito Hot Sauce
Created by Dexter Holland, lead singer of legendary band The Offspring, Gringo Bandito Hot Sauce comes in four flavors:
Original Red
Green Habanero
Super Hot
Spicy Yellow Hot Sauce
According to Holland, "We're not the most well-known hot sauce out there, but once people try it, they're hooked."
With Gringo Bandito's range the taste is emphasized just as much as the heat, so there's quite a bit of nuance to each bottle.
Getting into the flavors, mixing and matching with different foods can make a hot experience more flavorsome and enjoyable than just a mouth full of burning.
Gringo Bandito is made in the USA, all natural, paleo and vegan friendly, and gluten free.
6.Yellowbird Hot Sauce
Yellowbird takes the health food aspect of its' hot sauce seriously. It's vegan friendly, Non GMO, and gluten free. There's only 10 calories and only 1g of sugar per serving.
Yellowbird flavors include:
Blue Agave Sriracha
Serrano peppers
Jalapeno pepper
Habanero hot sauce
Ghost Pepper sauce

The five sauces are based on differing peppers and their heat while combining with tasty flavors such as caramelized onion, lime juice, garlic, carrot, cucumber, and garlic to reinforce the sauce's flavor along with the heat.

NOW IT'S GETTING HOT




Image by Satinder Singh Chugh from Pixabay

7. Bushwick Kitchen Weak Knees Gochujang Sriracha

Born in Brooklyn, Bushwick Kitchen Weak Knees is an enterprising hot sauce that combines classic sriracha (think rooster hot sauce) combined with fermented Korean gochujang chili paste.

It's certainly hot, but there's tremendous subtlety in flavor that compliments everything from Asian dumplings and noodle dishes through to tacos and burritos. It's also fantastic for splashing into sauces or folding into marinades to amplify warmth and chilli flavor on the palate.

Bushwick Kitchens also crafts a spicy honey bottle that is useful for a range of different dishes and drinks.

8. Secret Aardvark Habanero Hot Sauce

Secret Aardvark Habanero Hot Sauce is made in Portland, Oregon. It is a unique Caribbean/Tex-Mex hybrid made from habanero peppers and roasted tomatoes.

Secret Aardvark is warm and sweet on the tongue initially but builds into a tremendously nuanced hot sauce taste test that can complement pizza, burgers, chicken wings, fried chicken or anything.

9. Huey Fong Sambal Oelek

A fantastic part of Asian stir fry, rice, and soup dishes, Sambal Oelek is a versatile chili paste or hot sauce base, and one of my favorites.

Sambal is an Indonesian word referring to a sauce made with chili peppers and can include a variety of secondary ingredients, such as vinegar, onion, lemon or lime juice, and garlic flavor (for starters).

You can utilize it when cooking your favored cuisine, as a small side dish, or make it into the sauce of your choice. The type of pepper you use – tabasco, jalapeno, or habanero pepper for example – can create a range in heat options when you make your own sambal oelek, which is simple and lots of fun to innovate with.

Huey Fong also does a hot sauce bottle of Sriracha that won't let you down – with it differing from sambal only in sugar content and sauciness.

EXTREME HEAT




Image Source: Megan Amaral via Flickr CC BY 2.0

10. Alvin's Yellow Scotch Bonnet Pepper Hot Sauce

Alvin's is a premium Hot Sauce crafted with a blend of Caribbean grown yellow scotch bonnet peppers, papaya, and island spices.

While not as hot as the Carolina Reaper and Trinidad Scorpion peppers, the beautiful Scotch Bonnet still has a very tidy SHU of 6,000-10,000, which is more than enough to fireproof the roof of your mouth.

This sauce is made differently from most American and Mexican-style hot sauces (no water or distilled vinegar) so the heat builds consistently on the back of the palate behind the sweet flavor of papaya.

11. Elijah's Xtreme Regret Hot Sauce

Elijah's Xtreme Regret is a serious hot sauce that is not for the fly-by-night enthusiast but fully committed heat-loving lunatics. Like I said before, the types of people that watch Hot Ones for new things to try.

It's made using Trinidad Scorpion and Carolina Reaper pepper (the world's hottest). With Scoville Heat Units (SHU) of 800,000 – 1,600,000 respectively, they're hectic.
Elijah's Xtreme uses only the highest quality ingredients and processes for consistent potency, balancing the Regret hot sauce with garlic flavor and 50% hot peppers to provide flavor with the heat.

You can downgrade the heat (I mean, by just a little) by going with Elijah's Xtreme – Ghost Pepper and Habanero Hot Sauce which doesn't go quite as hard as Xtreme Regret, yet may still make you question a range of decisions.

12. Da Bomb Beyond Insanity Hot Sauce


If your bottle of hot sauce comes with a radioactive warhead on the label, then you can be sure it's right up there on the Scoville scale (135,600 scovilles).

Beyond Insanity matches well with tacos, chili, fajitas, stir-fry, and marinaras but it's ideal for almost any use and cuisine.

All you need is a dash or two of the sauce and the heat will come quickly to fire up your palate. Each of the "Da Bomb" line of hot sauces are made of all natural ingredients and certified non-GMO, gluten free, sugar-free, and keto.

GOURMET FLAVORS




Image by TW0501 from Pixabay

13. Truff White Truffle Hot Sauce

Truff is the fancy hot sauce you thought you'd never look for. It's a limited edition hot sauce (their standard offering is one of the most popular sauces available online) that comes presented in a box, which is a bit different from the gallon bottles you can find with other brands.

White Truff chili sauce incorporates the rare and seasonal availability of premium white truffle, which combined with chili pepper and organic coriander results in a brighter, more cheerful bottle of sauce.

Truff also uses ripe red chili pepper-infused with black truffle oil and organic agave nectar from Jalisco, Mexico, that's then tied together with a hint of cumin spice.

It's the perfect premium condiment to give to the spice lover in your life or to break out when entertaining.

14. Mike's Hot Honey

I'm still not sure whether this is a hot sauce or niche honey, but it's a fantastic balance between the sweet heat combo of honey infused with chili peppers.

Versatile and memorable, Mike's Hot Honey is the perfect accompaniment to wings, pizza, dips, and cheese. You can even add it to yummy cocktails or make a refreshing tea.

Mike's hot honey is certified Kosher and made with 100% pure honey, real chili peppers, and vinegar.

Grab a bottle of this if you're looking for a new heat sensation.

15. Heartbeat Pineapple Habanero Hot Sauce

Heartbeat Pineapple Habanero Hot Sauce is spicy for the brand's bottlings but one of the least Scoville hot sauces on this list.

What it lacks in fire Heartbeat makes up for in flavor, as the sweetly sharp melding of pineapple and habanero pepper creating a unique condiment, unlike others.

It builds companionable flavor and heat as you go, the sauce augmenting the food (or cocktail) you choose to use it with, whether it's chicken, Mexican food, or fried chicken.

This sweet and spicy vegan mix is made with pineapple, yellow bell peppers, onion, ale (Water, Hops, Malted Barley, Yeast) distilled vinegar, habaneros, lime juice, organic cane sugar, Kosher salt, garlic, and canola oil.

Image Source: Likeaduck via Flickr CC BY 2.0

Conclusion

The collection of sauces above represent some of the best hot sauce options to try and fireproof the roof of your mouth. There's plenty more out there to enjoy and explore. Some you will enjoy, some might taste terrible for your tastebuds, and some might be memorable for a range of reasons. Happy tasting!
SKM: below-content placeholder
Whizzco for 12T