A classic, made extra smooth, creamy, and comforting.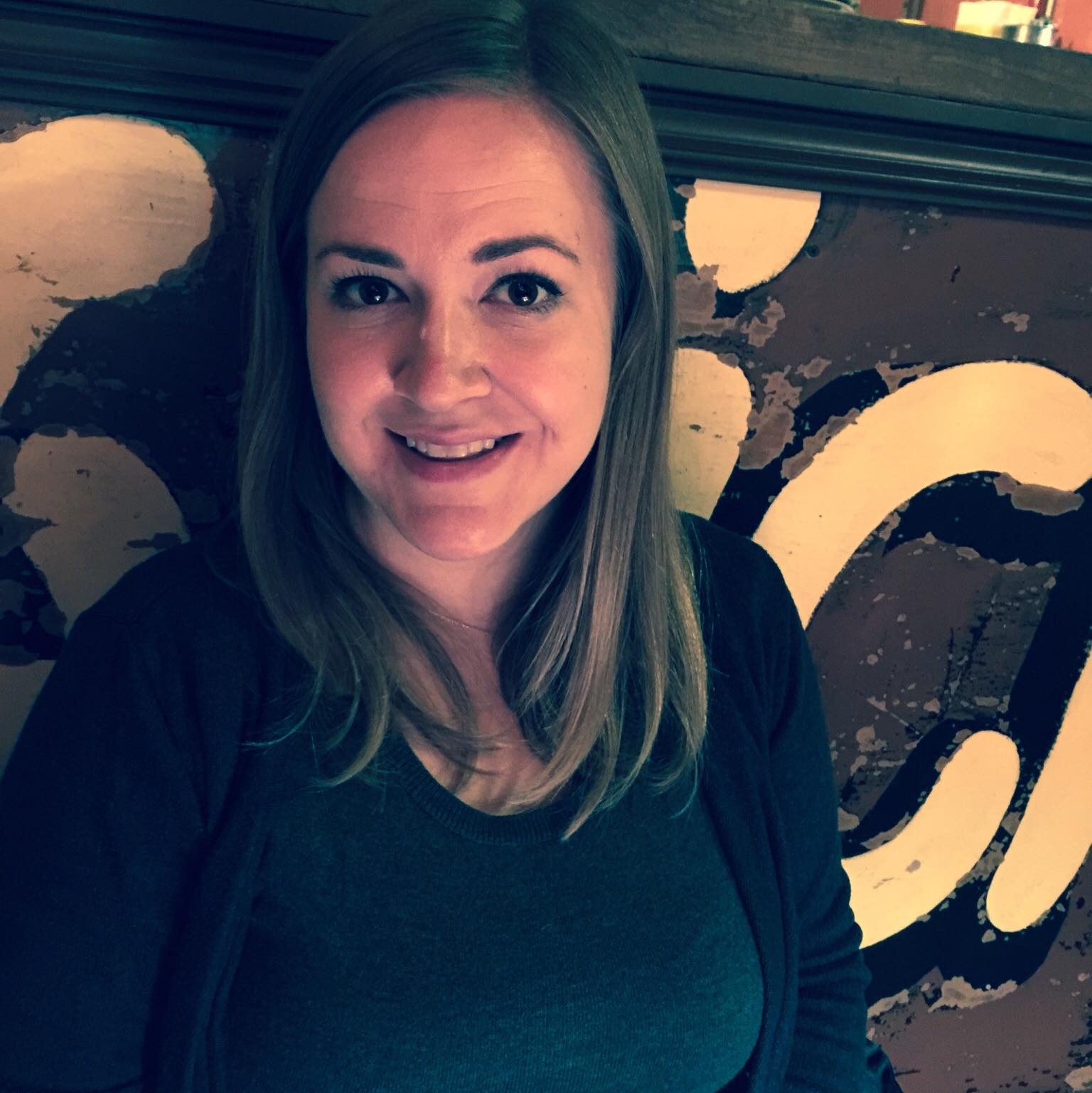 Kristy Norrell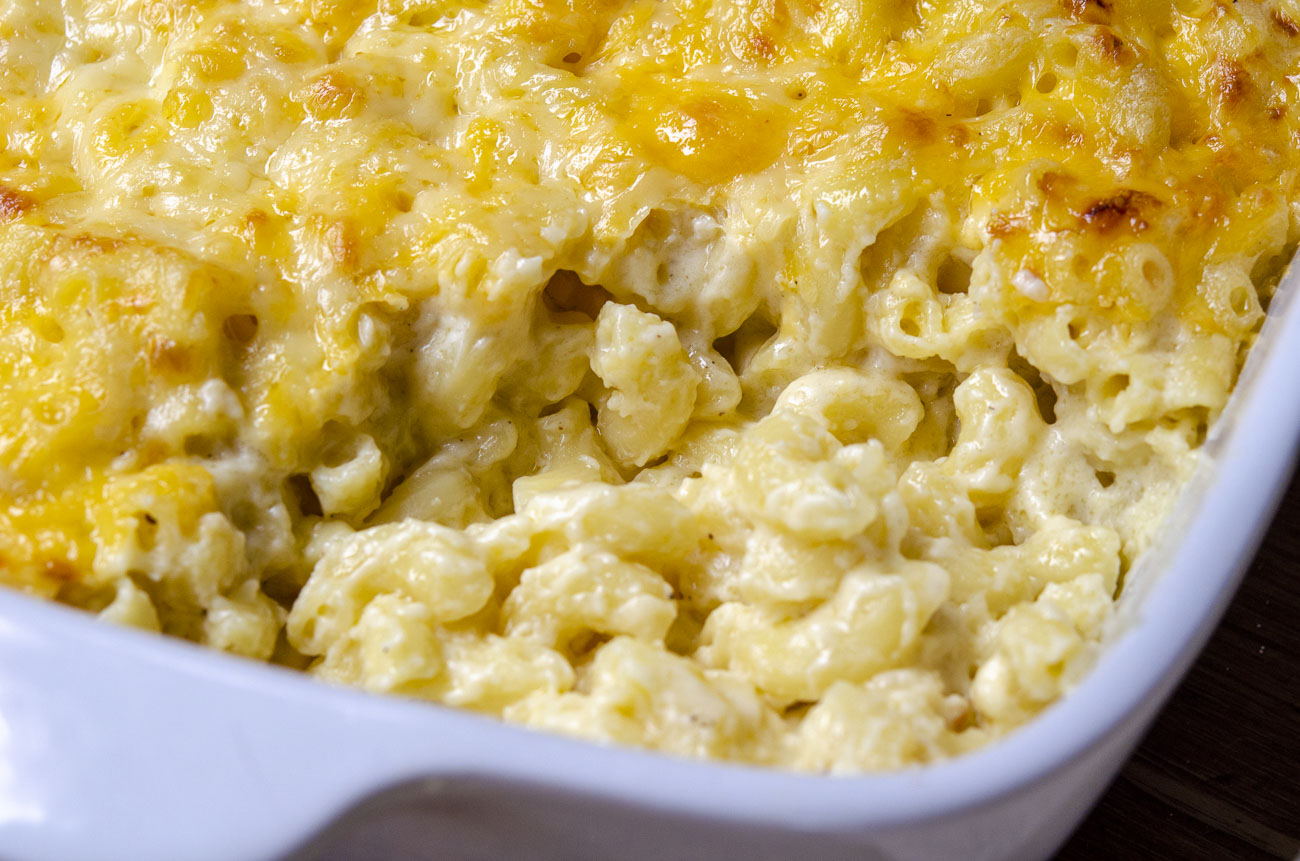 If I am an aficionado of anything, it is probably macaroni and cheese. The baked variety, not the boxed. (Though I won't turn my nose up at a homemade stovetop version either.) I am generally partial to a baked mac with a bit of a sharper bite and a very crunchy top, but sometimes you need to shake things up a bit. Sometimes you need a mac and cheese that's a little more mild, that's smoooooth, that's creamy as all get out. And that's just what I have here — the Creamiest Baked Mac and Cheese I've ever laid eyes on… or set my fork to. It's a crowd-pleaser of a mac and cheese — it goes with anything and pleases any palate — so it's a perfect reliable fit for your recipe box.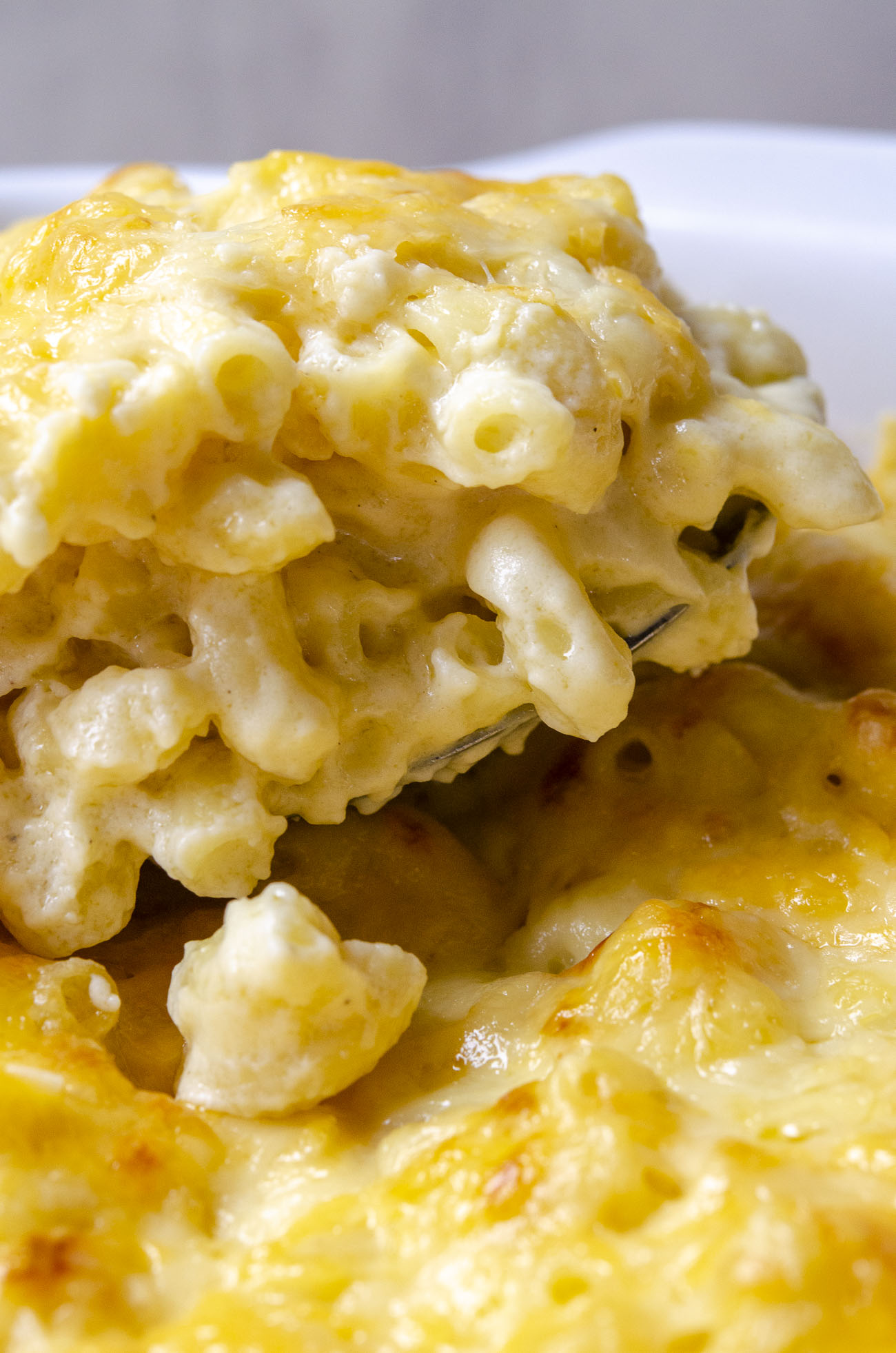 This starts the way you're probably used to making most mac and cheese, with a roux. In a saucepan, you melt butter and then whisk in flour, cooking it just long enough to cook out the raw flour taste. Usuallly, you would just whisk in milk next but for this very creamy mac and cheese, you'll be whisking in both milk and half and half. It makes things a little more velvety. You want to cook that until it's thickened up, and that can take some patience. It usually gets to the right level just as it starts to bubble, but it will thicken a little further in the oven so you don't need to stress over it too much.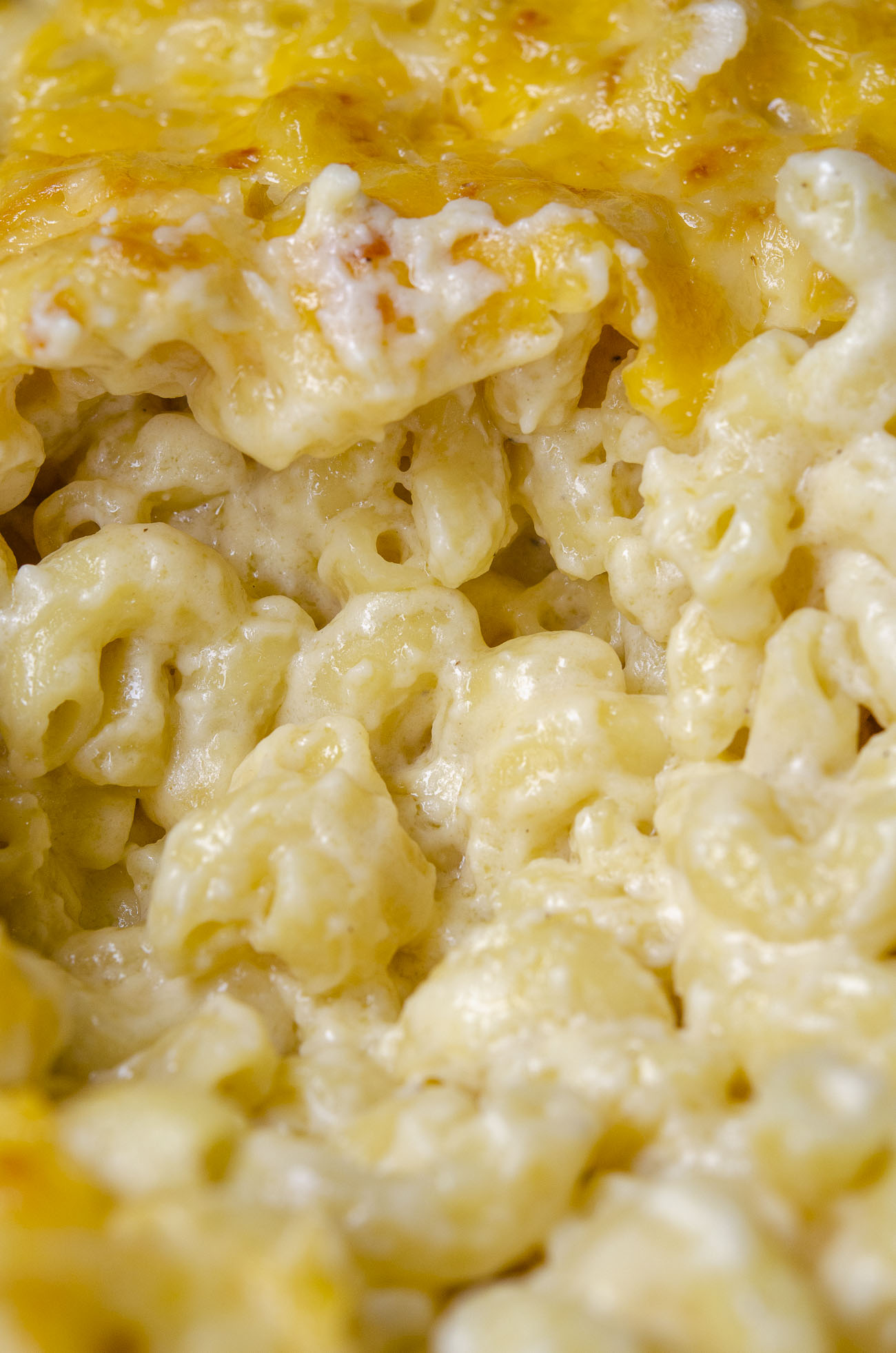 Remove your bechamel (that's the sauce you just made) from the heat and stir in your cheese until it's melted. You'll also be stirring in your seasonings — I find mac and cheese can handle a lot of salt, so don't be shy with it and taste it as you go. I like both ground mustard and a little nutmeg in my mac, but a pinch of cayenne wouldn't be amiss either. Play around with those seasonings to see what combination tastes best to you! Once your cheese sauce is nice and melty, you'll mix it with your cooked macaroni and you're ready to bake.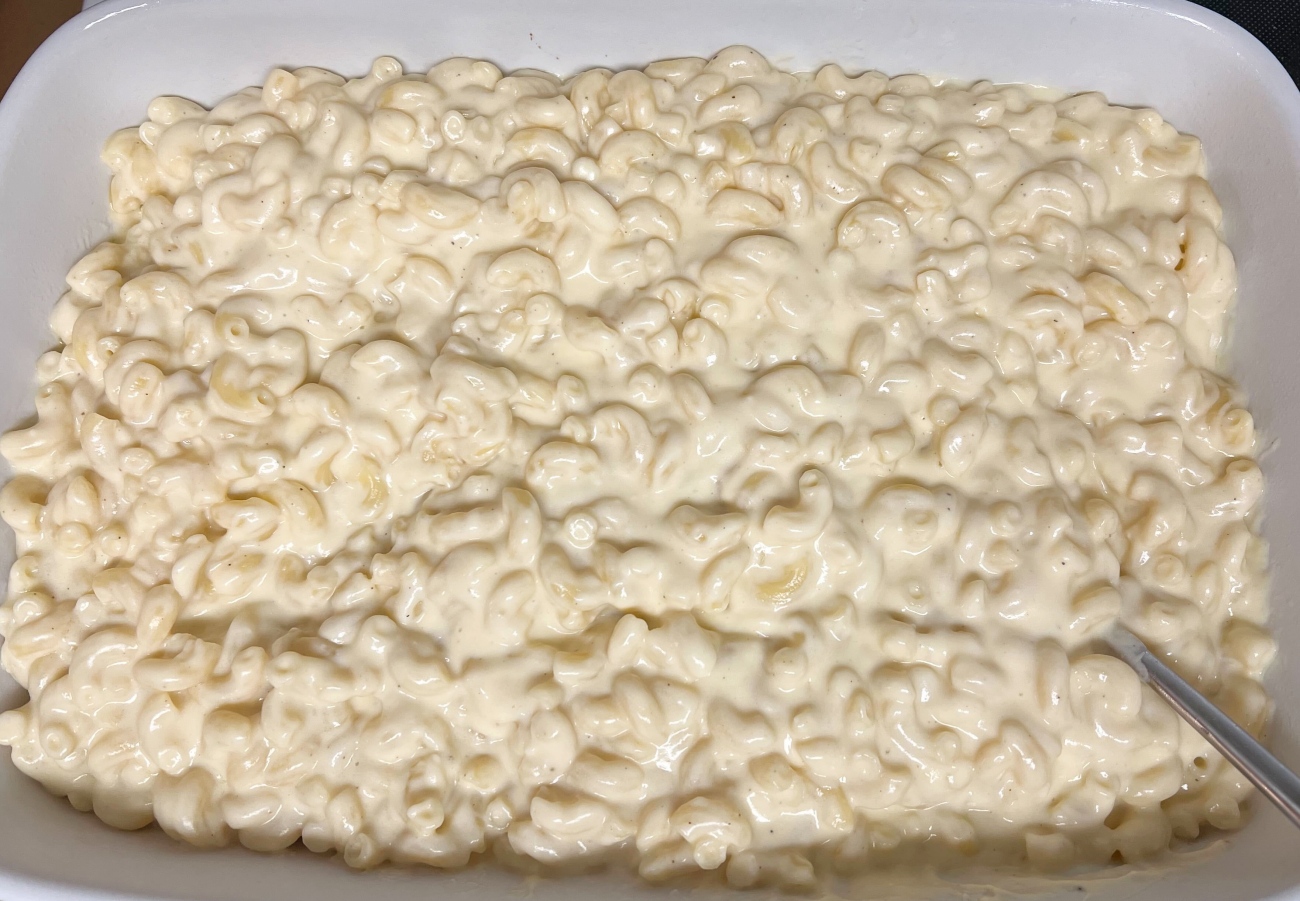 If all you want is a stovetop mac, you could stop here and eat it as is and you'd have one very creamy stovetop mac. That's great for a quick weeknight dinner, but as far as I'm concerned, you just can't beat baked. This makes a generous 9×13 portion, which is enough to feed a pretty large crowd, and a blanket of cheese on the top gives it just enough of an indulgent final flourish.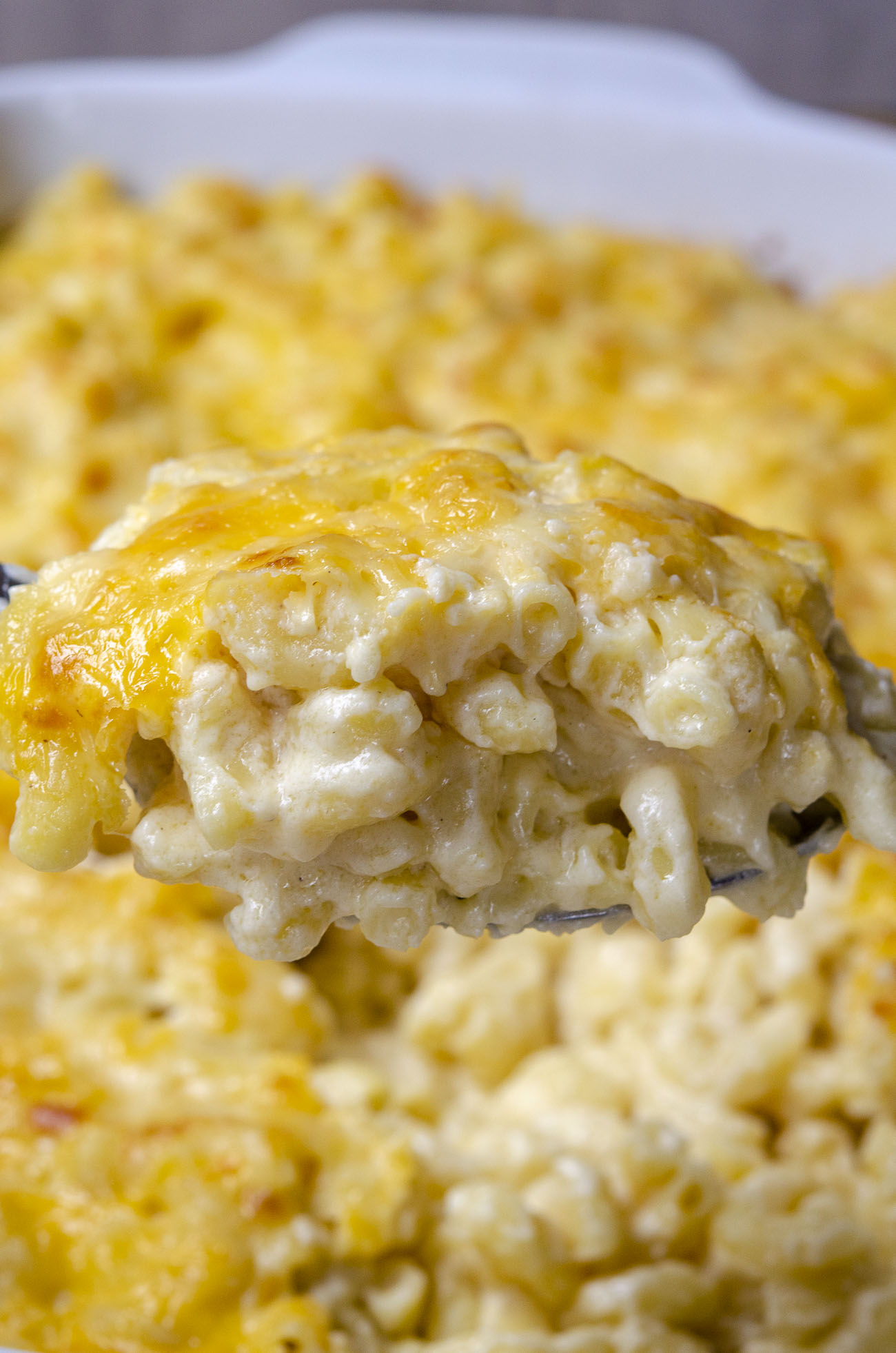 Could you add breadcrumbs too? Of course you could. I rarely make mac and cheese without them, honestly, but here I wanted the focus all to be on that smooth creaminess. That being said, I don't think you'll mind too much if you've got a little crunch going on too.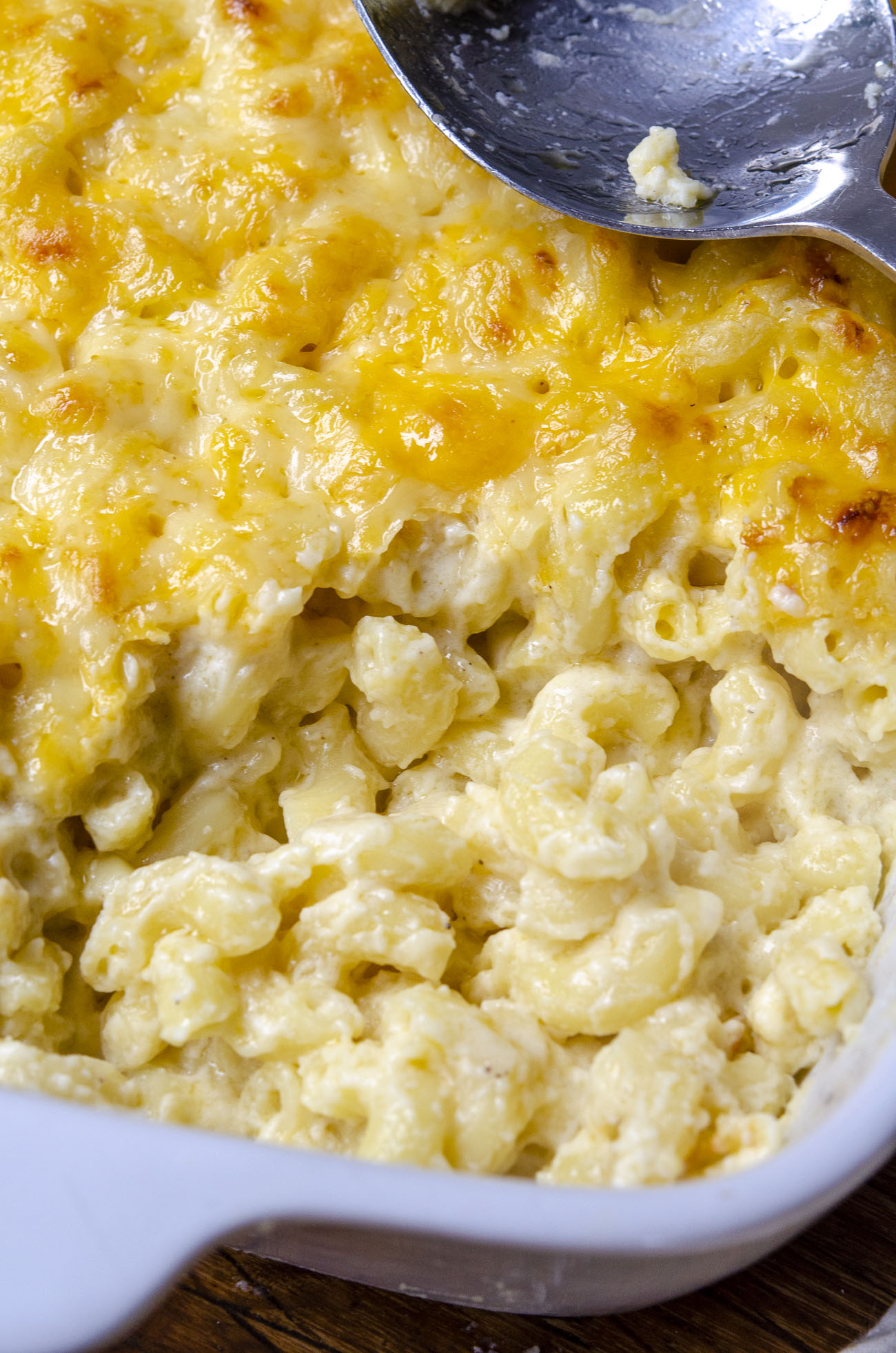 Creamy Baked Mac and Cheese
Serves 8
20m prep time
20m cook time
Ingredients
1 lb dried elbow macaroni pasta
1/2 cup (1 stick) unsalted butter
1/2 cup all-purpose flour
2 cups whole milk
2 cups half and half
4 cups medium cheddar cheese, grated and divided
2 cups Gruyere cheese, grated and divided
1/2 teaspoon ground mustard
1/4 teaspoon ground nutmeg
1 teaspoon Kosher salt
1/2 teaspoon black pepper
Preparation
Preheat oven to 325°F and grease a 9x13-inch baking dish.
In a large pot of salted boiling water, cook the macaroni 1 minute less than package directions indicate. Drain and toss with a bit of olive oil to prevent sticking.
While pasta cooks, melt butter in a large saucepan over medium heat. Whisk in flour and cook 1 minute, whisking frequently. Gradually whisk in milk and half and half, whisking constantly, and cook until thickened.
Remove from heat and stir in 3 cups of the cheddar cheese and 1 cup of the Gruyere until melted. Stir in ground mustard, nutmeg, and salt and pepper, and adjust seasoning as needed.
Add cooked pasta and stir to combine. Transfer to baking dish and top with remaining cheeses. Bake until bubbly and lightly golden, 20-30 minutes. Enjoy!
Recipe adapted from The Chunky Chef.
SKM: below-content placeholder
Whizzco for 12T