We take our brownies very seriously!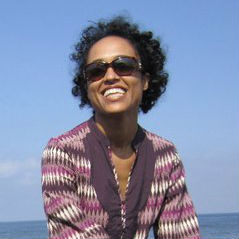 Sarah Cool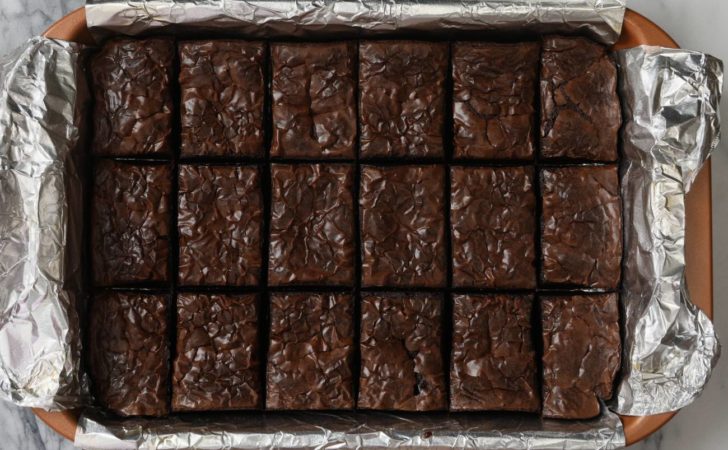 It's fair to say that our chocolate weakness has been fairly well documented, but when it comes to all things chocolate, we really can't say enough. These brownies are perhaps the very best dark chocolate brownies ever, and they're so good we must share them. When a chocolate craving reaches urgent levels, then we often look to our brownie recipes for a solution. Looking to alleviate a severe chocolate craving? Our dark chocolate brownies will quickly cure a chocolate deficiency.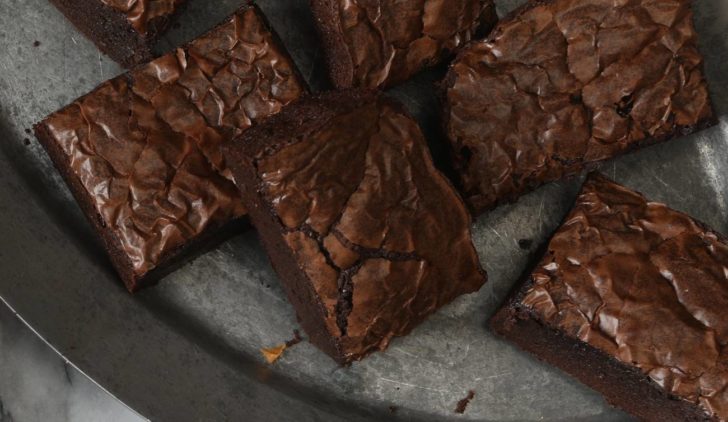 What we find most appealing about this batch of brownies is how rich and fudgy they are, and with a couple of fun additions to the batter we've really kicked up our brownie game. To make these yourself, you'll start by melting chocolate and butter – see, we're already off to a great start! – and then whisk in sugar and vanilla, giving the brownies just a little sweetness to cut into the bitter taste of dark chocolate.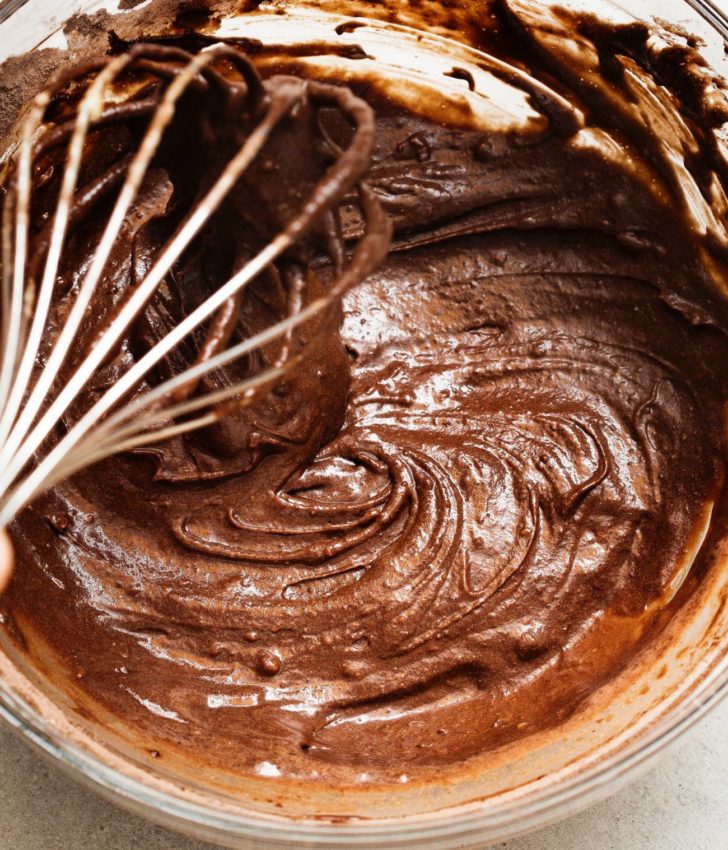 The chocolate must be cool enough to add the eggs – five total – in order to prevent the eggs from scrambling, so take your eggs out of the refrigerator to bring them to room temperature and cool the chocolate before adding the eggs, one by one. A delightfully luxurious chocolate batter is formed once we add the dry ingredients and stir them until well blended. Adding coffee (we use espresso powder here) to chocolate in baking will help the chocolate taste even more chocolaty, and a pinch of cinnamon adds a subtle warmth to melt into each and every bite of these rich dark chocolate brownies.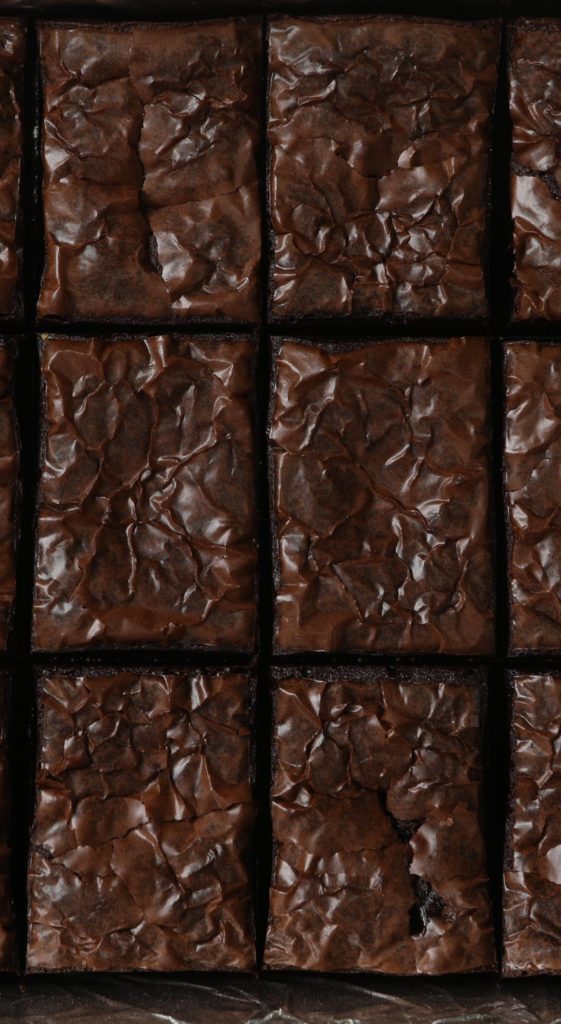 Now all that's left is to put them in the oven and let the whole house slowly fill with the aroma of chocolate brownies – could there be anything better? If it were acceptable to turn the smell of these brownies into a fragrance, we'd wear it every day! After about 25 minutes, you'll take the brownies out of the oven to let them cool a bit before cutting into squares. Take a look at the inside of the brownie, moist, rich, and filled with so much chocolate goodness. Scratch brownies are truly the best, and this recipe will for the best dark chocolate brownies is one of our absolute favorite ways to enjoy one of our favorite sweet treats: chocolate.
The Best Dark Chocolate Brownies
Ingredients
1 cup dark or bittersweet chocolate baking chips
2 cups granulated sugar
2 sticks (1 cup) unsalted butter
5 large eggs
2 teaspoons vanilla extract
2 teaspoons espresso powder (optional)
½ teaspoon cinnamon
⅓ cup unsweetened cocoa powder
⅔ cup flour
½ teaspoon kosher salt
Preparation
Preheat oven to 350°F. Line a 9x13-inch baking dish with aluminum foil or parchment paper. Coat with a non-stick baking spray.
Sift flour, salt, cocoa powder, cinnamon, and espresso powder together in a bowl. Set aside.
Melt butter and chocolate baking chips in a medium saucepan over low heat and stir frequently until smooth. Remove from heat.
Cool chocolate mixture and whisk in sugar and vanilla extract.
Whisk in eggs, one at a time, to the cooled chocolate until thoroughly mixed.
Slowly stir in flour and mix until batter is well blended.
Pour brownie batter into the prepared baking dish, gently shaking the pan to ensure even distribution of the batter.
Bake for 25-30 minutes. Remove from oven to cool in the pan. Use the aluminum foil tabs to lift the brownies out of the pan. Cut into squares and enjoy!
Recipe adapted from Belle of the Kitchen.
SKM: below-content placeholder
Whizzco for 12T