The phrase "don't judge a book by its cover" would definitely apply to the man that you are about to meet.
He's here to shatter all the stereotypes and change the way that we view each other. There's no way that this man's hobbies are what you would expect at all. He's a heartthrob on social media and we can see why. Who wouldn't love this tatted-up hunk?
https://www.instagram.com/p/CQyW_Nhlk-R/
Jude Moore, 26, has quite the story to tell. Can you believe that this man is an insanely talented knitter? According to the New York Post, he picked up the skill when he was a "naughty kid" who got sent to live with his grandmother.
He's kept it going well into adulthood and now he is more than happy to share his handiwork with the rest of the world.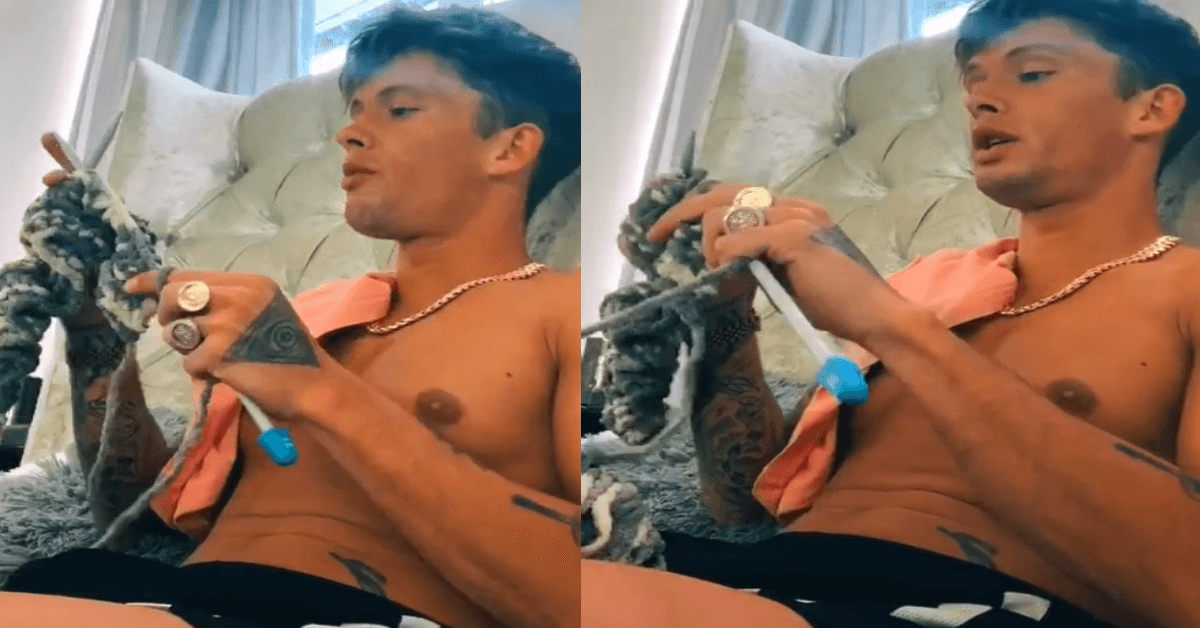 "I'm definitely breaking stereotypes. People look at me and think 'He looks like a proper geezer,' but I'm sitting there knitting and listening to '80s tunes," said Moore, who resides in Essex, England. "They get confused," he added.
"I say I spend a good eight to 10 hours a week knitting. I do a lot of gym and a lot of boxing, too, so I'm always busy," he explained, according to the New York Post.
https://www.instagram.com/p/B-2aD9GgZAY/
He credits his love for knitting with his ability to overcome his anxiety and agoraphobia. "But knitting is more of a hobby, and it's good for my mental health, too. It's very therapeutic," he continued.
It probably won't shock our readers to learn that he has attracted more than a few admirers online. The comment section is full of women who are swooning over this musclebound hottie's knitting skills.
Unfortunately, ladies, we must inform you that he is taken.
"My girlfriend loves it, I've taught her how to knit. We've knitted together a couple of times," he said, per the New York Post. "I can imagine us, when we get our own place, sitting together in the evening and knitting. Over lockdown, when she was at mine most of the time, I'd be knitting every night in bed and she'd be next to me watching."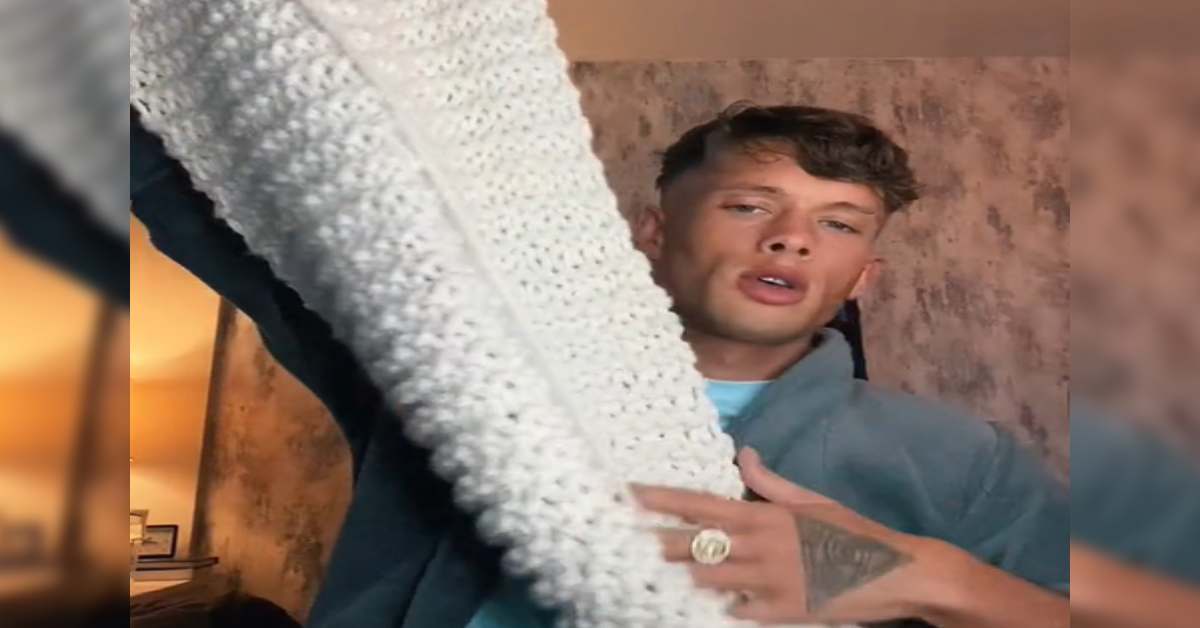 You can see more of Jude and his knitting on TikTok or Instagram, @judemoore_, or check out the video below!
SKM: below-content placeholder
Whizzco for 12T