She's sweet, she's spicy, she's a roasted carrot! Let the carrots have their moment in 2022!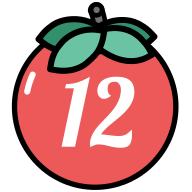 Dom Ruane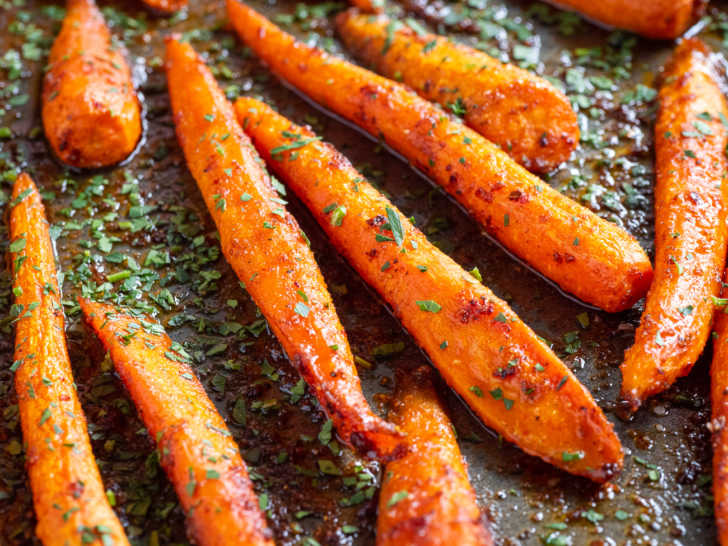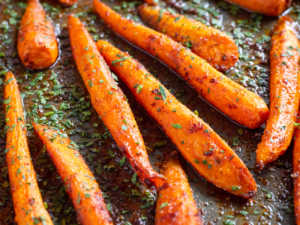 She's sweet, she's spicy, she's a roasted carrot! Let the carrots have their moment in 2022! These are some of the best carrots you can bring to a party, make for Thanksgiving or put out for a backyard BBQ. Enhancing the carrot's natural sweetness by baking them is a total no-brainer, but topping them with a deliciously zesty harissa spice powder sets them far apart from the classic roasted carrot. The game here is cutting the carrots to a consistent size, so they all roast evenly and develop some gorg caramelization. Who said we need to keep boiling carrots? We all universally made the switch from boiling brussels sprouts to roasting them, now let's do the same for these sexy girls!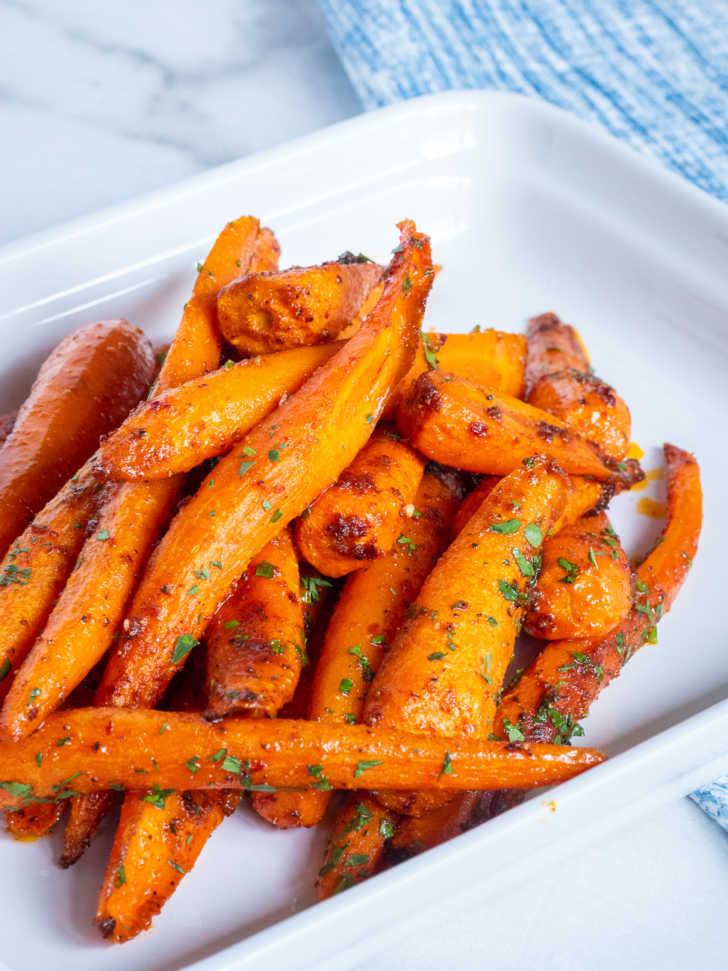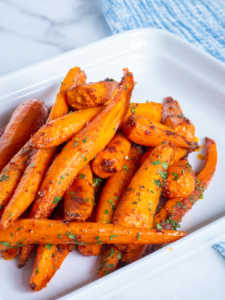 So what is harissa Dom? Well harissa is a spice blend made up of mostly dried chilis mixed with coriander and caraway. It's a very trendy spice, and we are all about the food trends. You can grill chicken or fish with this spice, as well as a couple uses for it in vinaigrettes. Definitely have to add this spice to your collection if you're looking for a way to spice up dinner time.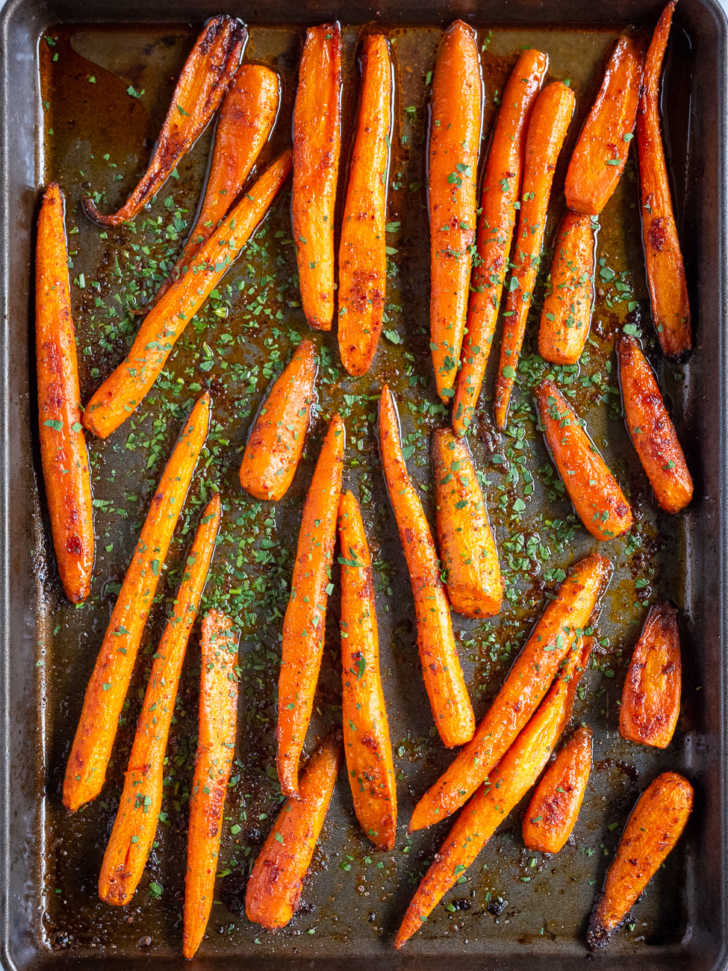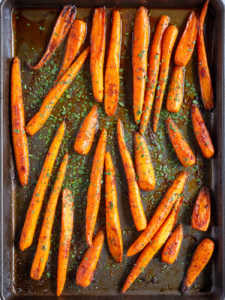 Roasting vegetables is a simple, yet meaningful process. I've said this before, but cooking is about developing and layering flavors. Carrots are no different, they contain quite a bit of water. This water needs to be cooked out and made way for flavor! A quick tip when roasting vegetables is spacing on the sheet tray, making sure the vegetables has room on all sides to cook and caramelize. Another tip is to check on the vegetable half way through and ask yourself "Does it look dry?" (Add more oil) "Should I flip the vegetable to get a full caramelization?" (How much do you care?). Lastly don't forget to layer the flavors once the vegetable is done, adding a squeeze of citrus, honey or fresh herbs at the end does a lot to elevate the dish.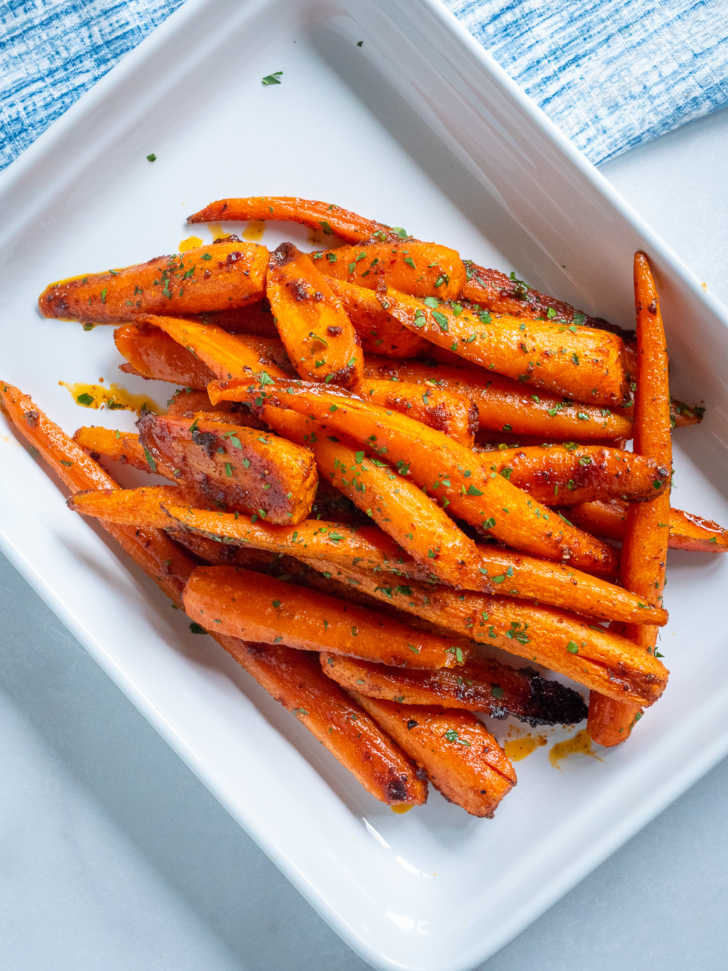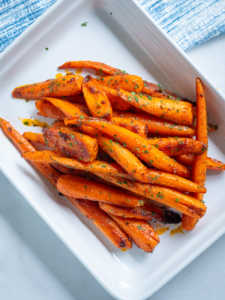 Sweet & Spicy Harissa Roasted Carrots
Serves 6
5m prep time
20m cook time
Ingredients:
1 lb carrots, peeled
3 tablespoons harissa powder
3 tablespoons brown sugar
1/4 teaspoon cayenne pepper
3 tablespoons olive oil
Kosher salt & freshly cracked black pepper to taste
1 lemon, juiced
1 tablespoon fresh parsley, chopped
Honey for drizzling
Directions:
Preheat the oven to 425°F.
Combine harissa, cayenne and brown sugar in a large mixing bowl, add carrots to spice mix and toss.
Add carrots to a sheet tray and evenly spread them out. Drizzle with olive oil and season with salt and pepper.
Bake carrots in the oven for 15 - 20 minutes or until sugar starts to caramelize.
Finish carrots with lemon, parsley and honey
Bon Appetit!
Recipe adapted from Bon Appetit.
SKM: below-content placeholder
Whizzco for 12T