So easy, and so tasty!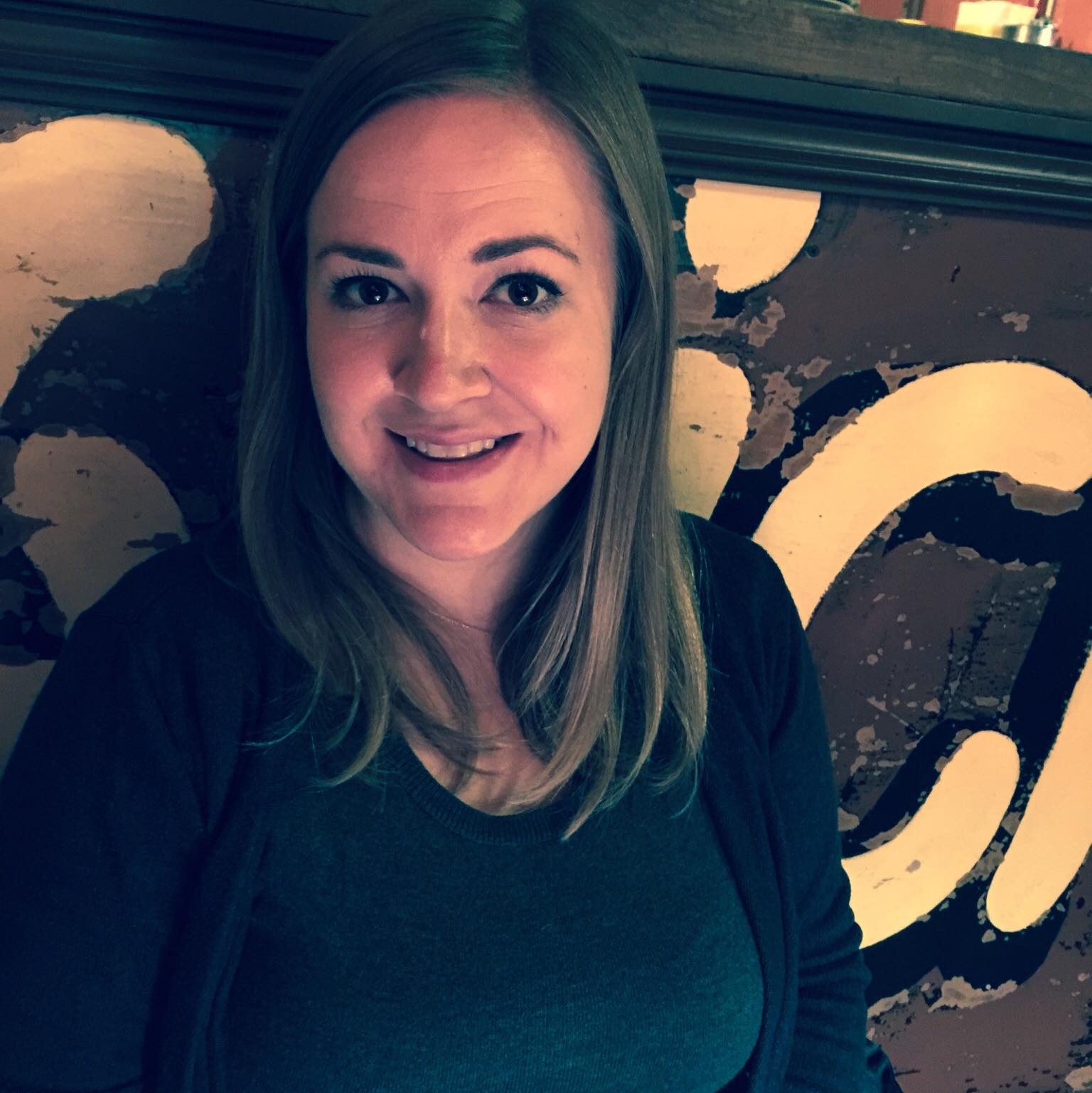 Kristy Norrell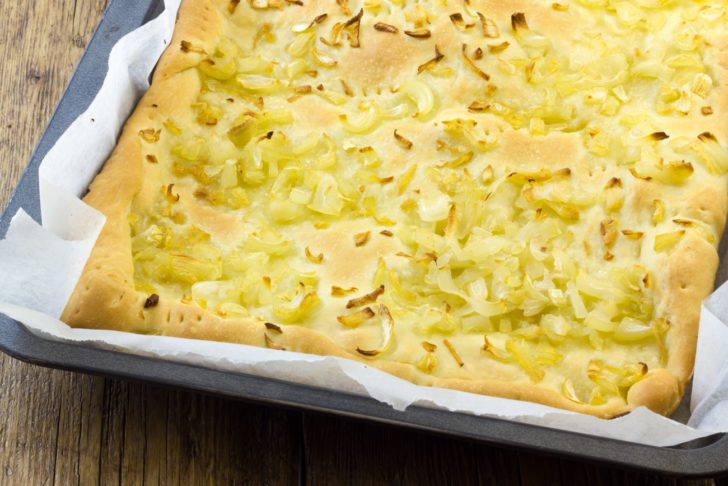 Breadmaking is one of those cooking tasks that can seem rather intimidating. There's the yeast, and the rising, and the kneading, and even more rising… and that can seem like a lot. It can even make you feel like you should just avoid bread-baking altogether. But you definitely should not do that. Because there's so much joy in baking bread! And because there are breads out there as easy and delicious as this Sweet Onion Focaccia!
Focaccia is a great starter bread because it's forgiving. It doesn't require any kneading or shaping, and you can let it rise a little, or you can let it rise a lot. It's versatile: you can top it with cheese, olives, herbs… you name it. And while it makes pretty awesome pressed sandwiches, it also goes perfectly served right alongside most dinners.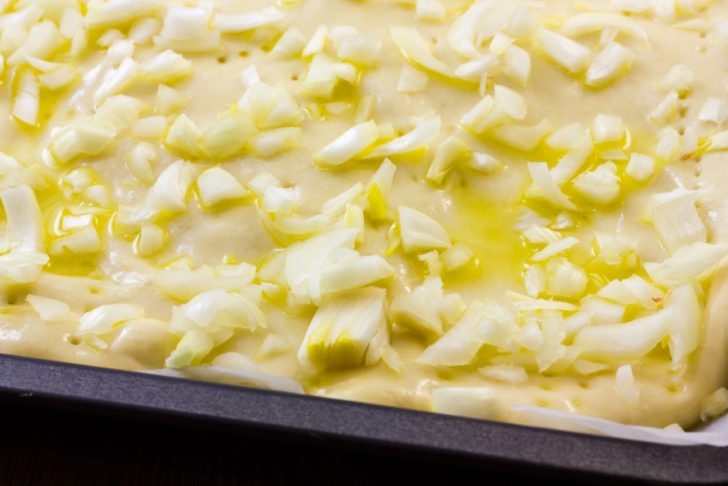 We've kept this particular focaccia pretty simple. Most of its flavor comes from the sweet onions that top it, though the extra sprinkling of salt goes a long way. You want to make sure you use sweet onions like Vidalia or Walla Walla; anything else will be a bit too sharp unless you take the time to caramelize them first. (Though, that's totally another great way to flavor focaccia.)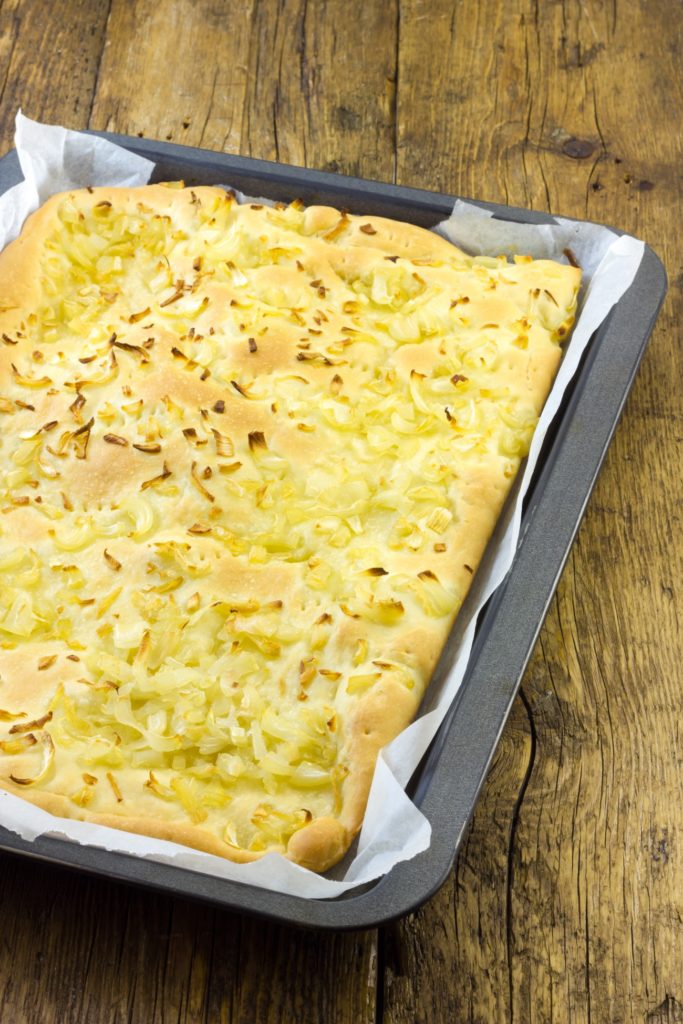 You can make this in a stand mixer or mix it up by hand. If you're doing it by hand, it takes a bit of kneading just to get the dough nice and smooth, but it's not enough to give you any new arm muscles, so don't let that stop you. You can let the dough rise as little as 30 minutes, though if you let it sit as long as 90 minutes, you'll have a lighter, fluffier bread in the end. Either way, it's a real savory treat, and we bet you'll be baking bread much more than you have been. Enjoy!
Onion Focaccia
Serves 8-10
20 minutes active, up to 2 hours inactive
Ingredients
3 cups all-purpose flour
1 sweet onion, chopped or sliced
1 cup warm water
5 tablespoons olive oil, divided
1 packet active dry yeast
1 teaspoon granulated sugar
1 teaspoon garlic powder
1 teaspoon salt, plus more for top
Preparation
When ready to bake, preheat oven to 425°F and lightly grease a rimmed baking sheet. Set aside.
In the bowl of a stand mixer (or a large bowl), mix together the yeast and warm water. Water should be lukewarm, not hot, or it will kill the yeast. Let sit until foamy and bubbly, about 5 minutes.
Attach the dough hook, turn the mixer to low, and add 3 tablespoons of the olive oil, the salt, sugar, garlic powder, and the flour in 1 cup increments. Turn mixer to medium and keep running until you have a smooth and elastic dough, about 5 minutes. (If not using a stand mixer, simply stir the ingredients together in a large bowl and turn out onto a floured surface, kneading until smooth and elastic.)
Lightly oil a large bowl and place the dough inside. Turn to coat with oil, cover with a damp cloth, and set in a warm place to rise for at least 30 minutes, and up to 90 minutes.
Punch dough down and transfer to the prepared baking sheet. Spread dough into a 1/2-inch thick rectangle. (It doesn't need to take up the entire baking sheet.)
Using your fingers, push straight down into dough about 1/2-inch apart. Brush top with remaining olive oil, then spread onion evenly across the top. Sprinkle evenly with salt (about 1/2 teaspoon) and bake until golden brown, 20-25 minutes.
Slice and serve. Enjoy!
Adapted from Genius Kitchen.
SKM: below-content placeholder
Whizzco for 12T