Travel through the UK and you'll find no shortage of winding roads peppered with quaint houses on each side. Traditional building techniques are a fading set of skills, but even so many of the homes that are still standing from previous centuries retain their unique, old charm and construction. It just goes to show that many of these homes- even little farmhouses- were really built to last. One man in Scotland drove past a series of small, historic buildings all the time and finally decided to buy one. And, what's he's done to the place is truly amazing.
In 2020 George Dunnett bought a small, 2-story stone house located on a quirky street nicknamed The Cobbles in his hometown. Like many other people who own old houses, he documented the process in film and photos and then compiled the before and after (and the process) in video.
It's really interesting to see how people used to live when the house was built, something which is clearly visible before any renovations have begun. It was traditional in many parts of the UK for a family to keep the hearth and the animals on the lower floor, and human sleeping quarters on the second floor. This meant a farming family didn't have to build a second building for the animals and it also meant the animals always stayed warm in winter.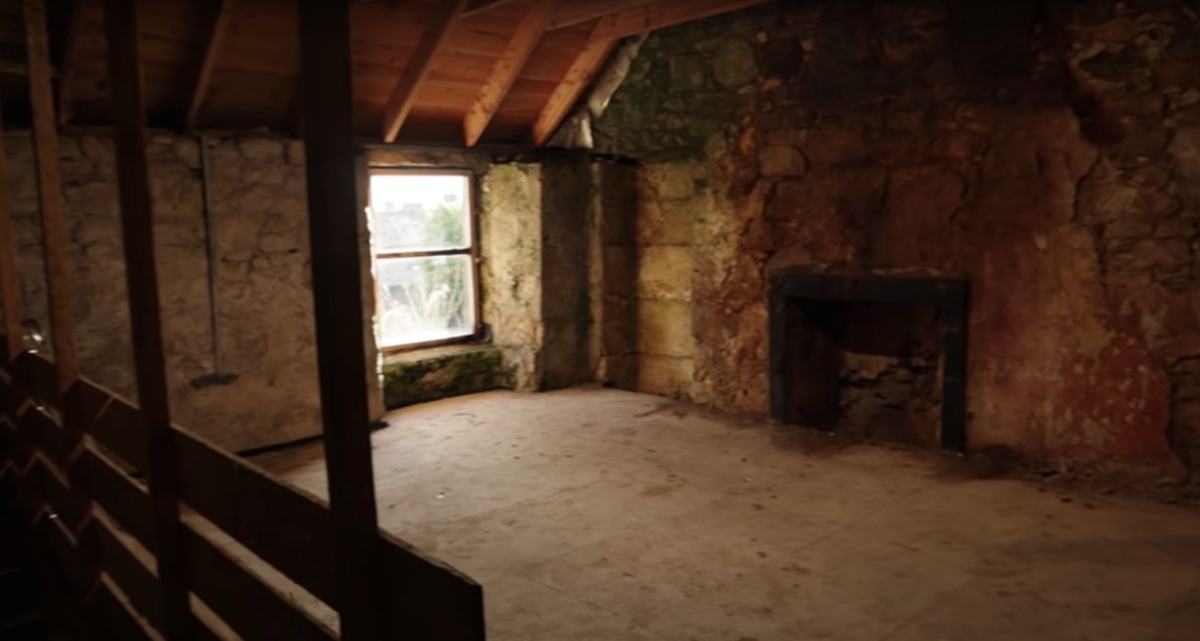 In this home what looks like part of the animal pen is still standing- directly across from the downstairs fireplace. The house was looking very rough when Dunnett got the keys and that's because no one had occupied the building in about 50 years. That's a long time for a building to be abandoned!
It had been used for storage at some point, but with 2 fireplaces it seems likely this was once a residence.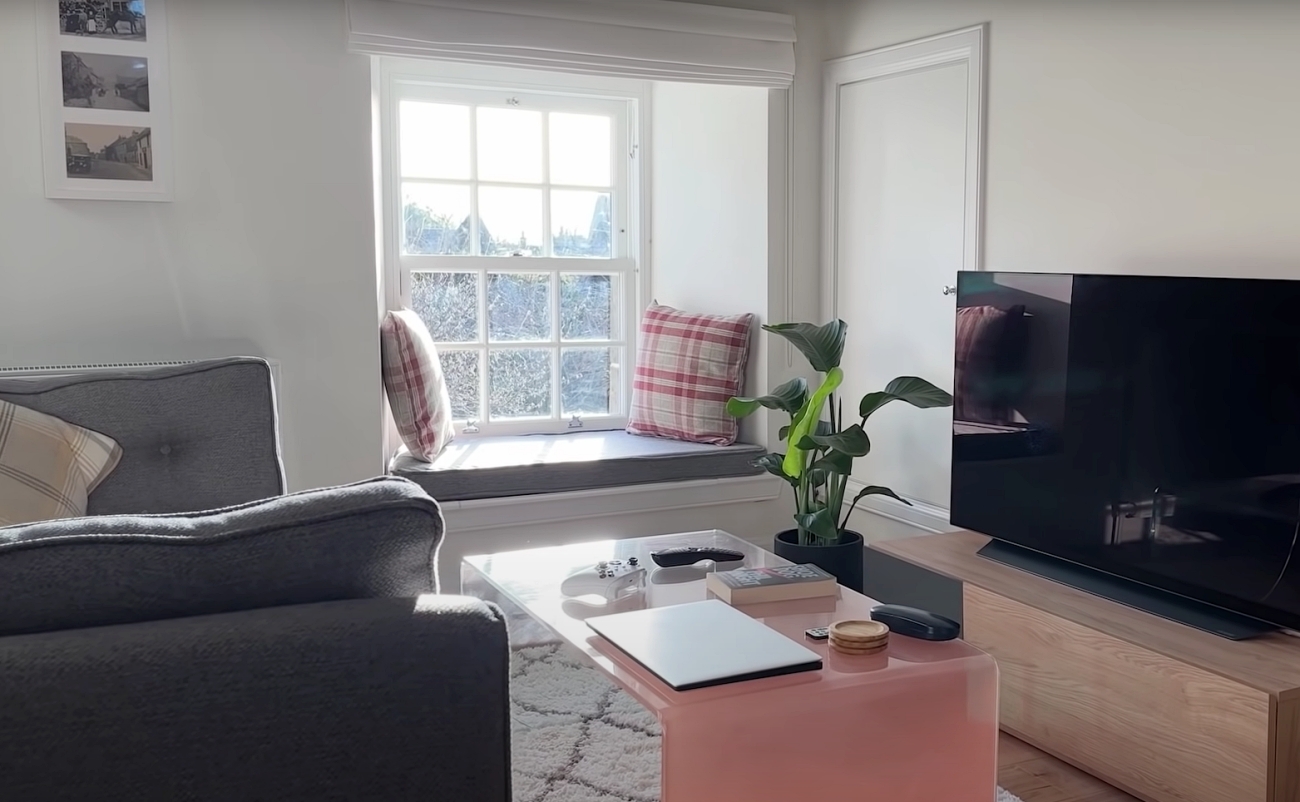 The floor downstairs was simply mud and there's was a lot of water leakage over the years. There was also no insulation or plumbing, something that had to be addressed as soon as the issues with the stability of the walls was addressed. The stone walls were covered over in plaster board and oak floors and an oak staircase were also installed.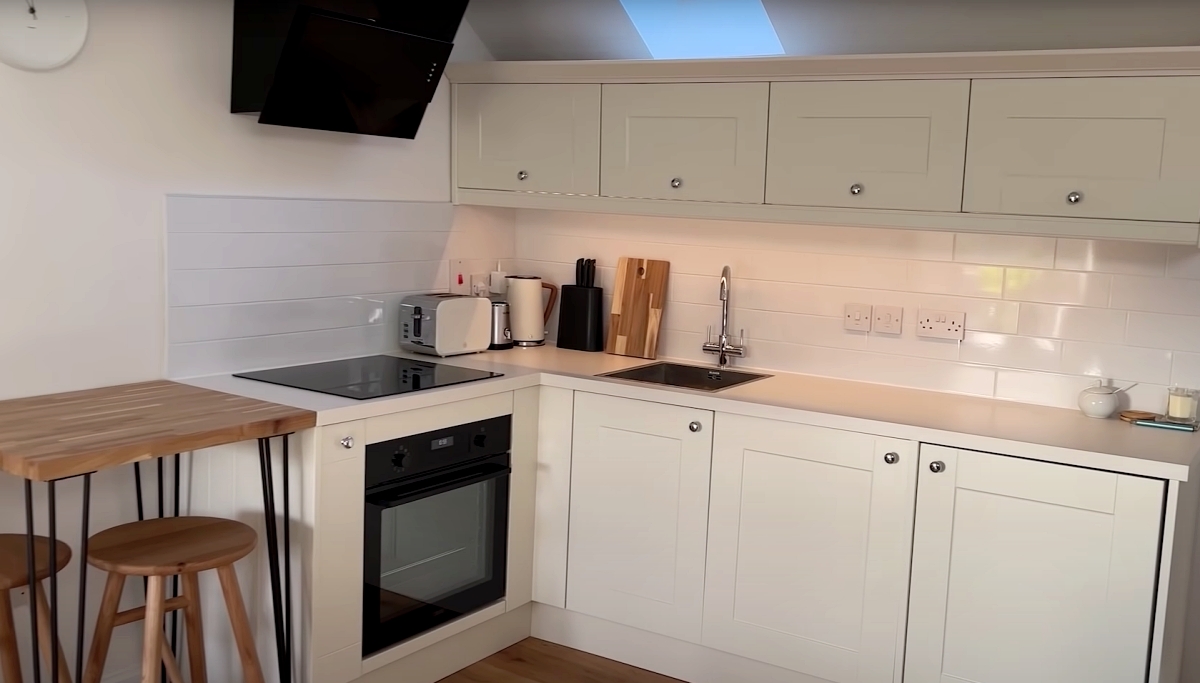 Of course a modern bath was installed, a bedroom carved out of the downstairs, and an open concept living room/kitchen/office now fills the upstairs.
It's amazing how even though the building looks so different it still retains some of its character thanks to oddly-placed windows and small size. Dunnett's video about his tiny home transformation has garnered nearly 8.5 million views and counting, so clearly we're not the only ones interested in seeing how this little house turned out!
You can see the entire process, from start to finish, in the extremely satisfying video below.
SKM: below-content placeholder
Whizzco for 12T