The buttery flavor bakes down into every last bite.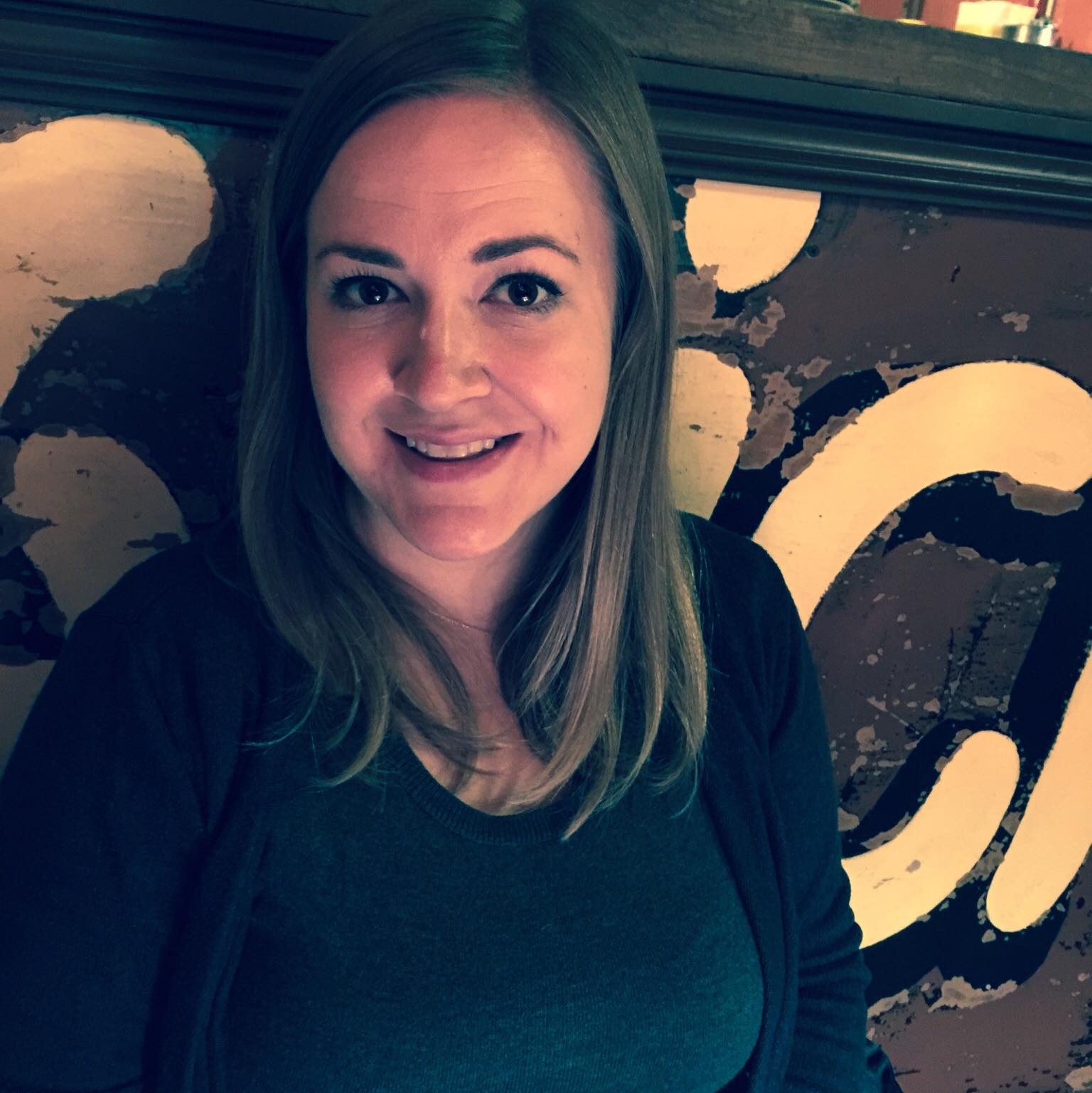 Kristy Norrell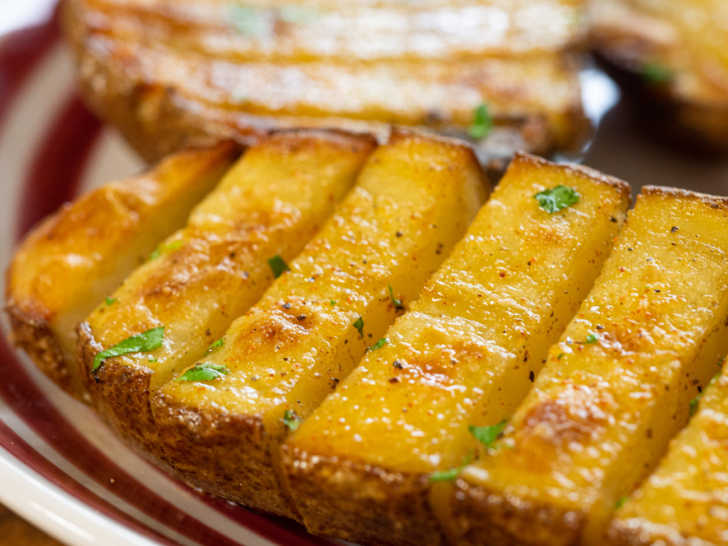 I'm not here to tell you that there's anything wrong with a basic baked potato. There's certainly not. They're deliciously fluffy on the inside and you can dress them up with any manner of amazing toppings. But these Scored Seasoned Baked Potatoes are like a baked potato that's scaled new heights. See, with this method you're brushing the potato with flavor before you even start to bake it, so the flavor cooks down into the flesh of the potato. Because of that, there's no need for extra toppings since the potato itself is incredibly tender and flavorful, down to the very last bite.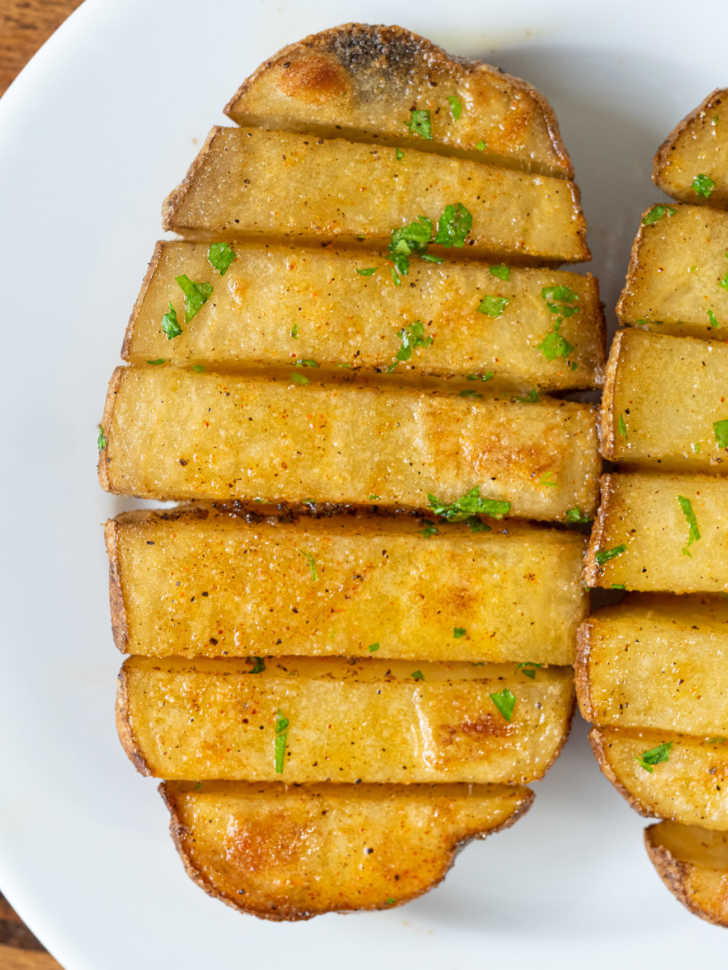 These are a bit like a Hasselbeck potato since you're still slicing into a potato without cutting all the way through, but in this case, those slices are a bit thicker and you're not trying to fan the potato out at all. It's really just a method to get all that flavor down into the potato. (And it works wonders.)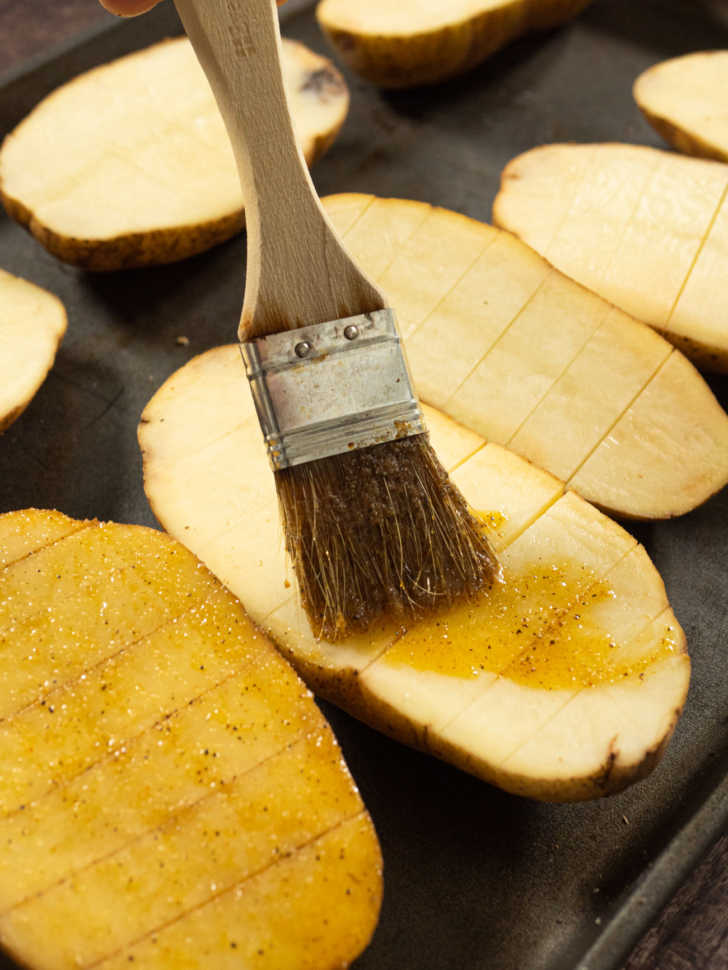 You're brushing each potato with a mixture of melted butter, garlic salt, black pepper, and paprika and then baking them in a low oven for almost an hour so they get wonderfully tender.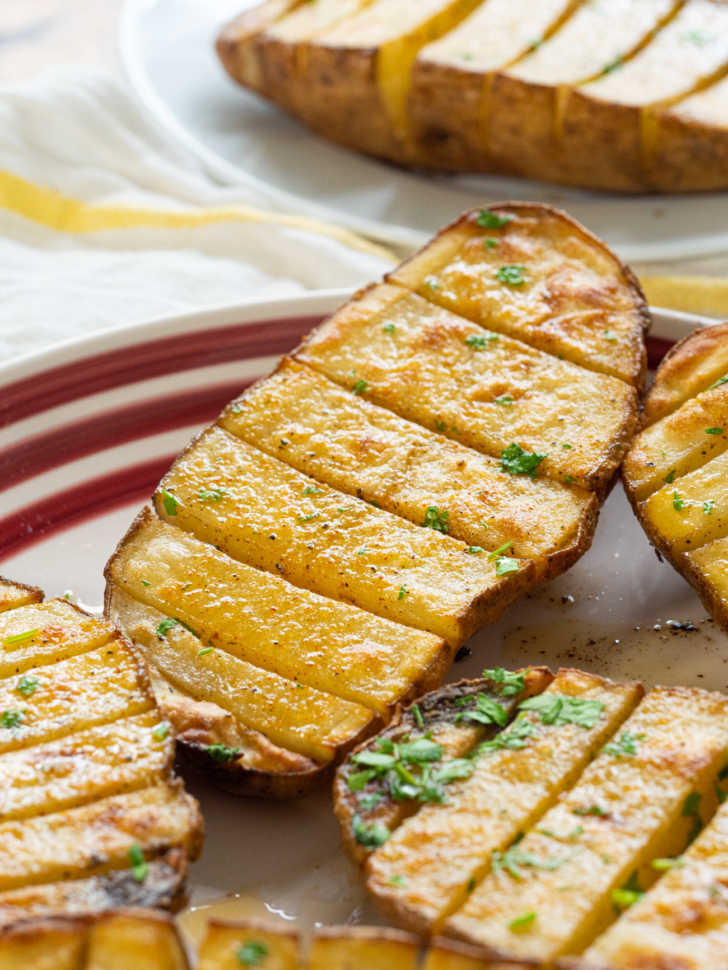 All they need when they come out of the oven is an extra drizzle of butter to moisten up the golden brown top and maybe a sprinkle of chopped parsley.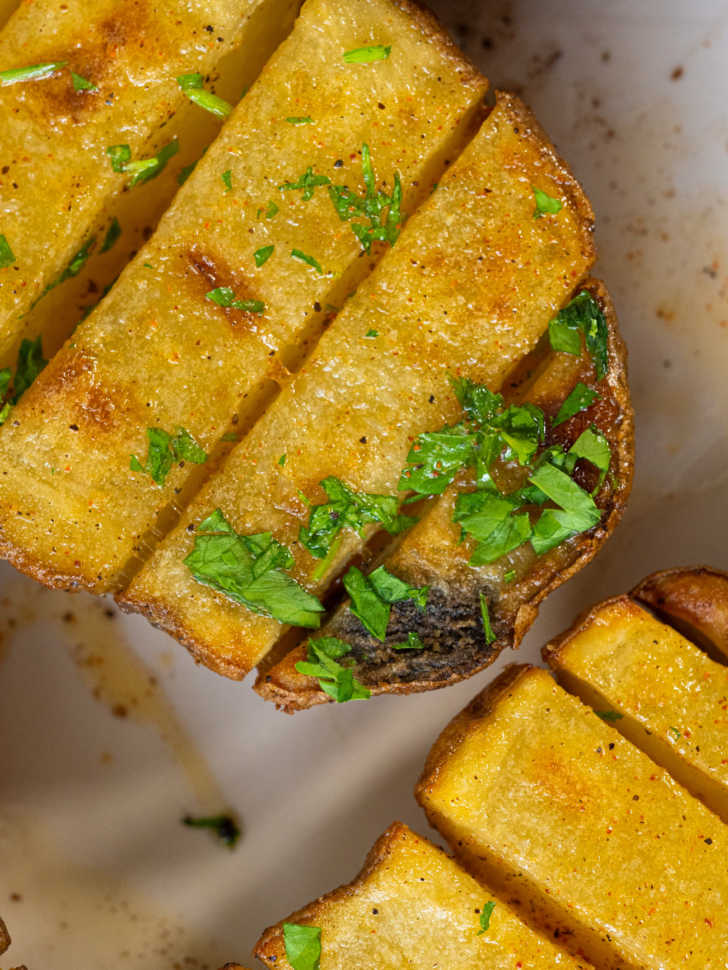 You can use this method with so many different herbs and spices (and maybe even some cheese!) but this seasoning combination is one that works with any manner of main dishes. Your basic baked potato will always be there, but these are a great way to switch things up – a seasoned, tender, oh-so flavorful baked version that makes the humble potato seem not so humble after all.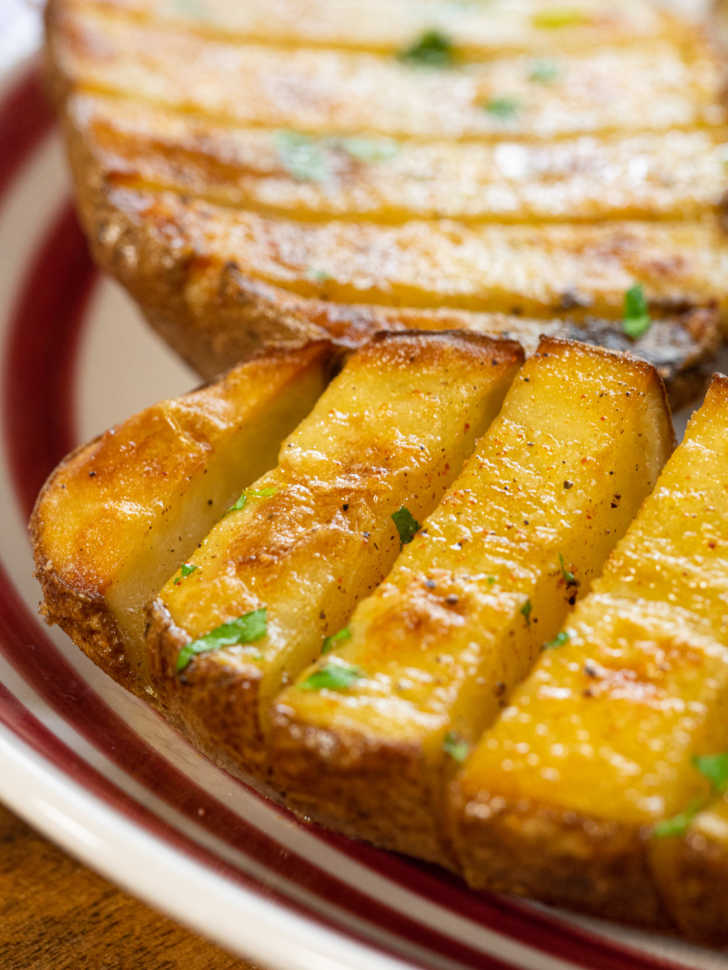 Scored Seasoned Baked Potatoes
Serves 4
5m prep time
50m cook time
Ingredients
4 large baking potatoes
4 tablespoons butter, melted and divided
1/8 teaspoon paprika
1 teaspoon garlic salt
1/4 teaspoon freshly ground black pepper
Fresh parsley, minced, as needed
Preparation
Preheat oven to 350°F.
Cut potatoes in half lengthwise, then slice each one widthwise 6 times, taking care not to cut all the way through.
Fan potatoes out slightly and place in a baking dish. Brush potatoes with 1 tablespoon of the butter and sprinkle with paprika, garlic salt, pepper, and parsley.
Bake until tender, about 50 minutes. Drizzle with remaining butter. Enjoy!
Recipe adapted from Just a Pinch.
SKM: below-content placeholder
Whizzco for 12T