Teachers have some of the most important jobs ever. They're literally in charge of helping mold the young minds of the future by instilling them with knowledge. It's not an easy job – especially given that teachers need to make their lesson plans interesting and appealing to their students in order for them to pay attention.
We all probably had a class or two growing up that we didn't find that interesting. For me, it was usually science or math classes, since my teachers didn't always make lessons that engaging.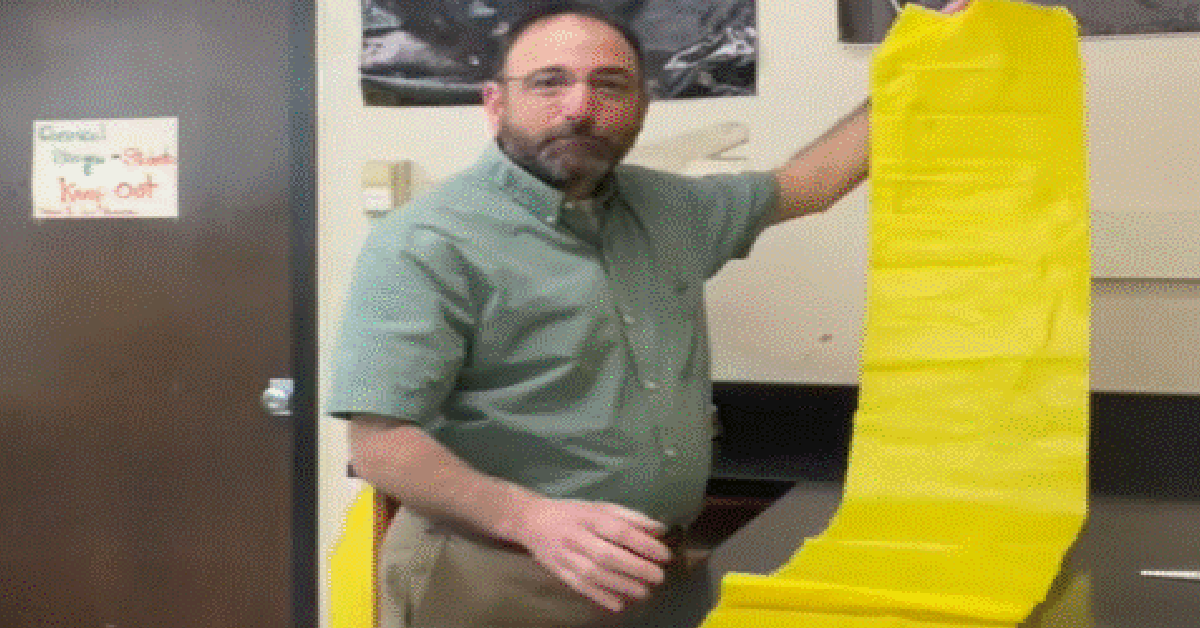 But there is one high school science teacher that has definitely made science quite engaging for his students, and he does so with the help of social media!
The teacher in question has created a TikTok account specifically for science content. But while he first joined the social media channel under @Wolf_Science as a silly way of engaging with his students, he's found a viral following as many others online were interested in his videos. Because of his strong following, some of his videos have even gone viral and received more than 2 million views on the platform.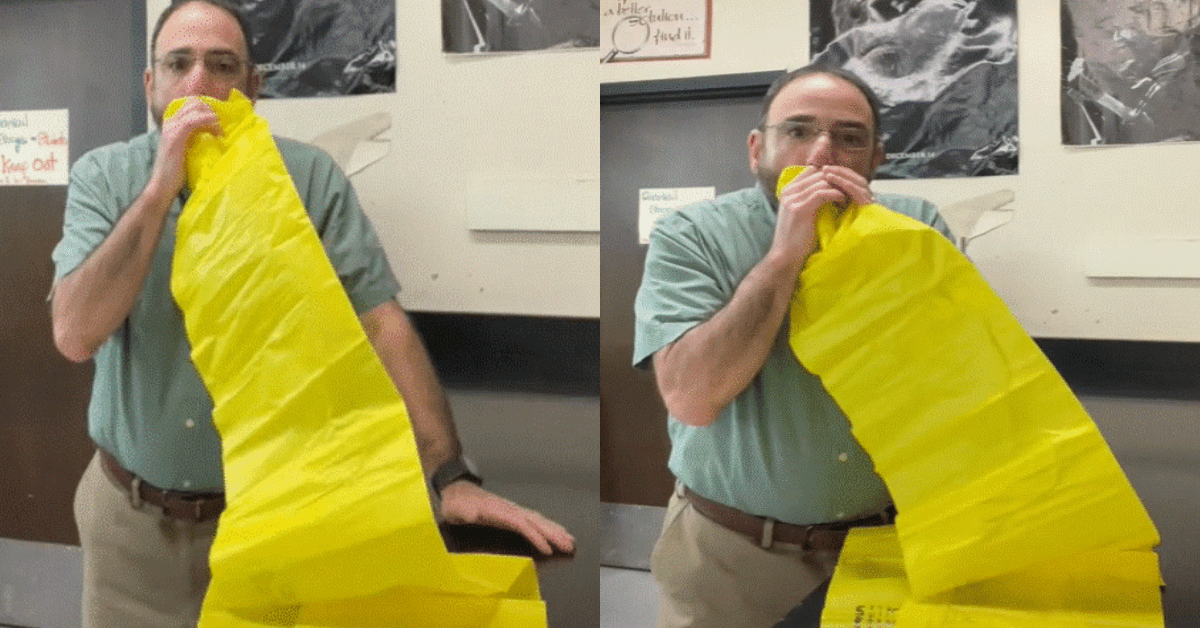 One of his viral videos that really got people intrigued is the clip of Wolf_Science explaining the Bernoulli Principle using a giant plastic bag. In the TikTok video, the teacher first starts out trying to blow up the plastic bag in one breath.
It doesn't work – obviously. But he explains why. While most people would assume that you put the bag to your mouth and blow, that actually makes it impossible to inflate in one breath. However, as he explains the Bernoulli Principle, by holding the bag away from your mouth, it can be inflated in one go.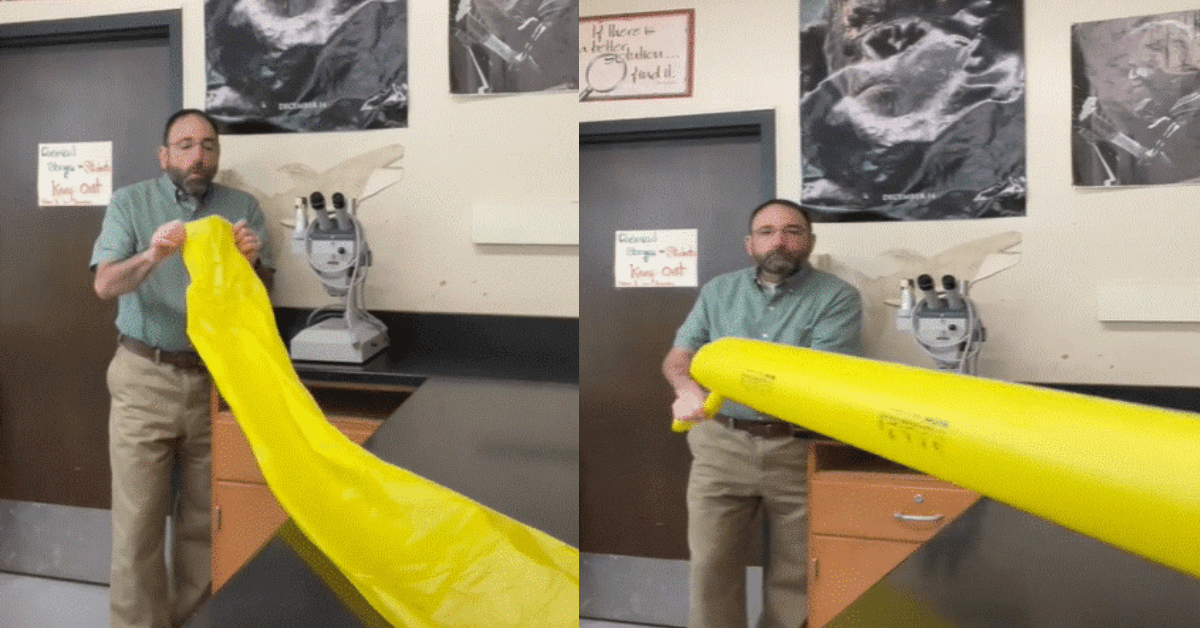 The demonstration was quite cool, and the comments section was naturally full of people who were impressed by the scientific principle. As one fellow scientist in the comments wrote, "one of the coolest examples of applied physics." Even Microsoft Education commented on the video, writing, "Teachers like you take our breath away," beside also wishing him a happy Teacher Appreciation Week.
Besides his TikTok channel, Wolf_Science also has an Instagram page and YouTube channel where he uploads science-related content.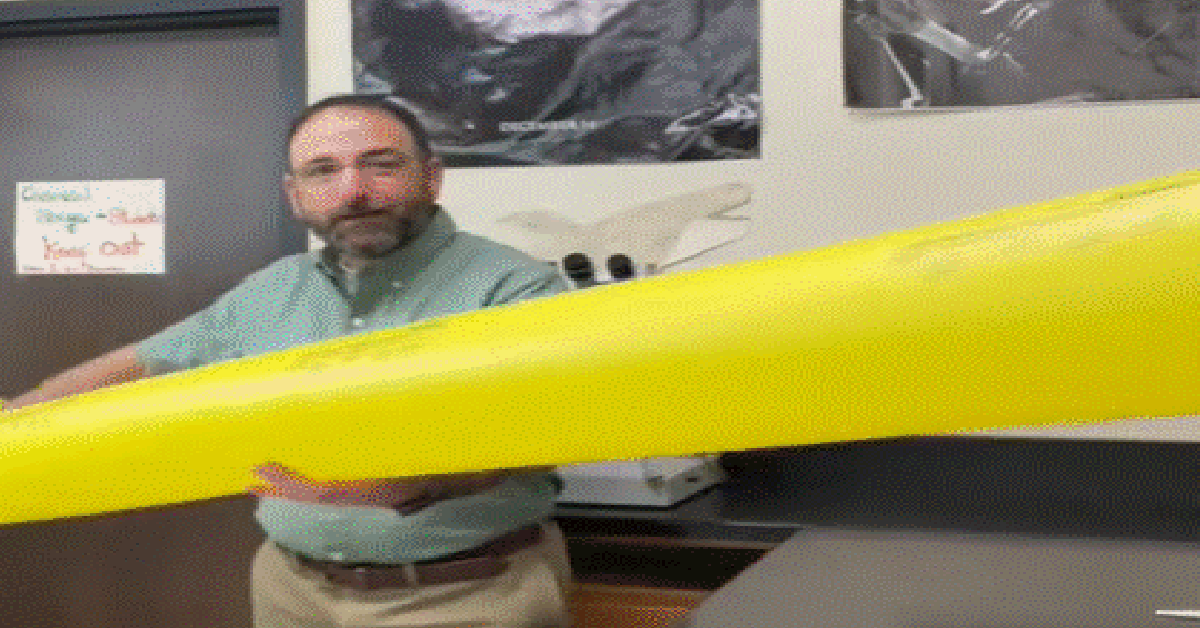 It just goes to show that a good teacher is truly priceless; and when learning is fun, we'll even do it in our free time. Scroll down to see Wolf_Science's fantastic demonstration of Bernoulli's Principle. And for more engaging science content, find the teacher on TikTok, Instagram, and YouTube!
Watch the Bernoulli's Principle in a viral TikTok video below:
Did you already know about Bernoulli's Principle? Let us know!
SKM: below-content placeholder
Whizzco for 12T