I absolutely love fried chicken, and I equally love oven-fried chicken!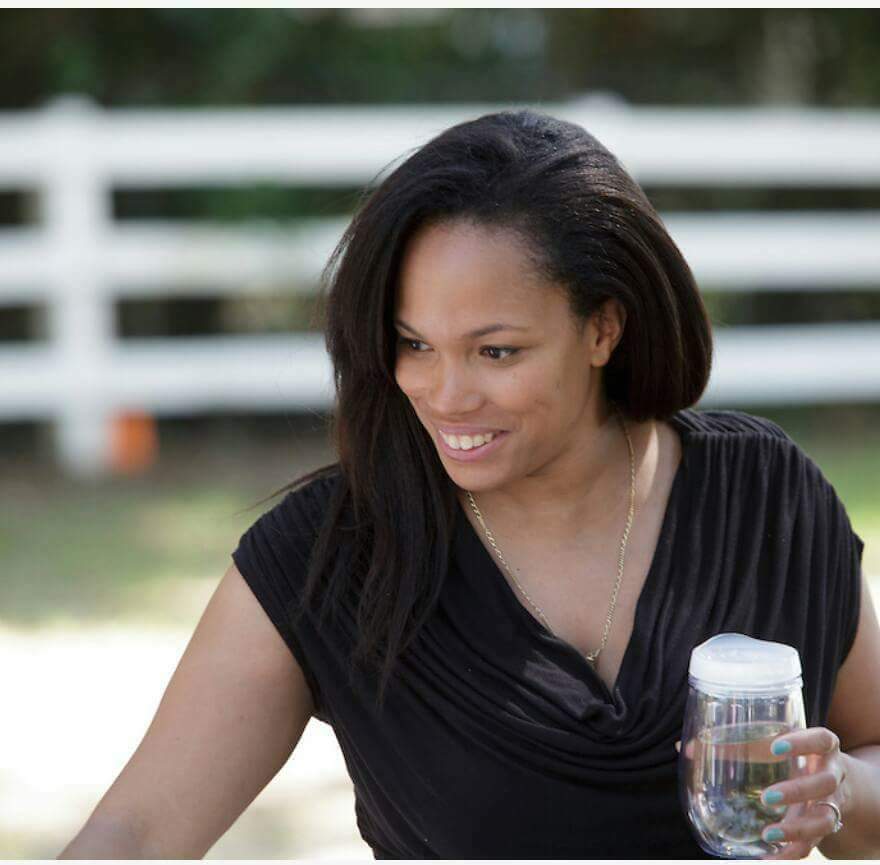 Ajza Case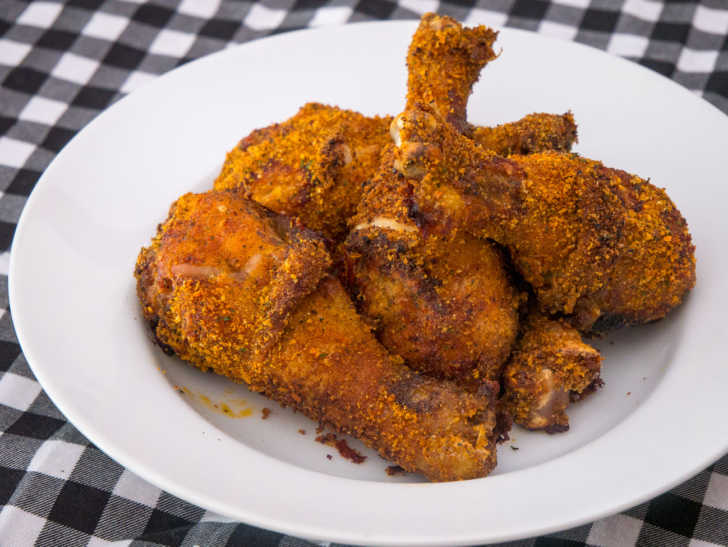 Fried chicken is truly an art form, a deliciously crispy and juicy art form. If you've ever tried to fry chicken at home, you know there are two fundamentally important parts to a superbly fried chicken drumstick: the temperature of the oil and the batter that coats the chicken. As much as I love an oil-fried chicken, there's a bit of a mess to clean up and I'm not always in the mood to tidy up a bunch of splattered oil, or disposing of it. So, that's when I turn my oven into my fryer, and, honestly, the results rival even my most beloved fried chicken recipe.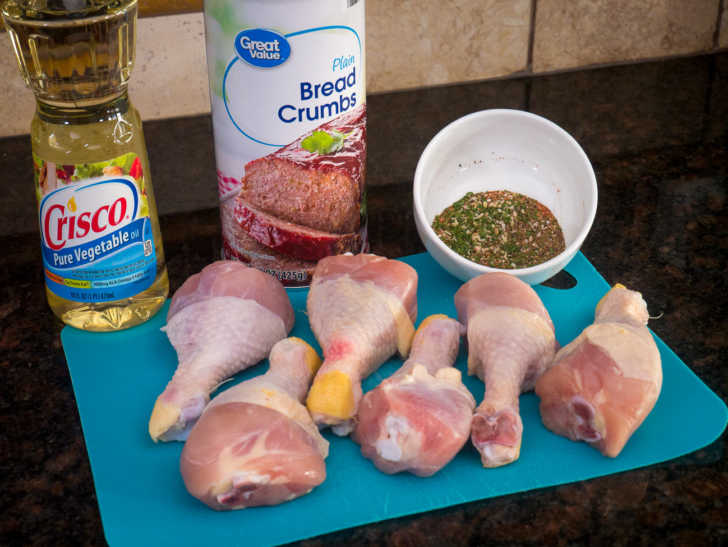 Oven-fried drumsticks are virtually fool-proof, requiring no temperature checks on the oil or messy cleanup. The way I prepare my baked drumsticks is equally as important as if I were frying them. I want crispness and flavor, and I want to keep the meat juicy. So, I've got plain breadcrumbs that I will season with the simple flavors of salt, pepper, parsley, paprika, garlic, and onion.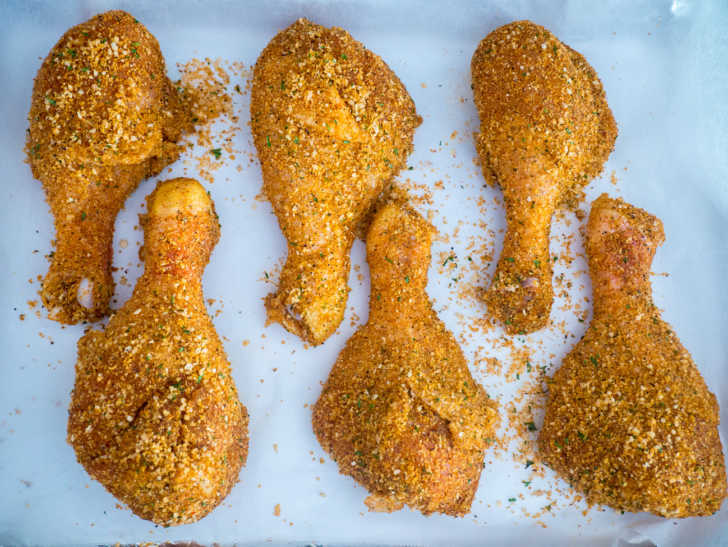 A coating of vegetable oil over the chicken will help the seasoned breadcrumbs to stick to the drumstick. I actually think it's fun to shake it all up in the bag! I know, silly, but I think we should always enjoy the cooking process. The drumsticks are transferred to a baking sheet that I've lined with foil and then topped with a cooling rack. This will help to keep the drumsticks to cook and crisp evenly all around.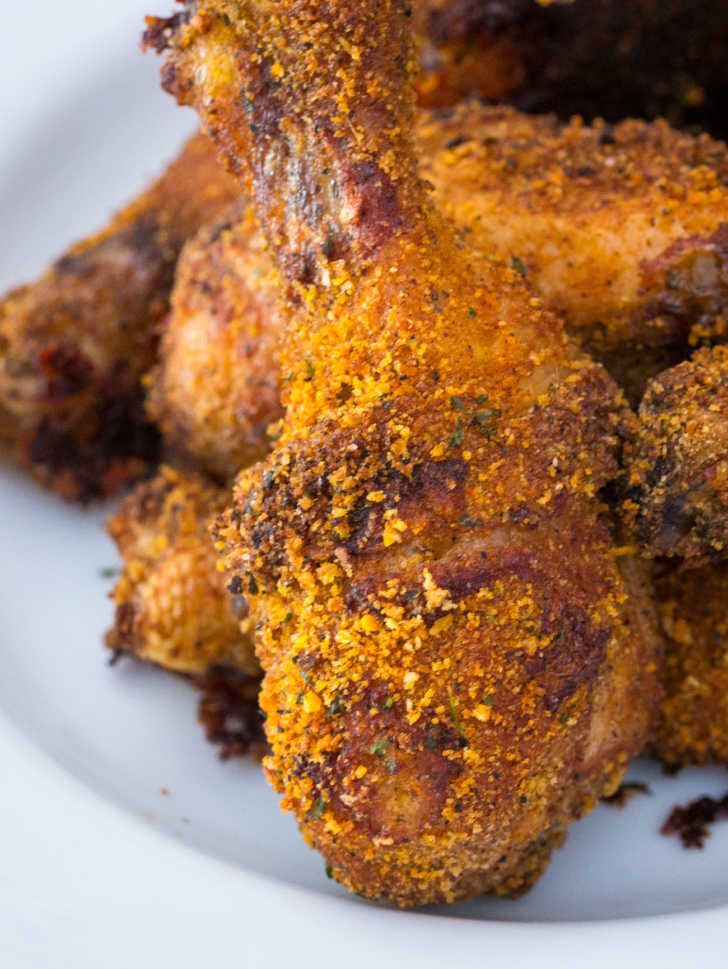 Ok, while these are baking in the oven, I'll clean up, and it couldn't be easier! I also made sure to line the baking sheet with foil so that the baking sheet will also be easy to clean. I love a meal that combines just a little bit of fuss with virtually no muss. Just look at the beautiful color! The outside is crisp and the inside is tender and juicy. Oven-fried drumsticks will rival your favorite oil fried chicken in flavor and texture. The fact that they're slightly healthier is certainly a positive but the important thing is that they taste amazing. Enjoy!
Oven-Fried Chicken Drumsticks
2-4
5m prep time
30m cook time
Ingredients
6 chicken drumsticks
1 teaspoon paprika
1 teaspoon dried parsley
1 ½ teaspoon garlic powder
1 ½ teaspoon dried minced onion
½ cup plain breadcrumbs
6 tablespoons vegetable oil
1 tablespoon Kosher salt
½ tablespoon black pepper
Preparation
Preheat oven to 425°F. Line a baking sheet with aluminum foil. Place a cooling rack on top of the baking sheet. Set aside.
Coat the drumsticks in vegetable oil.
Mix breadcrumbs, parsley, garlic powder, dried minced onion, paprika, salt, and pepper together in a bag.
Add drumsticks to the bag and shake up to coat. Place on the rack after shaking off excess.
Bake for about 30 to 35 minutes. Enjoy!
SKM: below-content placeholder
Whizzco for 12T