There's a reason these have became a classic.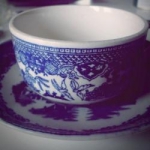 Rose Heichelbech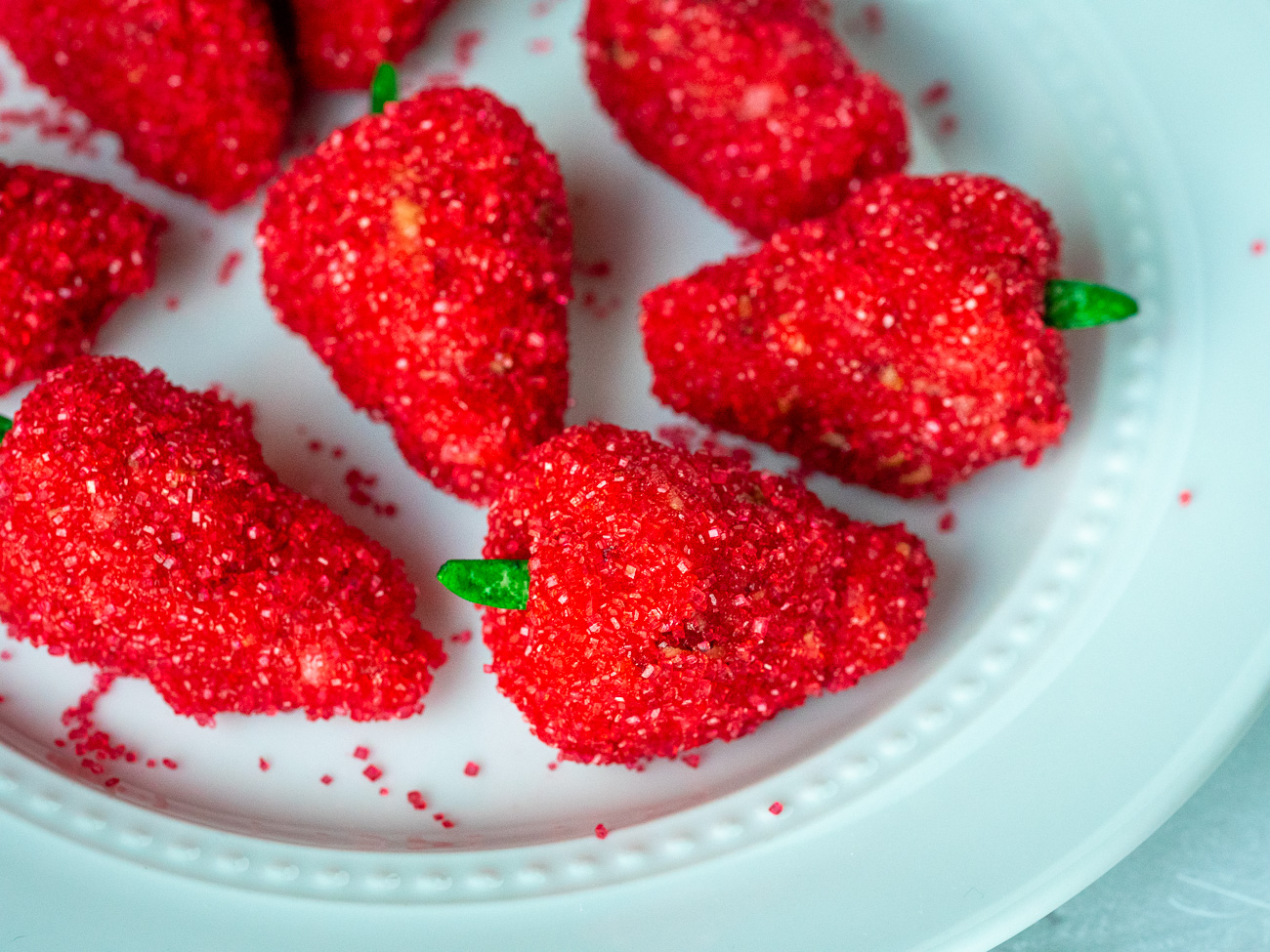 There's no denying that candies from the store are easy and consistently yummy. But, there are times (especially for special family gatherings and holidays) that making homemade candy is ideal, even preferred. These fashioned candy strawberries are a throwback recipe that many of us remember from childhood.
They were often served around Christmas, but I can remember the first time I saw them at someone's house for a different celebration and was shocked that people ate these not only at Christmas time. Turns out, homemade candy is delicious anytime of the year! Who would've thunk it?
This recipe is really fun to make and easy, too. The only downside with these is that you really do have to plan ahead. These little drops of strawberry flavored cream cheese and coconut need to be made in stages and they also need a generous amount of time to chill in the fridge. If you skip the chill time you can end up with candies that are far too soft.
To begin with combine shredded coconut with chopped pecans and 2 package of strawberry Jello. This is the magic ingredient that gives these treats their bold strawberry flavor. Once you've got this all mixed you'll need to refrigerate the mixture overnight or longer. If you have the time, keep them in for a whole 24 hours. Otherwise overnight will work, they might be a just a bit softer, though.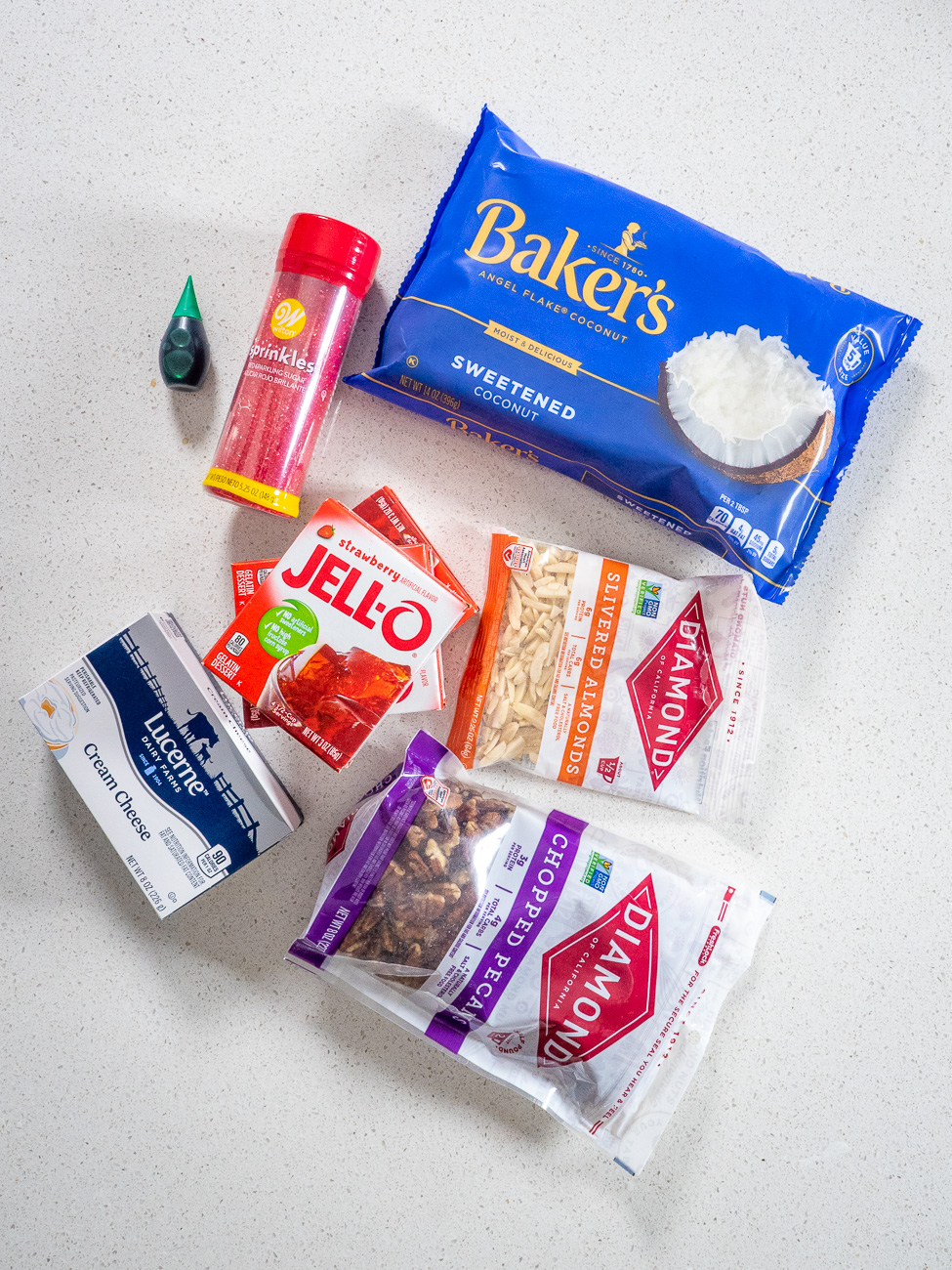 Once these have chilled you'll need to make the "stems". Take some slivered almonds and toss them with a few drops of green food coloring in a small bowl. How much color you use depends on the type of color you're working with and how dark you want the green to turn out.
To remove the moisture added from the coloring and to make them easier to handle, pour the almonds onto a baking sheet and bake for 10 minutes at a low temperature. After this they're ready to work with.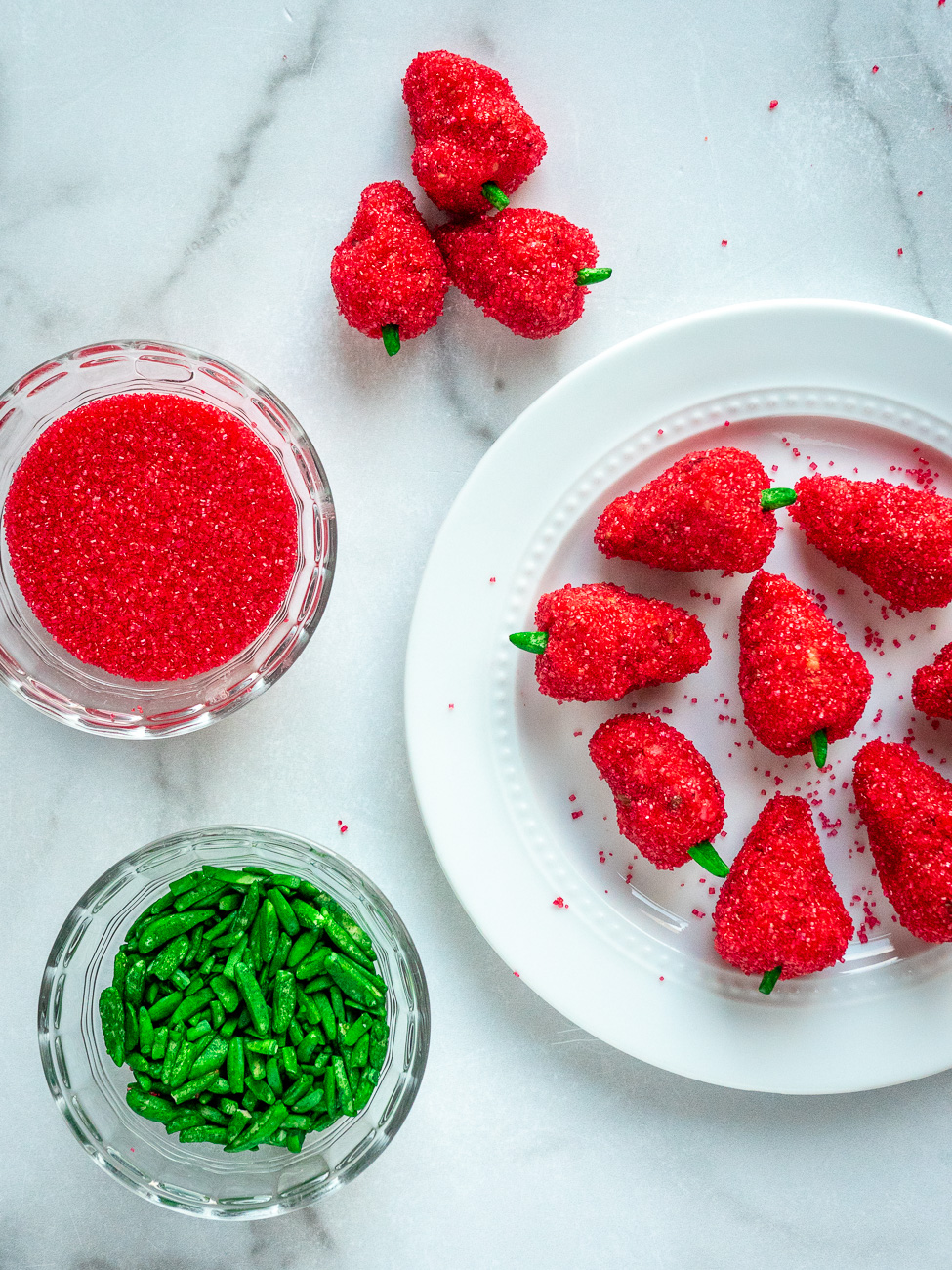 For the next part you'll need to scoop out a little of the cream cheese mixture and roll it into balls. Roughly form into strawberry shapes and then roll them in a bowl full of those large, red sugar crystals. Since these are soft candies you'll most likely need to reshape them a bit after the sugar coating goes on.
Then simply pop an almond sliver in the top for the stem and you're all ready to serve these sweet, nostalgic candies at your next gathering.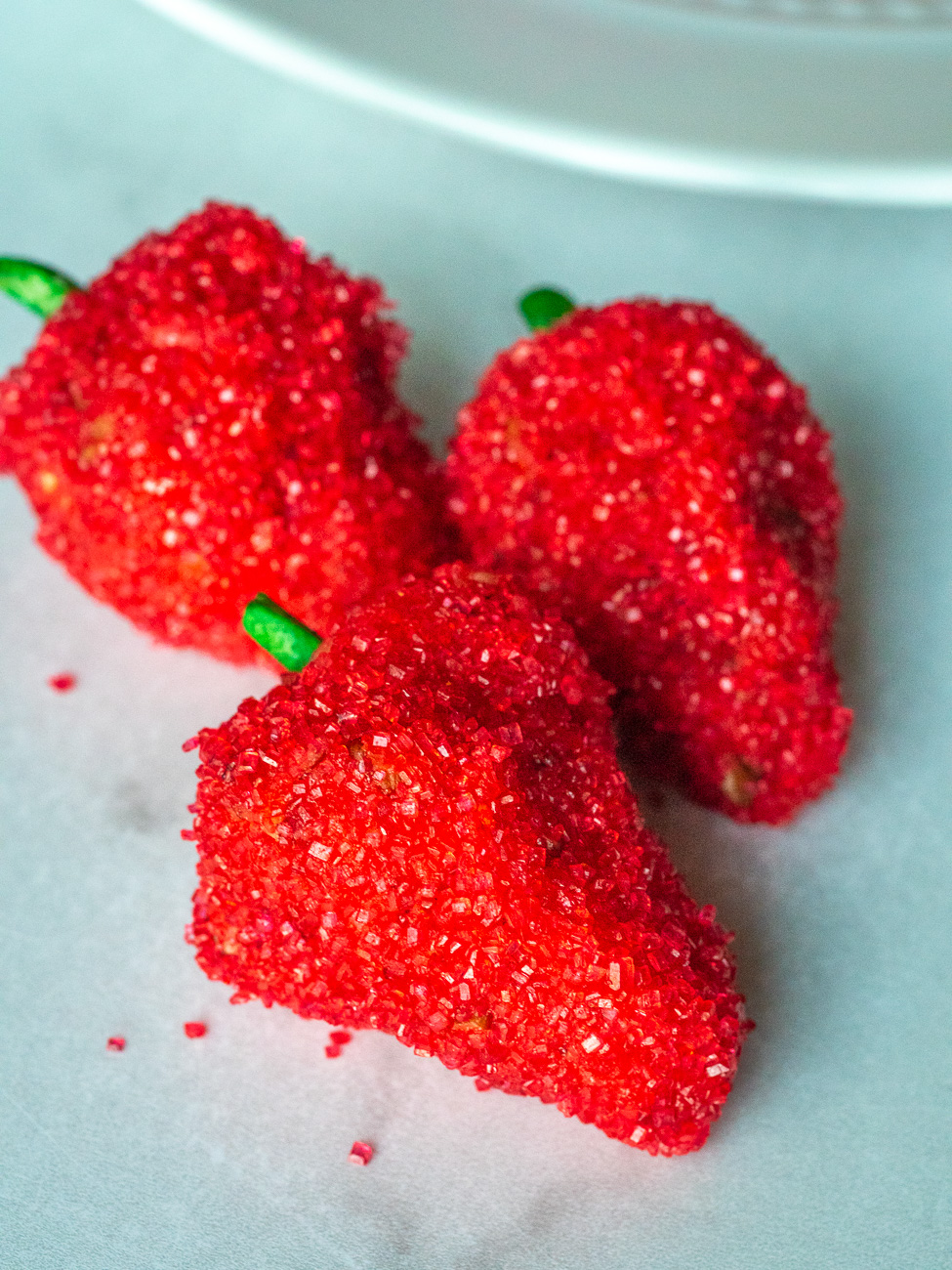 Old Fashioned Candy Strawberries
Ingredients
1 8-oz package cream cheese, softened
1 cup sweetened flaked coconut
1 cup pecans, finely chopped
3 3-oz boxes strawberry gelatin
2 3.5-oz jars red sugar crystals
1/2 cup slivered almonds
green food coloring
Preparation
Combine cream cheese in a bowl with coconut, pecans, and both packets of strawberry gelatin. Mix well. Cover and refrigerate overnight (12-24 hours is better).
Combine almonds with a few drops of green food coloring and stir well until they are totally green. Place in oven set to 250˚F for 10 minutes to dry. Set aside to cool completely.
Pour out red sugar crystals onto a plate. Scoop out 1 teaspoon size balls of cream cheese mixture. Mold into rough strawberry shapes, then coat each one in red crystals. Stick a single slivered almond in each candy for the stem.
Store in refrigerator up until serving and refrigerate any leftovers as well.
Recipe adapted from Southern Plate.
SKM: below-content placeholder
Whizzco for 12T