This story originally appeared at Goodfullness by Timothy Roberts.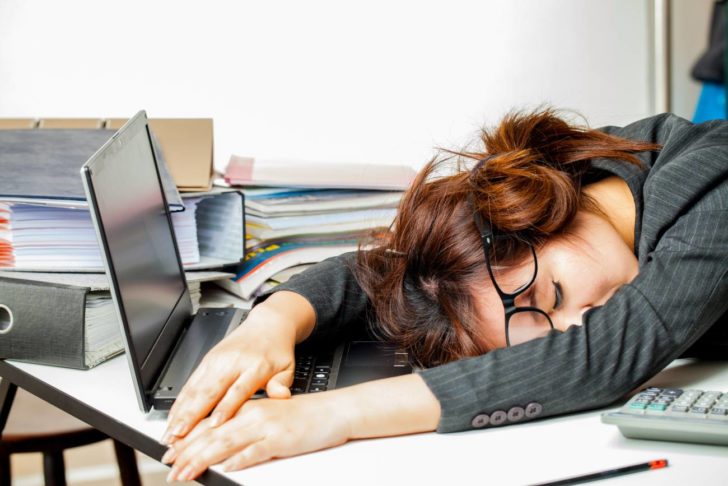 We live in a world that doesn't often give us the luxury of a good night's sleep. We tend to stay up late, get up early, and try to squeeze as much into our day as we possibly can. It's little wonder that many people tend to head for the nearest Starbucks on their way to work in an effort to give themselves a little motivation-in-a-cup (and again in the afternoon). Although this may work in the morning, it's best to flip the switch in the afternoons from java to a nap in the afternoon hours.
When you find yourself feeling sluggish and lacking focus at the office, what you really need is a nap. Taking short naps can help to improve your mental awareness, even if you're not getting enough sleep at night.
A 2015 study showed how naps boost the immune system and reverse the negative issues associated with a lack of sleep. Naps help us to refresh, even though getting eight hours of sleep at night is still preferable.
I know what you're probably thinking now, how can I take a nap at the office? After all, very few offices offer the option or are set up to accommodate naps. Trying to take a nap with your head on the desk is uncomfortable and you're not likely to get an "OK" to bring a pillow, mattress, and blanket to work either.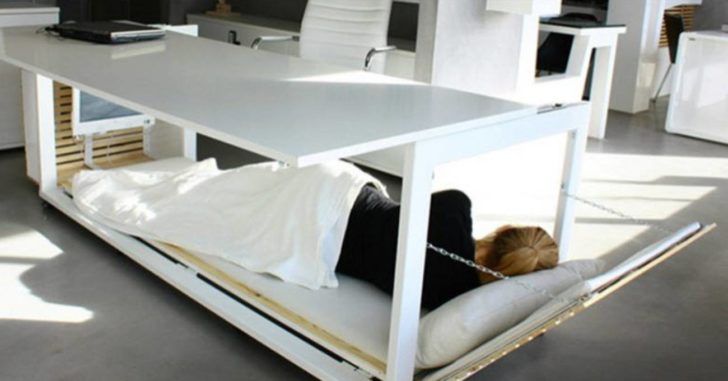 That's where Nancy Leivaditou, of Studio NL, comes in. She is a Greek designer who came up with a furniture design that finally solves this issue. She had a problem with alertness at work, so she decided to do something about it. In the end, a multi-purpose desk was designed that could change into a bed when activated. It even has a TV built in just in case you want to take a break without sleeping. This is more than something perfect for the office, you could even use it at home.
The furniture is 2 meters long and 0.8 meters wide. It is known as the 1.6 SM Of Life Desk. Unfortunately, you can't buy it yet but it won't be long before it's available.
The upper layer of the desk is lacquered wood and there is a mattress hinged on one side. The sides that would accommodate the head and feet have plywood, which can also be reclined.
It's not difficult to convert this desk into a nap station. You slide the top board backward and push up with a hinged mattress. Within a matter of moments, you have a perfect nap area for your enjoyment.
This may just be the perfect work desk but it also comes with a warning. Make sure that you set your alarm before taking a nap or you might just find that you are sleeping eight hours at the workplace!
SKM: below-content placeholder
Whizzco for 12T