This is a proposal that is sure to appeal to all those who are Middle Ages aficionados and even those who are not. We love a good prom proposal, so this time of year is always a fun one for us on social media.
The Ohio teenager that you are about to meet went viral for his proposal, which involved him getting all dressed up for the big moment.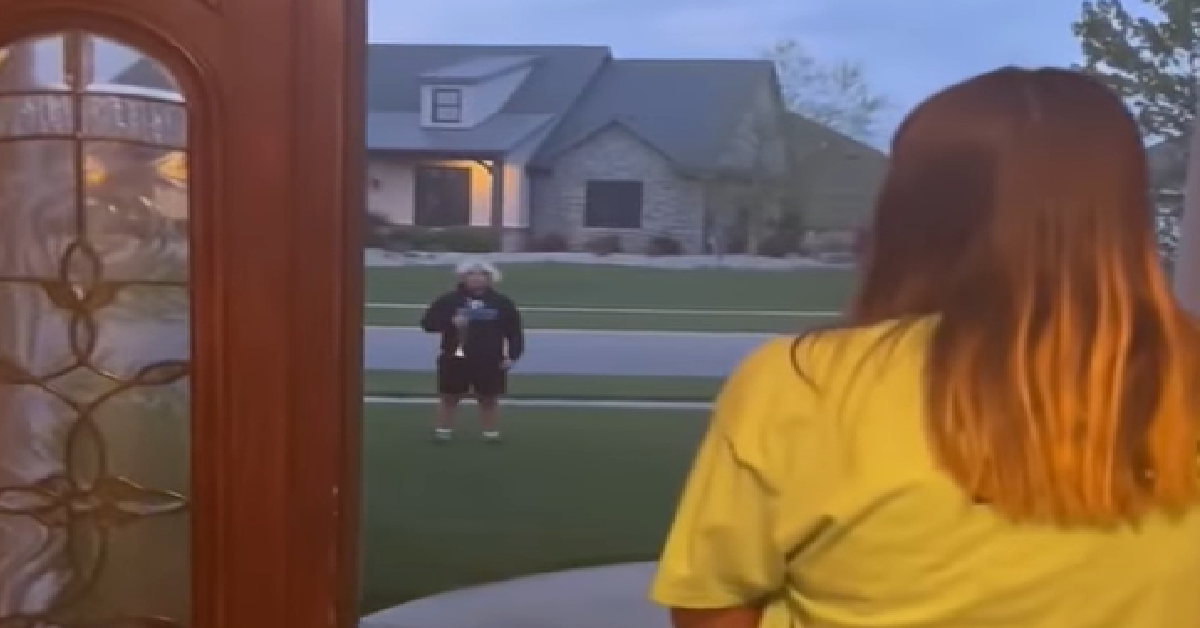 He was not in his tux, though. Instead, he dressed up like a prince and acted as if he was riding around with all of his knights.
Gavin Gillig is certainly an old school type of guy. Gianna Masterlasco, 17, is the lucky lady who was given the chance to witness this awesome proposal. Gianna's father, Patrick, was the one who was responsible for capturing this moment on video.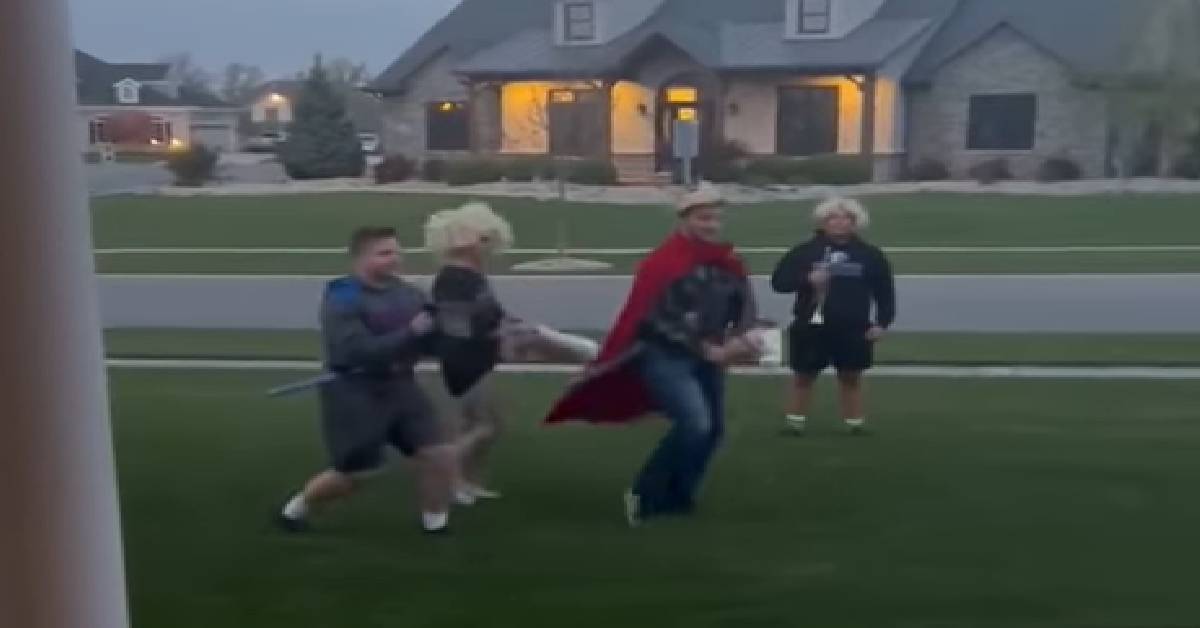 RJ Coldren is the friend who was tasked with blowing the horn to signal Gavin's arrival. You can tell that these boys put a lot of thought into the proposal and it is great to see them having so much fun with it. Gianna is seen laughing as she turns to her dad. They're listening to the clop-clop sound that is being made as they approach the home.
The attention to detail here is out of this world. Gavin has on a red cape and a crown, although it does not seem as if he was able to rustle up a horse in time.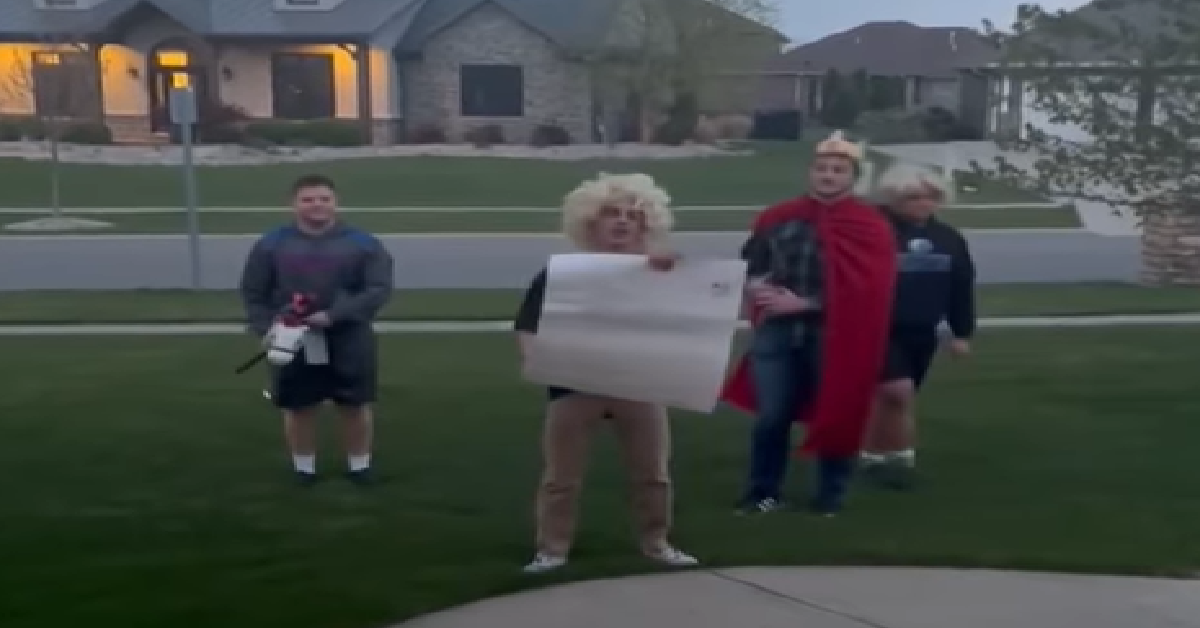 He is riding on top of a pole that has a horse's head, though, so at least he tried. Wait until you see what happens once the large piece of paper has been completely unfurled.
"Hear ye, Hear ye," one of Gavin's buddies intones, breaking out the best mock British accent that they come up with. "Sir Gavin Gillig, son of Sir Trevor Gillig, first of his name, destroyer of porcelain, tamer of the beast Chewbacca, slayer of the bucks and scourge of all those things that smell nice and clean. Cordially invites you, Miss Gianna Masterlasco, to the royal gala filled with fun fellowship and fellow acquaintances on 6 May 2023, the year of our lord," they continued.
https://www.instagram.com/reel/Crg8KW4Apqu/
Does Gianna say yes or no to this amazing proposal? We do not wish to spoil the big moment, so you are going to have to go ahead and check out this video for yourself! It is one for the ages (Middle Ages, that is….)
SKM: below-content placeholder
Whizzco for 12T