Life is full of questions, some of them being profound and others just curious. For example, we may spend hours contemplating the meaning of life, or perhaps, we may just wonder if the light goes out in the refrigerator when we close the door.
At times, we may have questions that come up out of the blue and we never even expected them to happen. That was the case recently when somebody was pondering the reason behind why some McDonald's restaurants only have a single arch.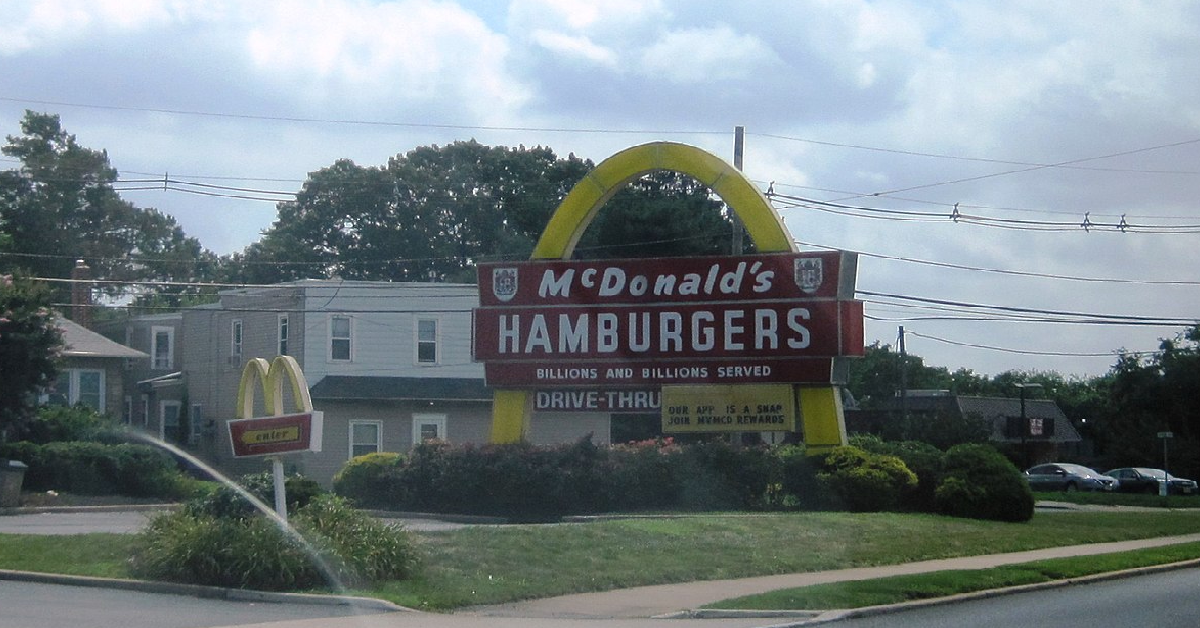 This may come as a surprise to you, especially if you live in an area where the golden arches form the shape of the letter M. It's something that we have been accustomed to seeing, both in small towns and along the highway.
Recently, however, TikTok was taken by storm when a now-viral video asked the question about why some of those golden arches are only a single arch.
It wasn't just on TikTok where this phenomenon was documented. People have been spying these McDonald's restaurants and posting them on social media, including on Twitter.
Although it may be unusual by today's standards, it turns out that it is not all that unusual according to McDonald's standards. At least that is the case when you take a look back a few years.
prior to renovation, this single-arched sign also featured an image of speedee, implying that this sign was crafted in tribute to the original single-arch design of mcdonald's restaurants (pictured right). their relation to this location in montrose, however, remains unknown. pic.twitter.com/jdlEDPETc5

— nonstandard mcdonald's (@nonstandardmcd) May 26, 2021
In 1953, architect Stanley Clark Meston was hired by McDonald's to create a design that would really work for the new restaurant. An NBC news article looks at the McDonald's website, saying that Richard McDonald felt that the roof of the building was too flat.
In order to offset the roof, he wanted to add some golden arches. Those arches were part of the structural design of the building, and a single arch would do the job. There was also another arch that was smaller that held up the sign.
https://www.instagram.com/p/CgrpLtzrz_p/
In 1962, things changed when McDonald's arches were branded. They registered them as a trademark and it was the double arch logo that we are all familiar with today.
Nobody is sure exactly how many of the single arch McDonald's restaurants are in existence. Perhaps that is why people are so quick to share them on social media when they find one.
It seems as if they are a popular road trip destination for many people who love the nostalgic feeling of those older restaurants. You can see why because McDonald's is the most popular and best-known fast food restaurant worldwide.
SKM: below-content placeholder
Whizzco for 12T