Colorful, flavorful, and definitely a repeat dinner.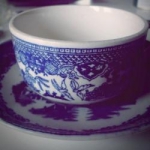 Rose Heichelbech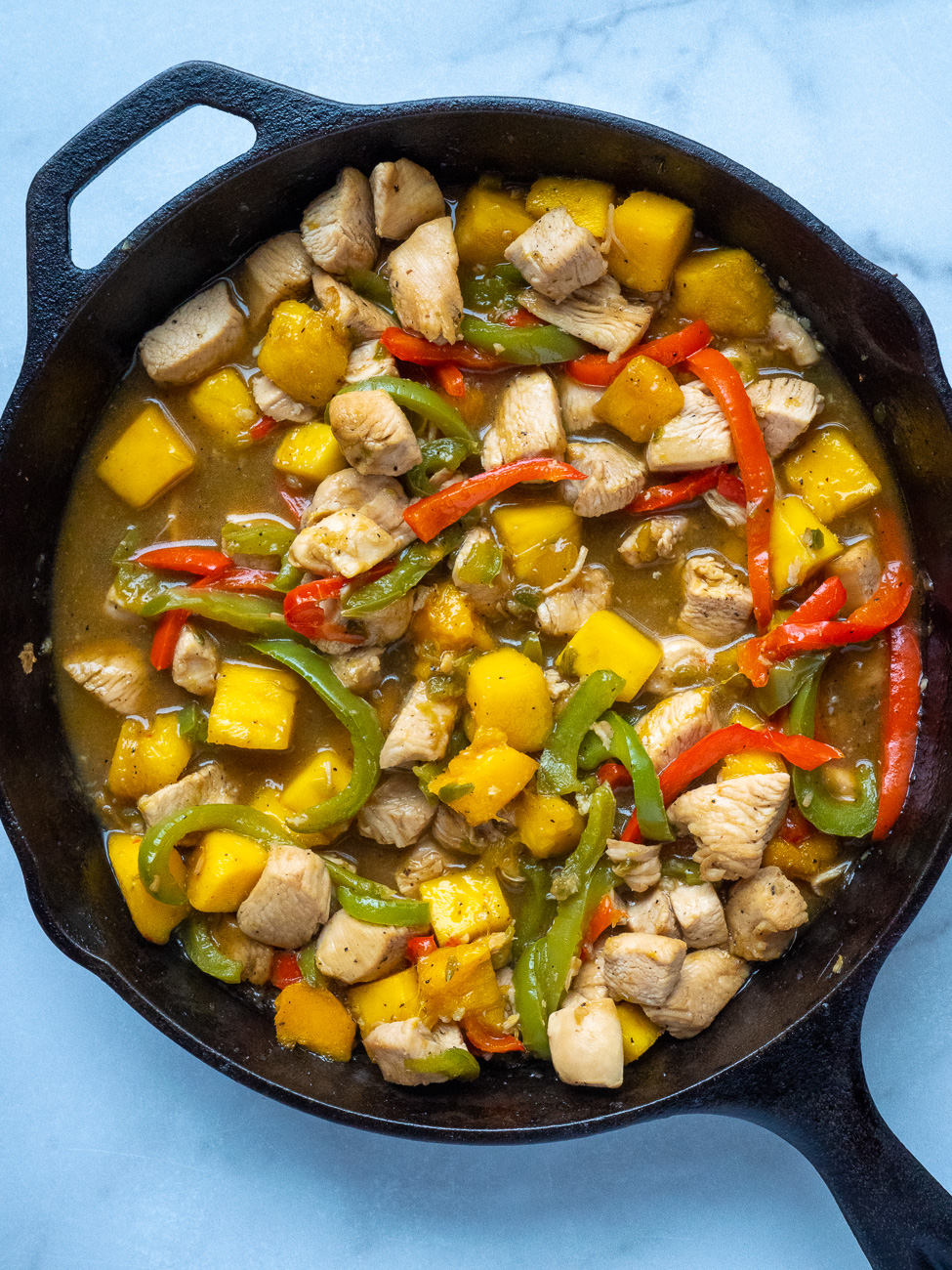 When it comes to winning flavor combinations there's something about fruit paired with poultry that's just so satisfying. Lemon and chicken go well together and we all know that cranberries and turkey are a home run. But, this recipe for mango chicken combines this delicate, tropical fruit with chicken and peppers for a sweet-and-savory taste experience that will have everyone asking you to make this dinner again and again.
The lively flavors of red and green bell peppers here add a lot to the dish, as does the addition of 1 jalapeño pepper. This doesn't add a ton of heat, but of course you can leave it out if you want a milder flavor.
Add this to your cooked chicken along with some honey, soy sauce, rice vinegar, garlic, and ginger for a very bright sauce. To make this gluten-free simply use a rice or coconut substitution of soy sauce. Even the slightly-sweet coconut versions won't affect the flavor here since the honey and mango already add sweetness to the dish.
Then comes the most special ingredient of the whole recipe: fresh mango chunks. Fresh is the only way to go for this dish as frozen and thawed mango pieces will simply be too mushy and not the right flavor. Don't get me wrong- I usually keep some frozen mango on hand for smoothies and I think it's great for times when you can't get fresh mango. However, for a recipe like this one the frozen just doesn't compare to fresh.
To select ripe mangoes at the grocery gently push the stem end of the fruit. It should yield slightly and it should have that signature fruity mango scent when you sniff it.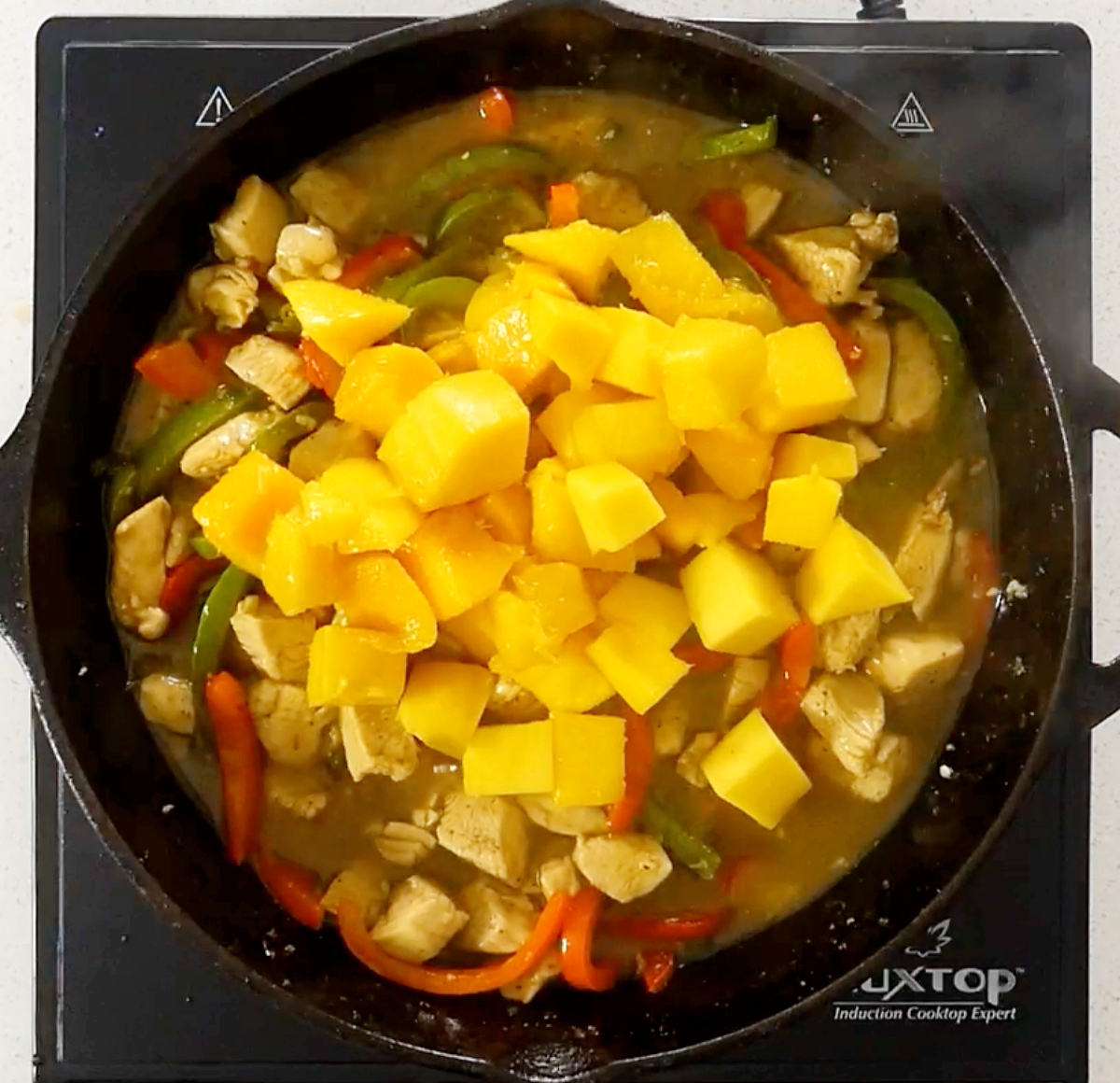 The mango only gets cooked with the other ingredients for a minute before you take it off the heat and serve over rice topped with some chopped green onion. Gkiven the short cooking time there's not much chance for the mango to become mushy.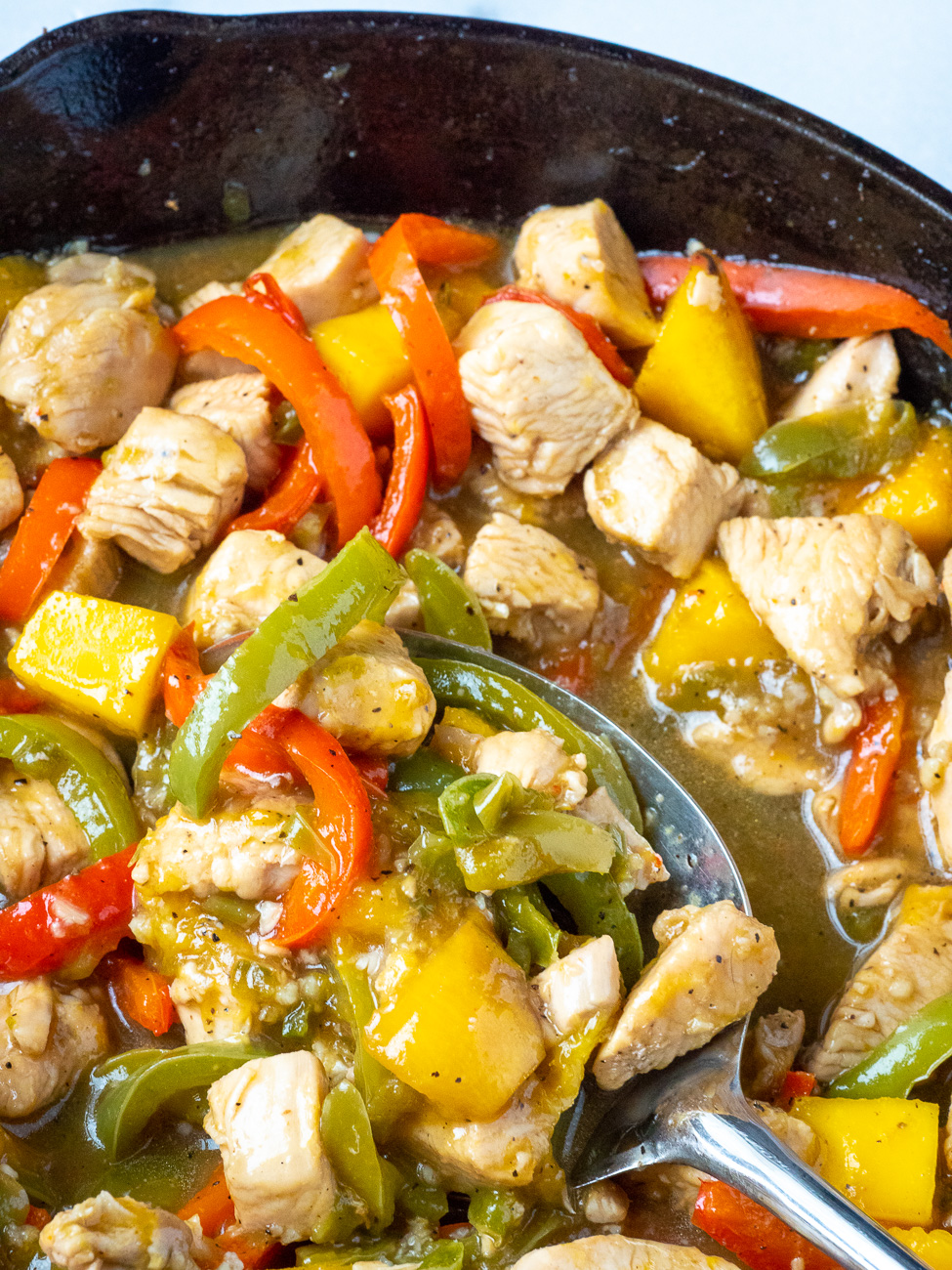 This vibrant recipe is a great way to "eat the rainbow" and it packs so much flavor into each bite that your mouth might be a little sad when dinner's over. Oh well, that's what recipe boxes are for!
Mango Chicken
Serves 4
20m prep time
33m cook time
729 calories
Ingredients
1 1/2 cups long-grain white rice
1 tablespoon vegetable oil
1 pound boneless skinless chicken breasts cut into 1 inch pieces
salt and pepper to taste
1 green bell pepper, thinly sliced
1 red bell pepper, thinly sliced
1 jalapeño pepper, diced
1 teaspoon minced garlic
2 teaspoons minced fresh ginger
2/3 cup chicken broth
2 tablespoons honey
2 tablespoons soy sauce
2 tablespoons rice vinegar
1 tablespoon cornstarch
2 ripe mangos, peeled and cubed
1 green onion, chopped
Preparation
Prepare rice to package directions. While rice is cooking heat vegetable oil over medium-high heat. Add chicken to a large skillet or Dutch oven and then season with salt and pepper. Cook for 4-6 minutes or until each piece is slightly seared and is cooked through.
Add peppers and cook for 4 minutes. Whisk together broth, honey, soy sauce, vinegar, and cornstarch. Whisk until no lumps remain. Add liquid to pan along with garlic and ginger. Cook for 1 minute before adding in mango chunks. Remove from heat and add salt and pepper to taste.
Serve over rice and garnish with green onion.
Recipe adapted from Dinner at the Zoo.
SKM: below-content placeholder
Whizzco for 12T