Kimberly Waterbury and her 95-year-old mother, Dottie Schneider from Indiana have the most amazing story to tell.
They decided that they were going to head to Alabama's gorgeous Orange Beach this October for a much-needed vacation. The mother and daughter stayed for a week, but there is more to the story than a mere mother/daughter vacation excursion.
They formed a special connection while they were down there and you won't be able to believe it….until you see it.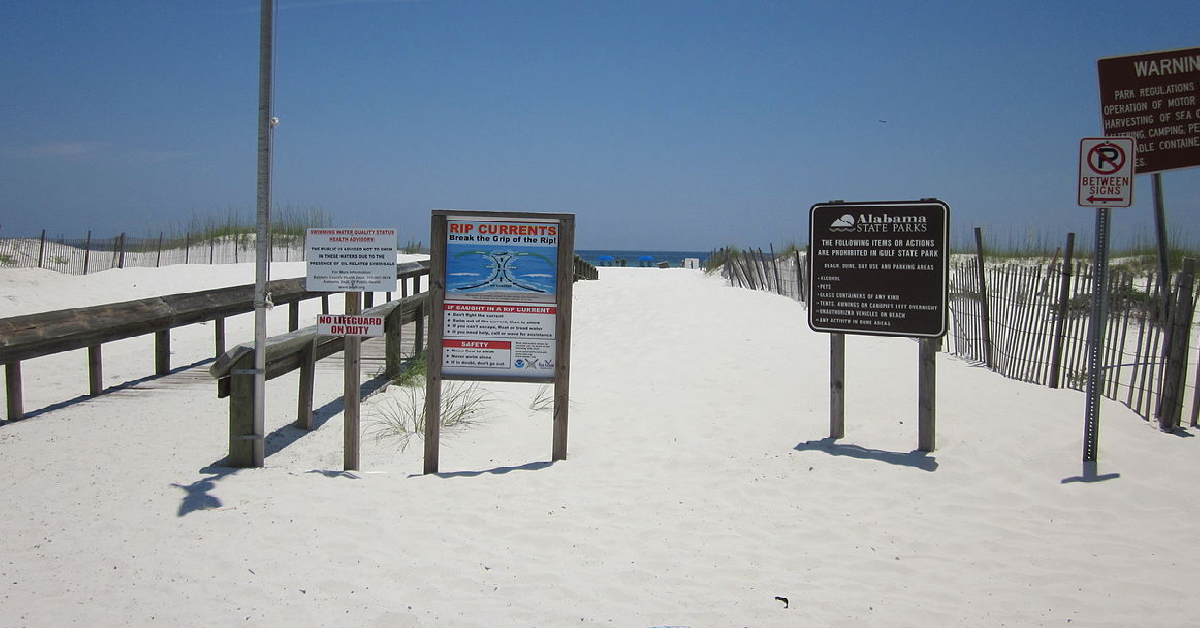 Since Dottie relies on a wheelchair, it is hard for her to get around as easily as she would like. Her family was having a hard time getting her out of the condo that they were staying in. As expected, the beach is very hard to navigate for someone in a wheelchair.
In most instances, this family would have to grin and bear it. Shane Martin, the lifeguard on duty, had other ideas. He pulled up next to them on an all-terrain utility vehicle. He did not want to see them struggle any longer. From there, he helped Dottie into the vehicle and made sure that she got to the beach and into a chair without incident.
https://www.facebook.com/OrangeBeachSurfRescue/posts/238990714921534
Dottie was driven to the family's beach spot, where their umbrella and lounge chairs were waiting. Shane was not done there, either. He even picked up Dottie and carried her out of the vehicle.
He wanted to make sure that she was fully comfortable and his efforts were definitely appreciated by the family. This man went above and beyond to make sure Dottie had a wonderful vacation.
https://www.facebook.com/photo/?fbid=238990474921558&set=pcb.238990714921534
https://www.facebook.com/photo?fbid=238990544921551&set=pcb.238990714921534
This routine was repeated every day for the entire week, as Orange Beach lifeguards met Dottie and her family to assist her when she was ready to head to the beach.
As if this were not enough, the lifeguards were even escorting her back to the condo at day's end. This is one of the most heartwarming stories that we have seen in some time.
https://www.facebook.com/photo?fbid=238990498254889&set=pcb.238990714921534
"We are forever indebted to the guys with Orange Beach Surf Rescue," Waterbury said in an interview with AL.com. "They made my mother feel special. She was not made to feel like she was a burden on anybody," she continued.
Kimberly said that the family would attempt to tip the lifeguards for their assistance and they would refuse the money each and every time. "All the pay we need is watching her smile," they told her.
SKM: below-content placeholder
Whizzco for 12T