While banning kids from weddings is controversial, some people are in favor of this form of discrimination. When this bride decided that she did not want any kids at her wedding, there was no crying at all.
Typically, this would be the part where people started to argue with @ashleeyLaam on TikTok.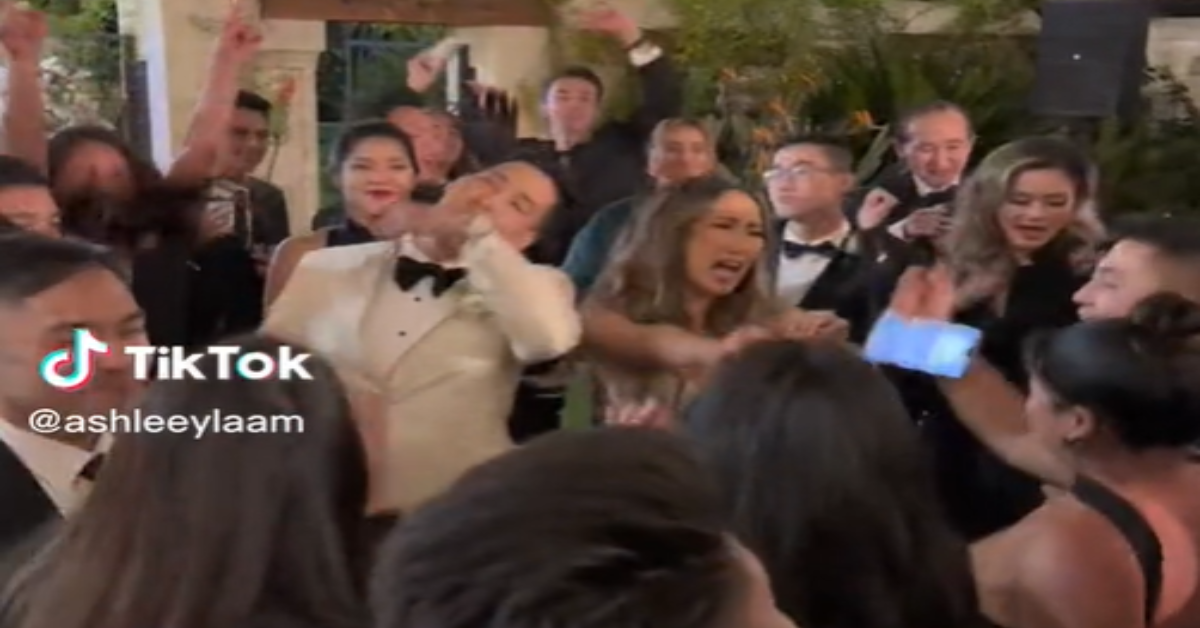 The caption that she placed on the video says it all. "POV [point of view]: You have no kids at your wedding," she wrote, as she posted a clip of her and her husband happily dancing.
From there, the clip cuts to the invitation that the couple sent out. They made their ambitions abundantly clear. The couple wanted an "adults-only ceremony & reception." Kudos to them for spelling it out.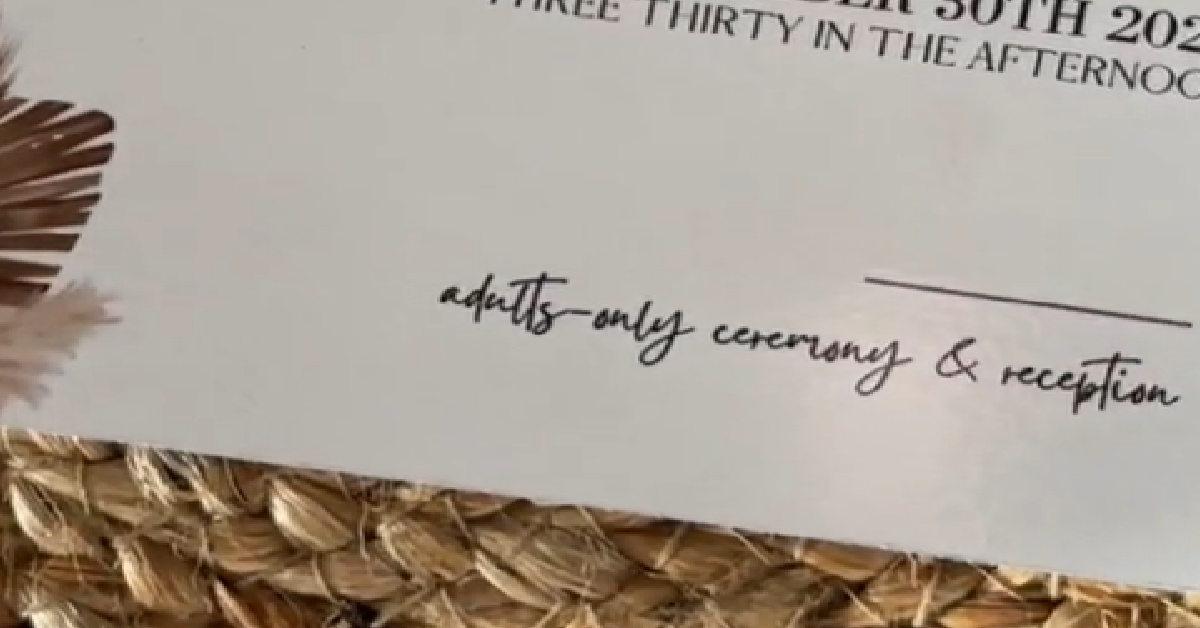 It is nice to see a couple that is willing to stick to their guns on this stuff, too. They were happy to explain themselves in the clip as well, letting everyone know that "while we love your kids, our wedding will be an adults-only (18+) event due to space and budget constraints." The honesty is very refreshing in this day and age.
Guests were told to "ake a night off and celebrate with us!" which we also love the sound of. Every parent loves their child but sometimes, you just need to blow off some steam with your fellow adults.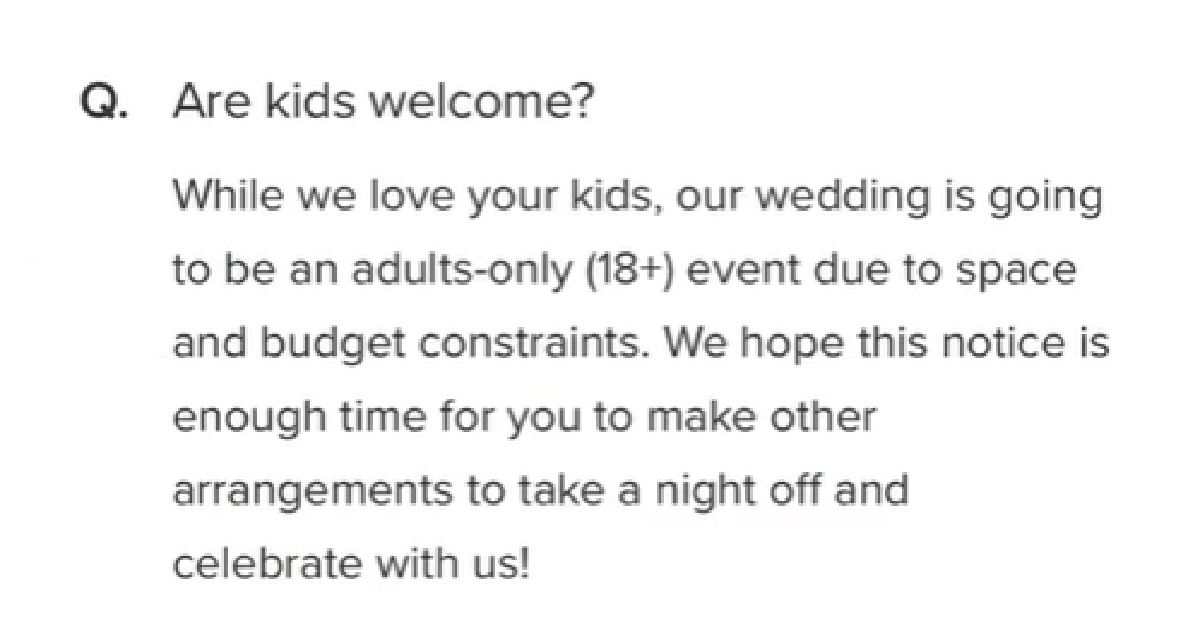 The bride's decision was received with open arms, as it should have been. T"heir wedding, their choice, if you don't like it, don't go. Simple," said one viewer.
We could not agree with them more. If you want to have a wedding with children in attendance, you are more than welcome to do that on your own time.
Every couple should have the wedding that they want, without having to worry about anyone else's thoughts or opinions.
SKM: below-content placeholder
Whizzco for 12T