Even if you are not someone who considers themselves to be an expert chef, you probably have a go-to dish that you use to wow your friends and loved ones. Joanna Gaines is here to share hers and it is every bit as awesome as you would have imagined. Her go-to dinner idea contains a variety of cheese balls and she is sharing how to make them with the rest of us.
The recipe was shared during a recent episode of Magnolia Table.
"Cheese is a staple in the Gaines household," she said. Ours, too, Joanna. Ours too.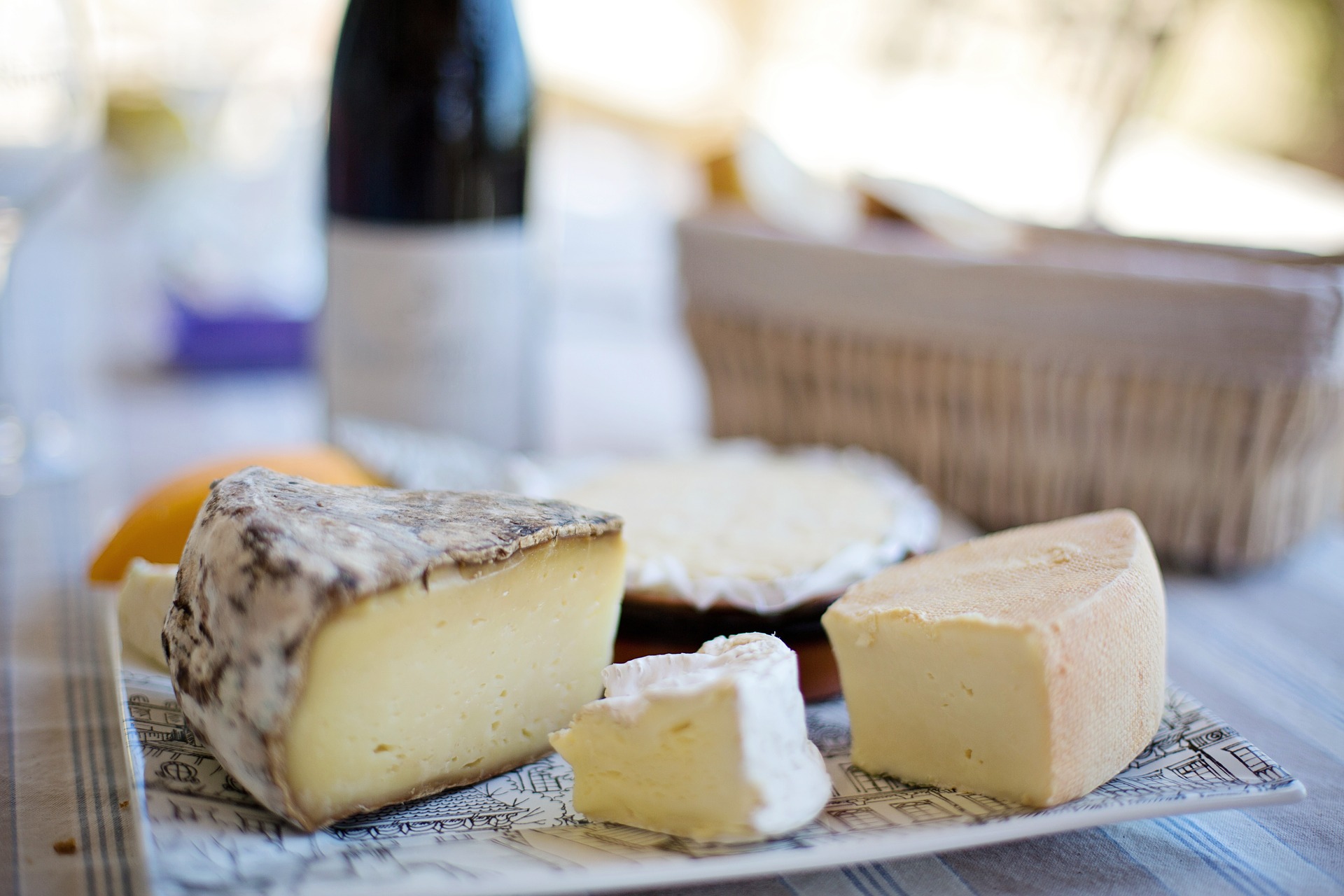 During the holiday season, Joanna says that these cheese balls are always out in her household. The same cheese mixture from the video is used and Joanna says that she uses an ice cream scoop to make the process easier.
"If your kitchen isn't messy, you're not having fun" is her motto. Once the cheese is ready to roll (see what we did there?), Joanna rolls it around with her hands. She is definitely not worried about having to clean up all of this mess afterward. That's when you know the food in question is about to be good.
After the separate balls of cheese have been formed, there are all sorts of different toppings to choose from. Joanna selects chopped walnuts, pepper, and fresh chopped parsley.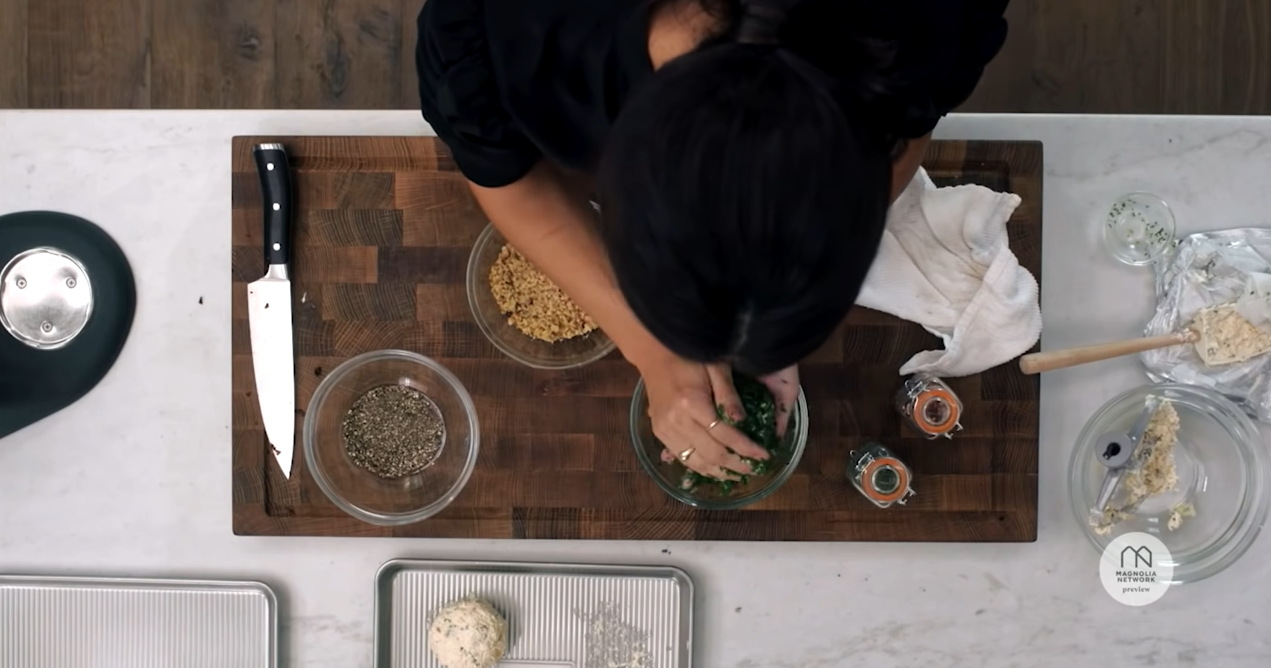 If you are in need of helpful tips and pointers to keep your toppings fresh, Gaines has you covered.
Those who are chopping parsley or other herbs can simply wet a paper towel and put it on top of their bowl. Leave the paper towel draped over the bowl during the preparation process.
The pepper is chosen by Joanna as a means of cutting down on the creamy taste of the ball of cheese, which is a nice touch.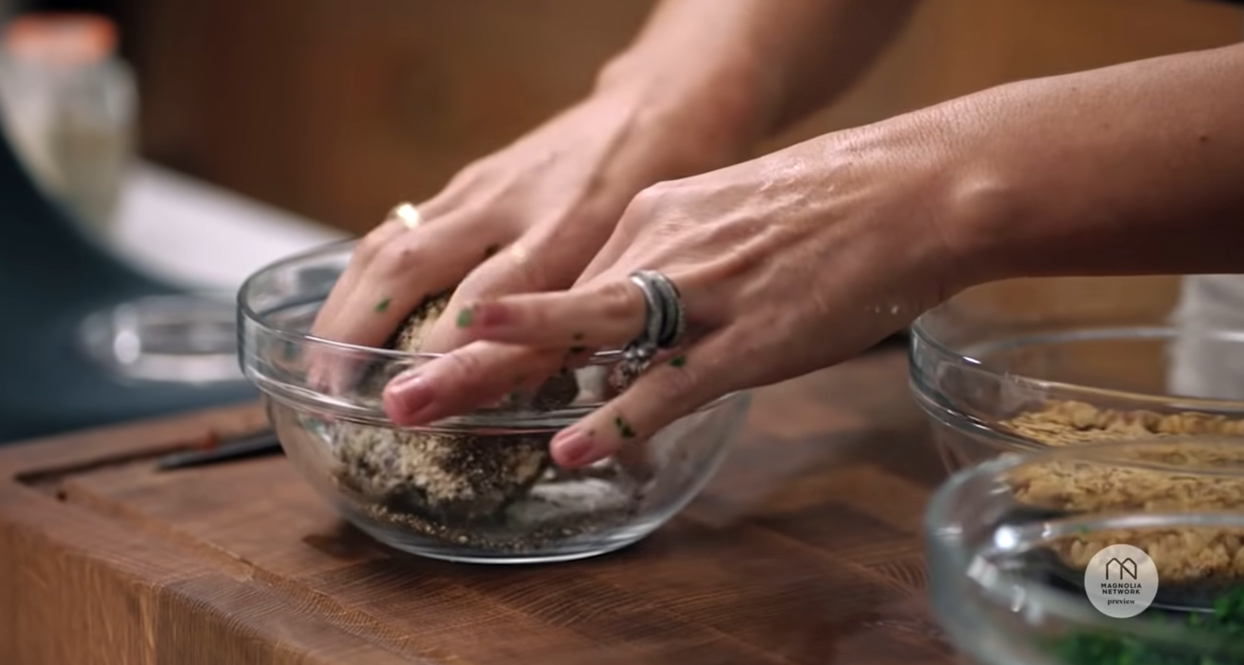 As soon as the cheese balls have been coated with your toppings of choice, they can be placed in the fridge. Some may decide to put them in the fridge for 3 to 4 hours and others might want to keep them in there overnight.
If you are looking for the perfect idea for your Super Bowl spread, here you go! Cheese is the ultimate snack and Joanna is helping us take things to the next level.
SKM: below-content placeholder
Whizzco for 12T