Sneak a few extra servings of vegetables into tonight's dinner with this amazing recipe!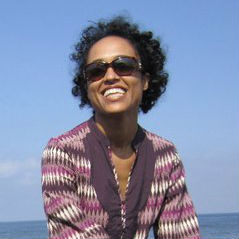 Sarah Cool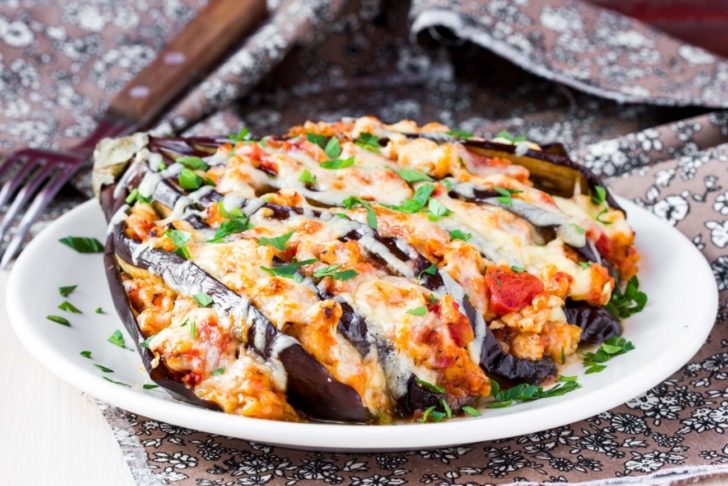 This is a dish that is sure to wow your family or dinner guests, and rest assured, our eggplant fan looks as good as it tastes! If you've never done much cooking with eggplant we highly recommend giving it a try. It is a "meaty" vegetable that roasts beautifully and offers heartiness to any dish. Eggplant can be dressed up in any number of combinations and goes will with a wide variety of cuisines – Italian, Greek, or Mexican – making eggplant super versatile.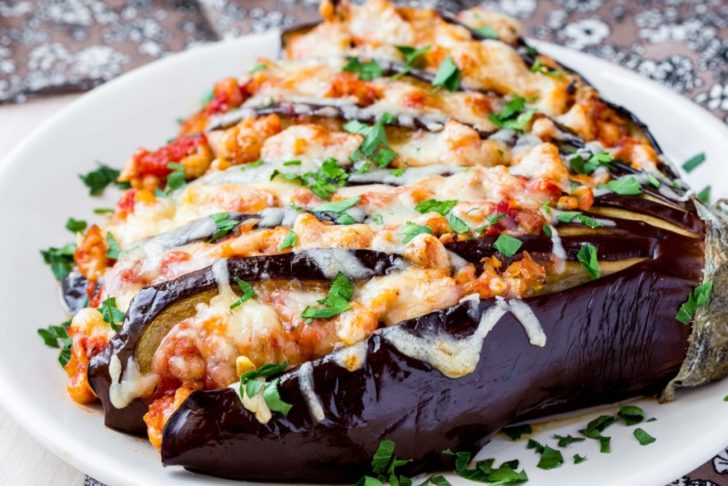 The eggplant does need a little preparation time. When roasting, eggplant will release a lot of its juices, so to avoid a soggy mess, take a few minutes prior to roasting to salt the eggplant in order to expel some of those juices. Other than that little bit of prep, this recipe comes together fairly quickly and then the oven does the rest of the work! We love this because it's a sneaky way to get the family to eat more vegetables; including the eggplant, we've got corn and white beans which add sweetness and texture. To add a little richness, finish roasting with a generous topping of cheese that will melt and crisp into major mouthwatering deliciousness. We hope your hungry crowd enjoys this dish as much as ours does!
Italian Eggplant Fan
Serves 4-6
1 hour, 30 minutes
Ingredients
1 pound ground sweet/mild Italian sausage removed from casings
1 eggplant
1 cup shredded Italian 3-cheese blend
1 (15 oz) can corn, drained and rinsed
1 (15 oz) can cannellini beans, drained and rinsed
1 (15 oz) can crushed tomatoes, drained
3 cloves garlic, minced
Olive oil
Salt and pepper
Fresh basil, chopped, garnish
Preparation
Holding the stem of the eggplant, make ½-inch vertical cuts, making sure to not cut through the top of the eggplant. Season with salt and set aside in a colander to drain eggplant of its fluids, 30 minutes.
After 30 minutes, use a paper towel to dry the eggplant, then place on baking sheet brush with olive oil.
Preheat oven to 350°F and grease a baking sheet with non-stick spray.
Sauté sausage in a large pan or skillet over medium-high until crumbled and browned, then add garlic, corn and cannellini beans, and crushed tomatoes.
Reduce heat to medium-low and continue cooking for for 5-10 minutes; season with salt and pepper. Remove from heat.
Use a spoon to fill spaces in the eggplant with the meat and vegetable mixture then roast in oven for 45 minutes.
After 45 minutes, top eggplant with Italian cheeses and return to oven to finish roasting, 10-15 minutes or until eggplant is softened and cheeses have started to brown.
Serve warm and topped with chopped fresh basil. Enjoy!
Recipe adapted from Delicious Meets Healthy
SKM: below-content placeholder
Whizzco for 12T