This story originally appeared at InspireMore.
Ever since Leo Downs was born, his trusty canine best friend Mellow was by his side.
Leo's parents Chris and Katie Downs of St. Louis, Missouri, adopted the dog when he was just a puppy. Mellow was their devoted companion for 13 years, watching over Katie during her pregnancy with Leo and then taking on caretaker duties for Leo after he was born.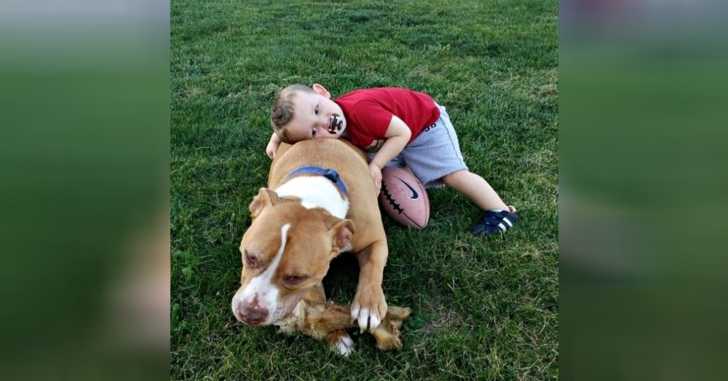 Leo and Mellow soon became inseparable.
"Anywhere Leo was, [Mellow] was sure to be right next to him," Katie said. "We graduated Leo to a bunk bed earlier last year and guess who got the bottom bunk? You guessed it, Mellow did."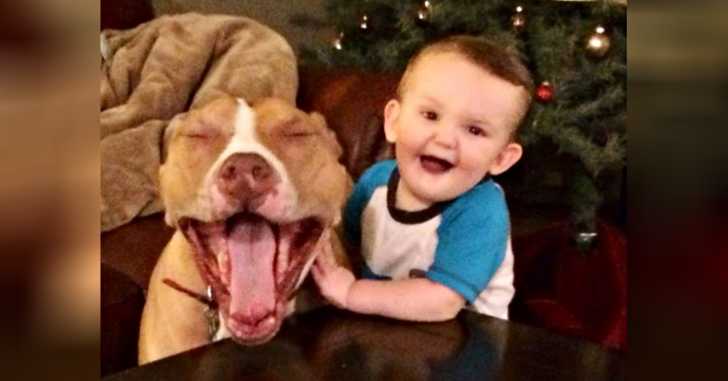 "He truly loved us [and] everyone he met and he exemplified the definition of a top-notch dog," said Katie "My husband took him everywhere! It's a rarity that you know my husband and not know Mellow."
Sadly, the Downs family lost Mellow to natural causes in the winter of 2019. They deeply grieved the loss of their friend, but no one was as upset as 6-year-old Leo.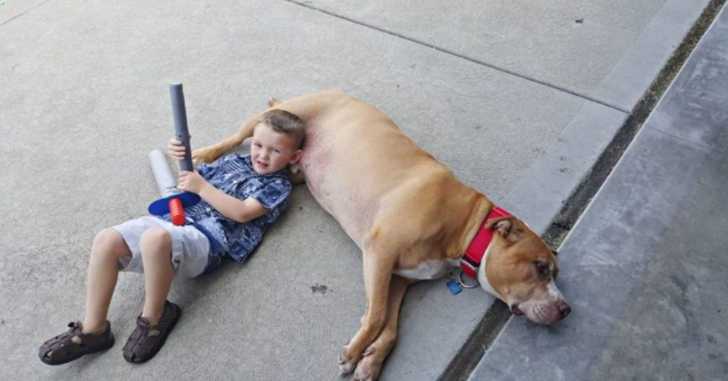 As they worked through their grief, the Downs family decided not to get another dog for a while. Leo, however, was not on board with the "no more dogs for a while" policy.
"He kept saying, 'Mom, I want another dog!'" Katie explained. "And then, like every other child, he went to Dad begging for the same thing." One day, Katie was browsing the Stray Rescue of St. Louis's Facebook page when she saw a photograph that made her stop in her tracks. There was an adoptable dog on the page named Nutty Buddy, and he was the spitting image of Mellow as a puppy.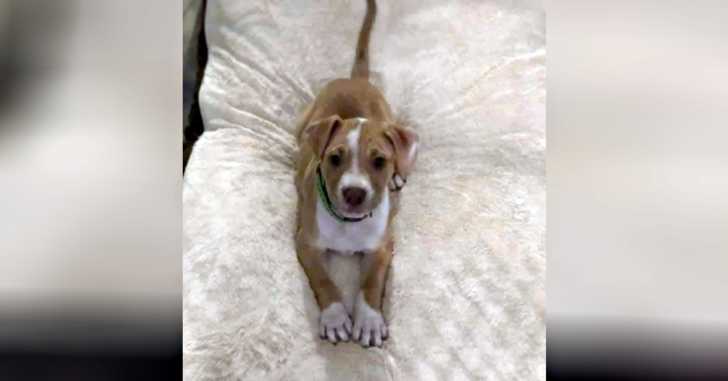 Nutty Buddy was just over 9 weeks old and looking for his forever home. Katie immediately rushed to show Chris, who was also blown away by their resemblance.
"He quickly said, 'Put in an adoption application for him! I have to meet him!'" Katie described. She did so at once, and once their application was approved they decided to make the adoption a surprise for their heartbroken little boy. The crafty parents told Leo they needed to stop by the shelter to drop off some donations, but instead, he was about to get the best surprise of his life!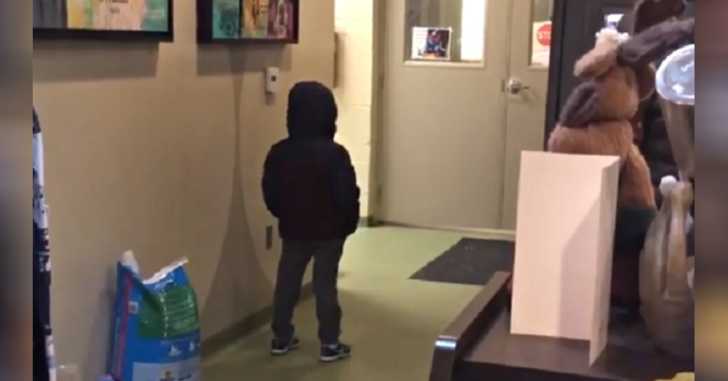 As Leo stood waiting for his parents to finish up, a staff member at the shelter began to secretly record the moment. You can hear Leo's reaction before you see it — the second Leo sets eyes on the squirming puppy in the technician's hands he bursts into loud tears!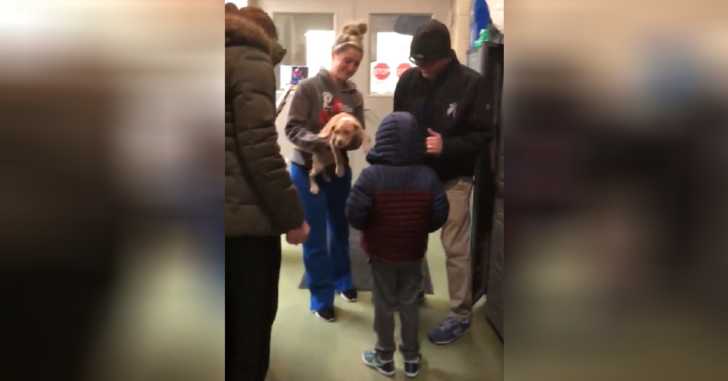 The child was completely overwhelmed by the sight of the puppy, and when he realized that this dog was for him he simply couldn't handle it! He kept returning to his father for a reassuring hug as his cries fill the small hallway. Rest assured, his mom says those were definitely tears of pure joy!
"It was an incredible moment for our family and I'm happy that we were able to capture this special moment," Chris Downs said.
Leo's mom echoed the sentiment when she shared a picture of Nutty Buddy on his way to his new home. "The best experience ever!! You guys made our day but more importantly, you made our son Leo's day in helping surprise him with Nutty Buddy! Thank you!" she wrote on Facebook.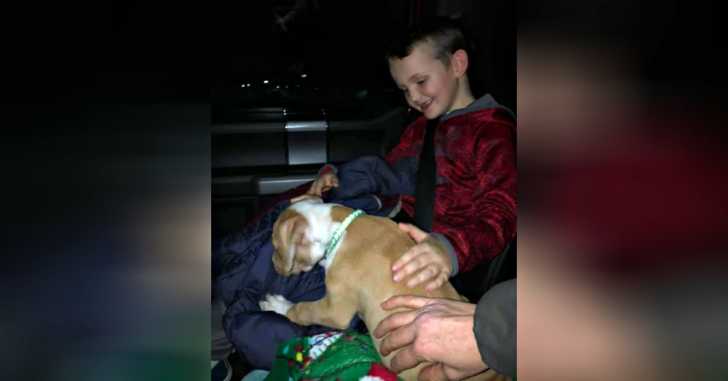 We can feel the love! We're certain that Nutty Buddy is going to fit right in with his new family. Animals add so much joy and emotion to our lives. This is a wonderful reminder to cherish every second we have with them!
Watch Leo's emotional first meeting with his new best friend in the video below, and don't forget to share this heartwarming moment with others.
https://www.facebook.com/plugins/video.php
SKM: below-content placeholder
Whizzco for 12T