This story originally appeared at InspireMore.
It's a tough world out there, so one simple act of kindness can make all the difference.
The first day of school can be stressful for many students, and for 8-year-old Connor Crites of Wichita, Kansas, the day got off to an especially rough start. Connor is on the autism spectrum, so large transitions like these often make him feel overwhelmed.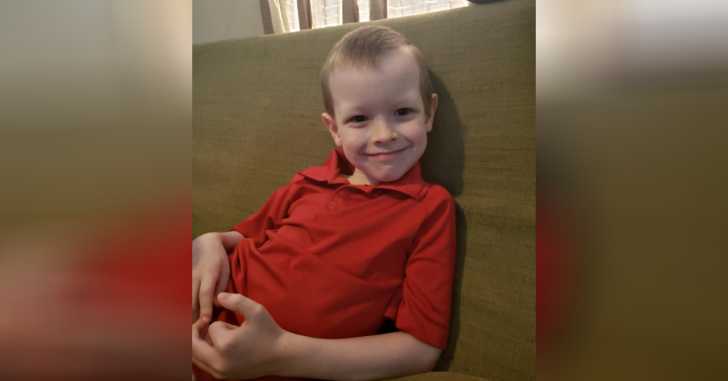 As Connor and his fellow second-grade classmates gathered at Minneha Elementary School, the change of routine and sea of new faces was a little too much. Leaving the group of playing children, Connor retreated to a corner, curled into a ball, and began to cry.
Christian Moore, another 8-year-old, was starting second grade that day too. When Christian spotted the other boy having a hard time, he didn't turn away — instead, Christian walked straight over and literally extended a hand of friendship.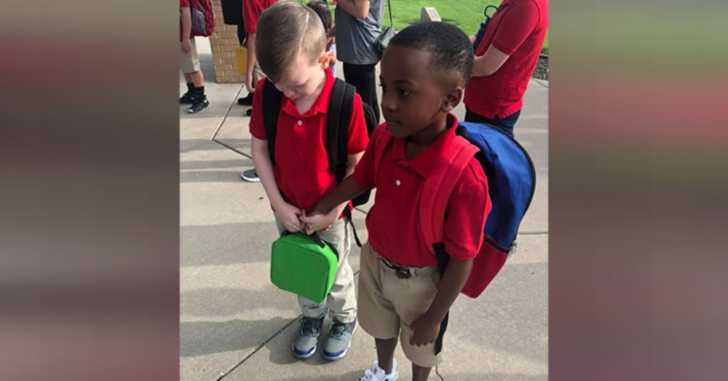 Christian's mother Courtney Coko Moore happened to be at the school that morning. As she watched her son approach the crying child and take his hand, her heart swelled with pride and love. She snapped a picture to capture the sweet moment.
"He grabs his hand and walks him to the front door," Courtney explained. "The rest is history. They have an inseparable bond."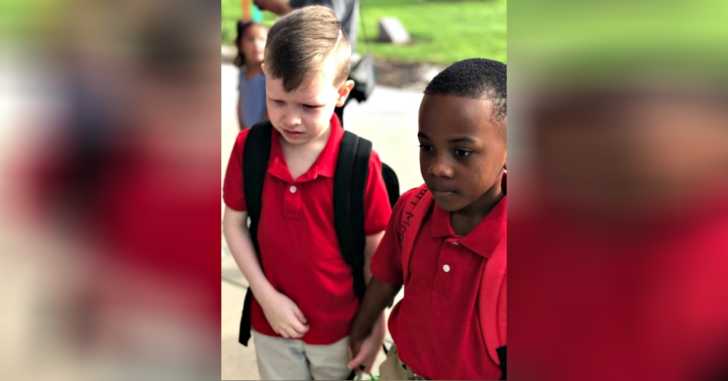 Courtney's sweet photograph soon went viral. Before long a woman named April Crites, Connor's mother, saw it. As a mom to someone with autism, April often worries about how her son will be treated. Just knowing sweet people like Christian are out there helped her feel better about sending him into the world.
April quickly wrote to Courtney to express her gratitude and let her know about Connor's autism. Connor's grandmother also reached out to say thank you to the Moore family.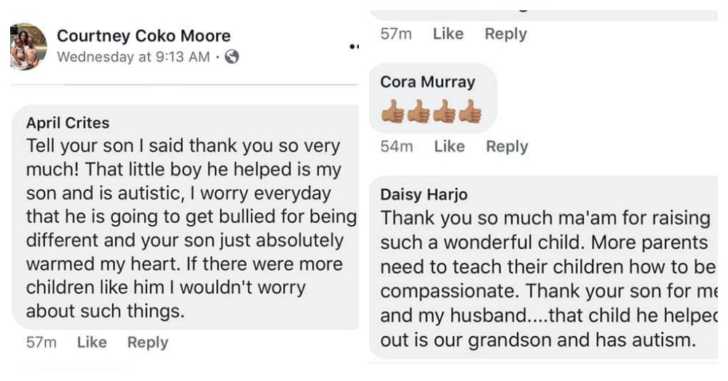 Both Courtney and April hope this picture serves as a reminder to all their fellow parents. "It doesn't matter color, it doesn't matter gender, it doesn't matter disability, it doesn't matter anything," April said. "Just be kind, open your heart. It's what we need in this world."
The boys were unfazed by their photograph going viral, but so many people around them have been deeply touched. The message of this story is incredibly simple but absolutely crucial: be kind. Christian saw someone in pain and made the decision to help in whatever way he could. We can all learn a lesson or two from these 8-year-olds.
Please share this story to spread the word and encourage people to look out for each other!
SKM: below-content placeholder
Whizzco for 12T