"What is the cause of the mold that is growing on my roof and how can I remove it?"
"How can I keep it from returning once it has gone?"
These are all questions that many homeowners find themselves asking at one point or another.
If streaks and black mold-esque stains start to appear on the roof, this is a sure sign that you are dealing with moss and/or algae.
This issue is commonly found in homes that are suited in warmer, more humid climates. If this problem is taking place right now, you don't have too much to worry about. It's only problematic from an aesthetic standpoint, but the roofing itself will not have any damage. While you can replace all of the shingles, this is a fix that only makes sense if the shingles are already worn out.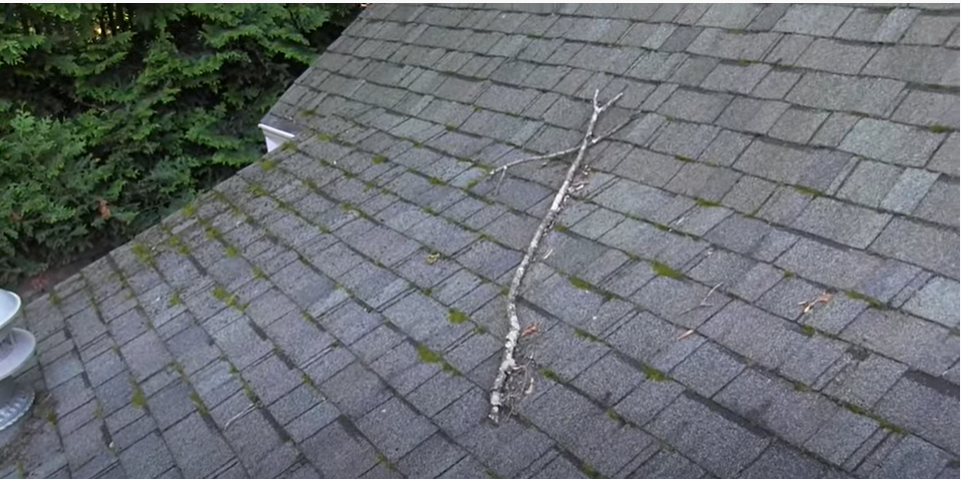 You can also purchase roofing that has been laced with copper granules that are lethal to the moss and algae. Others may decide to use a pressure washer to handle the problem, but that can cause damage to the roof. The least expensive and least time-consuming solution is to wipe the roof down with a spray wash solution of 50% water and 50% bleach.
Wet the foundation plantings down when you are ready to get started and take a moment to rinse the roofing down with clean water when you are done.
To keep the issue from repeating itself, install 6" copper or zinc strips. They'll need to be placed beneath the row of shingling that is closest to the peak of the roof. You will want to make sure that you are leaving a couple of inches of the lower edge exposed, which helps when it comes to directing the algae-filled raindrops away from your roof.
If you take a closer look around the roofs in your neighborhood, you are sure to notice a certain copper gleam on the nicer homes. That's because they have used these strips to permanently flush the stains away.
Moss buildups can be removed just as easily. Simply brush it off first, and then use the bleach/water solution suggested above.
You can restore your roof to its former beauty without having to resort to any expensive contracting work. Check out the video tutorial by A Concord Carpenter / ToolBoxBuzz for further instructions and details!
SKM: below-content placeholder
Whizzco for 12T