In a perfect world, we would be much more well-rested. Unfortunately, the insomnia struggle is real and so are our eye circles. Since we live in the real world, we need the right solutions. That's what makes this tutorial such a special one. As someone who has battled with these cumbersome circles for some time now, let me tell you…..it works!
When the awesome powers of cosmetics and Internet tutorials combine, there is no telling what we can achieve. The best part of all? No one will ever even know that you have been dealing with eye circles. It can stay our little secret. We cannot take all of the credit for this amazing hack, though. Deepica Mutyala is providing a helpful demonstration for anyone who needs a few pointers.
Some might be saying that they do not need to worry about such frivolous things because we are all stuck inside anyway. There's something to be said for taking the time to doll yourself up regardless of the current circumstances. It makes me feel a bit better when I actually take the time to still get out of bed at a decent hour and do my makeup.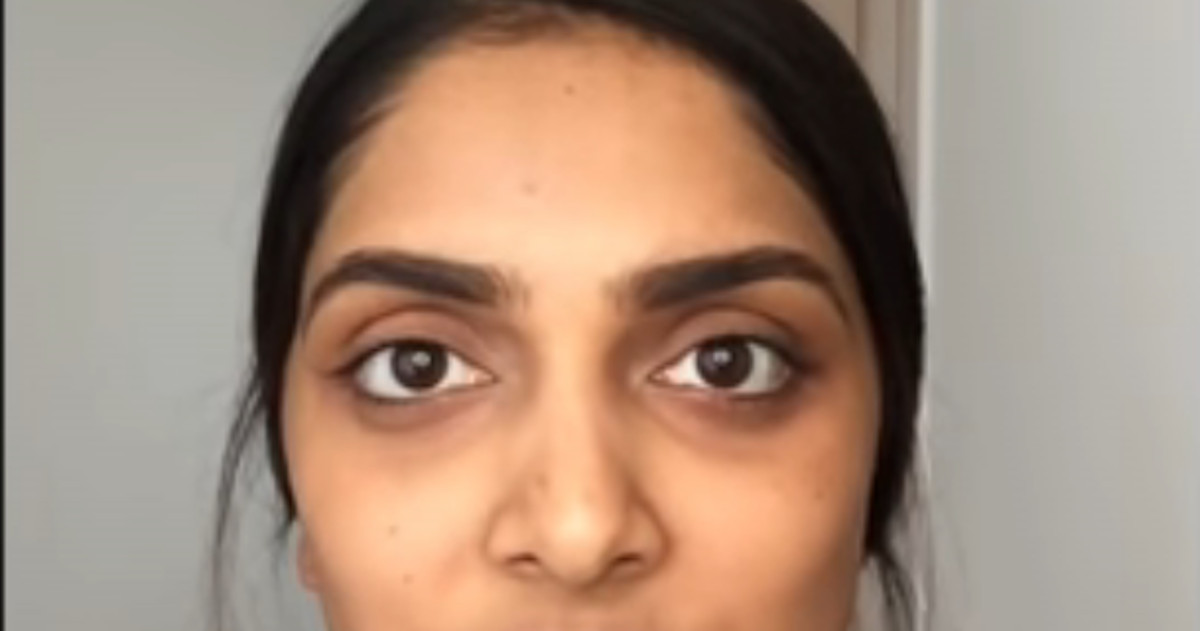 Even if you're only heading to the living room, these small steps make a world of difference. It's too easy to fall into the trap of wearing sweatpants all the time and not caring about your personal appearance. In most instances, there is no one there to judge. Unfortunately, there's always an errand to run and a face mask can only cover up so much.
To be honest, I would need a ski mask in order to properly hide these circles! All jokes aside, it feels good to have access to a helpful tutorial that finally delivers as promised. There are so many charlatans out there who claim to have the best hack or the perfect technique. Cut to a few minutes later and you're just annoyed that you even gave them a click.
No such troubles here! Give Deepica Mutyala the chance to walk you through it and I promise it will be well worth your while. Please be sure to let me know how this makeup tutorial works out for you. If you are anything like me, you are going to be singing Deepica's praises in no time at all.
SKM: below-content placeholder
Whizzco for 12T