Thanksgiving is right around the corner. It is definitely going to look a lot different this year given the current COVID-19 pandemic. But whatever we may end up doing this year – whether it's celebrating with our household, a few socially distant family members, or completely on our own – we can assume that there will be a turkey. A Thanksgiving table is not the same without a roast turkey as the center of the meal. While roasting the turkey is a whole process unto itself, it's something that most of us have come to perfect in our own ways.
But what about carving a turkey? I'm always more than happy to cook a whole turkey, that is the easy part. What I struggle with is cutting it up without it looking like it's been hacked apart by a chainsaw. Or worse, being unable to carve into certain portions of it, like the wings or legs. However, if you struggle to carve a Thanksgiving turkey, below are some helpful tips so you can get your cleanest cut yet.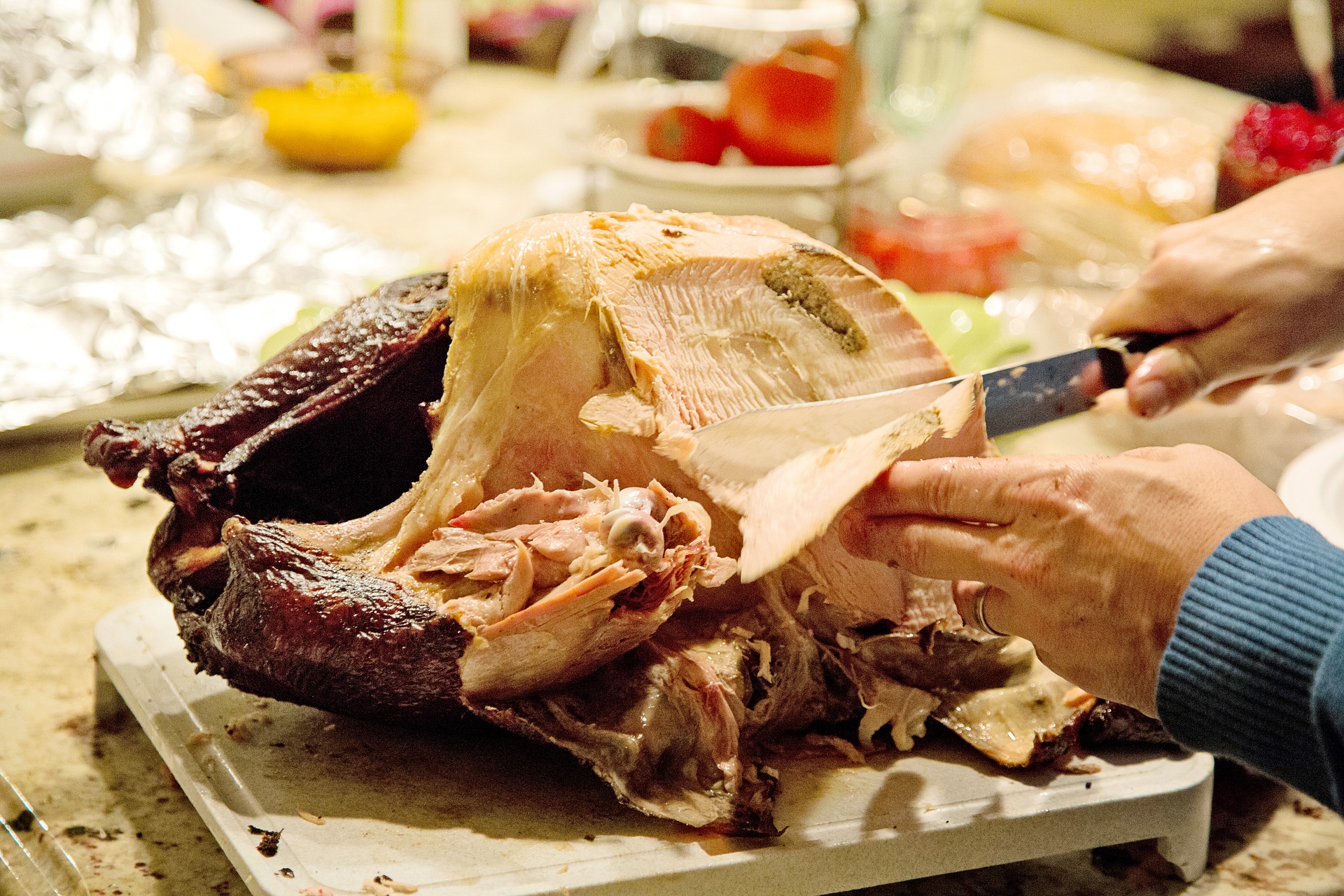 Carving the Turkey Breast
The turkey breast is possibly everyone's favorite part of the turkey. It's the yummiest cut. But before you carve into it, it's always a good idea to leave it to sit roughly 20 minutes before carving. Then, you will want to start halfway up the breast and slice straight down with even strokes. When the knife hits above the wing joint, the slice should fall away on its own. Follow the same pattern for each slice of breast meat – cutting at a higher point every time.
Carving the Turkey Drumsticks
This one might be a little trickier but you want to begin by cutting the band of skin covering the drumsticks. But before you do this, keep in mind that you'll have to do it individually as once you cut the skin you'll have to follow through with the removal. Grab the end of the drumstick to steady it as you place your knife between the thigh and the body in order to cut through the joint. Then, separate the drumstick from the rest of the turkey by pulling the drumstick out and back and using the tip of your knife to disjoint it.
Carving the Turkey Wings
Everyone loves wings, but they're a little hard to carve. The first thing to do is stick a fork in the upper wing to steady it. Then, you cut a long horizontal cut right above the wing joint across the body frame. From here, it can be disjointed and enjoyed.
Check out the demonstrations in the video below:
SKM: below-content placeholder
Whizzco for 12T