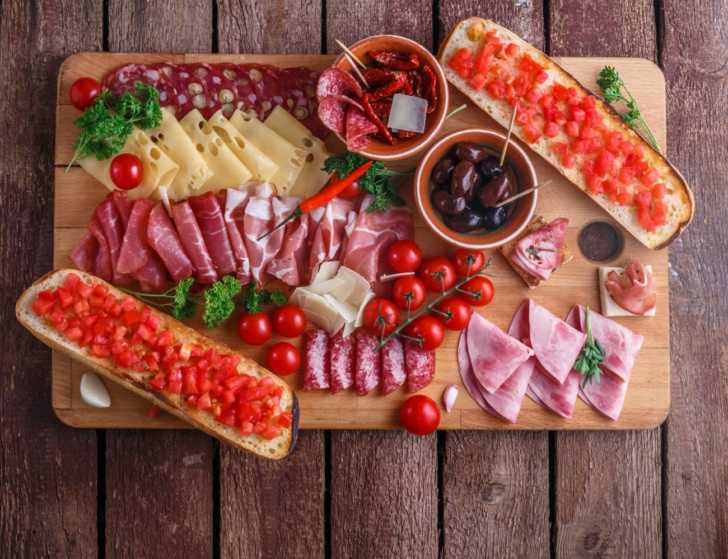 .
How do you pronounce it let alone make it?!? It's a funnily lovely word to say, charcuterie, and here's my little tip for how to pronounce "charcuterie" – *shar-coo-tr-ee.*
They're just about everywhere on social media these days and I totally understand why: beautiful boards with a colorful, artfully displayed array of meats, cheeses, fruits, and vegetables that are not only visually appealing but they offer up some delicious ways to snack. A charcuterie board can be a great contribution to a party or served for an at-home date night with your significant other. There's an art to building a charcuterie board and I've dug up a few tips to help you create one of your own.
There are some essentials to any charcuterie: meats, cheeses, crackers, nuts, fruits, and something brined. How you follow those particular ingredients is where creativity begins. The best part of charcuterie is that you're not making anything from scratch, although you could do homemade crackers or cookies, a few items from your deli counter will make your charcuterie come to life.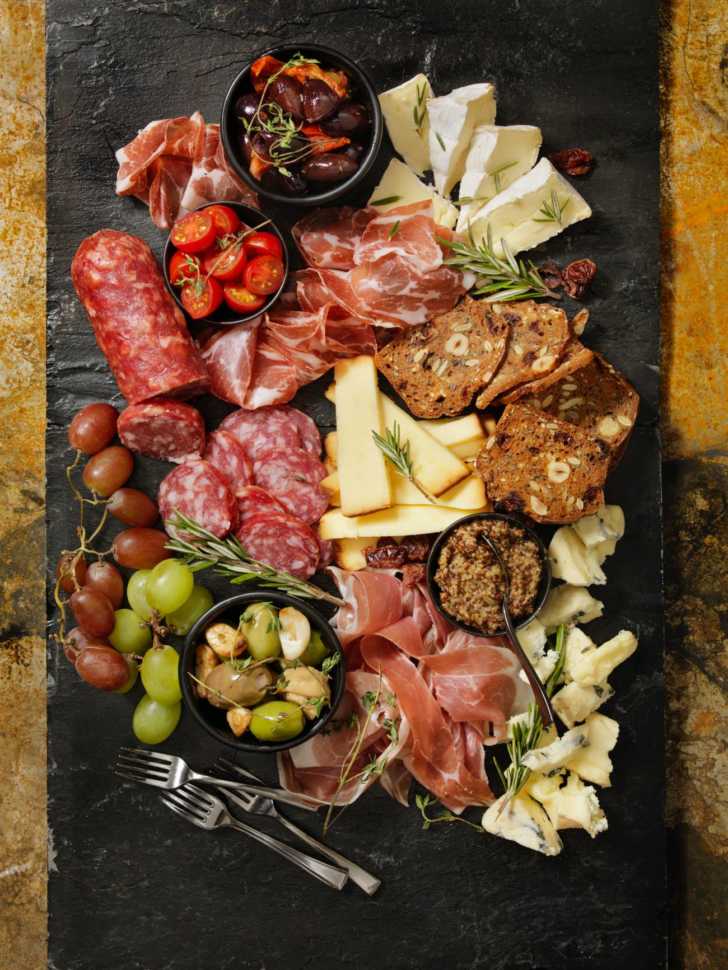 Pre-sliced packages of cured meats, like salami and prosciutto, are a great place to start, you'll want two to three different meats. Next, the cheeses and thankfully the deli at my grocery store pre-cuts small sections of cheese that are perfect for the charcuterie. I like to find two or three different cheeses of different textures, a spreadable cheese, something softer like brie, and then a hard cheese with a nice salty bite.
Meat and cheese are the essentials, now I need some color and that's where I turn to fruits and nuts. Small bowls of almonds or pistachios at opposing ends of the board with serving spoons. Then there are all kinds of fruit options, both fresh and dried. If you choose fresh, I recommend strawberries and grapes because they're easy finger foods. For dried, think dried apricots or dried mangoes for their chewy sweetness, there's no wrong choice to make here.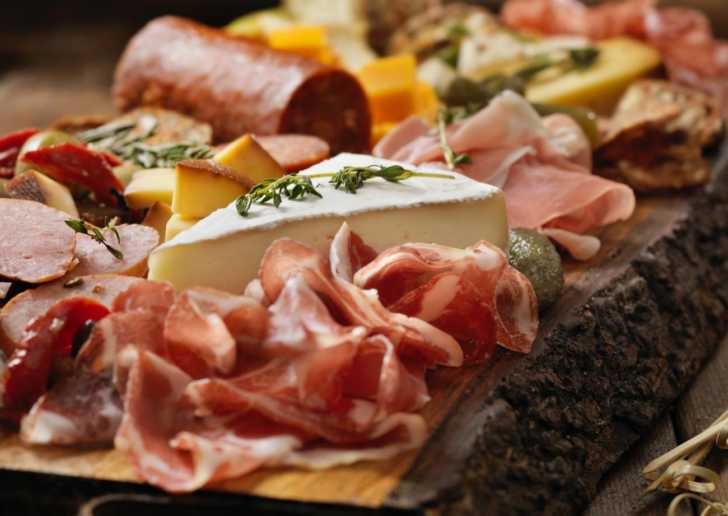 I also like to have something crunchy and brined. For me, that's crackers or maybe slices of toasted baguette, and some combination of mini pickles or a variety of olives, maybe cheese-stuffed green olives, Kalamata olives, or pickled veggies for a little bit of crunch. The last thing you'll need: a serving board to display all of these beautiful foods. You can decorate as you wish, with a simple arrangement to something more elaborate. This is the perfect opportunity to play with your food.
Of course, you can go online to search for "charcuterie" and find yourself immediately intimidated by some elaborate and elegant boards. Don't let these turn you away from the opportunity to make your own! Here's what's so fun about a charcuterie board: you can do pretty much whatever you want.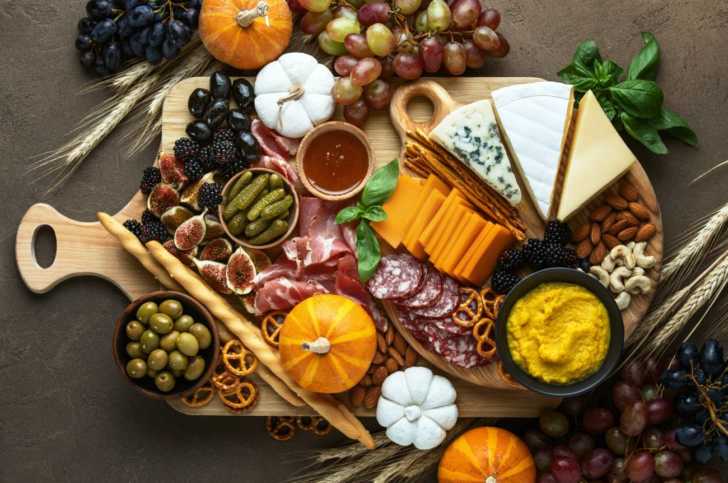 SKM: below-content placeholder
Whizzco for 12T