A classic take-out comfort dish made right in the comfort of your own kitchen!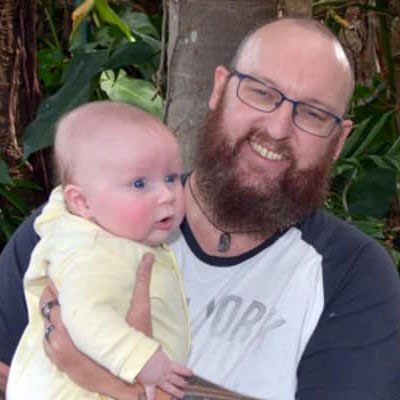 Jono Elderton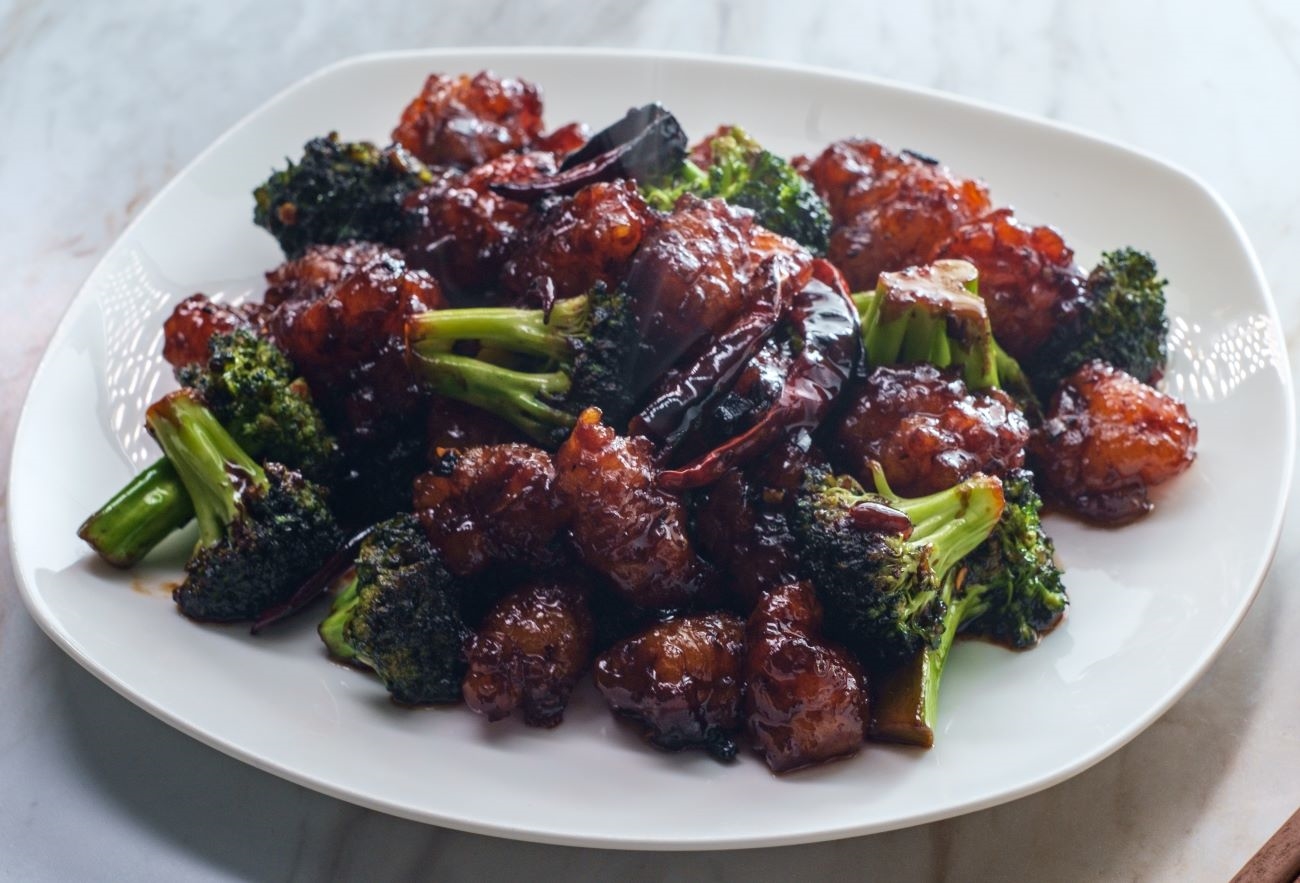 General Tso's Shrimp is an enduringly popular American Chinese menu dish. It's a great tasting go-to for its subtly sweet flavor, that's often accompanied by the slight kick of chili. There aren't many takeout Chinese restaurants that leave out General Tso's in some variation, whether it's in chicken, shrimp, or beef. With that being said, if you learn to cook it at home, it's almost certain that you'll stop making this enjoyable meal a part of your regular Chinese takeout order.
The homemade approach to General Tso's Shrimp and Broccoli Stir Fry allows you to know exactly how your meal comes together, and saves you money on the take-out or home delivery cost. It's an easy dish to learn, with just a few ingredients, and takes less than 20 minutes from start to finish. You can have this delicious seafood and veggie combination on your table quicker than you can get it delivered, and made to perfectly suit your palate!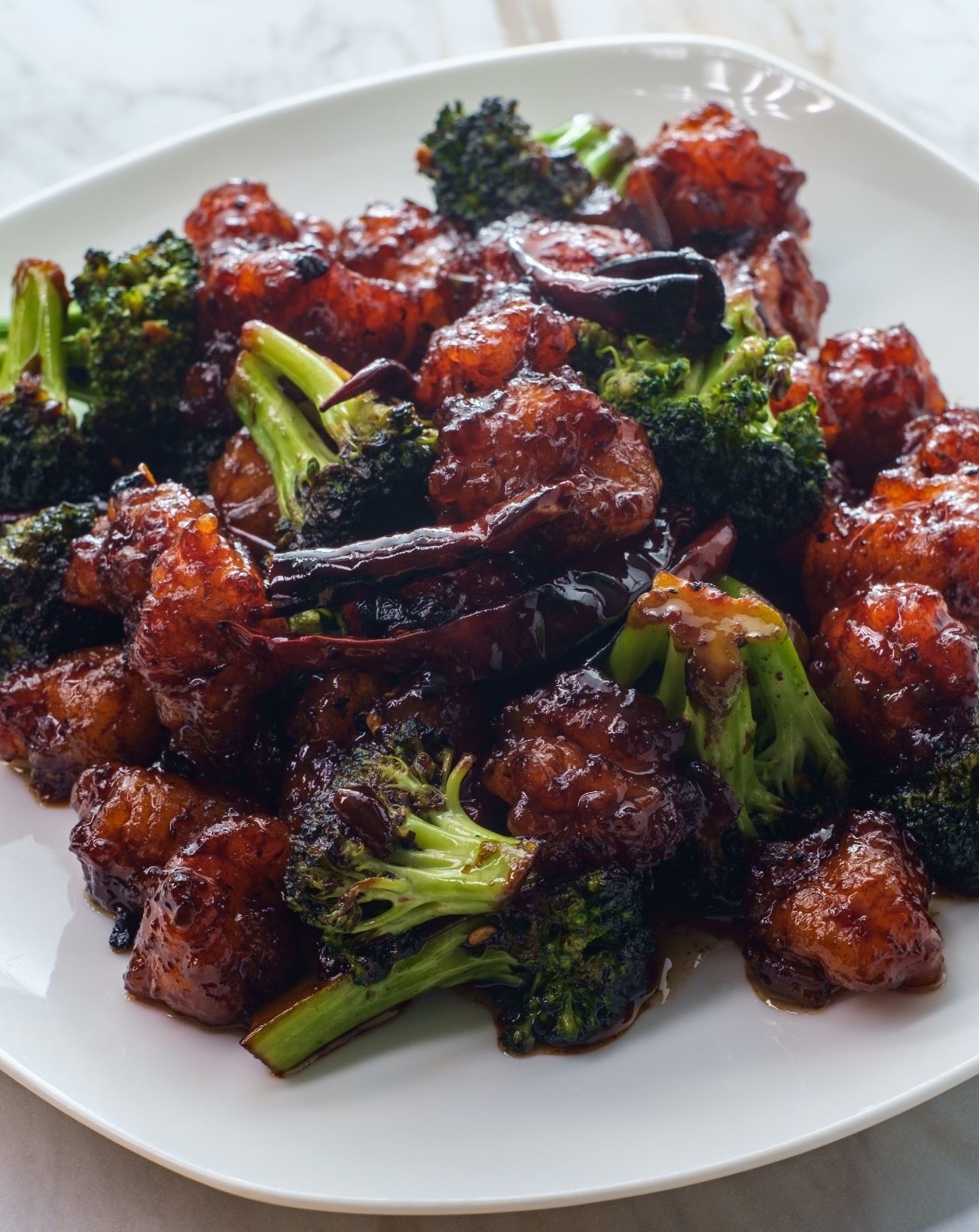 When creating General Tso's Shrimp and Broccoli Stir Fry at home, you can make the dish packed full of flavor. The recipe below is made without deep frying or breading, so it's much healthier, and in my opinion, much more delicious. The savory, earthy garlic flavor creates a great base for the shrimp to soak up, while adaptable pinches of sweet and spicy flavors help your dish reach the perfect mix of tastes. To ratchet up the heat or sweet, all you need to do is add more of the bits you enjoy the most!
If you're looking for the perfect quick American Chinese dish, then it's hard to go past the simplicity and style of making General Tso's Shrimp and Broccoli Stir Fry. It's popular even with the 'only occasional' shrimp lover!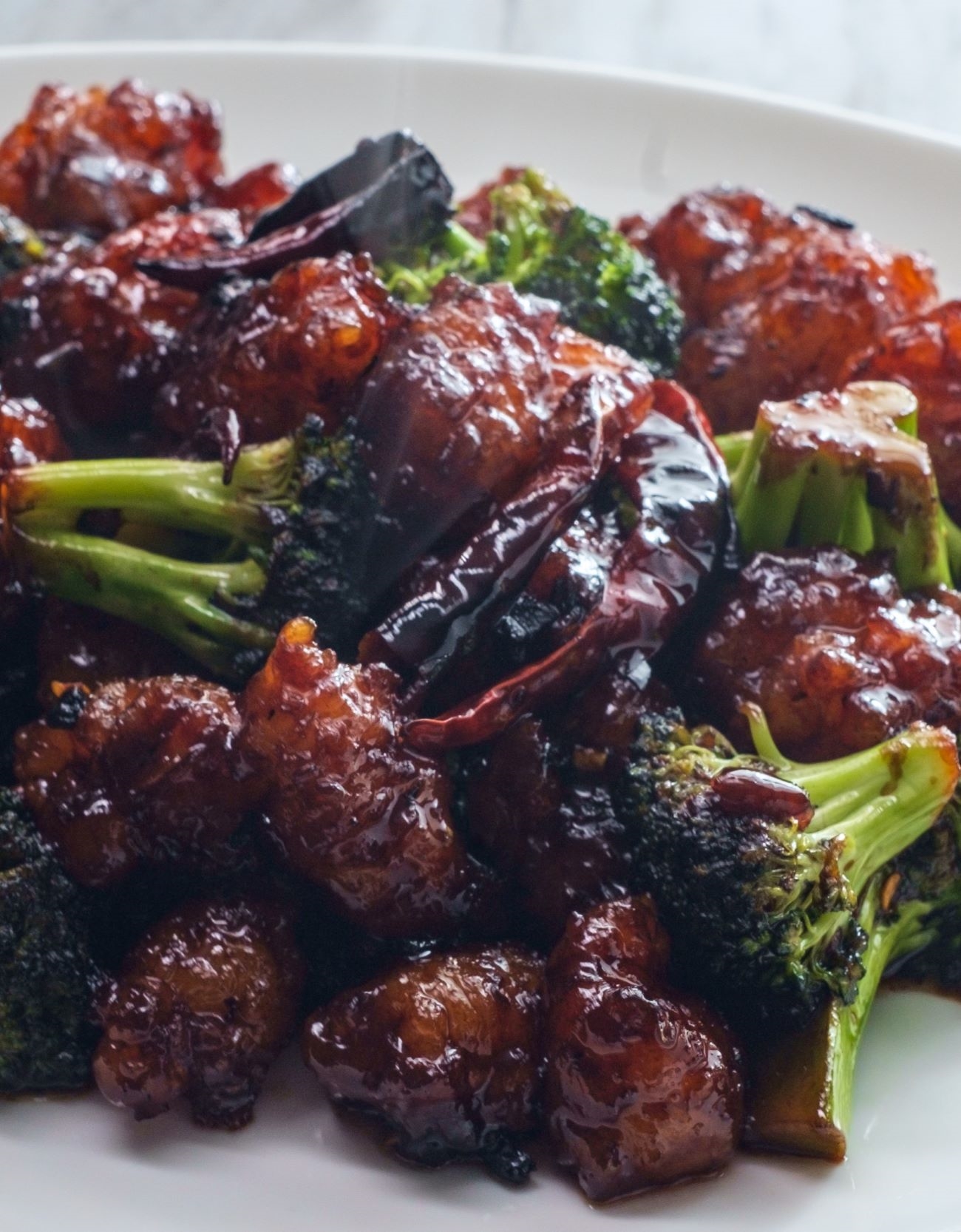 General Tso's Shrimp and Broccoli Stir Fry
Serves 4
5m prep time
10m cook time
For the General Tso's Sauce
1/2 cup liquid chicken stock
1/2 teaspoon red pepper flakes
1/4 cup brown sugar
2 tablespoons light soy sauce
3 tablespoons Hoisin sauce
3 tablespoons rice wine vinegar
3 tablespoons ketchup
1 tablespoon cornstarch, for thickening
For the Stir Fry:
1 tablespoon sesame oil
1 tablespoon crushed ginger
1 tablespoon minced garlic
1 tablespoon dried chili pods
1-1.5 lbs large shrimp, deveined (approx 30 shrimp total)
1-2 cups broccoli, cut into small florets
Preparation
In a small mixing bowl combine chicken stock, red pepper flakes, brown sugar, light soy sauce, hoisin, rice wine vinegar, ketchup, and cornstarch. Stir thoroughly with a whisk until there's an even, yet thick consistency, then set aside.
Heat sesame oil in a wok or large fry pan at a medium to high temperature, for approximately 30 seconds. Add ginger, garlic, and dried chili pods. Cook for 1 minute, or until aromatic, stirring constantly. Add shrimp and cook for 90 seconds - 2 minutes, making sure to combine with herbs.
Whisk the General Tso's sauce once more in the mixing bowl, then immediately pour the contents into the wok. Increase the heat to high, add the broccoli florets, then stir the sauce through the shrimp and veg.
Allow sauce to come to a boil briefly, then reduce heat and cook for 2-3 minutes, or until the broccoli has softened. The shrimp should be cooked through, with a thick thick coating of sauce. Serve immediately with steamed rice or Asian style noodles.
Recipe adapted from Domestic Superhero
SKM: below-content placeholder
Whizzco for 12T