We all have our different Thanksgiving traditions. Before I left home, it was normal to have everyone gather at my parents' house and enjoy a beautiful turkey dinner prepared by my mom. Now that I'm living on the other side of the world, things are different. Since Thanksgiving is an entirely American holiday, my Thanksgivings consist of calling my family on Zoom while eating a turkey sandwich and having a homemade pumpkin spice latte for dessert.
It's a different tradition born out of the current times and the huge distance. But, every family is different. Sometimes, family traditions for the holidays actually consist of a gathering of close friends. We've all heard of the term, "Friendsgiving," and it's honestly a very sweet tradition. I mean, friends can become just like family, so why not celebrate with them?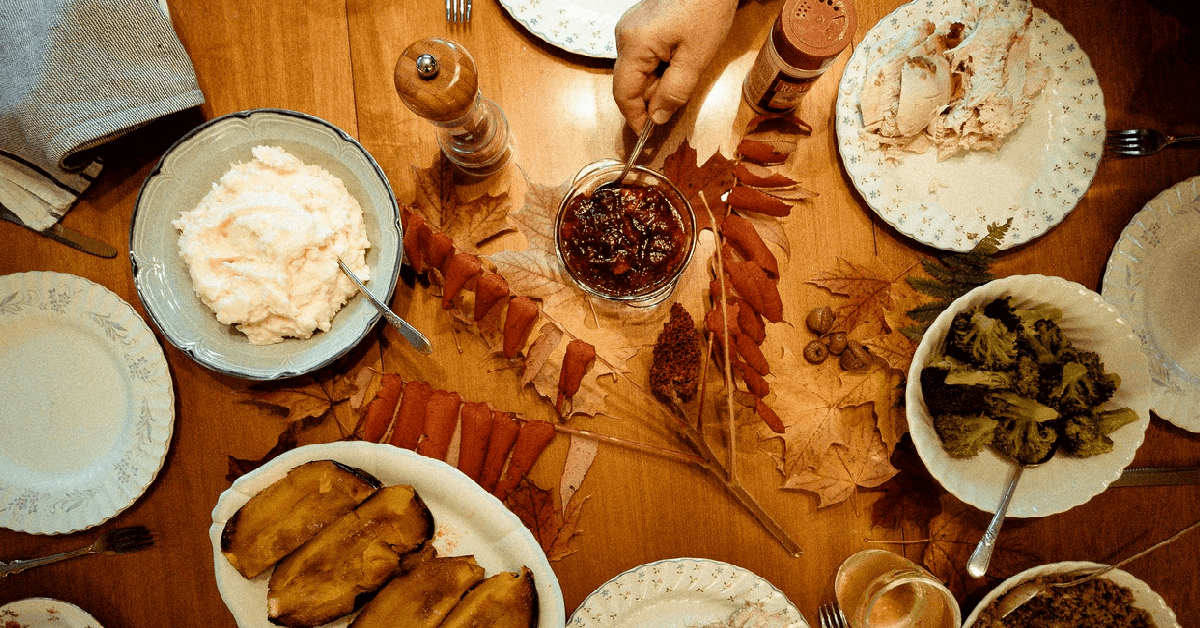 Most Friendsgivings start amongst a group of friends who already know each other. But there is one annual Friendsgiving gathering that is going several years strong – and it has the cutest origin ever!
It all started with a mistaken number and a text meant for someone else. Talk about a very happy accident!
Somebody grandma is coming in clutch this year!! Ayee!!! pic.twitter.com/QGrx83nHLl

— Jamal Hinton (@Jamalhinton12) November 15, 2016
We've probably all sent a mistaken text message at one point in our lives, but most of us probably haven't had the pleasure of experiencing a whole friendship being born from it. But for Jamal Hinton and Wanda Dench, their friendship started back in 2016 when Dench sent Hinton a text by mistake.
Dench was trying to coordinate Thanksgiving, and that text was supposed to go to her grandson. As it turned out, the text reached Hinton instead. Even though it was clearly a case of wrong number, Hinton made a joke about inviting himself over for Thanksgiving – and Dench accepted!
https://www.instagram.com/p/Bb8rcz-BMYB/
It turned out that Hinton wasn't joking and he actually followed through by arriving at Thanksgiving at Dench's house, and he brought his girlfriend along. Dench happily welcomed the couple into her home. And it has since become a holiday tradition.
In fact, recently Hinton shared a sweet text, sharing his plans to keep the tradition going for the sixth year in a row. We are so happy to see this adorable friendship and Thanksgiving tradition blossom!
We are all set for year 6! 🦃 pic.twitter.com/wEQioizWGd

— Jamal Hinton (@Jamalhinton12) November 14, 2021
What do you think? Do you have any Thanksgiving traditions with friends? How do you celebrate Thanksgiving? Let us know!
SKM: below-content placeholder
Whizzco for 12T