A 1-year-old toddler got severely burned on the bottom of her feet after being let outside barefoot at daycare.
When an employee from Wee Care for All in Brenham, Texas, called Tiffanie Cedillo and told her that her daughter had gotten burned, she immediately became concerned. Cedillo was on her work phone, so she began recording the conversation.
She asked the employee what had happened to her daughter, who is only 16 months old.
The employee told Cedillo that her daughter had a massive blow-out earlier in the day. She'd had diarrhea, and it had leaked out of the diaper, down her legs, and into her shoes.
The daycare workers removed the shoes and let her go barefoot, not wanting her to be in soiled shoes all day. That's understandable.
However, then the toddler was sent outside to play still barefoot.
On a hot day.
In Texas.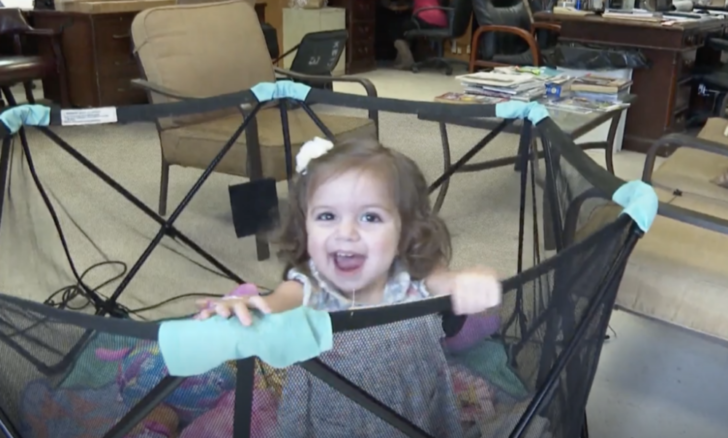 Cedillo asked the employee if her daughter's burns were bad, and the employee told her, "It don't look too good."
When Cedillo went to pick her up and saw the burns in person, she was horrified.
"She was screaming when I went to go pick her up," Cedillo told local news station KBTX.
"I was heartbroken when I saw her foot because half of her foot was blistered."
Cedillo rushed her baby girl to the emergency room. After she was evaluated, doctors told Cedillo that she had sustained second degree burns on the bottom of her feet.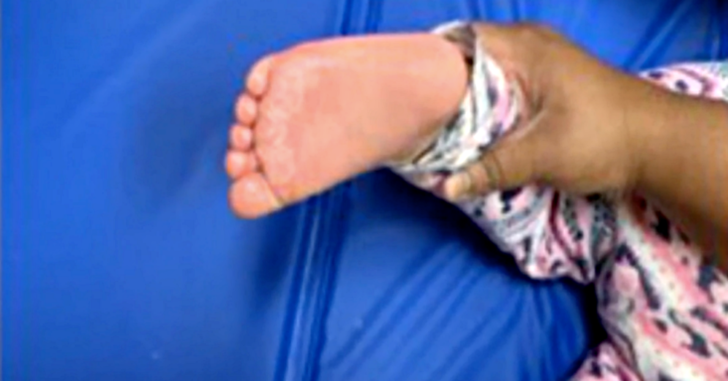 Cedillo was stunned that this had happened in the first place. Her child never should have been allowed outside barefoot.
"It was almost a hundred degrees yesterday," she said. "It's just common sense you don't send kids out barefoot on the playground. My child was neglected and I would like for people to know that."
When being outside in hot weather, there's more to worry about than just sunburn, dehydration, and discomfort.
Pavement, especially blacktop, absorbs quite a bit of heat when the sun is beating down on it. So does playground equipment, especially if it's made of metal.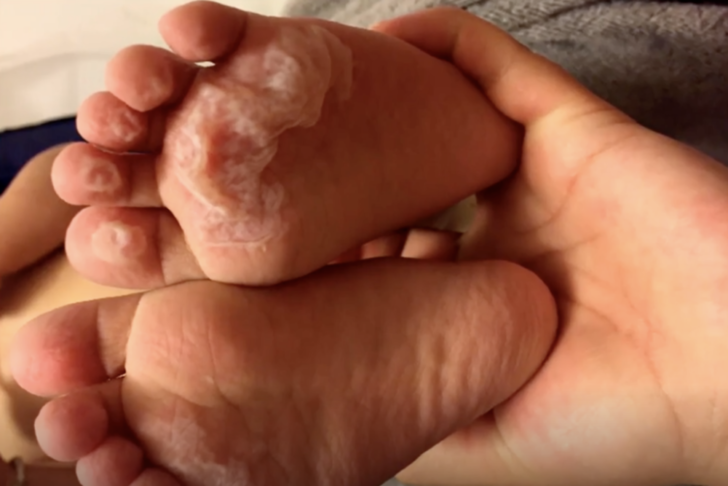 AccuWeather spoke with Tom Kalousek, a certified playground safety instructor with the National Recreation and Park Association.
He said that, during the summer, playground equipment can reach 120 to 130 degrees Fahrenheit. To put that into perspective, an egg fries at 157 degrees Fahrenheit.
Children are also more susceptible to second or third degree burns compared to teens and adults, because of their small size and sensitive skin. It can happen in a matter of seconds.
"Younger children, especially under 5 years old, can suffer second- or third-degree burns in a matter of moments," Kalousek said. "They take their shoes and socks off and use their hands and feet to get around and don't realize the dangers."
Cedillo's daughter is expected to make a full recovery. Please share this with the parents and caretakers in your life to help keep children safe this summer.
Learn more in the video.
https://www.kbtx.com/templates/2015_Sub_Video_Share
This story originally appeared at Goodfullness.
SKM: below-content placeholder
Whizzco for 12T