Whenever we feel ourselves coming down with a cold, this is the first thing we make!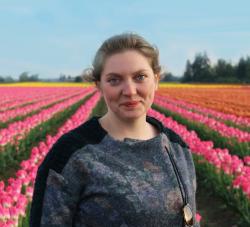 Decatur Macpherson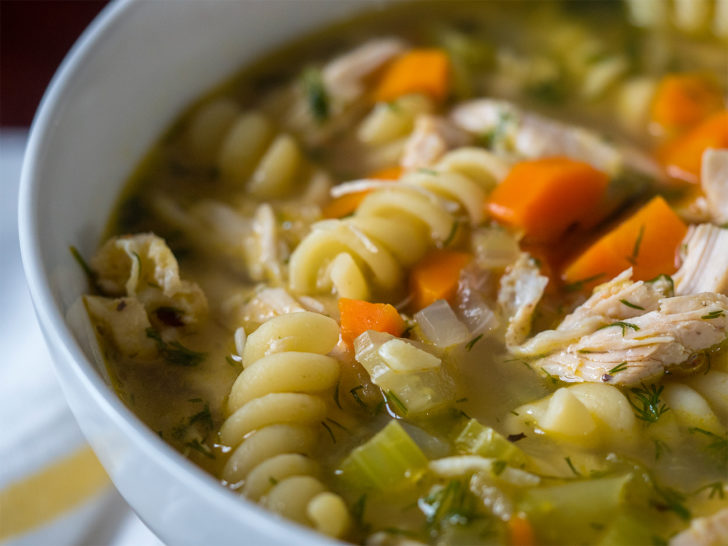 While traditional chicken soup is considered the epitome of comfort food, we've made a few changes that, we think, take this above and beyond the classic recipe. As we've mentioned before, we don't really crave soup during the warmer months, but once fall rolls around it's basically the only thing on our mind. Add to that the fact that everyone's getting sick and needs a little nourishing comfort food to make them feel better, and you'll find that a delicious, "flu fighting" soup is in pretty high demand.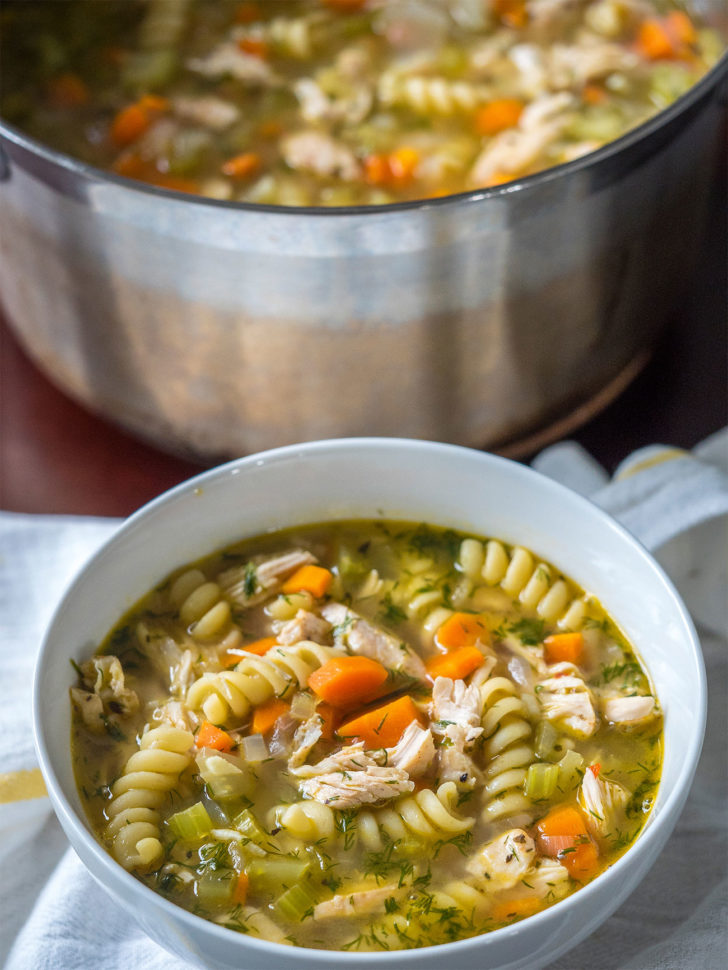 What sets our soup apart from the rest are the final touches we added: lemon juice and lots of fresh dill. While those two things might not seem like absolute necessities, they are. The lemon juice brightens up the flavor tremendously, and the dill adds a refreshing element that keeps you hooked and slurping down as much of the broth as you can. It's got the perfect amount of spice to it – perfect for opening up those sinuses – but you can feel free to tweak it as you like…give it a shot though, 'cause this stuff is crazy good!
Flu Fighting Chicken Noodle Soup
Ingredients
Chicken:
1 pound boneless, thinly sliced skinless chicken breast
2 tablespoons olive oil
1 teaspoon garlic powder
1 teaspoon onion powder
1/2 teaspoon chili powder
1/2 teaspoon cayenne
1/2 teaspoon dried oregano
1/2 teaspoon dried basil
kosher salt and freshly ground pepper, to taste
Soup:
2 (32 oz.) boxes low-sodium chicken stock
2 cups noodles
1/2 cup fresh dill
8 cloves garlic, minced
3 stalks celery, diced
2 large carrots, peeled and diced
2 sprigs rosemary
1 large onion, finely chopped
1 bay leaf
1 lemon, juiced
1/4 teaspoon red pepper flakes
olive oil, as needed
kosher salt and freshly ground pepper, to taste
Preparation
Preheat oven to 375º F.
Season chicken breasts generously with salt and pepper, then drizzle with olive oil and season with remaining herbs and spices. Rub everything on both sides of chicken, then transfer to a large baking dish.
Bake for 25 minutes, or until chicken is cooked through. Remove from oven and cut or shred into pieces. Set aside.
For the soup: heat 2-3 tablespoons olive oil in a large stock pot or Dutch oven over medium-high heat and sauté onion, carrot and celery until softened. 10-12 minutes. Season with salt and pepper and red pepper flakes.
Add garlic and bay leaf and cook for 1 minute, or until fragrant, then pour in chicken stock and noodles.
Bring mixture up to a boil, then reduce heat to low and simmer for 15-20 minutes, or until pasta is al dente.
Add shredded chicken to soup and stir in lemon juice and fresh dill. Taste and adjust seasoning, if necessary.
Ladle into serving bowls and serve hot. Enjoy!
Recipe adapted from Baker By Nature
SKM: below-content placeholder
Whizzco for 12T