Many parents struggle to keep the entire family happy and together. As it turns out, building a village of tiny homes may just be the key to a happy family life.
When the Brinks family moved from Michigan to London, Kentucky, they decided to do something extreme. A village of tiny homes was built in 2015. The parents, Keli and Ryan, have their own tiny home and each of the kids have their own tiny outbuilding.
Lennox, 18, and Brodey, 16, are the proud owners of their own homes. Keli Brinks spoke to Insider, telling them why it was a deliberate choice.
"Initially, my husband wanted us all together in one cabin, but I argued on behalf of the kids for their own privacy," she said.
The parents paid $57,000 for the 21-acre property. Six tiny homes were built at a cost of $6000. Each of the children has 160 ft.² of living space, which includes a small living area, room for storage, and lofted beds. The parent's home is a mansion in comparison, at 280 ft.². It has a decent-sized kitchen and a full bathroom. All in all, utilities run about $200 a month.
Lennox has been using TikTok to share videos of the layout, and hundreds of thousands of followers are enjoying it. A small tour of the village was given, including a peek inside of her own house.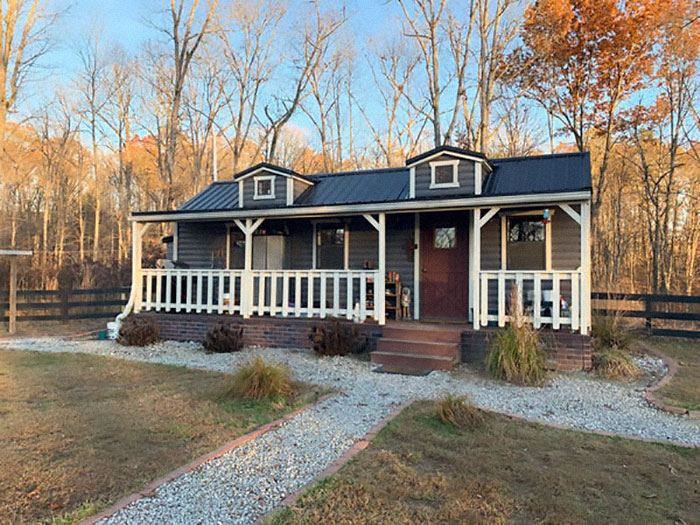 Lennox studies at the University of Kentucky and is only home on the weekends. Even though she doesn't get back very often, she loves being there. Take a look at her brother's house: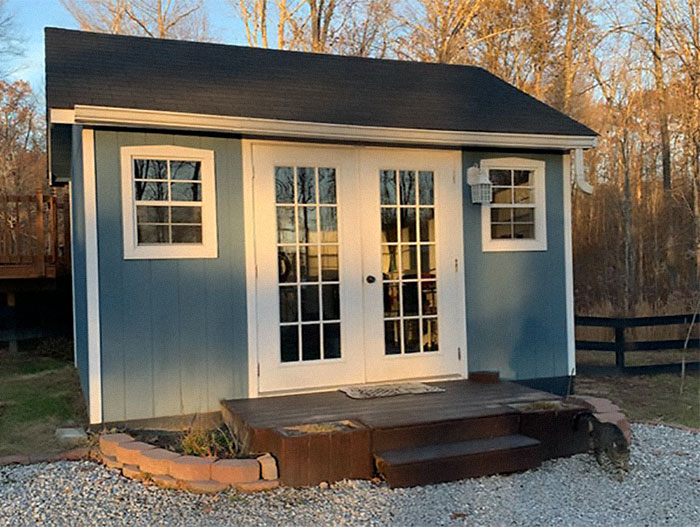 This is what it looks like when she has company.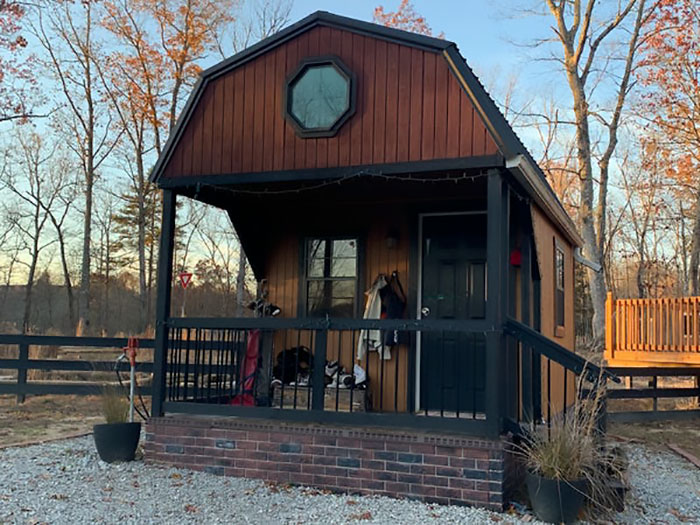 Privacy is not an issue, but life in a tiny home village is not without its challenges. Since the homes don't have their own bathrooms, a separate bathroom has to be used.
"That was the scariest part in the beginning when I'd have to go to the bathroom," Lennox told Today.
Two bathrooms and a tiny bedroom are in the bathroom house. It can be used as a private guesthouse. Here is a bathroom house tour: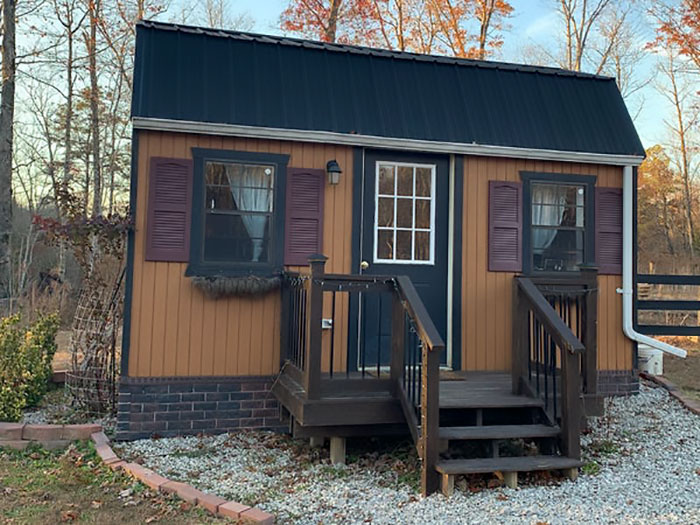 The houses may be tiny but it doesn't mean that there is no room for some luxurious items. For example, the village has its own swimming pool. The entire family can gather at the pool house. It can also function as an office for Keli and Ryan, who do work at home on occasion.
You might be curious why the Brinks decided that they would take this path. Keli Brinks told the Insider that sustainability was the name of the game. A number of smaller buildings reduce the amount of energy they use compared to the larger home (2200 ft.²) they lived at in Michigan. The family also recycles as much as possible, repurposes leftovers for their chickens, has a garden, and makes their own compost. A barn on the property is also a chicken coop.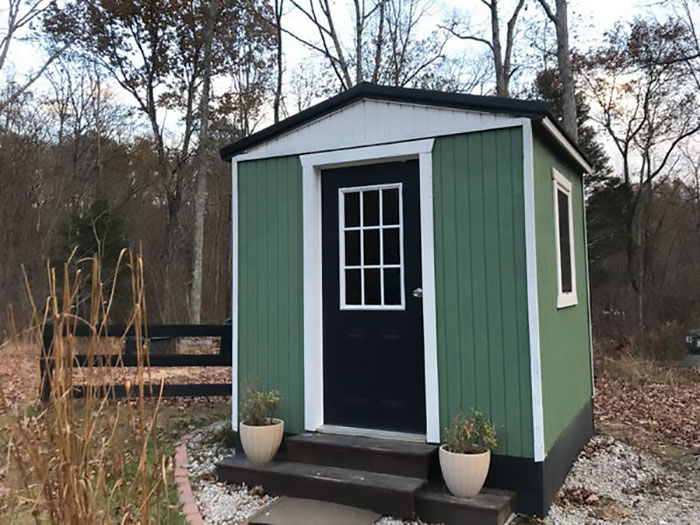 "Family togetherness, fresh air, outdoor exercise, growing and cultivating food, and taking good care of animals so they can take good care of us is what we want them to live for and pass down to the next generations," Keli told Insider.
Living in their own tiny homes doesn't take the family apart, it actually has made them closer.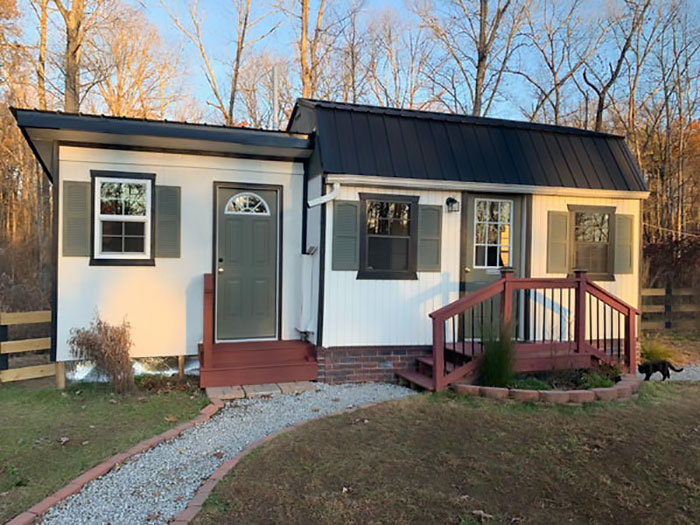 "We always eat dinner together and we're constantly outside. In Michigan, I don't remember playing yard games," Keli told Today. "On Sundays, after church, we'll play three different yard games like corn hole. Some people might think, 'Oh, the parents want to push the kids out and have their own space,' but it's the opposite."
It's not the perfect situation but Lennox is on board with it.
SKM: below-content placeholder
Whizzco for 12T