It's perfect as a main course! So, so creamy…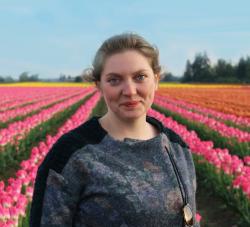 Decatur Macpherson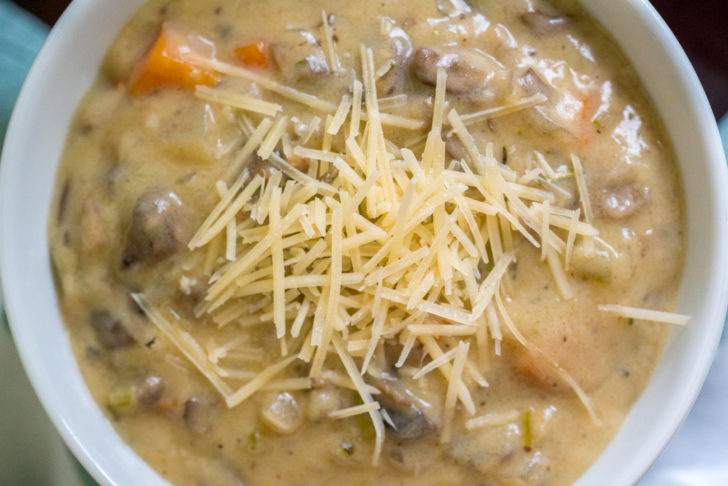 It's so interesting how polarizing certain ingredients can be. Pickles, olives, salami…these are just a couple of the ingredients we hated when we were growing up, but have (thankfully) come to see are actually amazing and delicious. Those foods, plus one more, were things we never would have dained to eat, but now crave on a weekly basis. What's the other controversial food, you're wondering? Mushrooms. Oh man, did we hate mushrooms…but somewhere along the way, we came to realize that they're not slimy, icky earth stumps – sometimes they can be – but they can also actually be totally amazing.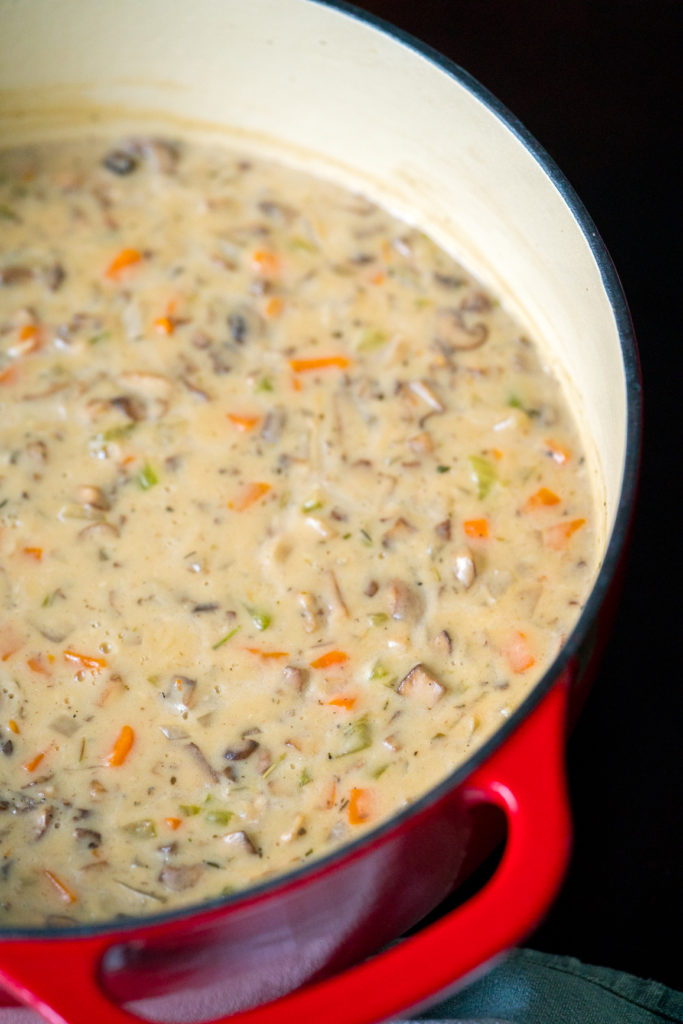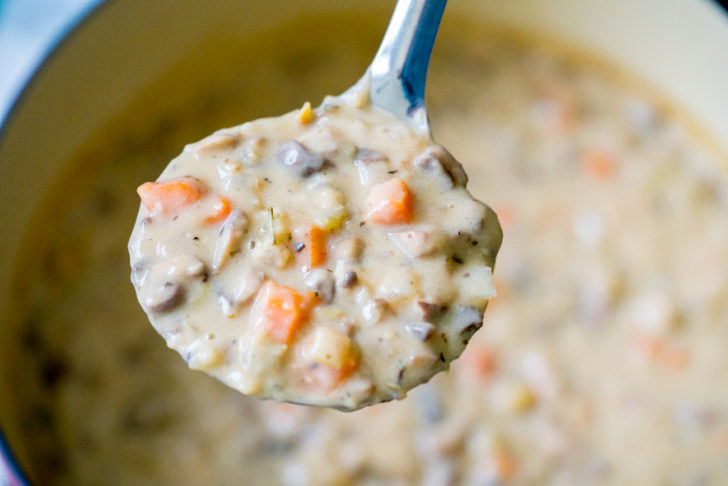 With the understanding of their true greatness we set out to make the thickest, creamiest mushroom soup we could – a bulked up, homemade cream of mushroom soup, if you will. And we did. This soup is packed full of flavor while still letting the mushrooms be the star of the show. It's fine if you serve this as a side dish, but it's hearty enough to be the main event, served with some crusty bread for scooping. Yum. The base of this soup is pretty typical, with sautéed onion, celery and carrot, then you'll add in a pound and a half of baby 'bellas or cremini mushrooms; it seems like a lot at first, but it all cooks down into a delicious pile of veggies that you'll then season with thyme, sage and rosemary – plus a little white wine for a bit more flavor and to make sure you get all the tasty browned bits off the bottom of the pot.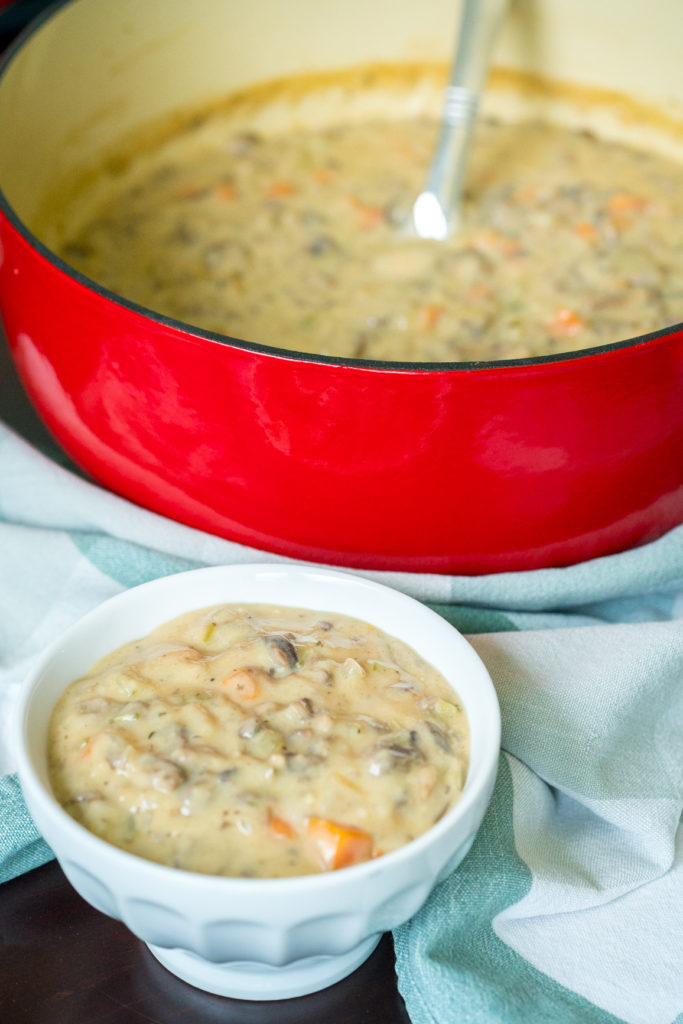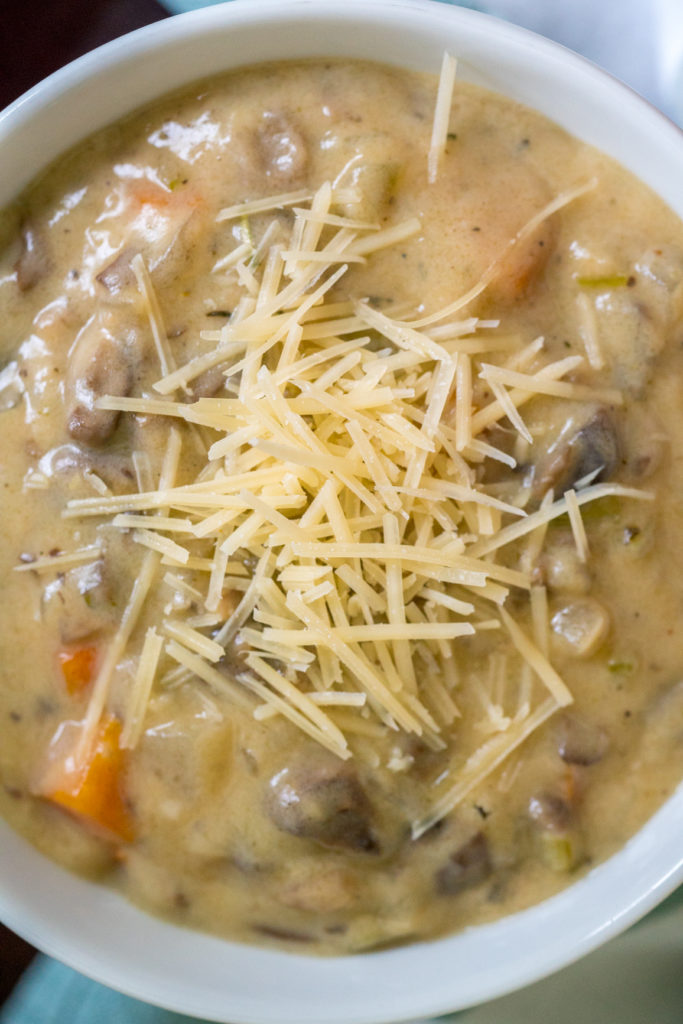 While the shrooms and other veggies make up the heart of the soup, it's all about adding in the roux, which acts as the main thickener and makes this soup as hearty and luscious as possible. A roux is a simple mixture, comprised of flour stirred into melted butter, which is transformed into a bechamel by pouring milk or cream into it, then cooking until it thickens. This makes all the difference, you guys. The soup is ridiculously delicious, and we're positive that it will convince the mushroom haters in your life (and those on the fence) that mushrooms can be incredibly yummy when they're prepared well. You'll be hooked once you make this, you'll see!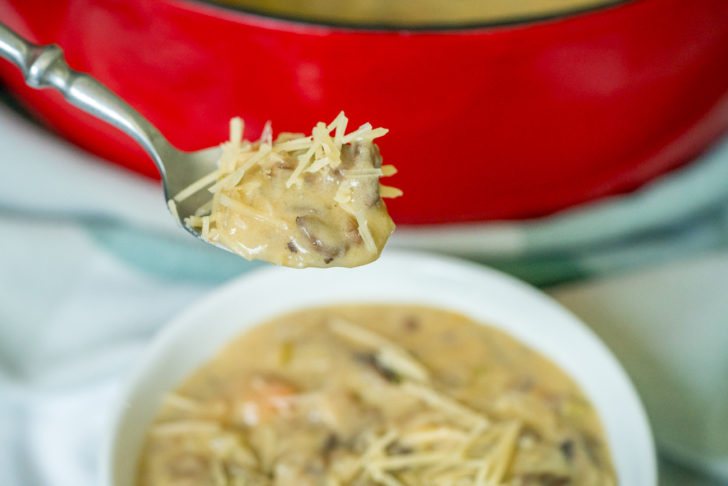 Creamy Mushroom Soup
Ingredients
Roux:
3/4 cup (1 1/2 sticks) unsalted butter, cubed
1/2 cup all-purpose flour
1 1/2 cups whole milk
Soup:
1 1/2 pounds baby portabella or cremini mushrooms, sliced
1 yellow onion, finely chopped
3 ribs celery, finely chopped
3 carrots, finely chopped
4 cloves garlic, minced
1/2 teaspoon dried thyme
1/2 teaspoon dried sage
1/2 teaspoon dried rosemary
1/2 cup dry white wine
3 tablespoons olive oil
3 cups low-sodium vegetable or chicken broth
2 cups parmesan cheese, grated
kosher salt and freshly ground pepper, to taste
Preparation
In a medium saucepan over medium heat, melt butter, then sprinkle in flour to create a roux.
Cook roux for 2-3 minutes, or until golden, then stir in whole milk. Continue cooking for 8-10 minutes, or until thickened.
Remove from heat and set aside until ready to use later.
Melt olive oil in a large stock pot or Dutch oven over medium-heat and sauté onion, celery and carrot for 6-8 minutes, or until softened. Season with salt and pepper.
Add mushrooms and cook until softened, 5-7 minutes. Stir in garlic and cook for 1-2 minutes, or until fragrant. Season with thyme, sage and rosemary.
Pour in wine to deglaze pan, making sure to scrape up browned bits from the bottom of the pan, then add vegetable or chicken broth.
Bring to a boil, then reduce heat to a simmer and cook for another 15 minutes.
Stir in cooled roux and cook for another 5-10 minutes before serving, then add in parmesan cheese.
Transfer soup to serving bowls and serve hot.
SKM: below-content placeholder
Whizzco for 12T