The future is here! The days of seeing an actual human being at your front door to deliver your pizza might soon become a distant memory. Domino's is currently working to bring us humanless pizza delivery, according to a press release. It sounds like something straight out of a sci-fi novel.
Domino's delivery robot was created thanks to a partnership with Nuro, a robotics company. It will essentially be a street-legal, self-driving robot car. The Domino's delivery robot broke ground as the first fully autonomous and driverless delivery vehicle to be approved by the US Department of Transportation. Nuro announced the partnership on Instagram back in 2019 and it's finally coming to fruition.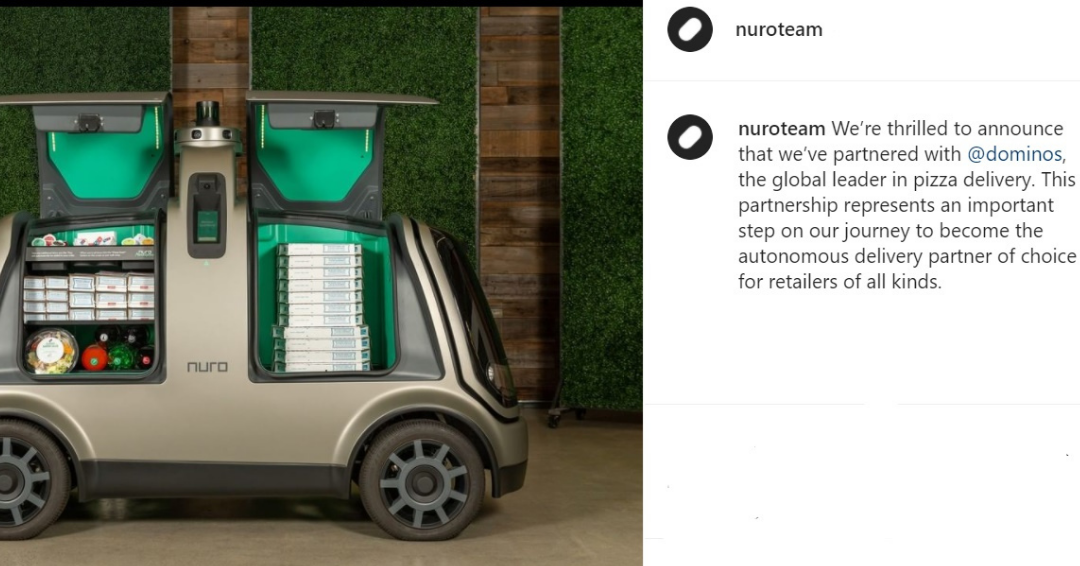 While it might be street-legal, don't expect to see them everywhere just yet. The first delivery robot has hit the streets in Houston, where it started its first-ever route. The new delivery vehicles will be delivering to customers who've put in an order through Domino's website. They can then choose whether or not they want their food delivered by the robot or not – how cool is that?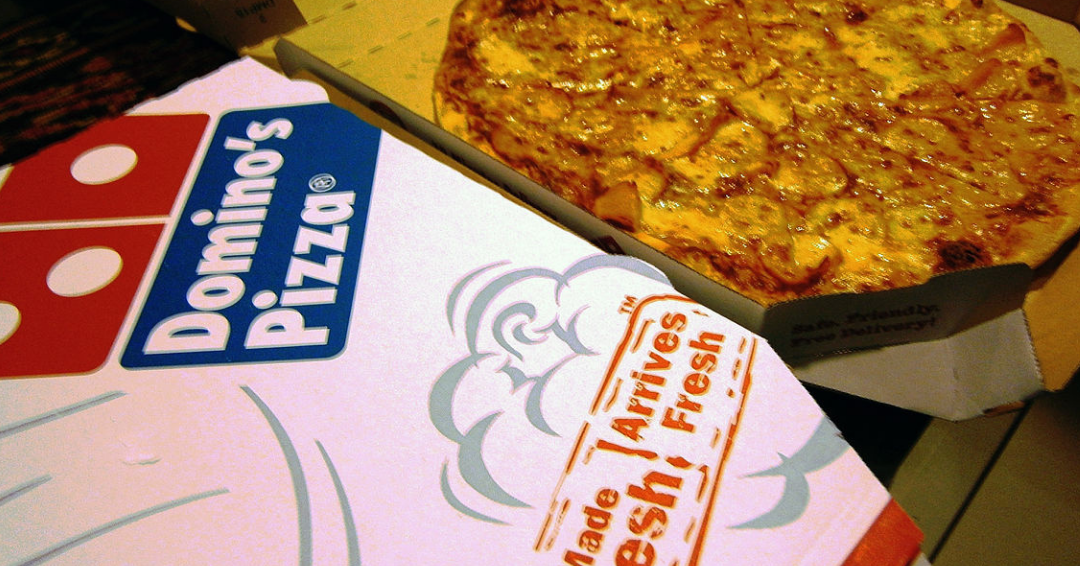 For those who choose to have it delivered by robot, the order will be loaded into the delivery robot and then sent off for delivery. When the self-driving vehicle arrives at your location, the customer will be able to access their order by entering a special PIN number they've received and then the door will open up and the customer will be able to access their pizza.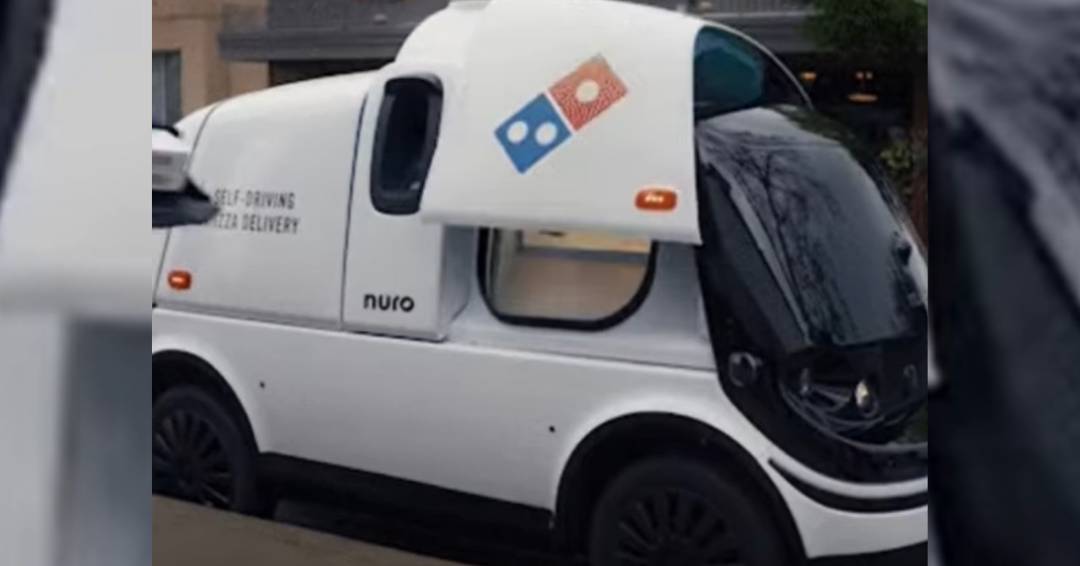 While it will take a little while to roll out nationwide, even if you're in the Houston area, you might not be able to get a robot delivery just yet as the robot delivery vehicle is only located in one Domino's location. However, if you happen to be near the Woodland Heights neighborhood then you can enjoy the futuristic pizza delivery robot. Hopefully soon, the rest of us can also see one of these driving up to our homes.
Watch the test video they shared below:
https://fb.watch/504oD5ht2y/
What do you think of Domino's new delivery robot? Do you want to be able to order your pizza in such a futuristic way? Let us know!
SKM: below-content placeholder
Whizzco for 12T