Classic Chicken Recipe: Baked Cordon Bleu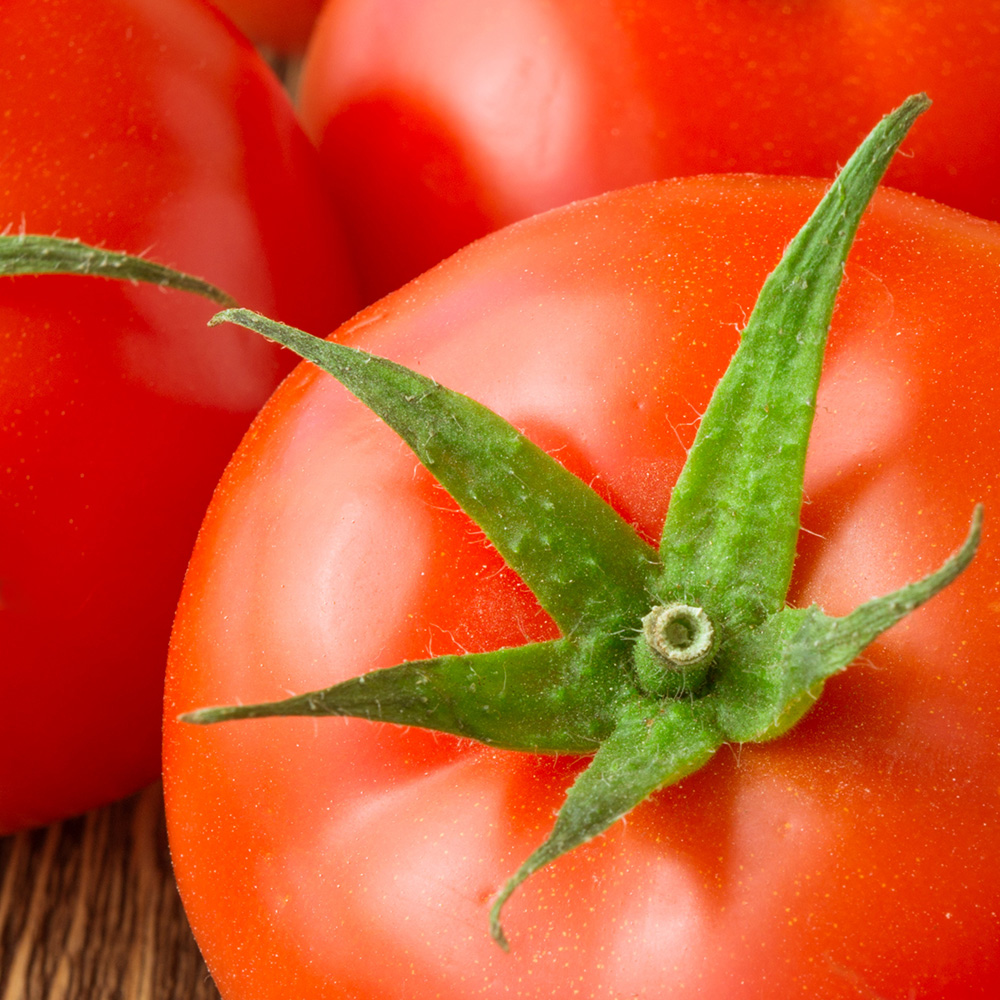 12 Tomatoes
Chicken cordon bleu is just one of those dishes that seems incredibly difficult. It's chicken stuffed with ham and cheese and breaded before it's cooked. Many are temped to deep fry the chicken cutlets from there, but it actually tastes just as good baked.
One thing we really wanted with this dish was that crispy, golden crust, and a perfectly gooey center. That meant we had to find just the right temperatures and just the right cheese to make it work. The best temperature, we found, was about 350F. As for the cheese… most recipes seemed to call for Swiss cheese, but we wanted to try something different: a smoked gouda. It turned out fantastic! Keep reading below for this fantastic recipe…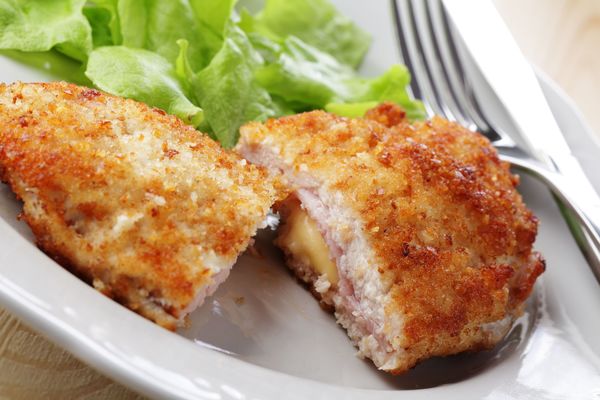 Chicken Cordon Bleu
(makes 1-2 servings)
Ingredients
2 large boneless chicken breasts (without the fillet)
2 long slices smoked gouda cheese (the thickness of the slices depends on how cheesy you want the dish)
2 slices deli ham
1 large egg
2 large egg whites
1 tablespoon water
1/2 cup dry bread crumbs
1/2 teaspoon salt
1/4 cup Parmesan cheese
1/8 teaspoon paprika
Directions
Preheat the oven to 350F. Spray a large, non-stick baking sheet with cooking spray.
Pat the chicken cutlets dry and butterflythe chicken slices open. Place one piece of cheese on top of one slice of deli ham and roll the deli ham around the cheese. Place the ham "packet" on top of one half of the butterflied chicken breast, and fold the other half over top. Use toothpicks to keep the edges sealed.
In a shallow bowl, combine bread crumbs, Parmesan cheese, paprika, and salt. In a medium bowl, whisk together the eggs and egg whites with the water. Dip the chicken into the egg wash then into the bread crumbs. Place the chicken onto the baking sheet and spray the top of the chicken with cooking spray.
Bake chicken for 20 to 25 minutes, or until cooked.
Enjoy!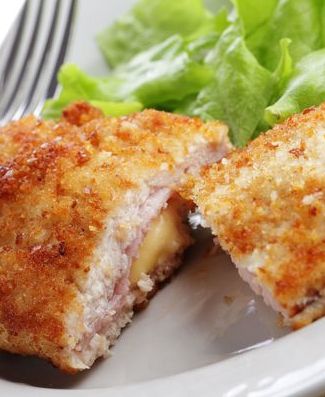 Recipe adapted fromSkinny Taste