Creamy, cheesy, and not even close to classic.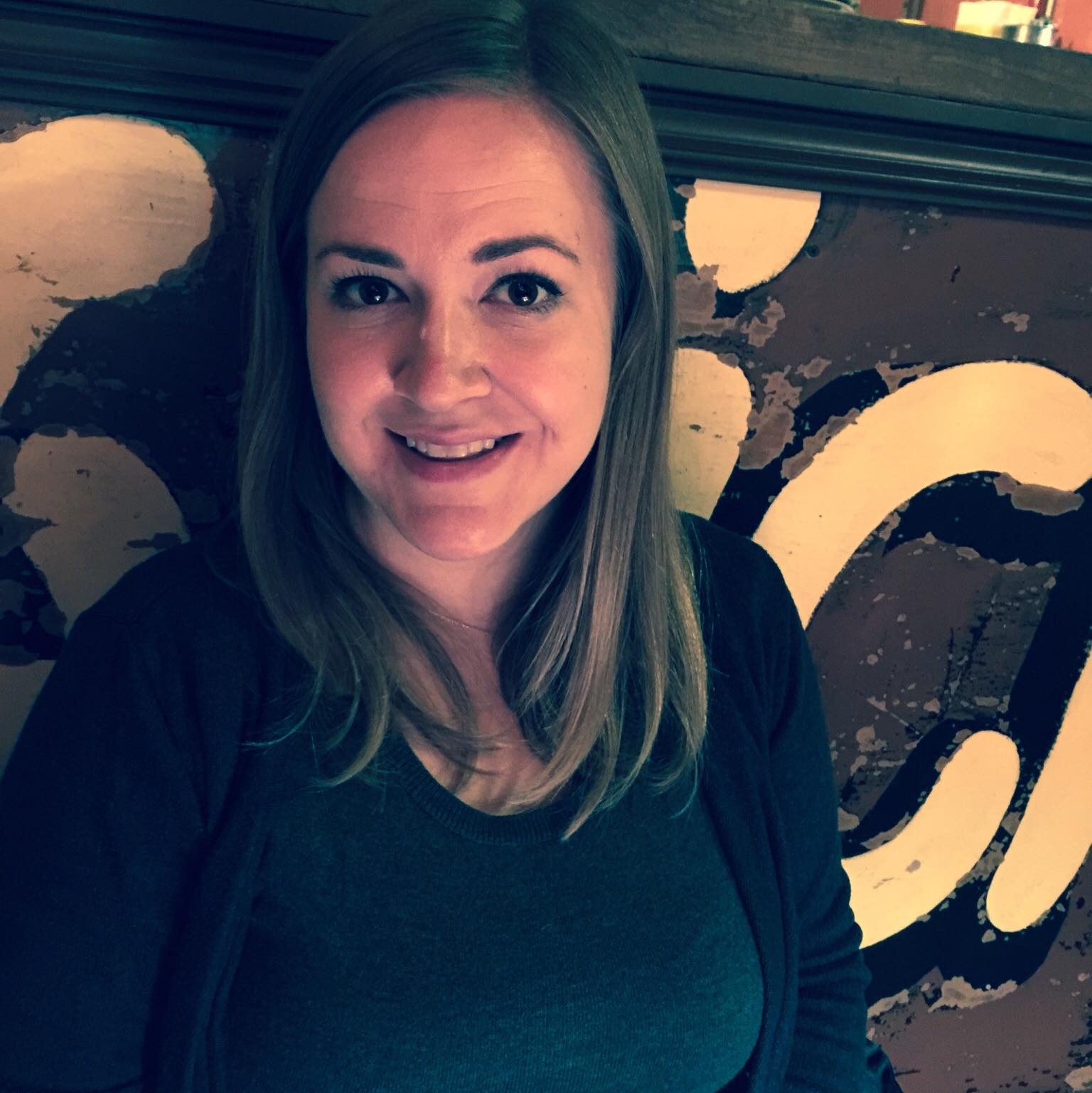 Kristy Norrell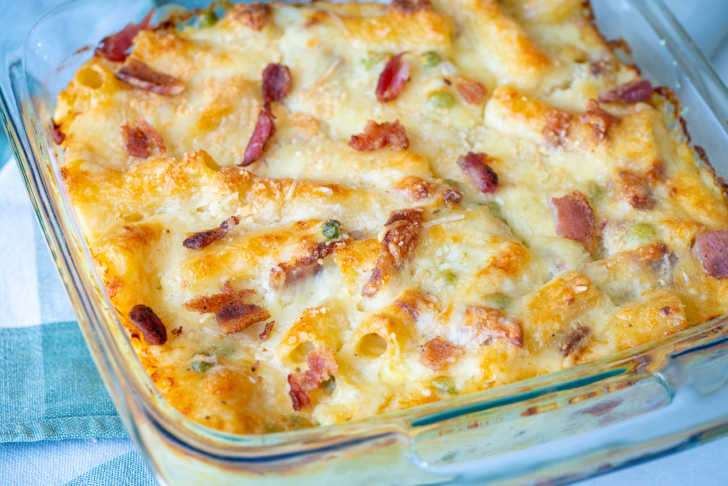 When it comes to carbonara I am generally a purist. It's something I fell head over heels in love with at first bite and so I always want it just the way I first had it — spaghetti, gaunciale, pecorino Romano, eggs, and plenty of black pepper. NO peas, thank you very much. But when it comes to a casserole inspired by that beloved dish, I can be a little more flexible. Here, some short tube pasta mingles with many of those ingredients in a creamy bake that gives much of the same flavor in comforting casserole form. You can't argue with the flavor of carbonara and you can't argue with the comfort of casserole, so while I might call myself a purist, I'm all in on this mash-up.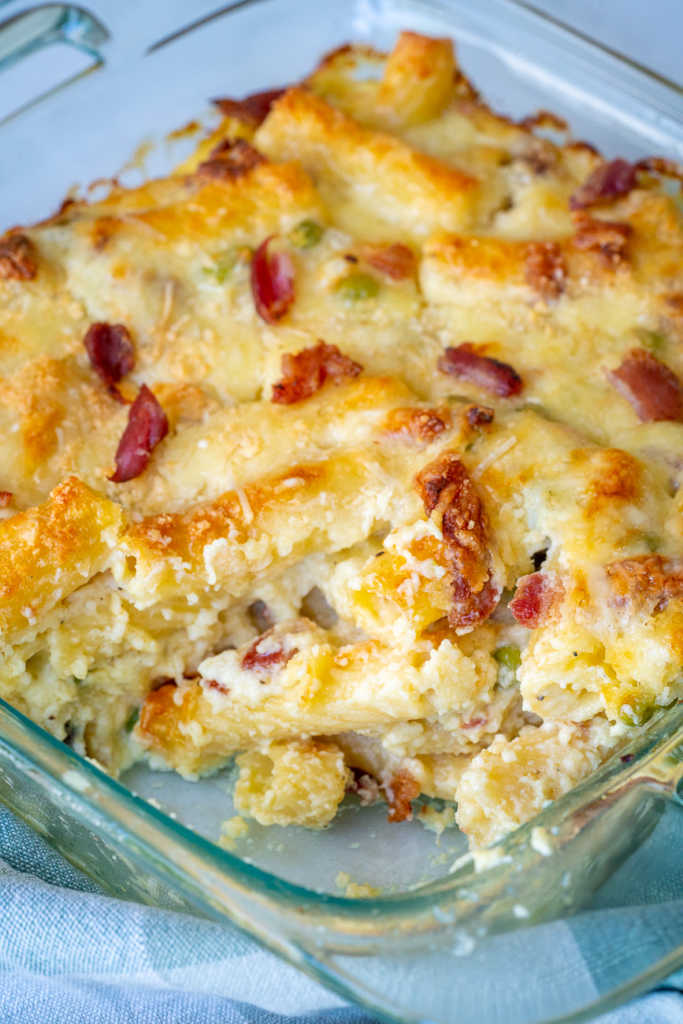 If you've made a baked mac and cheese from scratch before, the process here is pretty on track with that. You start by making a basic bechamel sauce and adding in some white cheddar, pecorino Romano, and Parm to make it definitely cheesy with plenty of depth of flavor. The pecorino is the only thing true to classic carbonara, but I promise you won't be sad about the others joining the party.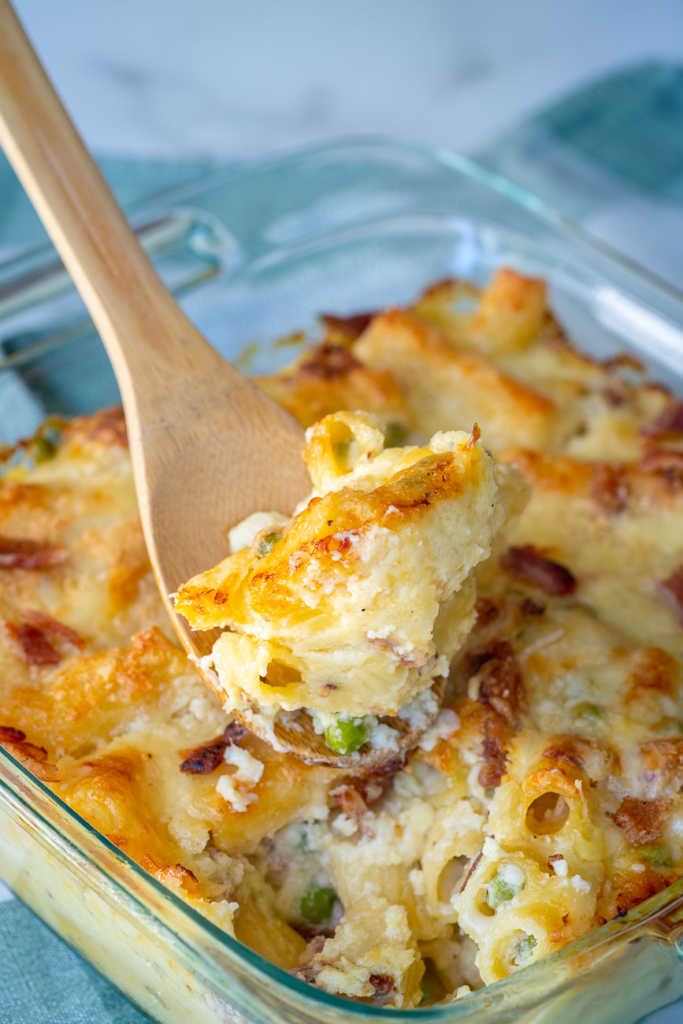 That's mixed with pasta and cooked bacon and eggs and peas and baked until bubbly and golden brown. Now, I know I said I don't do peas in carbonara but here where the sauce is more plentiful and a little richer, they add a sweet pop to cut through the richness. It works. I tell you to season to taste with your salt and pepper, but make sure to use plenty of black pepper — it helps to define the dish. Any short pasta will work, but something like a tube or shell catches the creaminess best. If heaven is cheese and carbs, this is heaven in a baking dish, and I have a hunch it might be.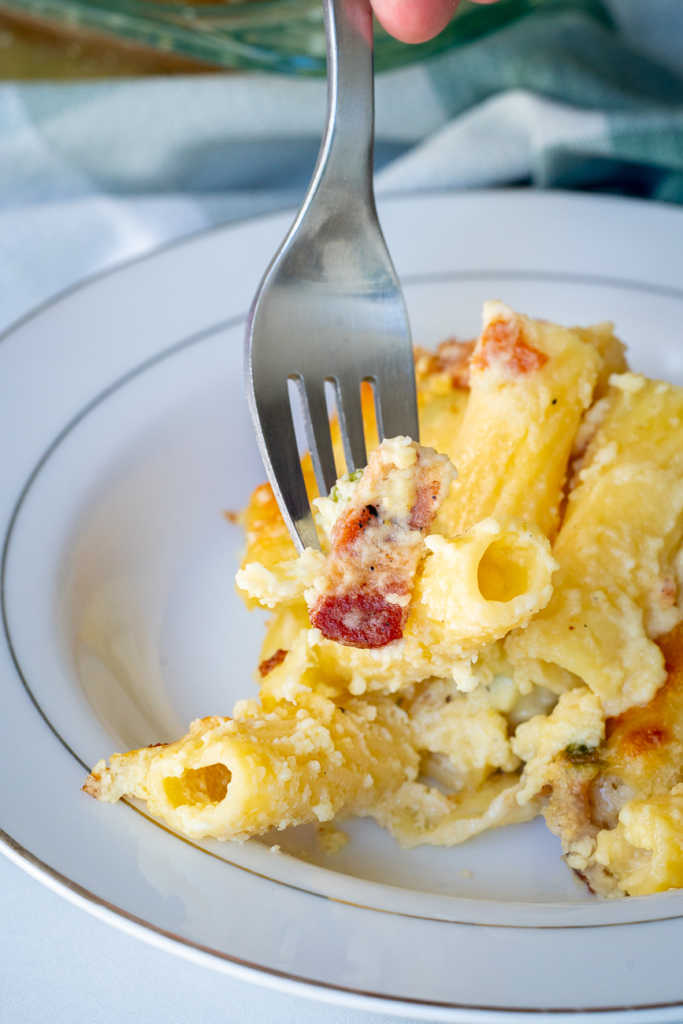 Creamy Carbonara Casserole
Serves 6
15m prep time
30m cook time
Ingredients
1/2 lb short pasta such as macaroni, rigatoni, or ziti
For the sauce:
4 tablespoons unsalted butter
4 tablespoons all-purpose flour
2 cups milk
1 1/2 cups sharp white cheddar cheese, grated and divided
1/2 cup pecorino Romano cheese, grated and divided
1/2 cup Parmesan cheese, grated and divided
Kosher salt and freshly ground black pepper, to taste
2 large eggs, beaten
8 slices bacon, cooked and chopped
1/2 cup frozen peas
Preparation
Preheat oven to 375°F.
In a large pot of salted boiling water, cook the pasta until al dente. Drain and set aside.
While pasta boils, melt butter in a saucepan over medium heat. Whisk in flour, then cook raw flour taste out, stirring constantly, about 2 minutes.
Gradually whisk in milk until incorporated, then continue cooking until mixture is thick enough to coat the back of a wooden spoon. Season to taste with salt and pepper.
Remove from heat and stir in 1 cup of the cheddar, and 1/4 cup each of the pecorino Romano and Parmesan in 3-4 intervals, stirring in between.
Add a tablespoon or so of cheese sauce to the beaten eggs and stir to combine. Pour the remaining sauce over pasta, along with the tempered eggs, bacon, and peas and stir to combine.
Transfer to a 9x13-inch baking dish, then top with remaining cheddar, parmesan, and pecorino Romano. Bake until lightly brown and bubbly, 35-30 minutes.
Let cool 10 minutes before serving. Enjoy!
Recipe adapted from Spoon Fork Bacon.
SKM: below-content placeholder
Whizzco for 12T